We started our day across the street in St. Augustine at City Bistro Coffee and Tea House. Fancy breakfast.
We headed on down the coast down Anastasia Island past the lighthouse and drove south towards Daytona around Flagler Beach area to Washington Oaks State Park to see the Coquina "beach caves" which were really just rocks that have been weathered in the beach
After we saw the rocks, we decided this beach was an awesome place to lay out and swim for a bit. The sand was white and powdery, it was almost empty and the water was so shallow it was perfect for Norah to play in.
You know that meme about the Irish girl sunbathing?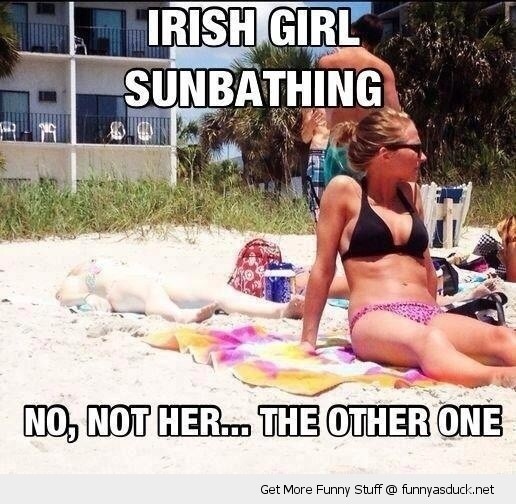 Yeah, we have one of those, too! Haha laying completely under her towel! 
We had a three hour drive after that to our hotel in Jupiter and we just grabbed some pretty terrible Mexican food down the street and called it an early night. We watched a History channel show on DB Cooper that I was totally into because they made it out like they had some real info and the FBI was making an announcement … But I should have known better. Just wasted 3 hours of my life believing the History channel might actually have something real to offer.
Norah quickly settled into her bed for the evening. Lol
The next morning we woke up early and headed on down to Sailfish Marina to take the water taxi to Peanut Island but when we arrived the water taxi wasn't running for the day. So they directed us to Riviera Beach marina… And after wandering around and finally finding the water taxi that started at 10am according to the sign…and then waiting until 10:20…. And then calling Captain Joe… He informed us that the Kennedy Bunker we were going to see was closed until Thursday. Sigh.
We headed on south to Homestead to visit the Coral Castle. An eccentric man named Ed Leedskalnin built this over 28 years supposedly after being turned down by his young love back in Latvia. He never shared his methods for how he built it with anyone but he would give everyone tours of his creation.
There were stones that weigh up to 30 tons and a 9 ton gate that would turn so easy that it was said a child could turn it with one finger.

Since we were close and ahead of schedule, we decided to head down to Key Largo and have some proper Key Lime pie and conch fritters… And we found them at Hobo's Cafe.
When they brought the dessert tray around Norah got super excited about the idea of Oreo cheesecake so I let her order it (a move I would come to regret for the evening as she bounced all over the walls and was just a little jerk haha)
we checked into our hotel in Miami and took a little cheesecake reset nappy nap…
Once it got dark we headed out to check out the South Beach Tuesday night nightlife but on the way I wanted to swing by the Holocaust Memorial in South Miami. What an incredible monument and amazing tribute to the millions of people who died in the Holocaust. A very moving and sickening metal sculpture that was by far better than any other monument I've ever seen.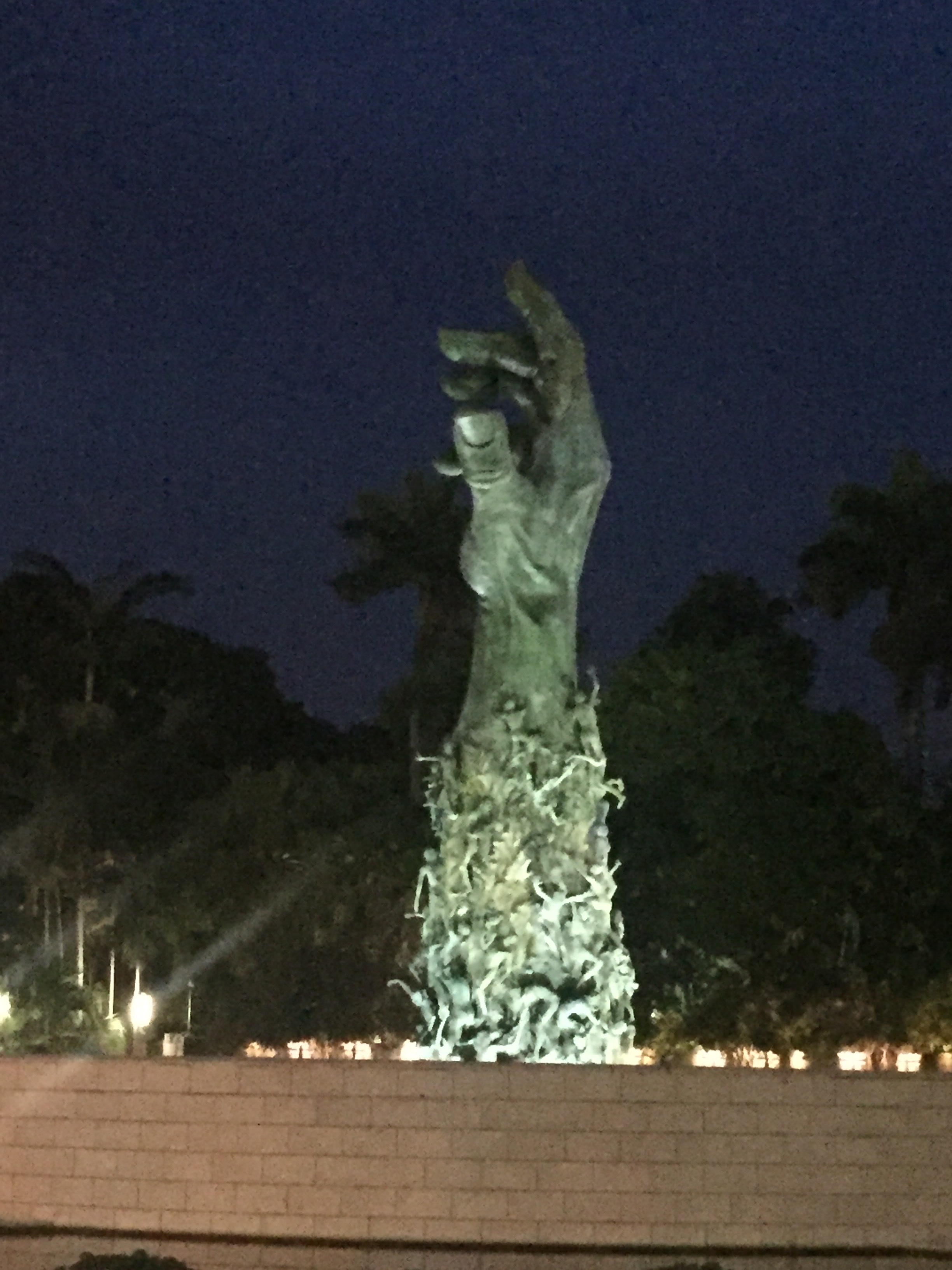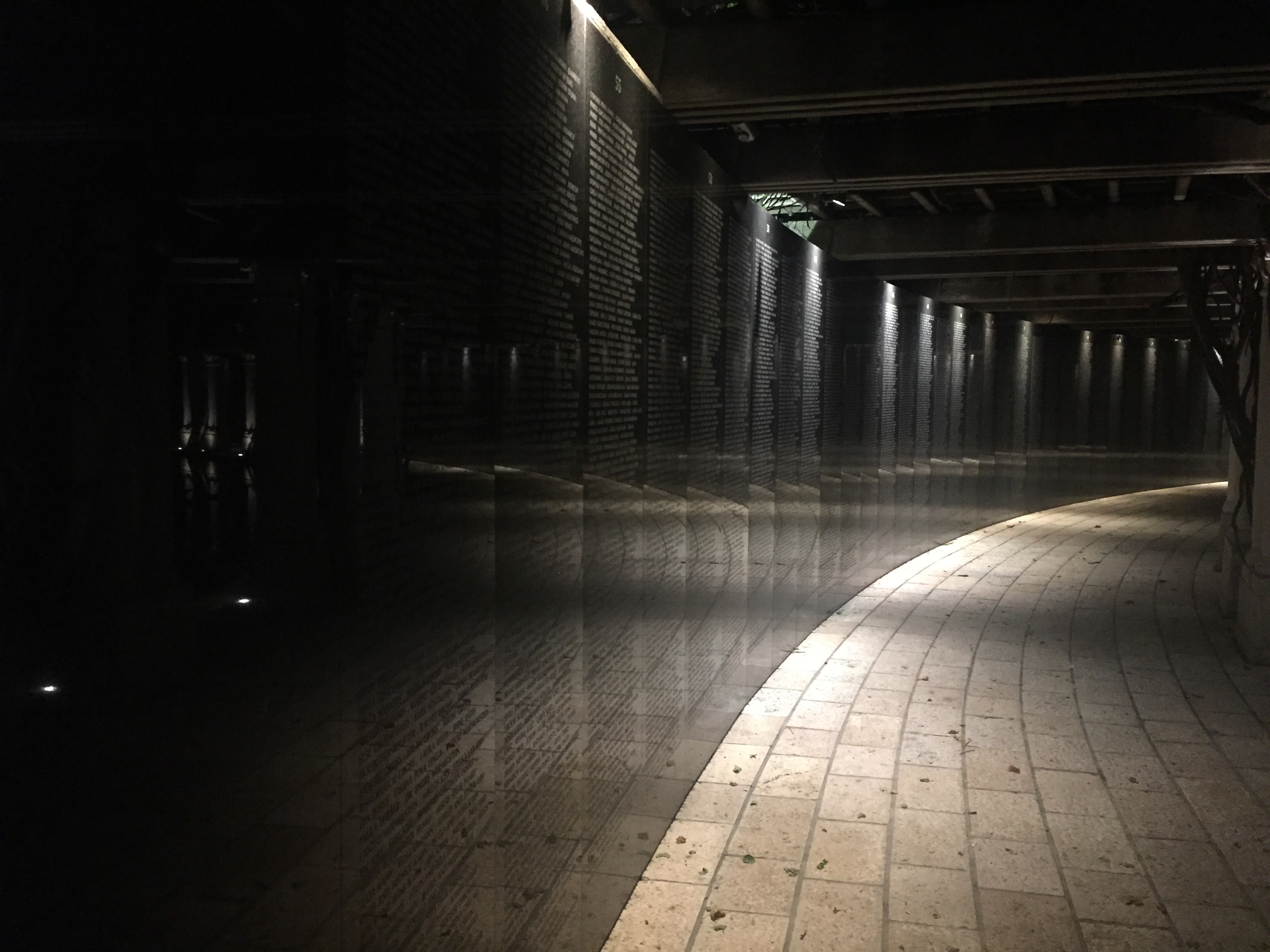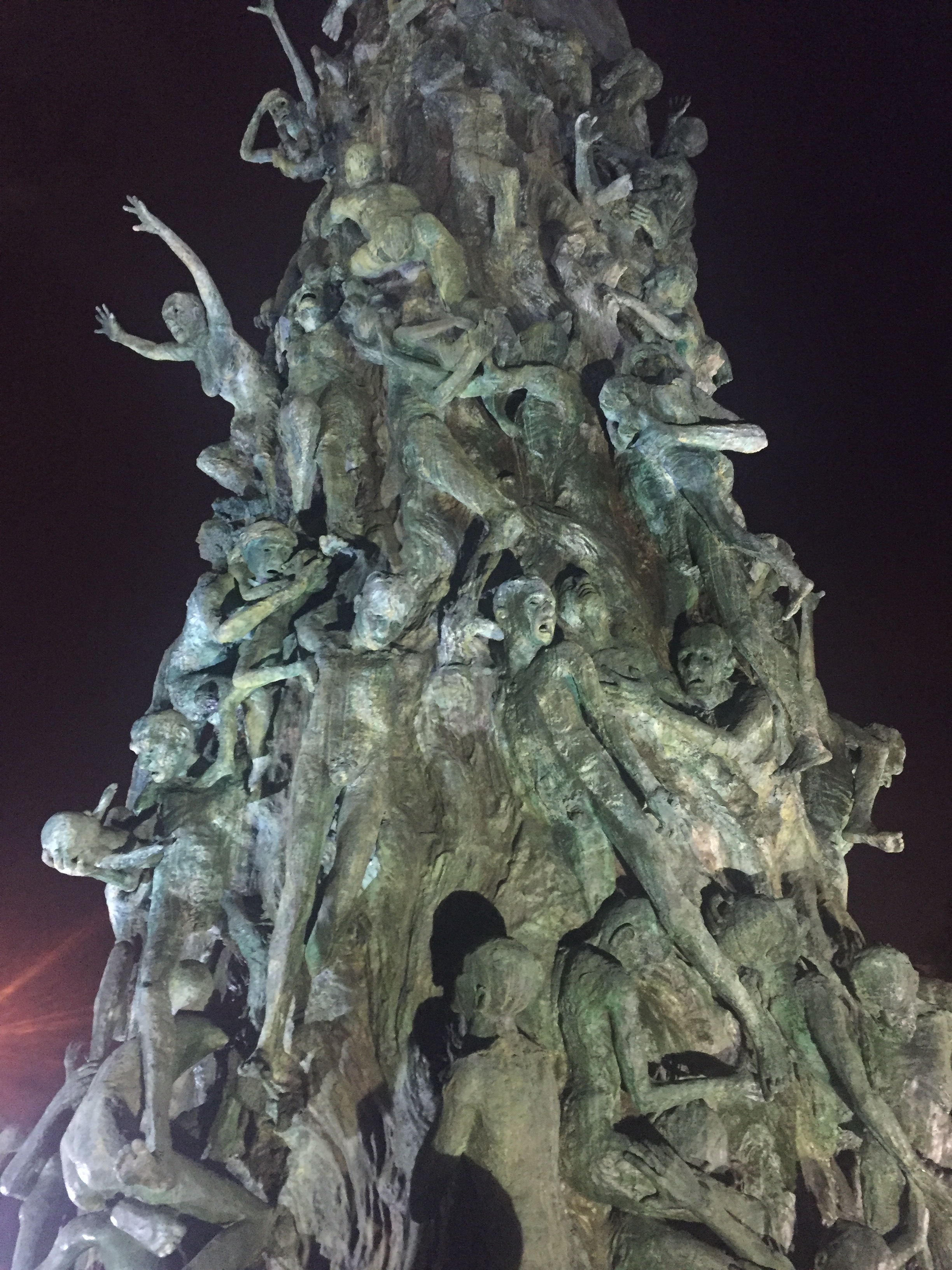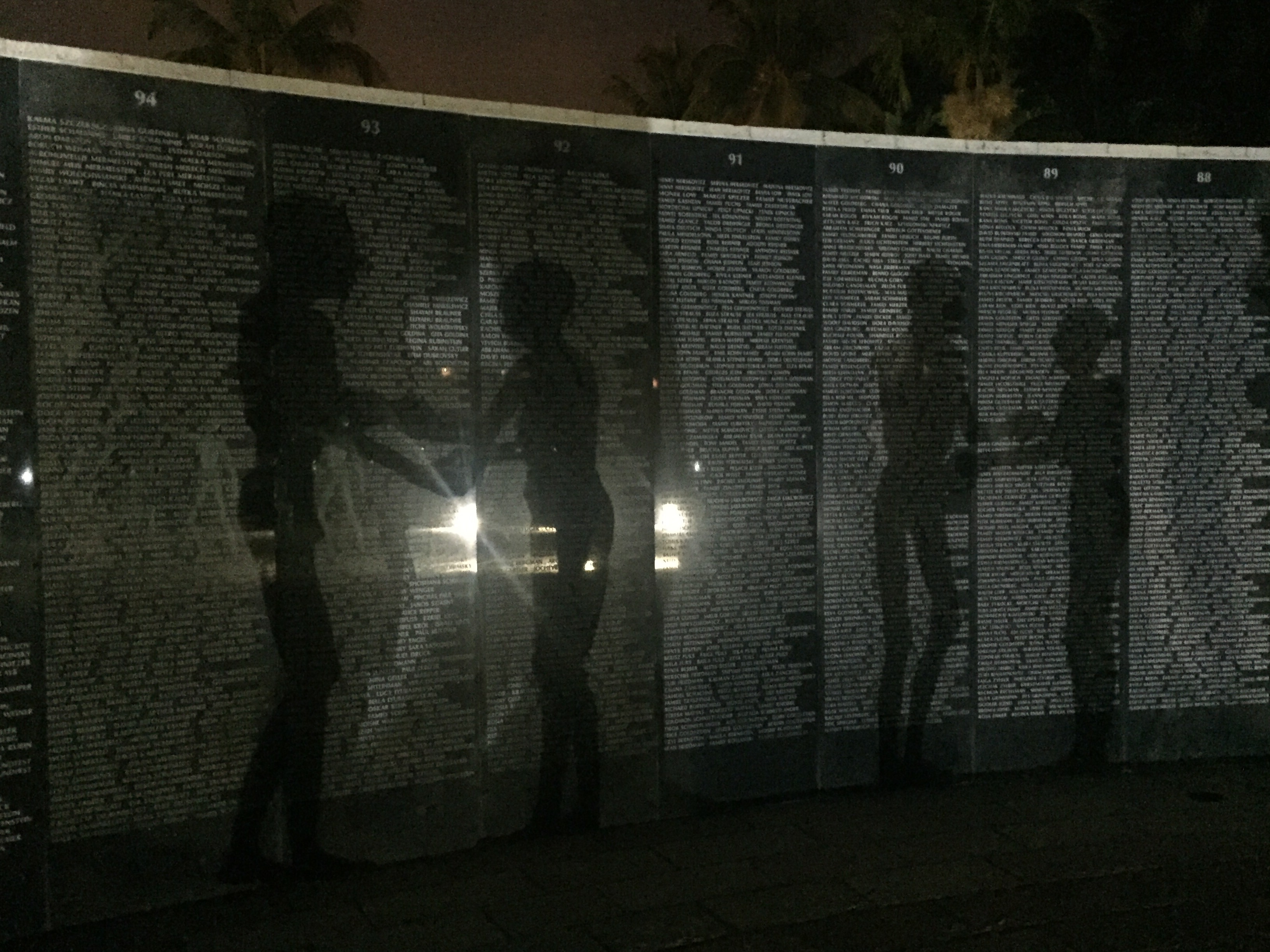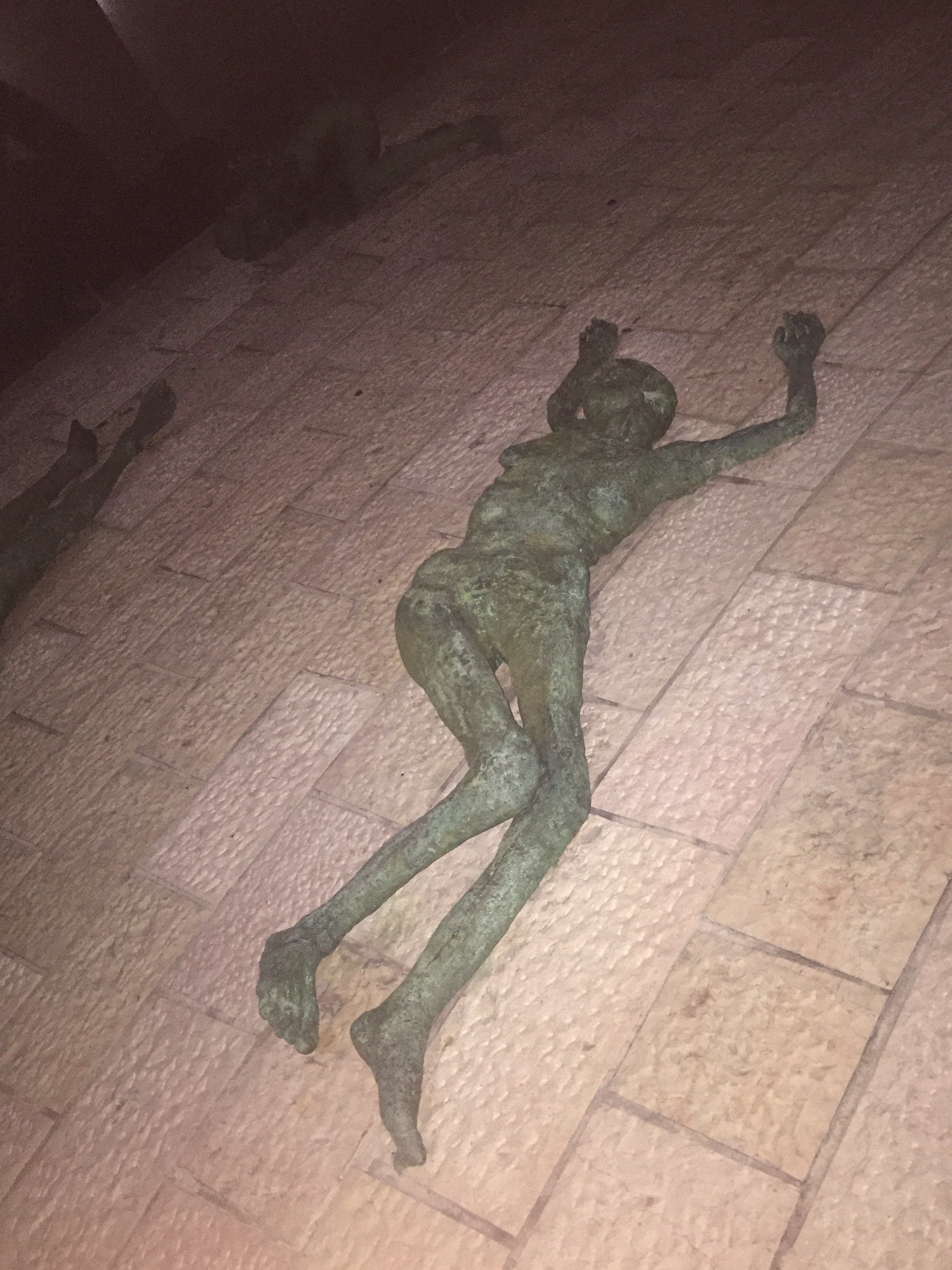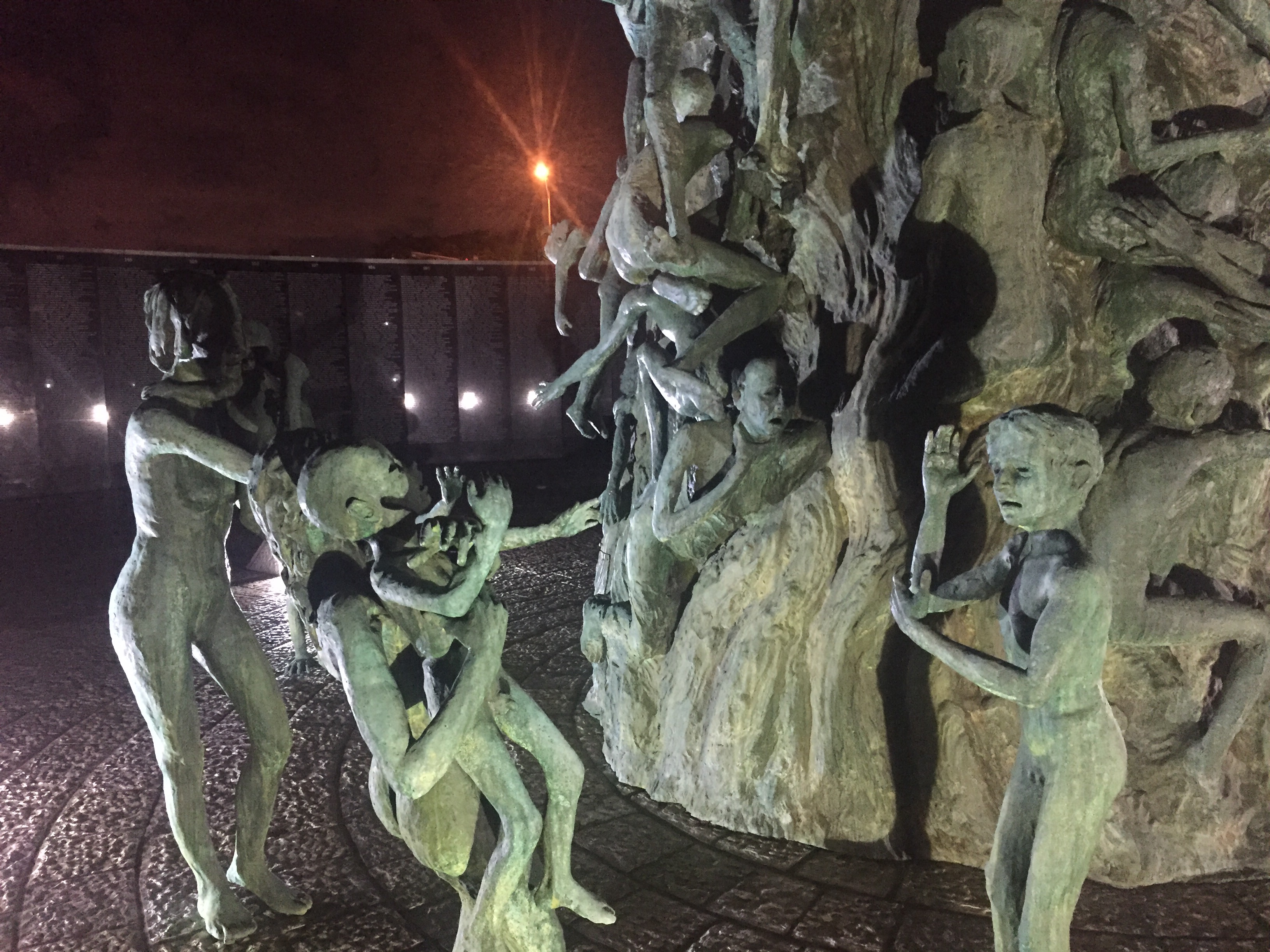 After that sobering experience we drove Collins Ave and Ocean Drive to check out the Art Deco buildings and neon lights.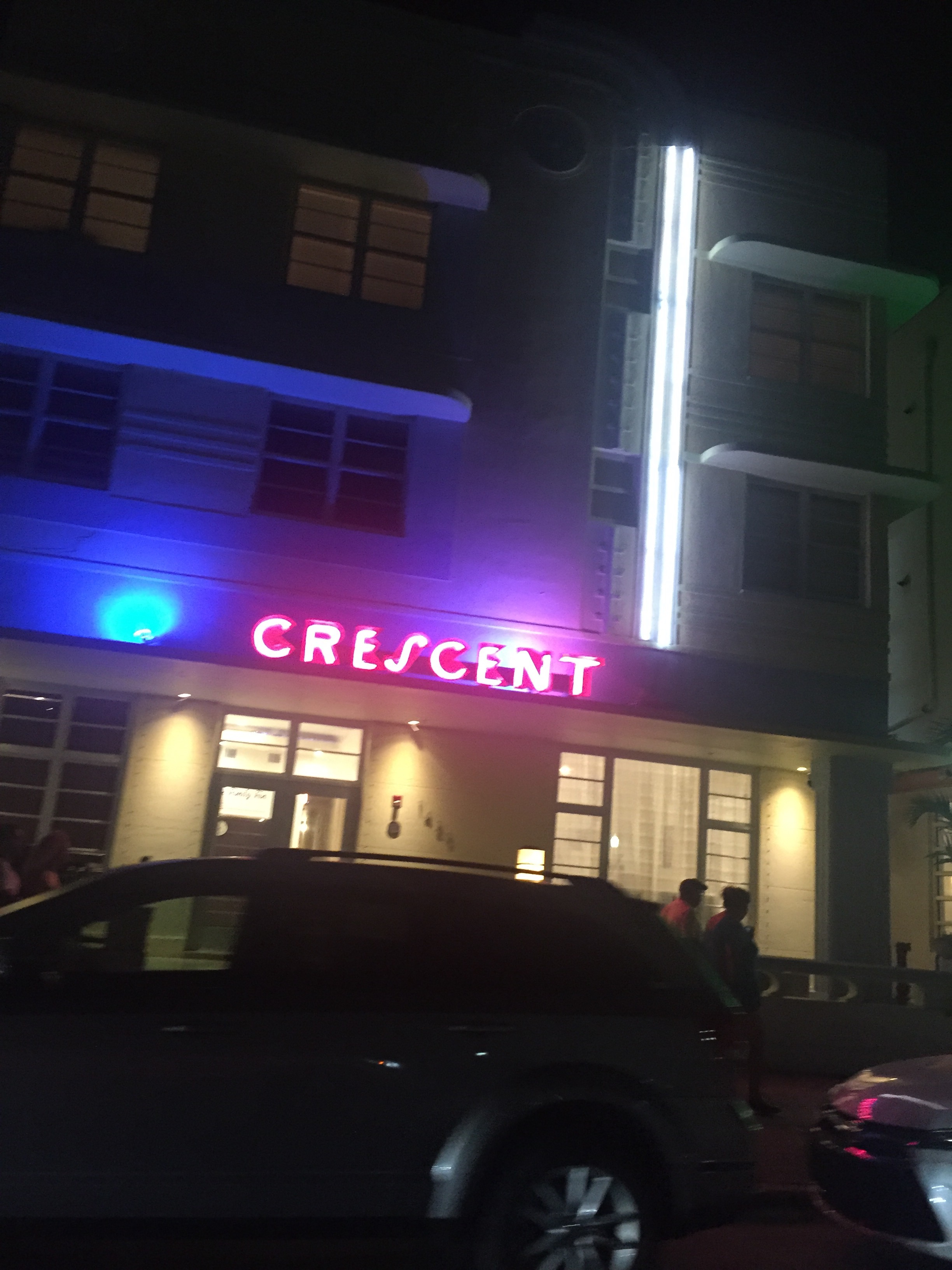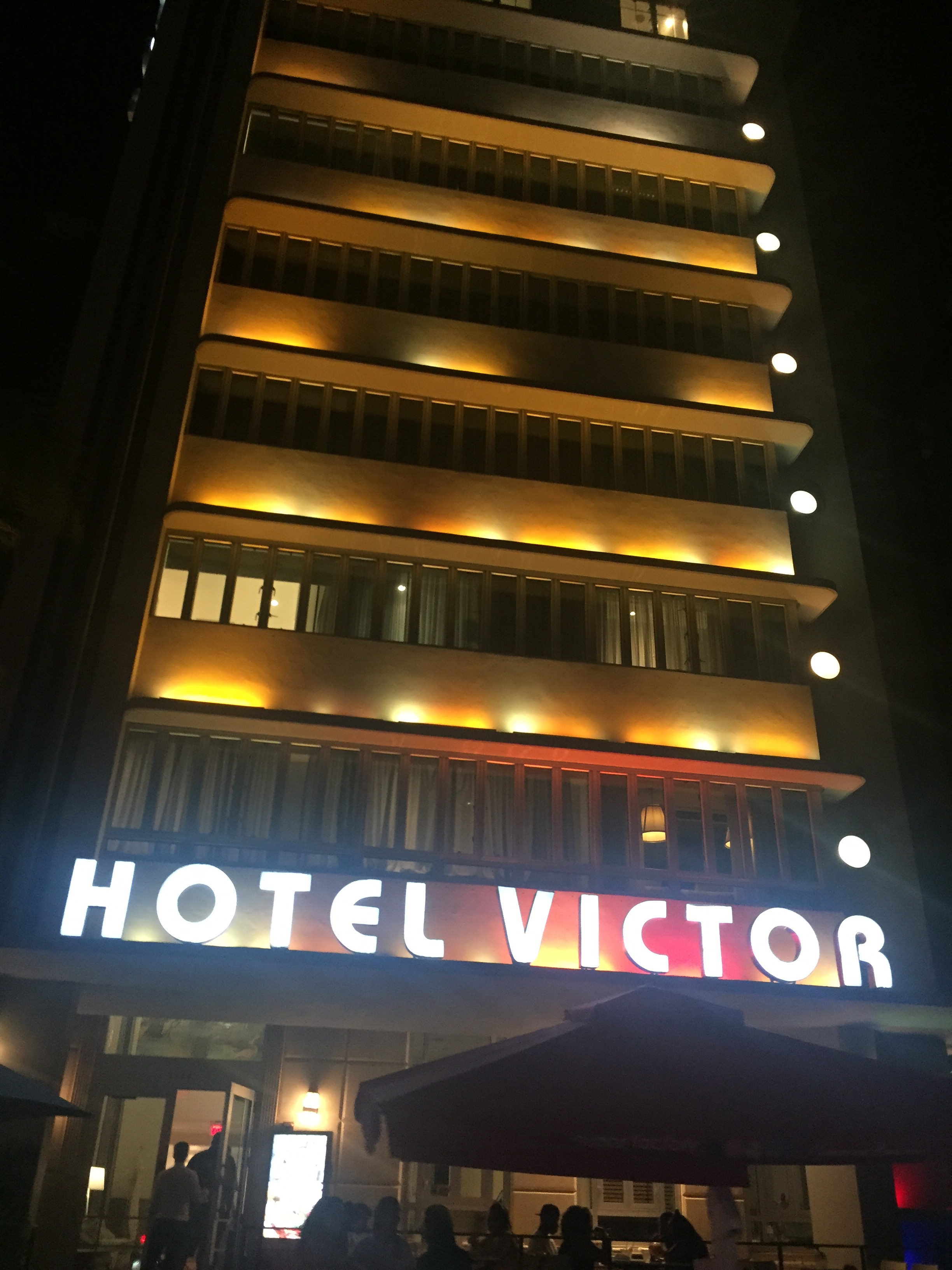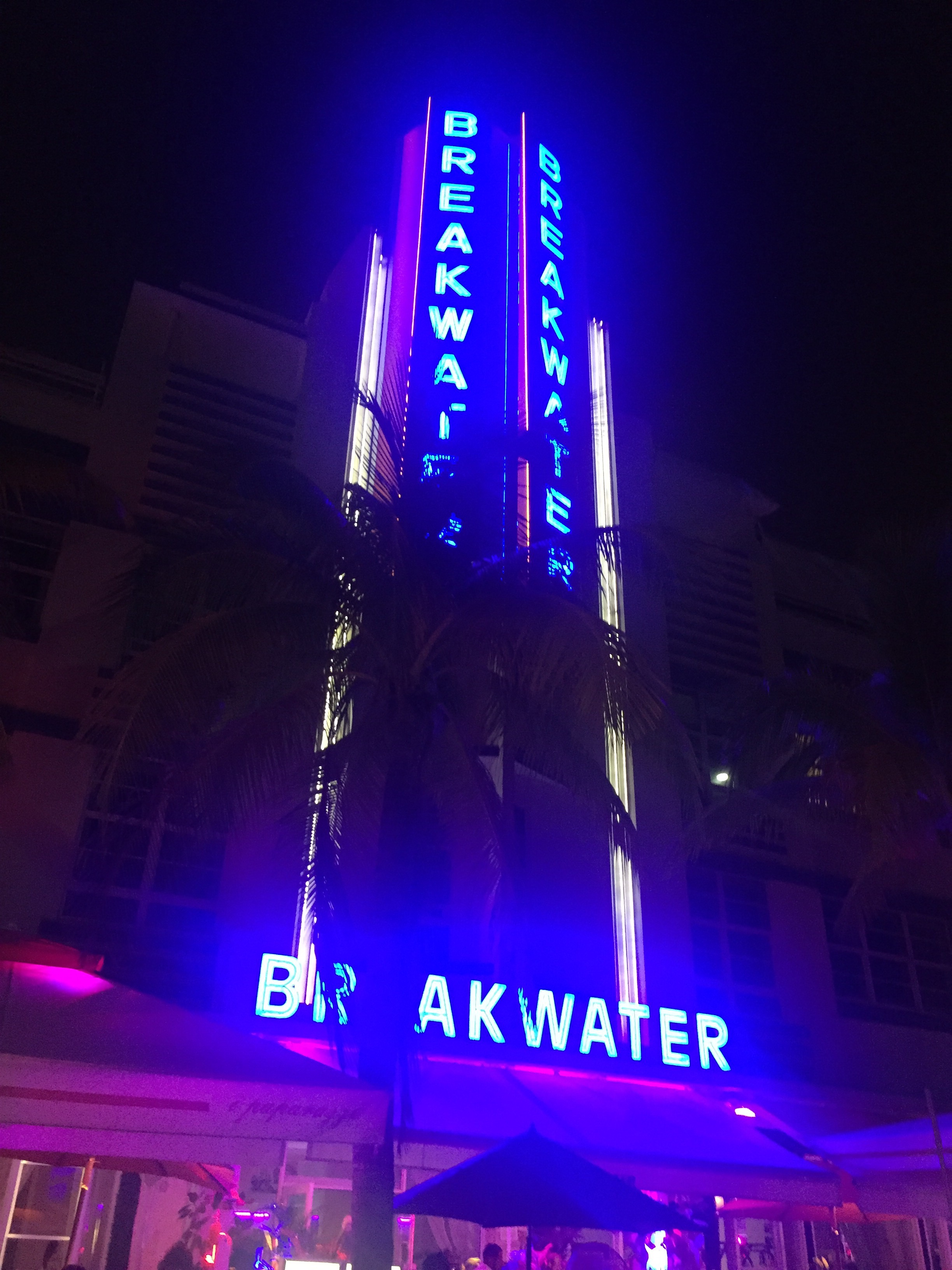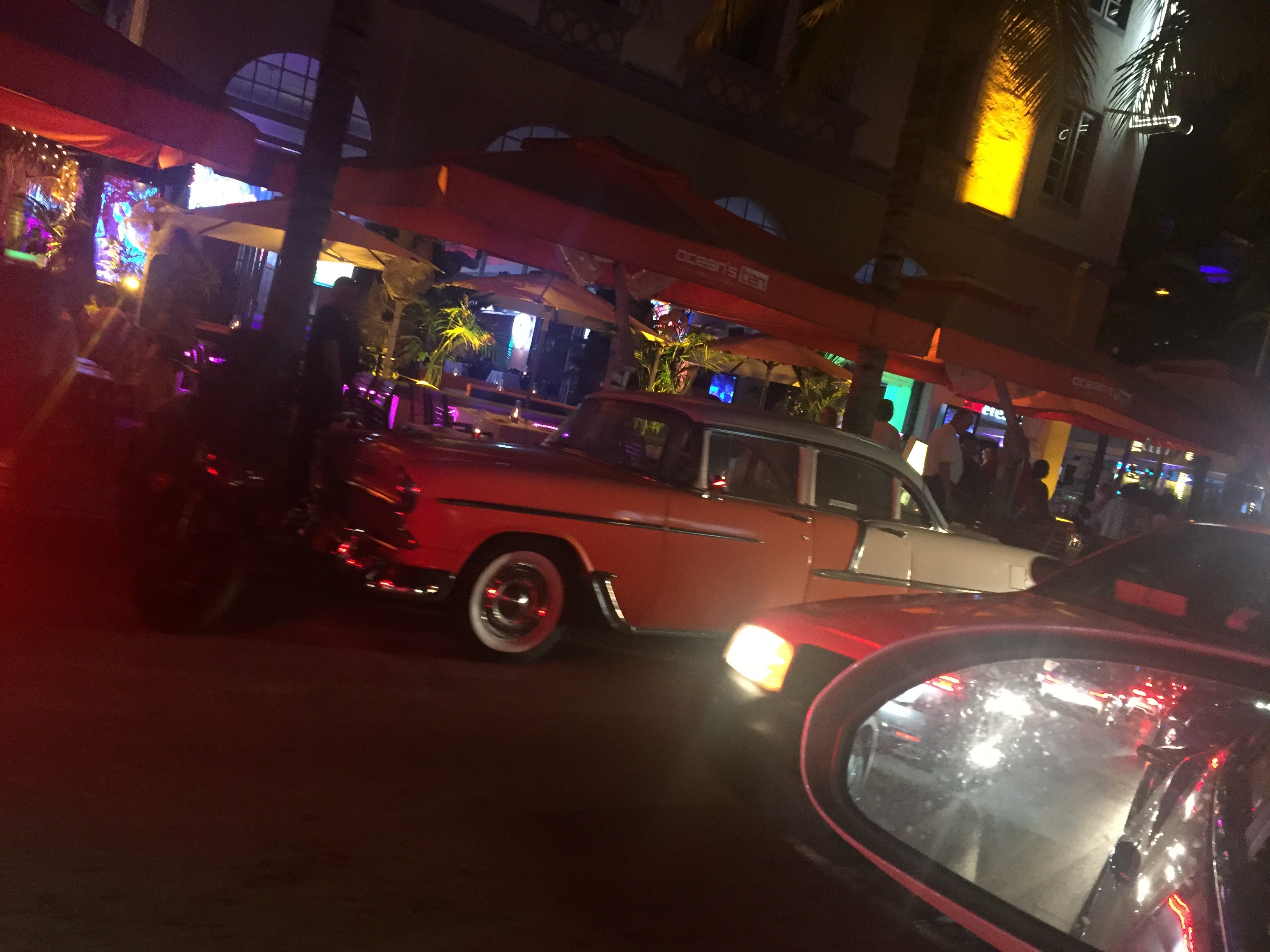 Keeping with the Art Deco theme, we decided to eat at the fanciest Art Deco themed restaurant of them all- Checkers. haha Mostly because it was too late to eat anywhere else and Ciara had never had their French fries. She was a big fan. But Irish people…Potatoes…it's kind of a thing. Haha