Day 17
As we headed out this morning driving north from Salt Lake City towards Idaho, it got increasingly mountain-esque. (I don't think thats a word)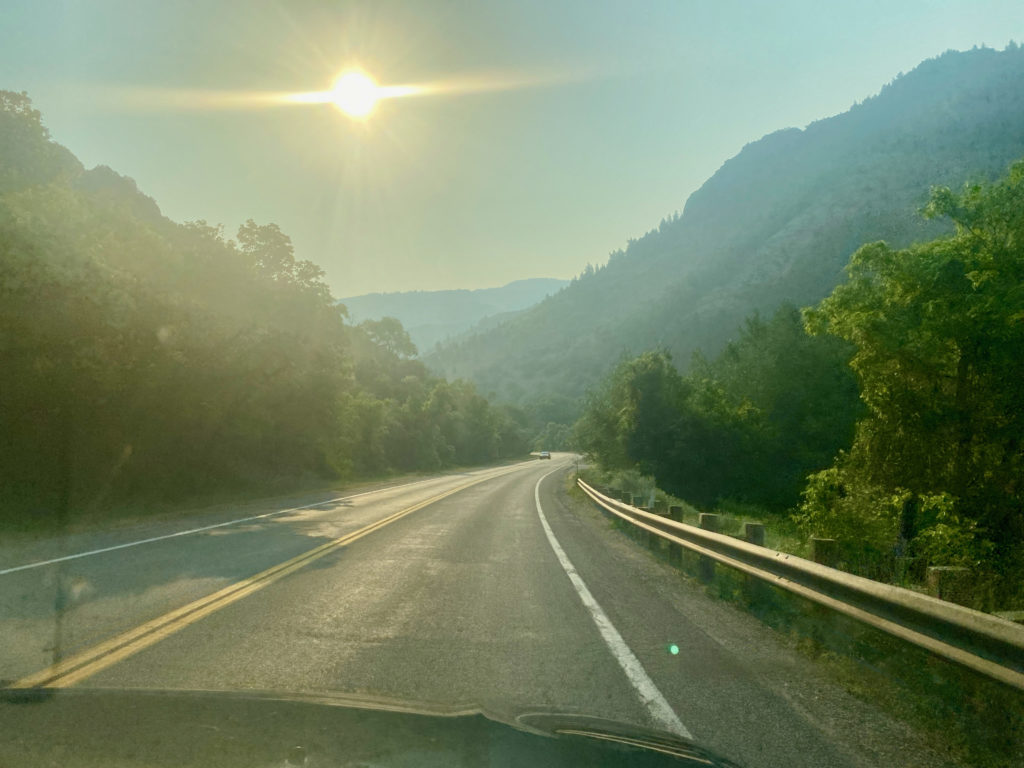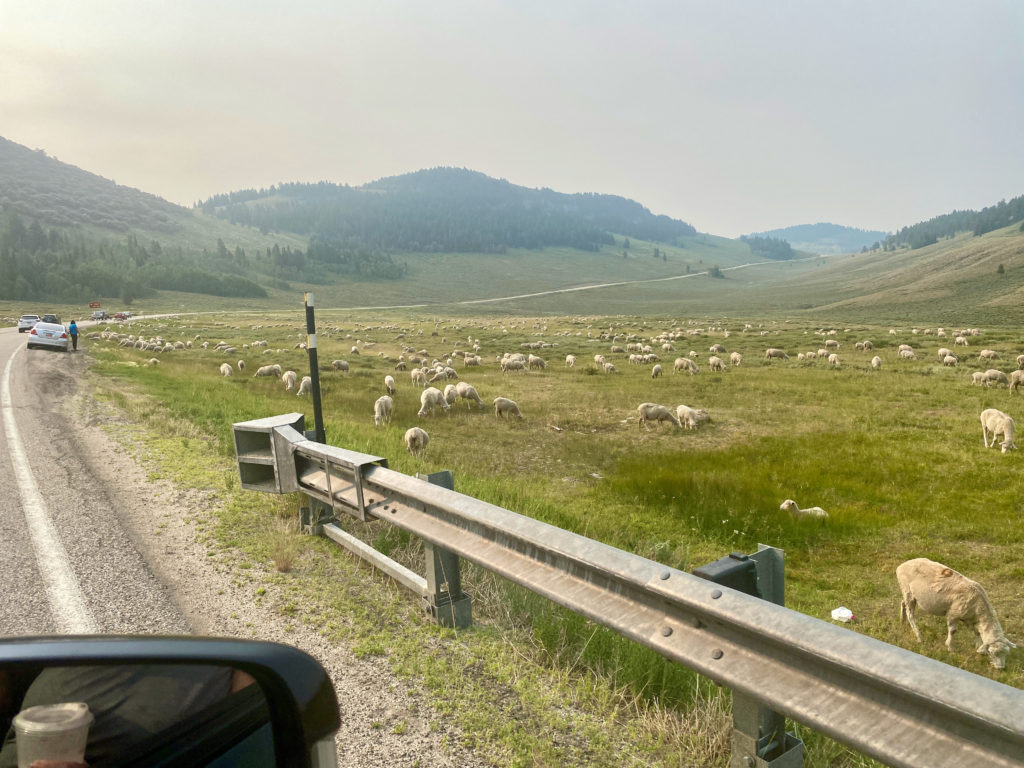 We ran into a traffic jam of the local residents. There was a herd of sheep grazing on both sides of the highway and crossing as they pleased. As we passed we saw a Great Pyrenees just lounging in the grass. Didnt even care that his sheep were crossing both sides of the highway. ha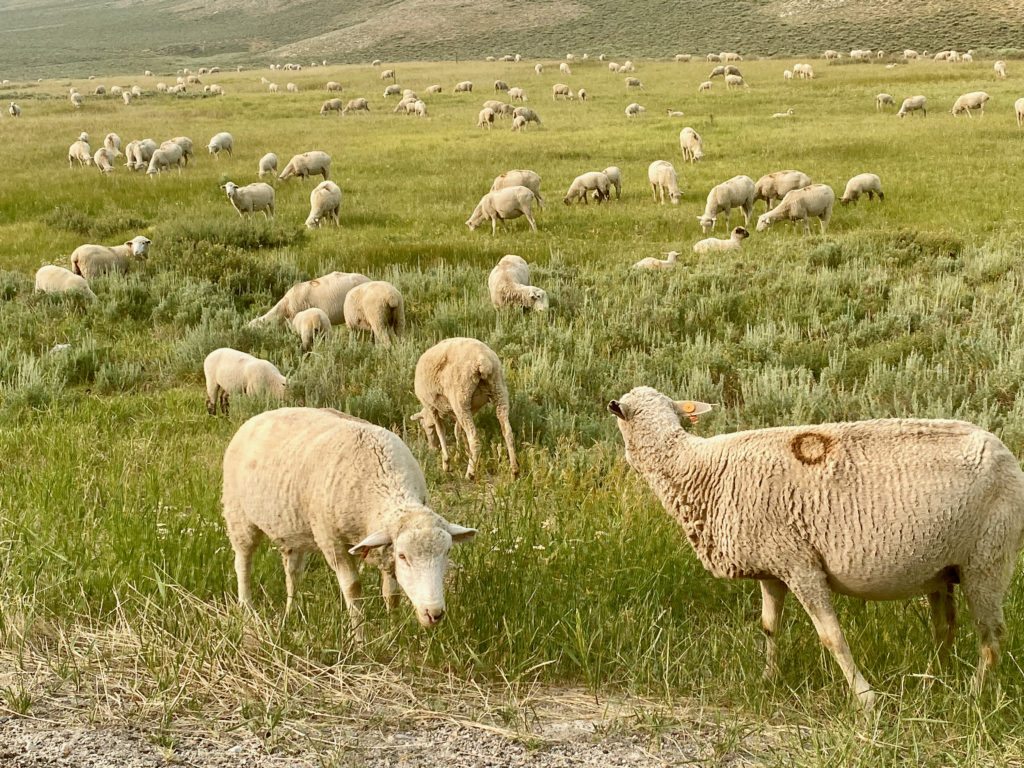 Kegan, Norah and I had never been to Idaho (my mother has- but she lives just an hour and a half away!)
We made a gas station stop and found some interesting items. An Idaho spud candy bar, pickled sausage and Indiana popcorn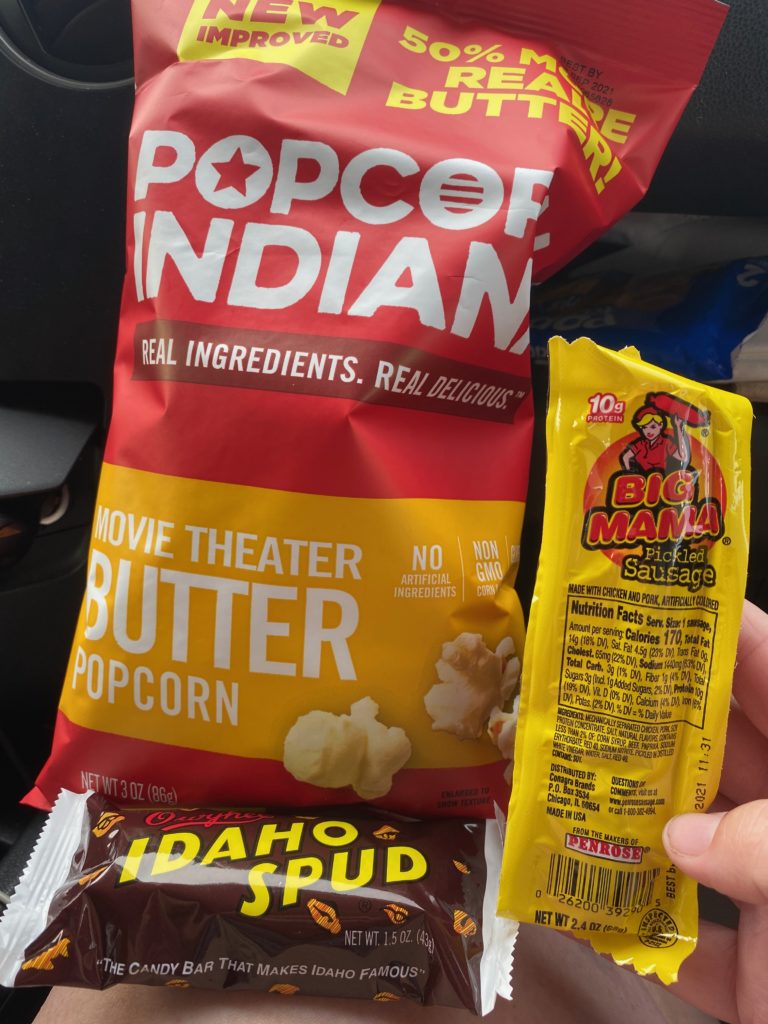 Verdict: Idaho Spud – Kegan says it was a combo of nougat like a 3 Musketeers and a marshmallow. Pickled sausage was gross and was promptly thrown away because it was stinking up the car. The Indiana popcorn was good and very buttery.
We passed a car wash, so we washed the salt from the salt flats off the Honda so she doesnt rust apart before we get back home 🙂
We passed through a town called Afton that has a huge antler arch spanning the highway through town.
We reached Jackson Hole, which I had high hopes for. They had tons of nice restaurants online (but a lot of them were closed for lunch on Sundays) I honestly do not get the allure of Jackson after a visit. It was packed full of people standing around everywhere. No place to park, every restaurant full… we finally decided on a spot to just grab pressed juice and sandwiches/light lunch, we got to the counter and they were out of bread, so we ordered a smoked salmon salad. Nope, out of salmon. So we got juices and Norah ordered their special on the board- it took almost 20 minutes to get it. Like, they forgot about it and I had to ask what in the world was taking so long for juice.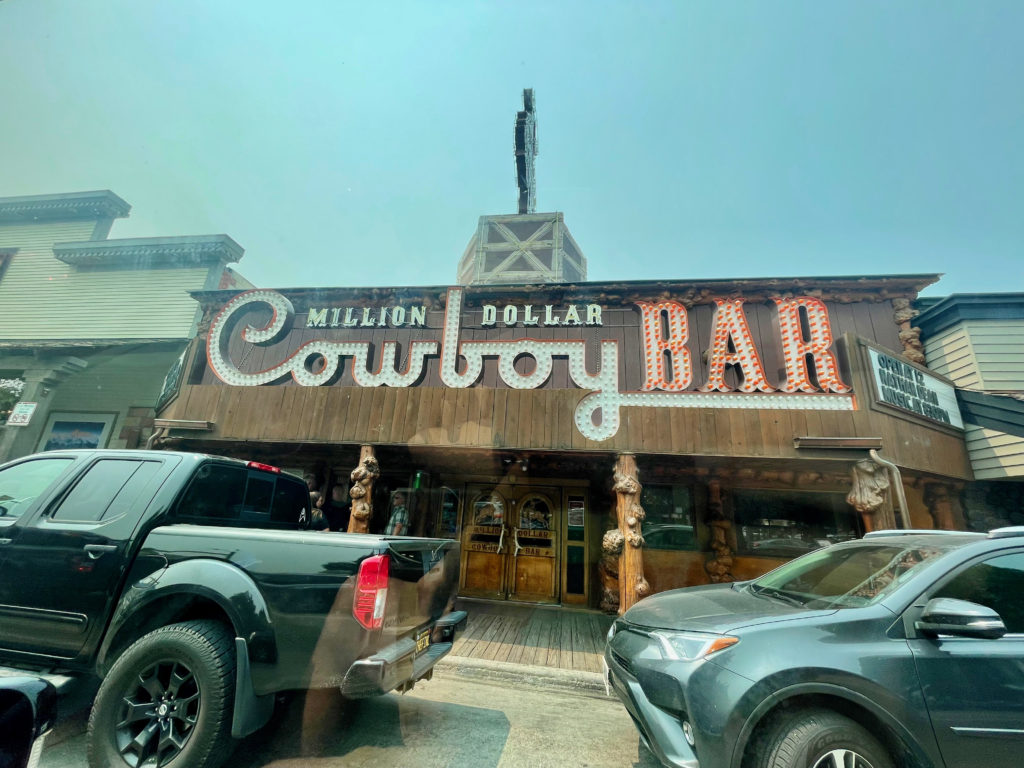 So…I was quickly done with Jackson. Over priced, over populated, over exaggerated on awesomeness. Personal opinion. Kegan said I got "the look" and he was afraid for the safety of everyone else around me. haha I was very over the crowds and everything being full or annoying. and I needed lunch.
One shining star in town- the liquor store sells Liquor "sloshies" – frozen boozy drinks.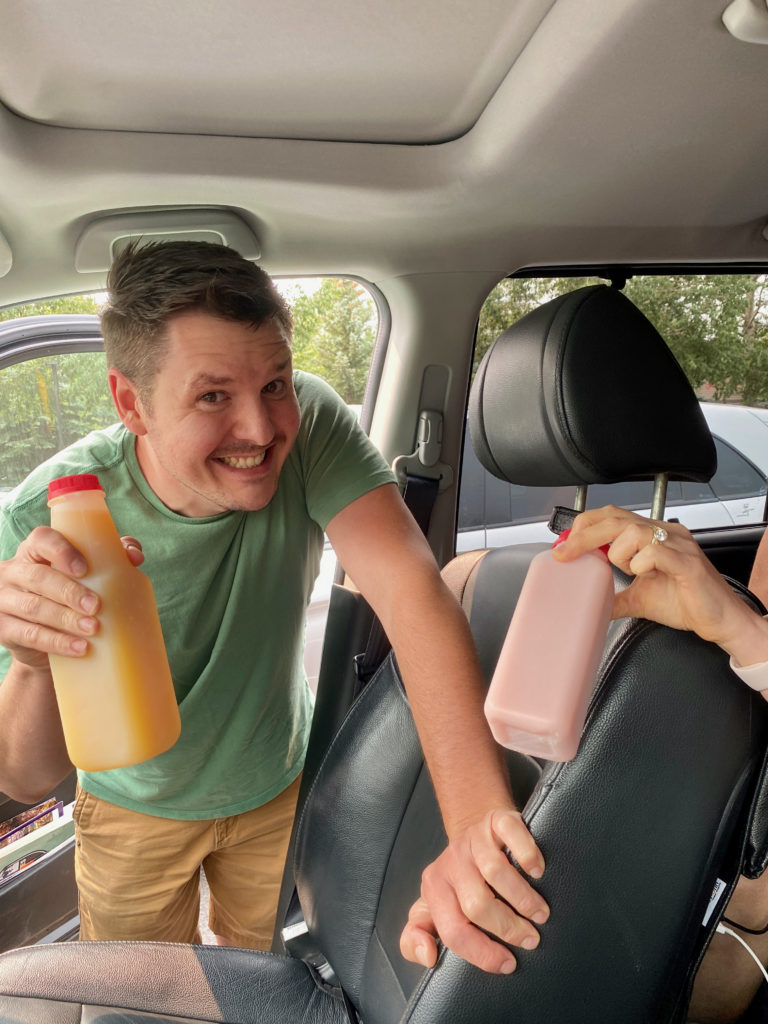 They did have a Whole Foods grocery though, so we ate our lunch from the salad bar there and headed into Grand Tetons.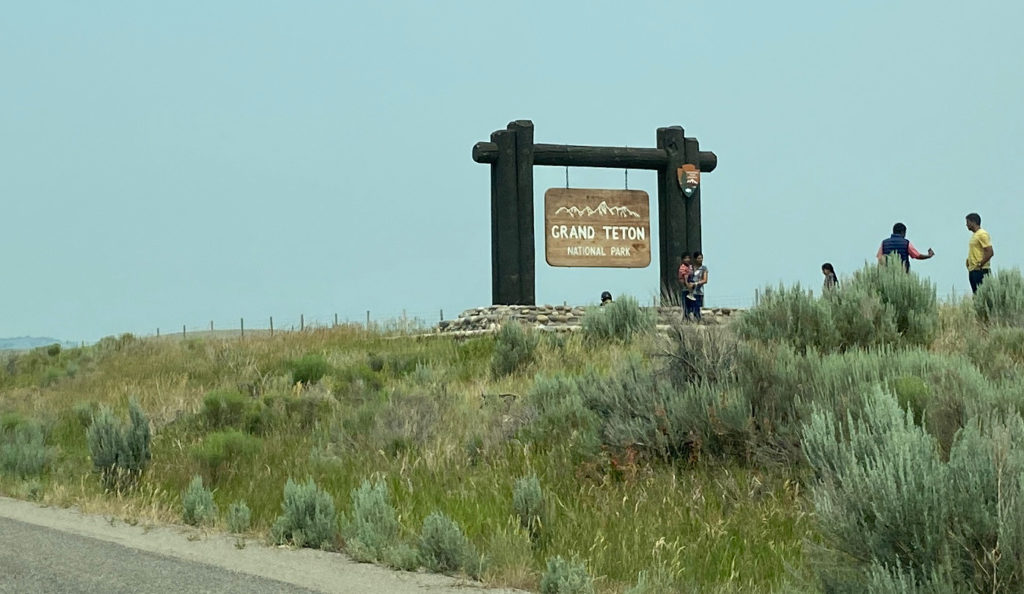 The Tetons were a bit underwhelming right now. There are fires around so the sky is very hazy. Also, there is almost no snow on the mountains right now. Kegan says it is usually much better than right when we were there…and it was still pretty… but with current conditions I wasn't sure why everyone was losing their minds over the beauty of the Tetons. It was more like just a really scenic drive towards Yellowstone to me.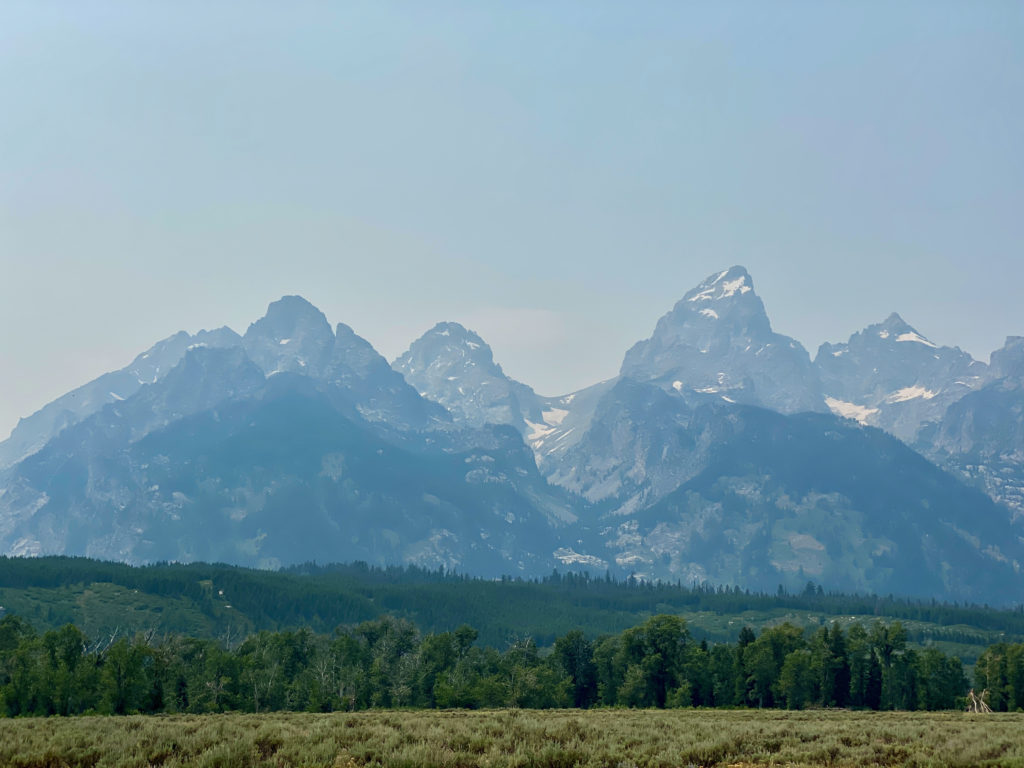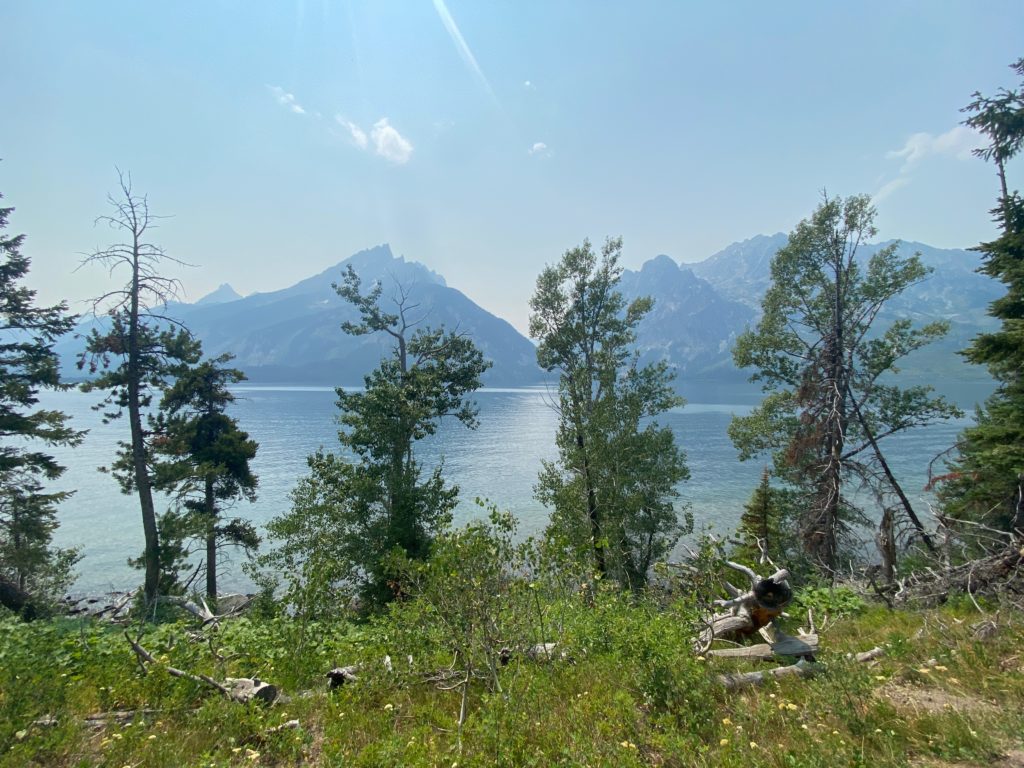 We took the side trip drive up Signal Mountain because we were listening to an audio guide called Just Ahead that gives you a guided tour based on where on the map you were. We did see a baby black bear cub on that drive! So that was exciting!
We headed on North on the highway and arrived at the South gate of Yellowstone. Lewis Falls was our first stop.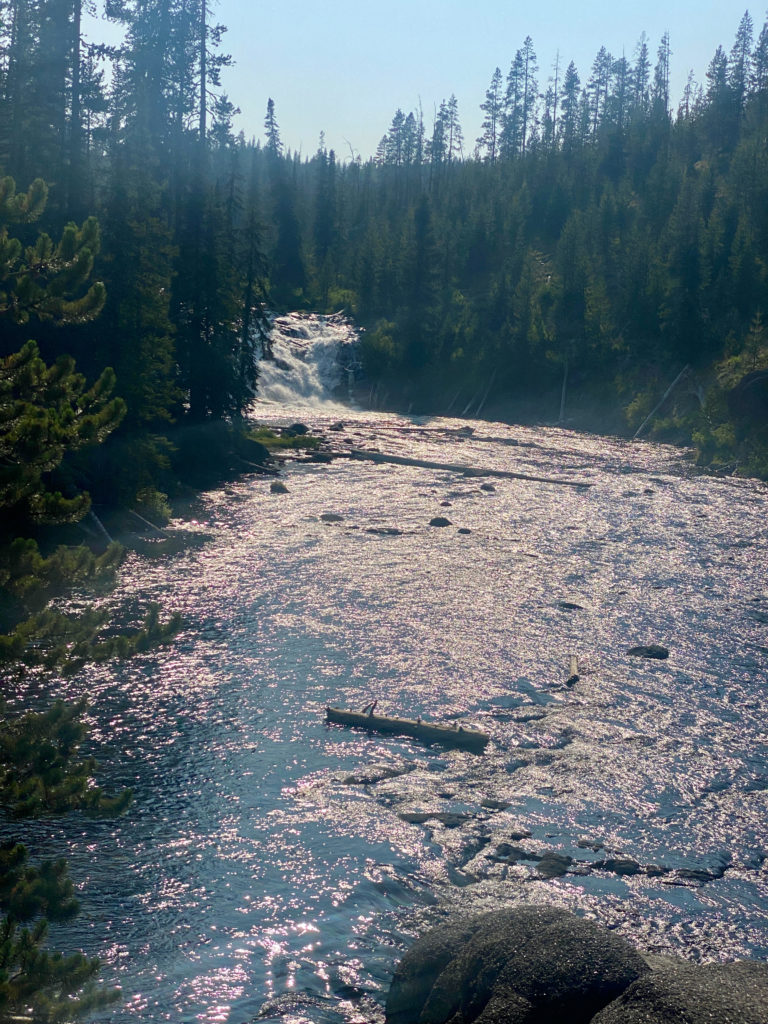 We were trying to get Old Faithful in this evening if we could so we didn't have to go down the south entrance road again and because I knew that the park would be ridiculously crowded the next day. We saw that it was scheduled to blow at 6:24. We arrived at the visitor center lot at 6:21. We had to find parking… hoof it up to the geyser….we arrived at 6:25… but I knew we didn't miss it because everyone was still sitting around! ha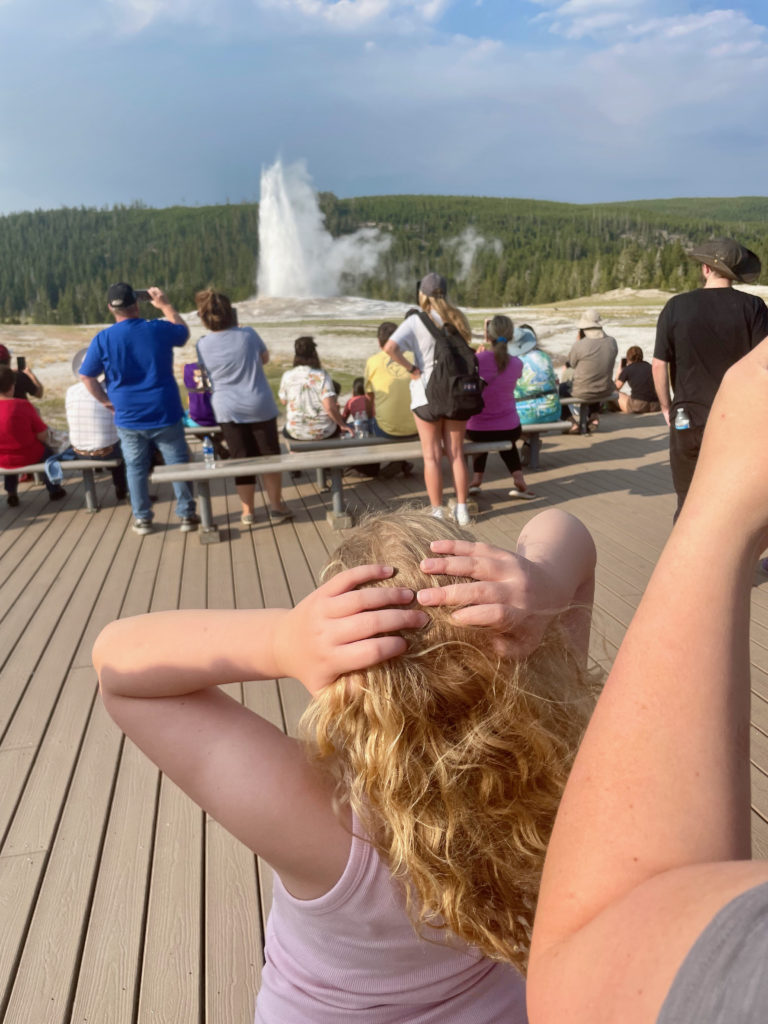 Turns out they give a +/- 10 minute range and it was at the tail end of the 10 minutes. About 6:35 it blew.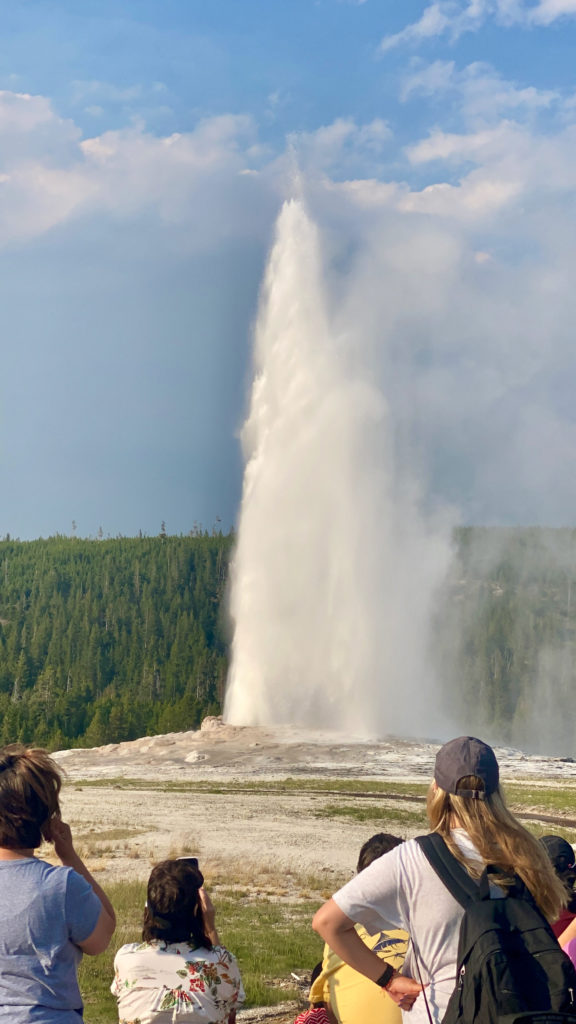 Next stop was Grand Prismatic Spring. I was highly considering hiking to the overlook point because you just don't get the pretty rainbow tones from the ground level… but it was sunset nearly, so it wasn't meant to be this trip.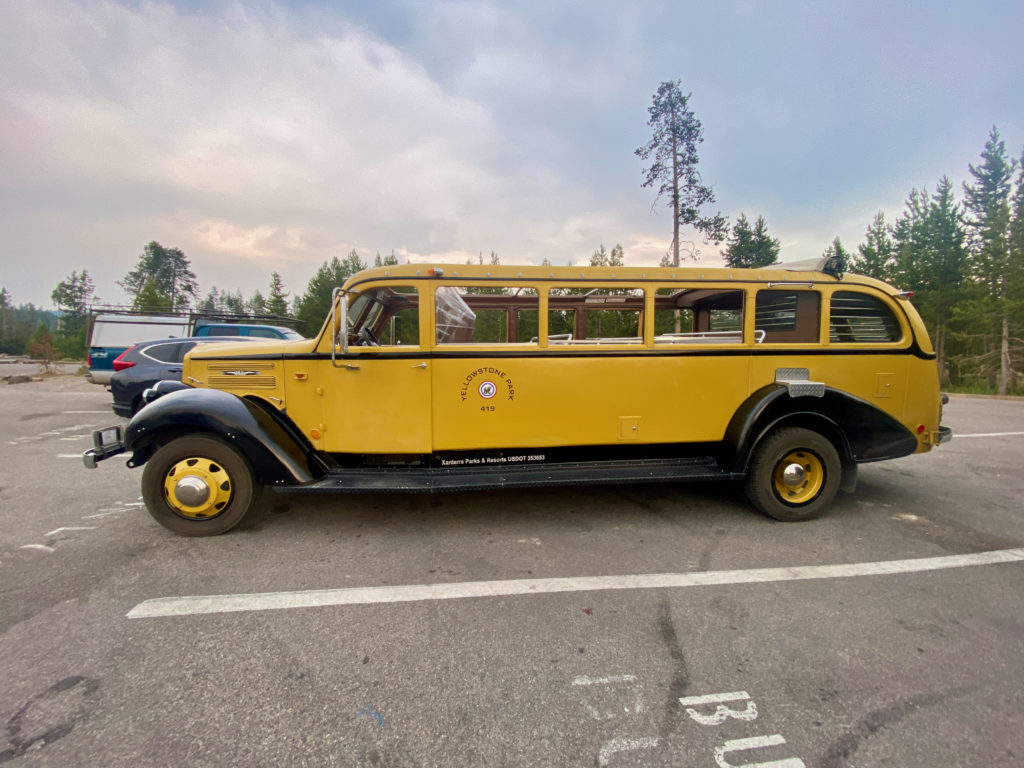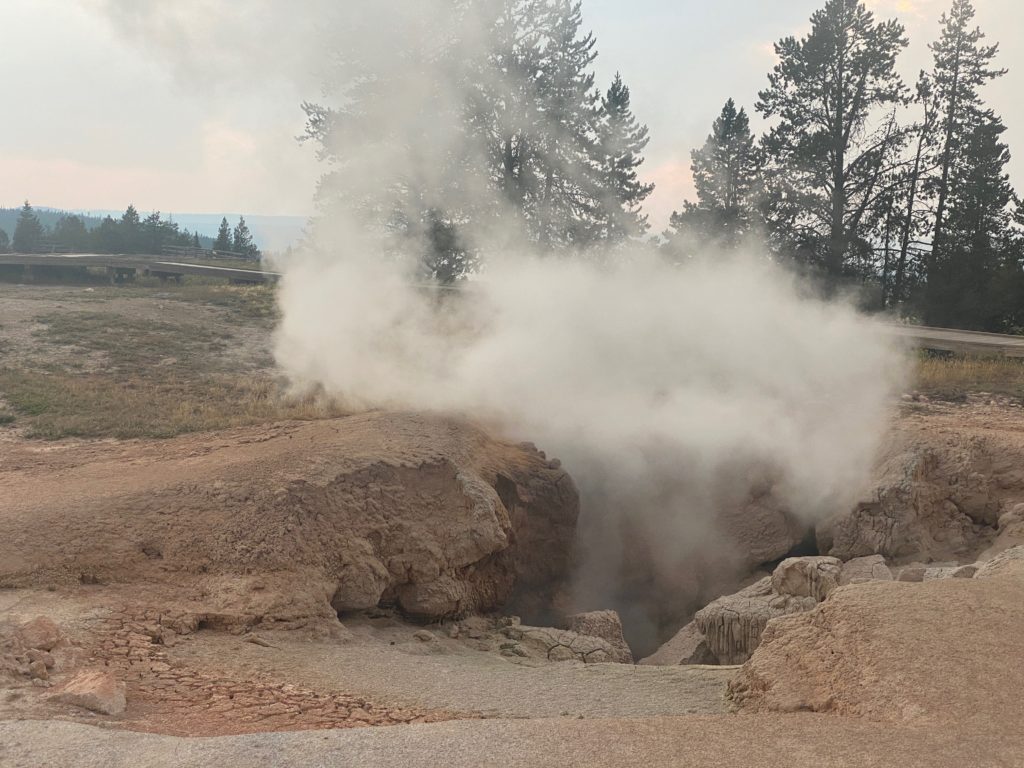 It was getting dark so we headed out of the West entrance of the park to West Yellowstone where we had the only hotel I had to pay for this trip. $360 for a standard 2 bed room for one night! They have a good thing going….it wasn't the quality for that price… but it was just as good as a Holiday Inn.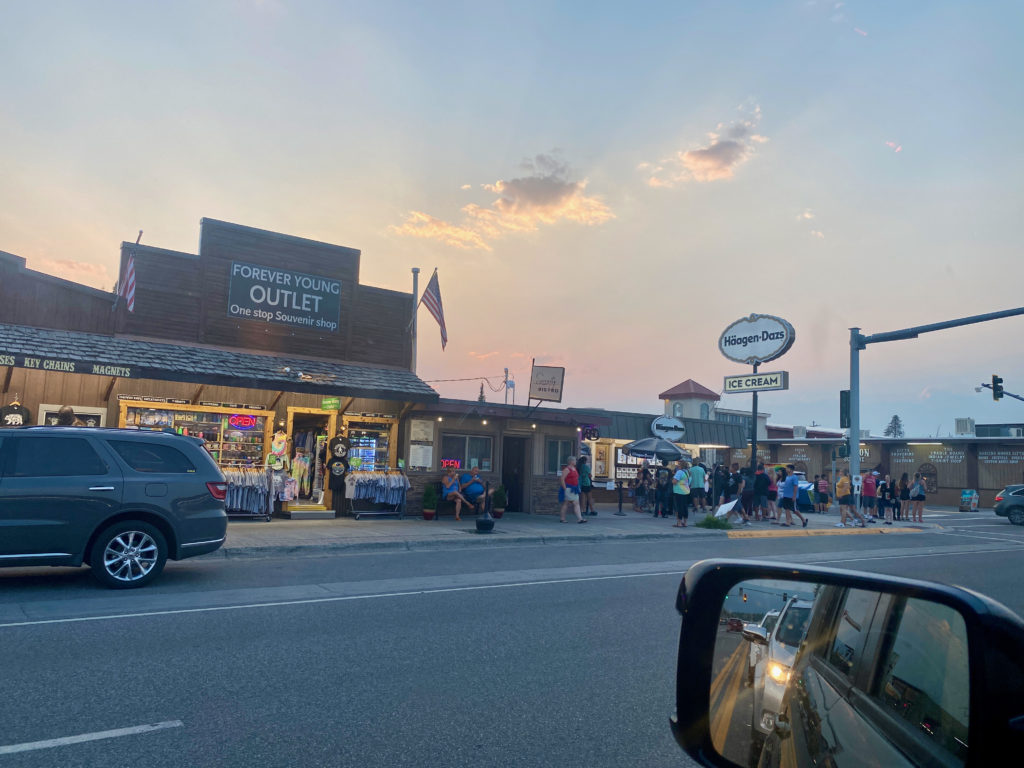 We went to Firehole BBQ around 9:15pm and they are "open until they run out". Kegan watched them run out of smoked turkey and brisket while waiting in line. Kegan ordered a rack and a half of ribs…and the guy behind him got the last of the ribs. Whew. Close call! ha
Day 18
Our morning started out slow. We didn't leave the hotel until about 8:30. Then we had about a 30-40 minute wait in traffic to enter the park. Then we had about 20 miles to go to reach our first major stops for the day. So a lot of scenery.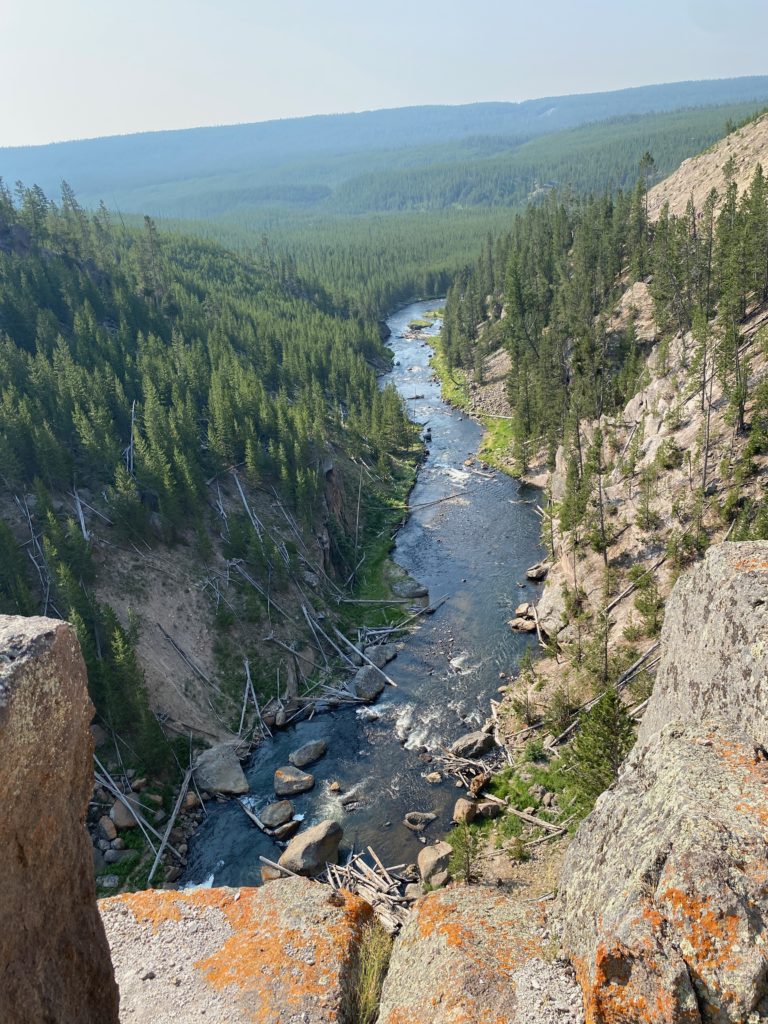 We made a stop at Artist's paintpots. Geothermal vents and bubbling mud. Super cool area.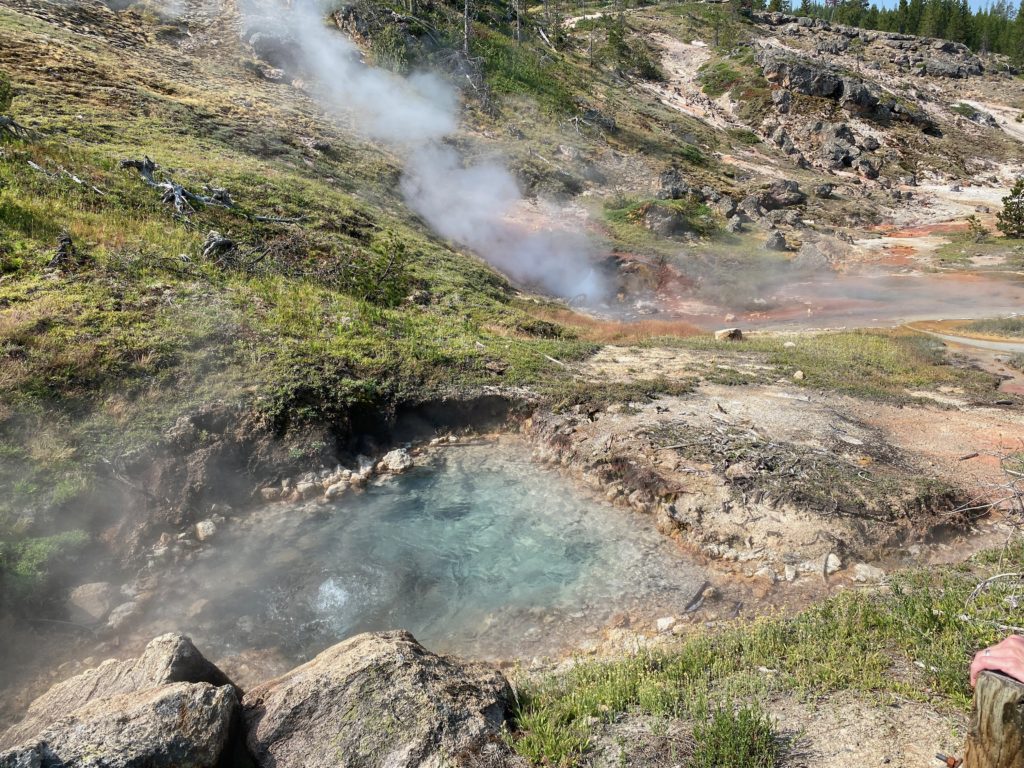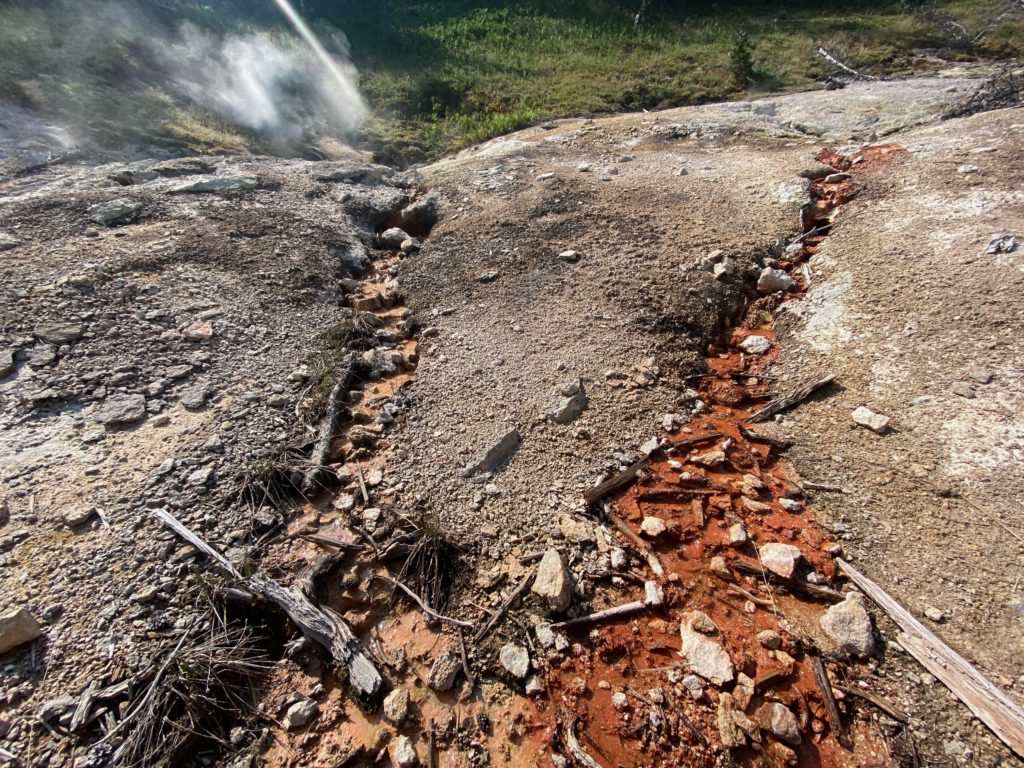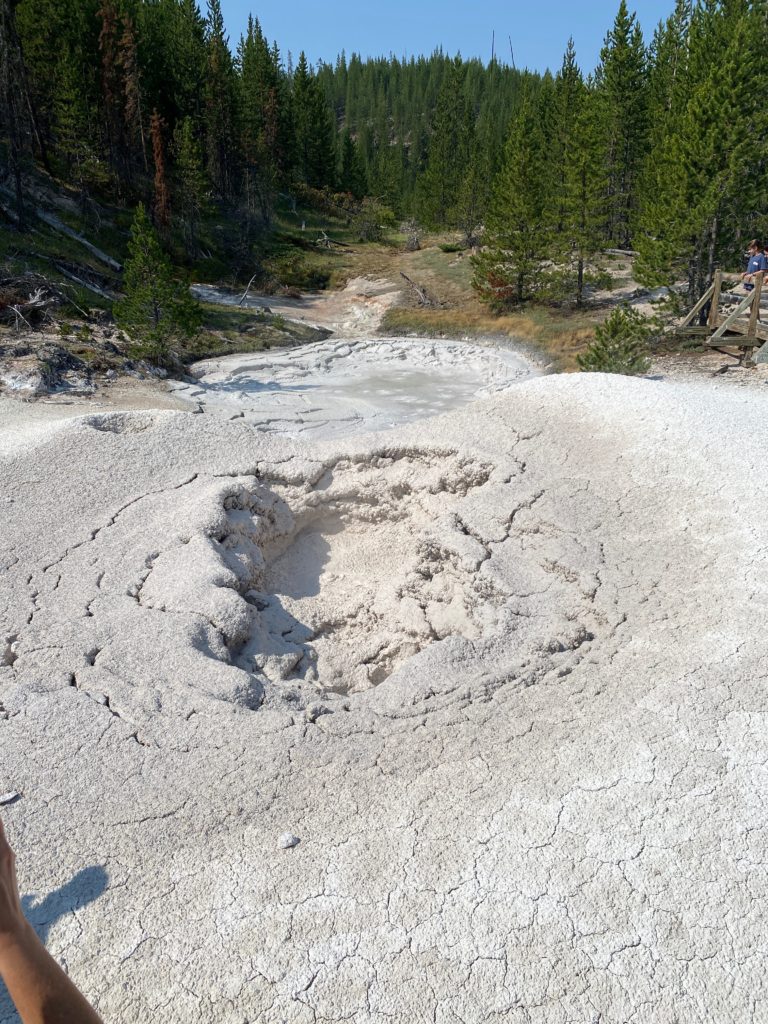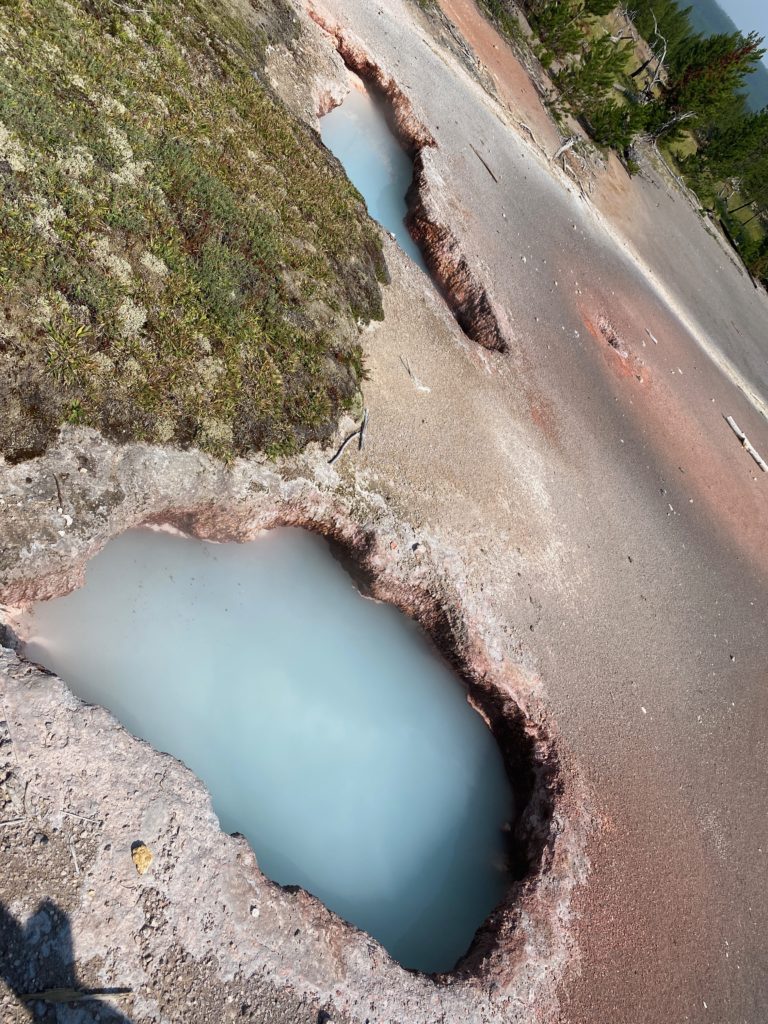 We continued on towards the visitor center because we didn't see any parking at the Mammoth Hot Springs.
Outside the visitor center, we found a big group of Elk just lounging!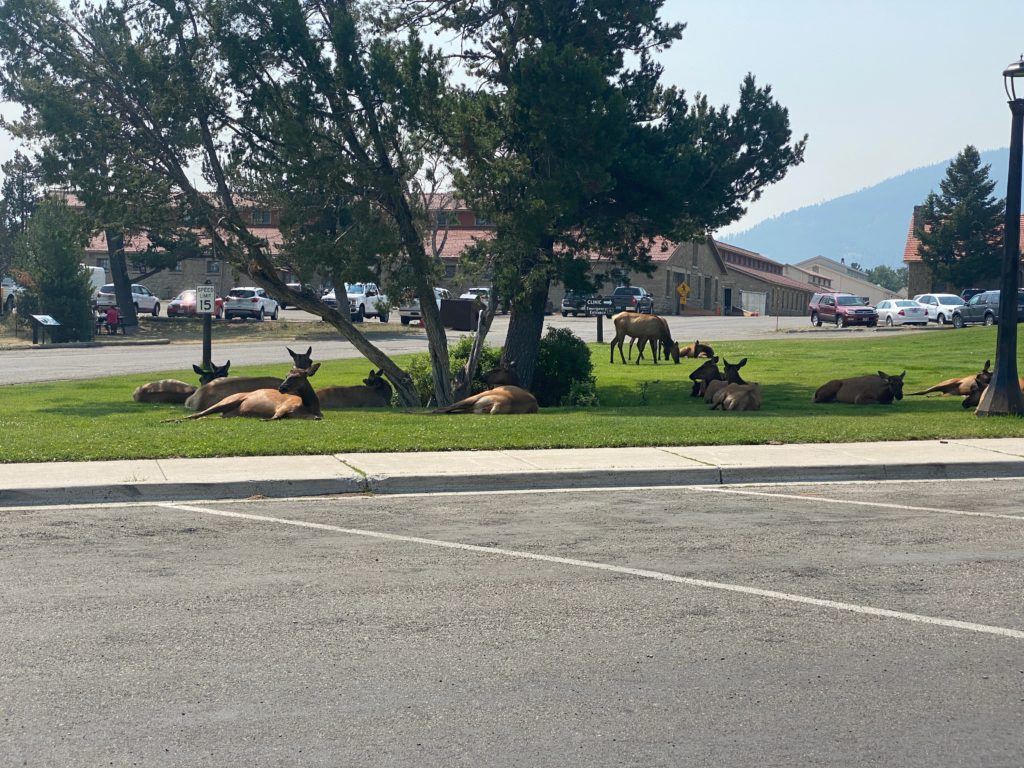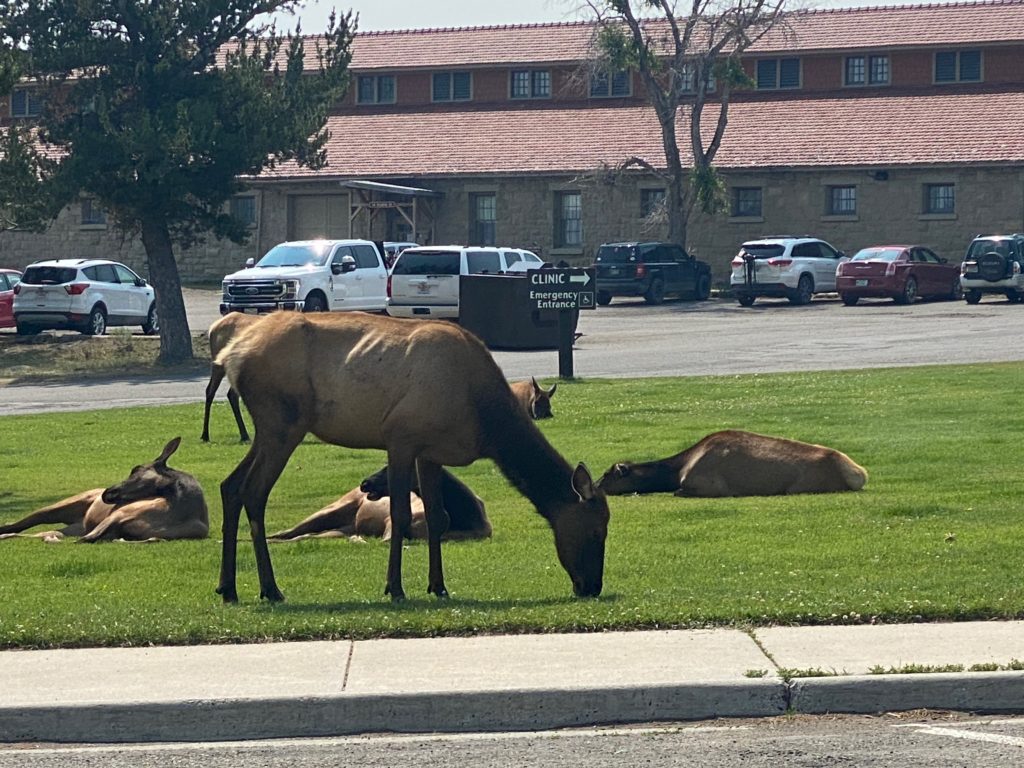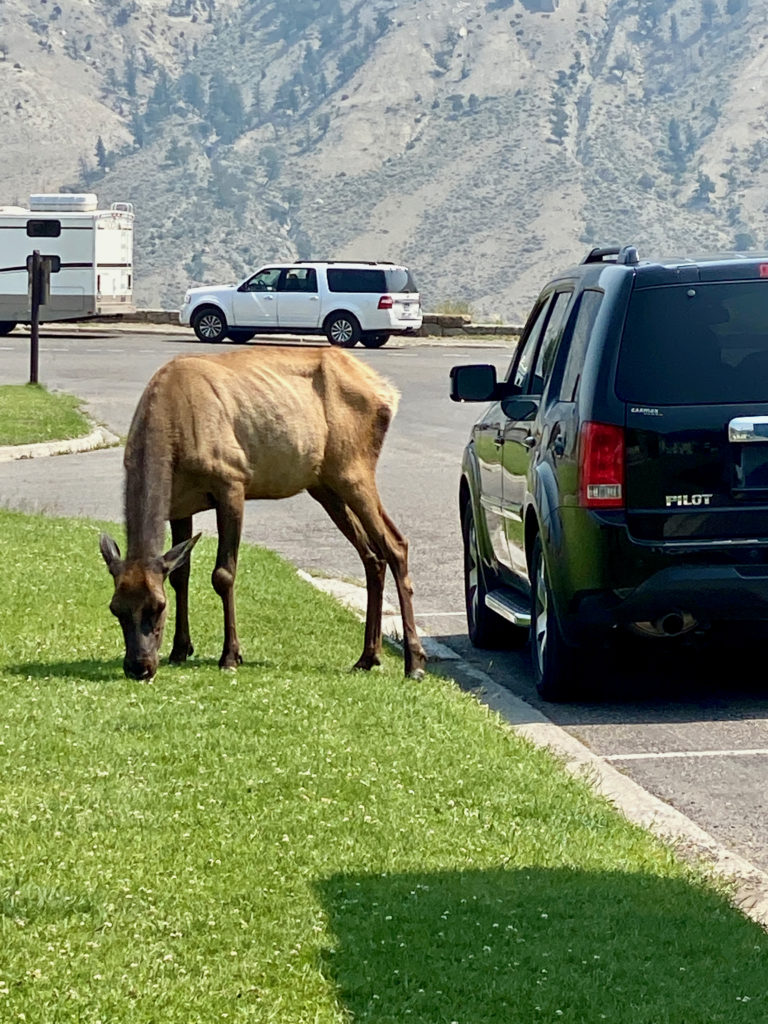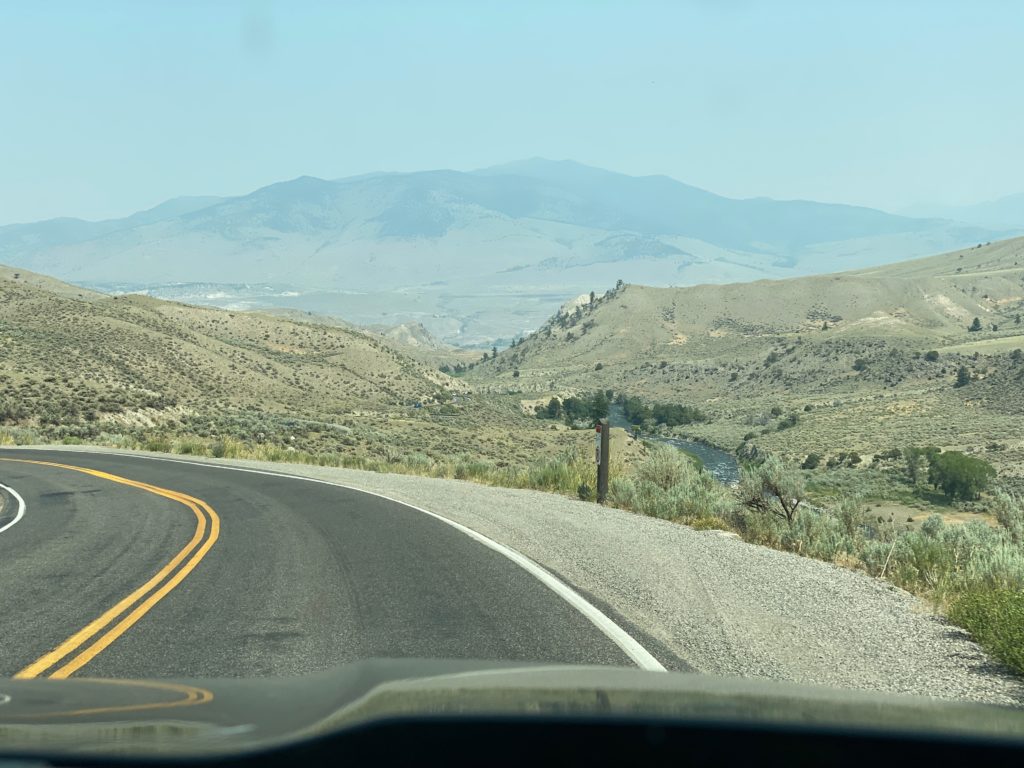 We swung back through Mammoth Hot Springs area and this time we were able to snag a parking spot.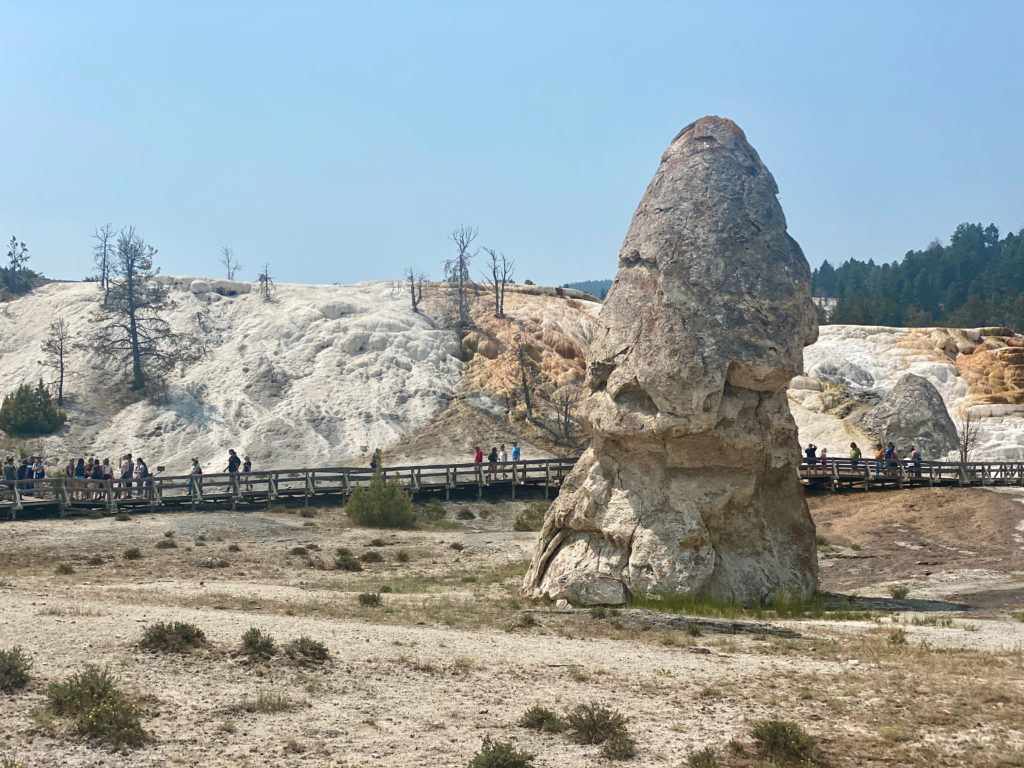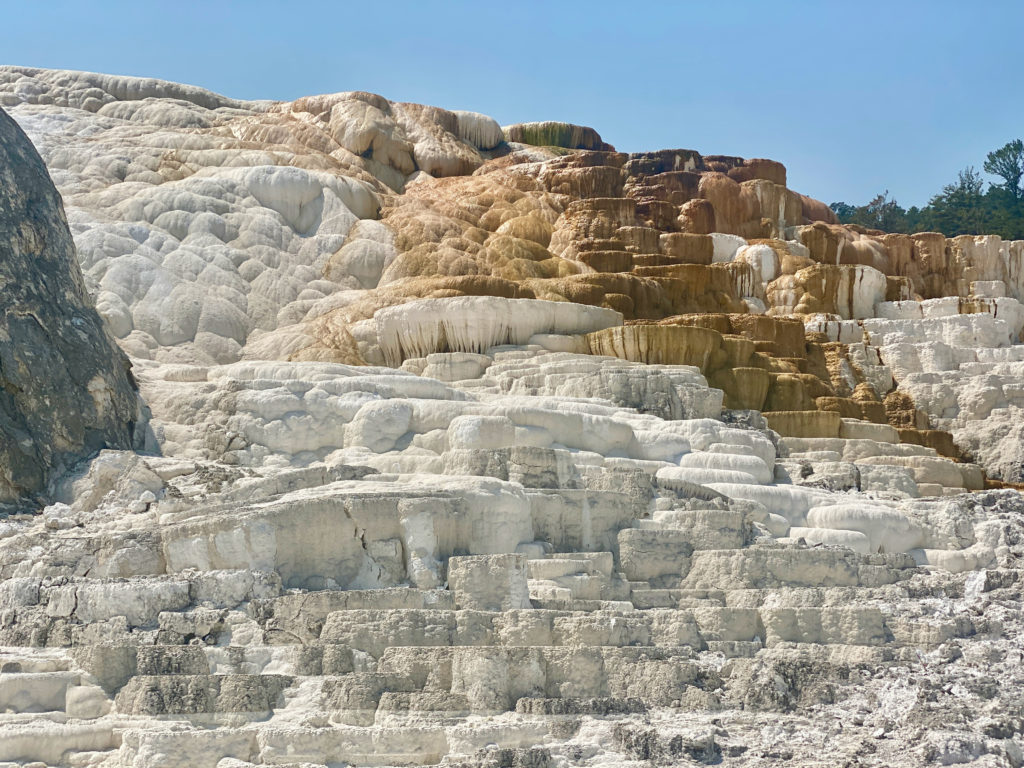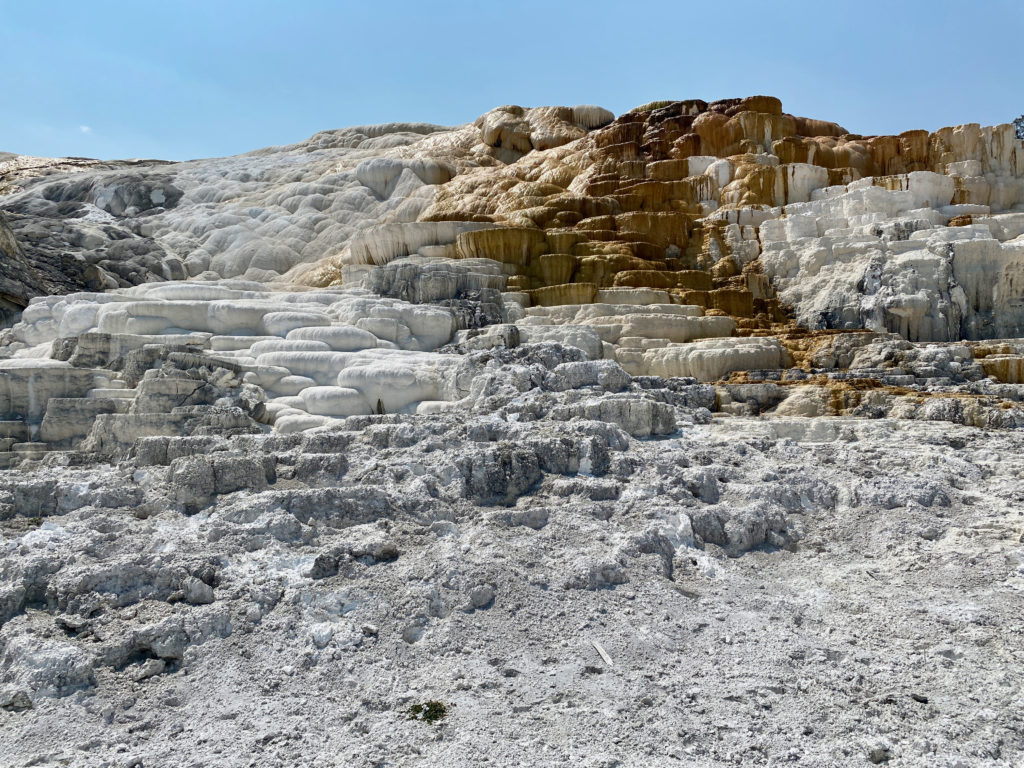 We drove out to the north entrance because I wanted to see the famous Roosevelt Arch.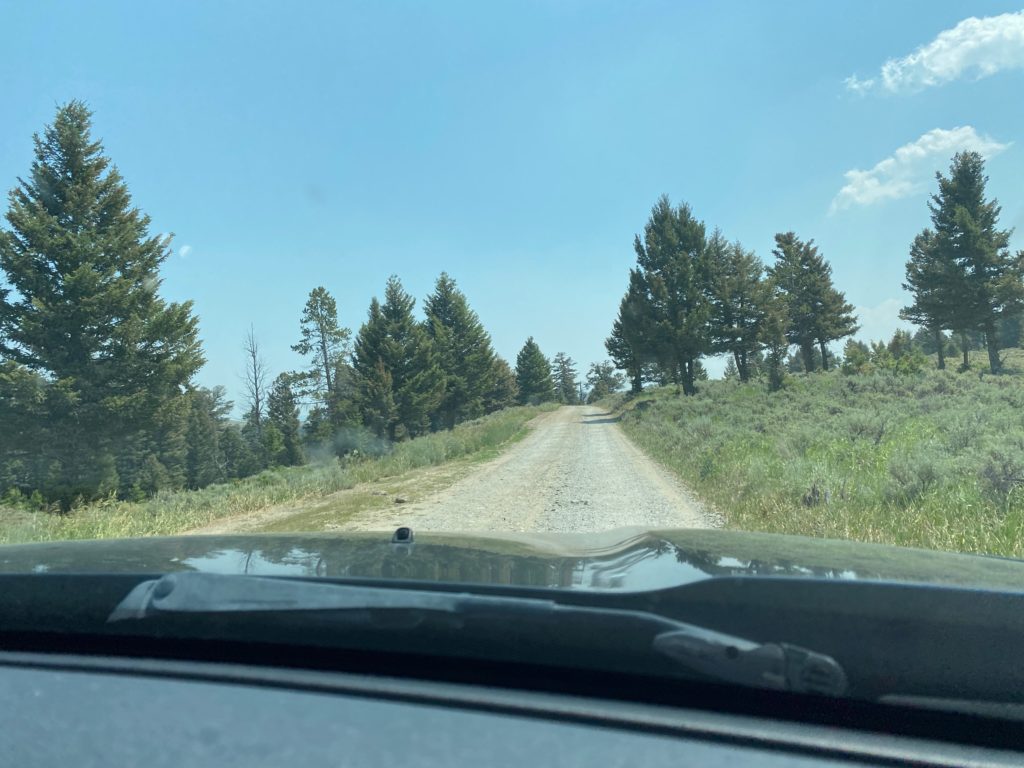 We were able to find parking in both upper falls and lower falls viewing areas as we passed through, so we got lots of good photo points of the falls.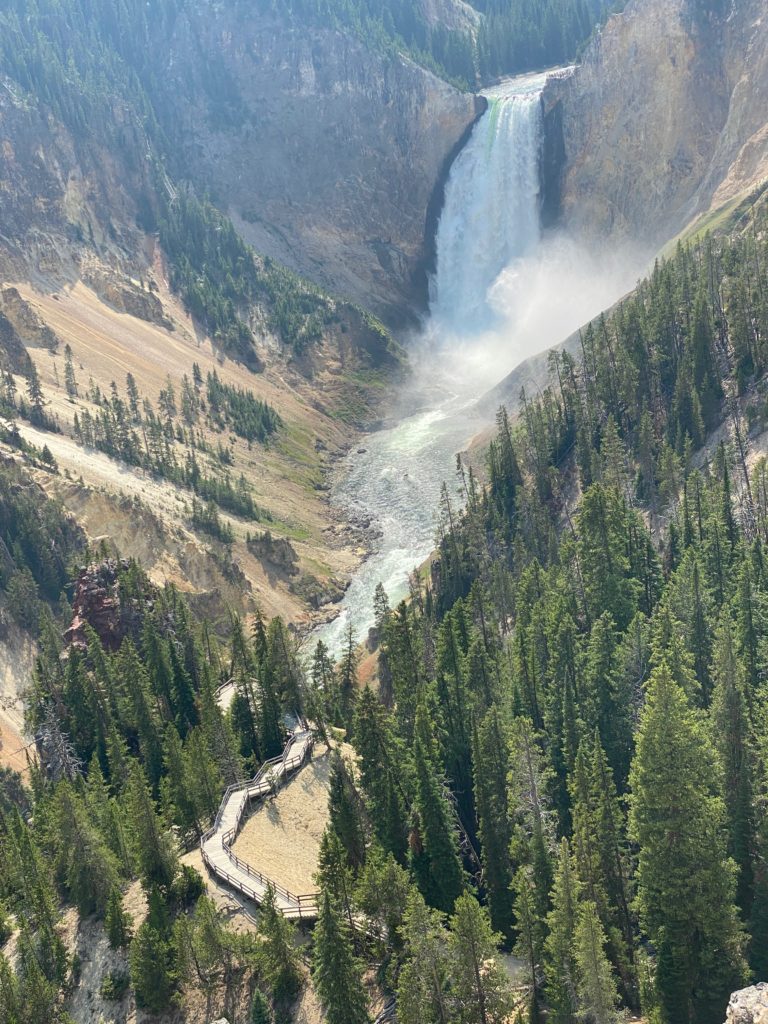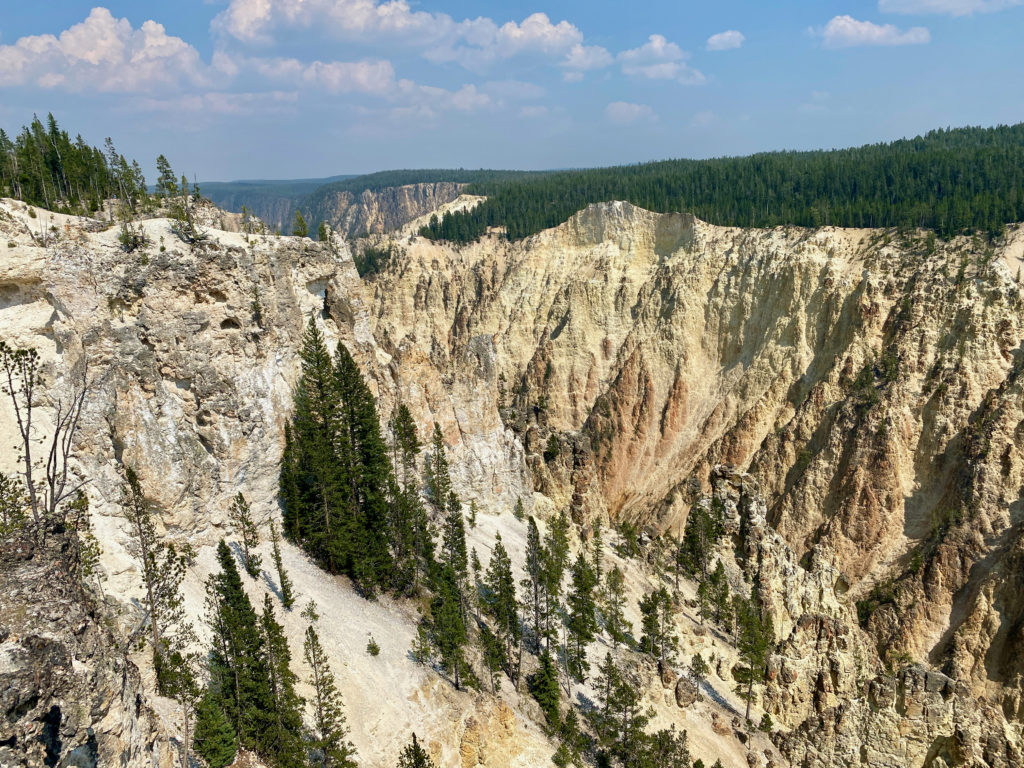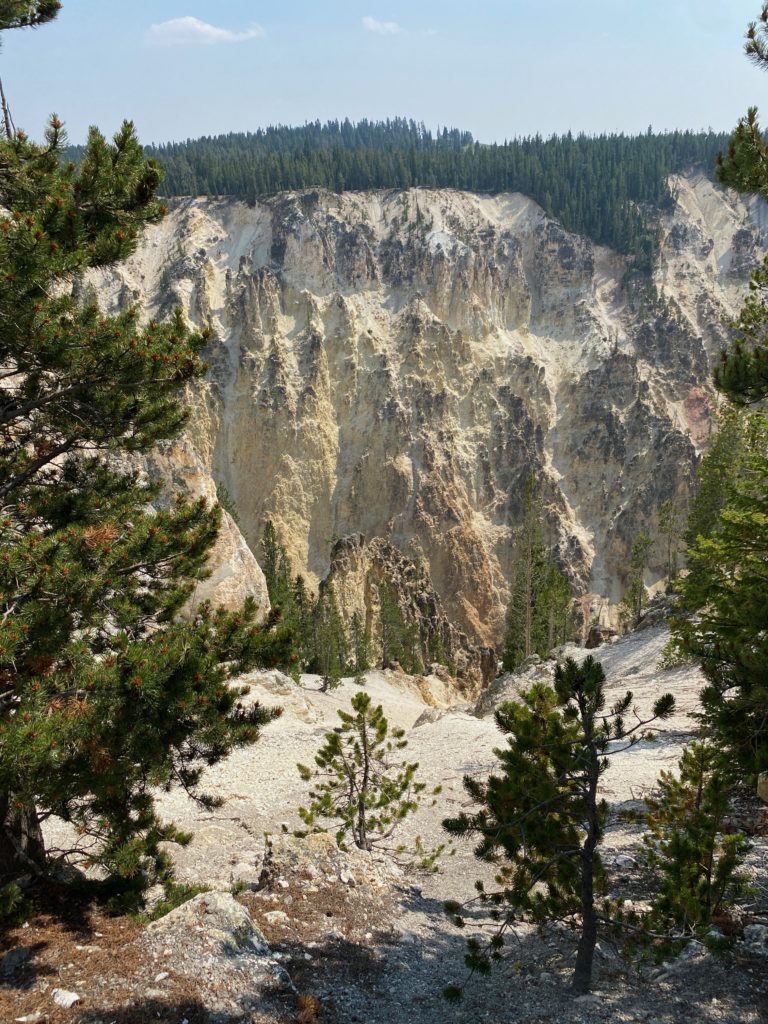 Let's keep it real on the blog…that picturesque photo of the waterfall at artist point? So scenic and serene? Yeah… this was a photo of the viewing platform to see it. There are a LOT of people there right now.
As we left the falls area, we descended into Hayden Valley and got our bison sightings in!
We stopped off at Sulphur Springs, Mud Volcano and Dragon's Mouth Spring.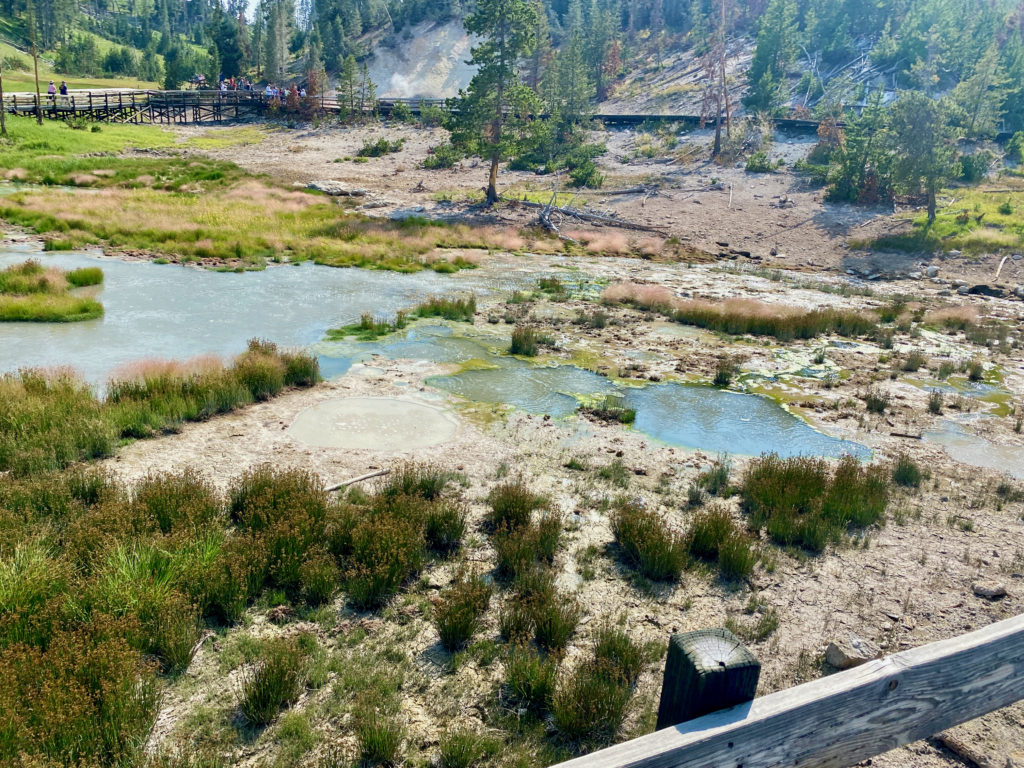 Unexpectedly, Kegan is telling us how when he was here 14 years ago, there was a bison like 10 feet away from them on this boardwalk… and……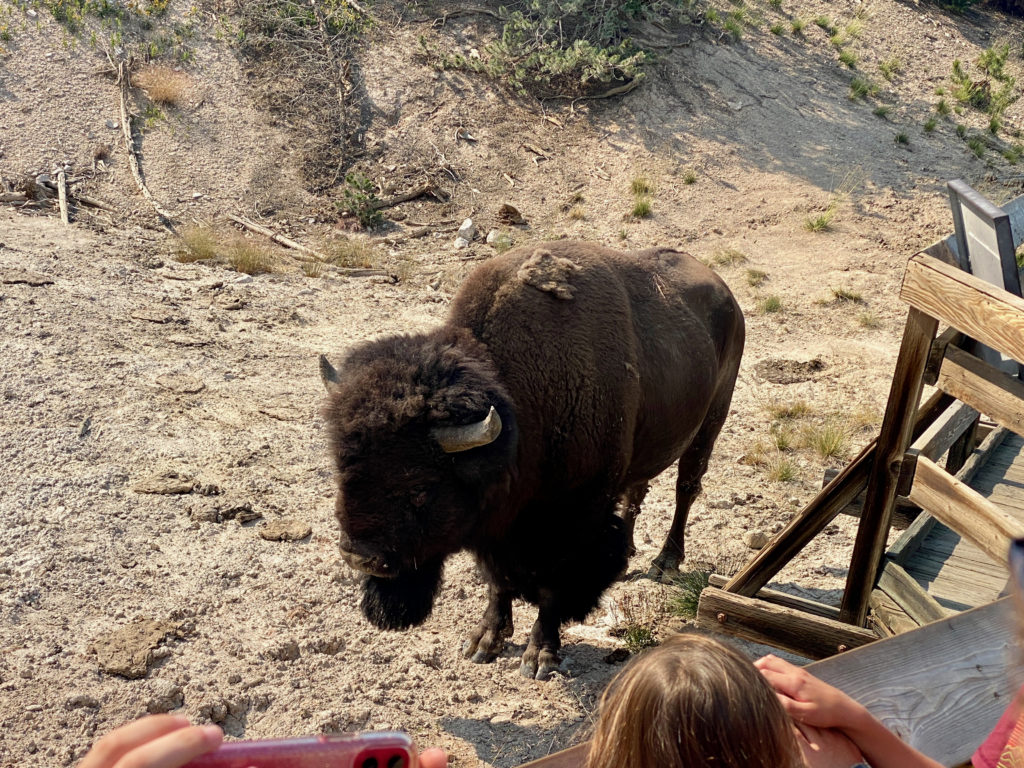 The last stop inside the park was a view up to a lookout point over Lake Yellowstone. It was huge! We had no idea it was so big.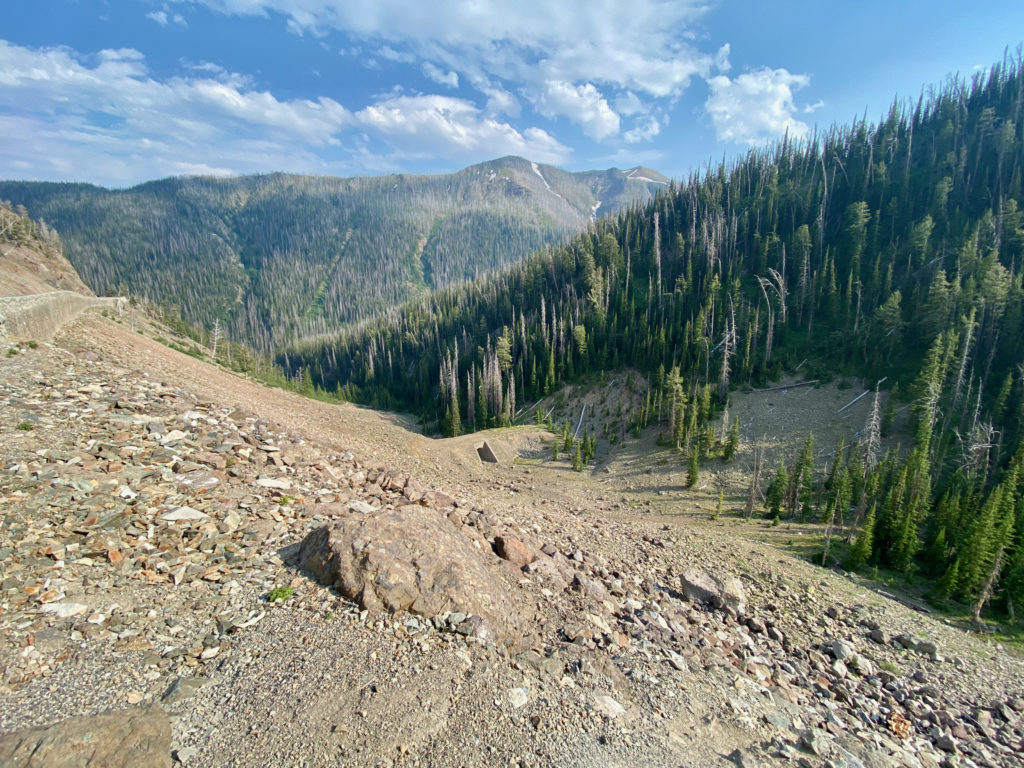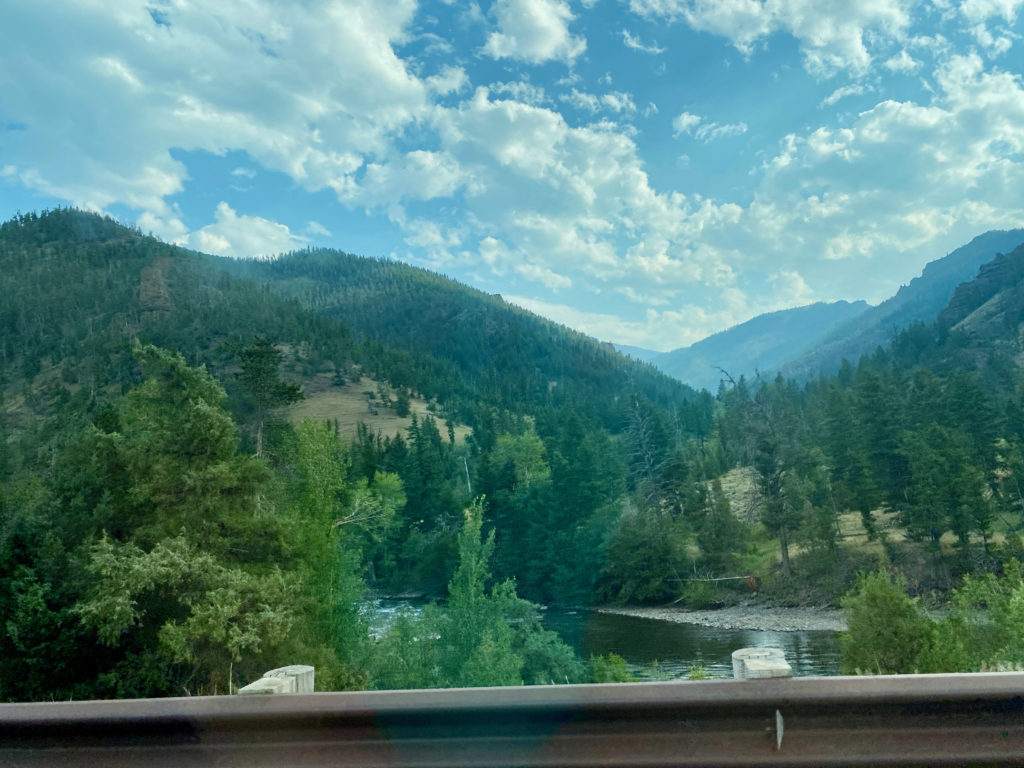 This led us to the East exit from the park and we would continue on the Buffalo Bill Scenic Highway all the way to Cody, Wyoming for the evening. Beautiful formations along the way.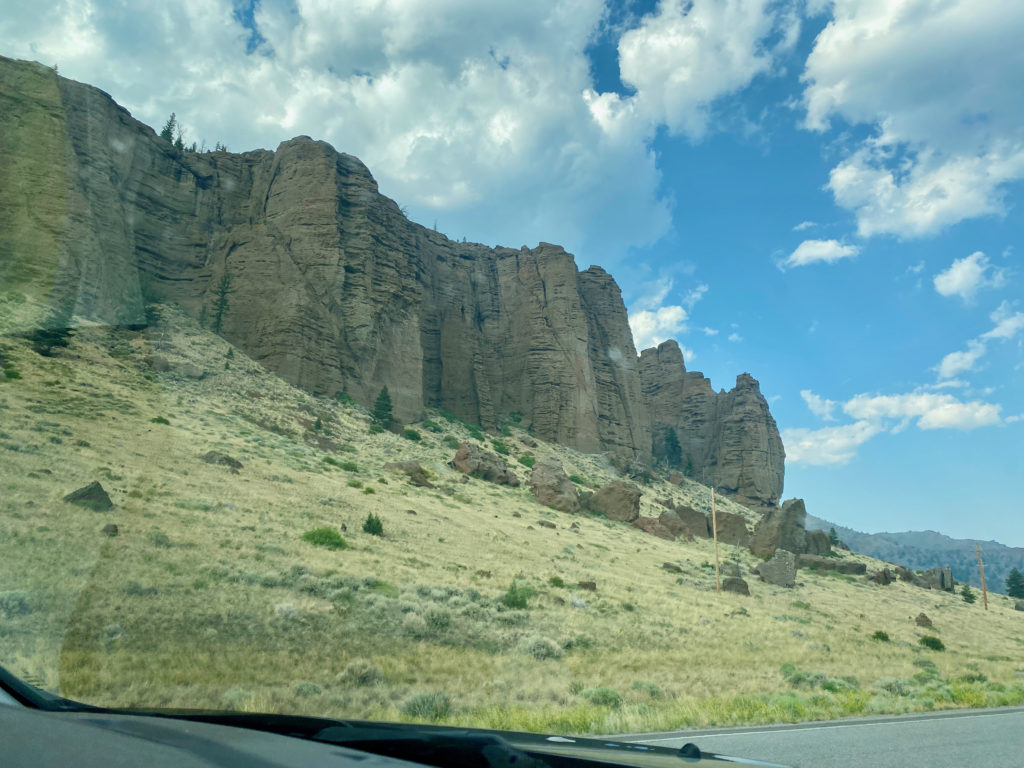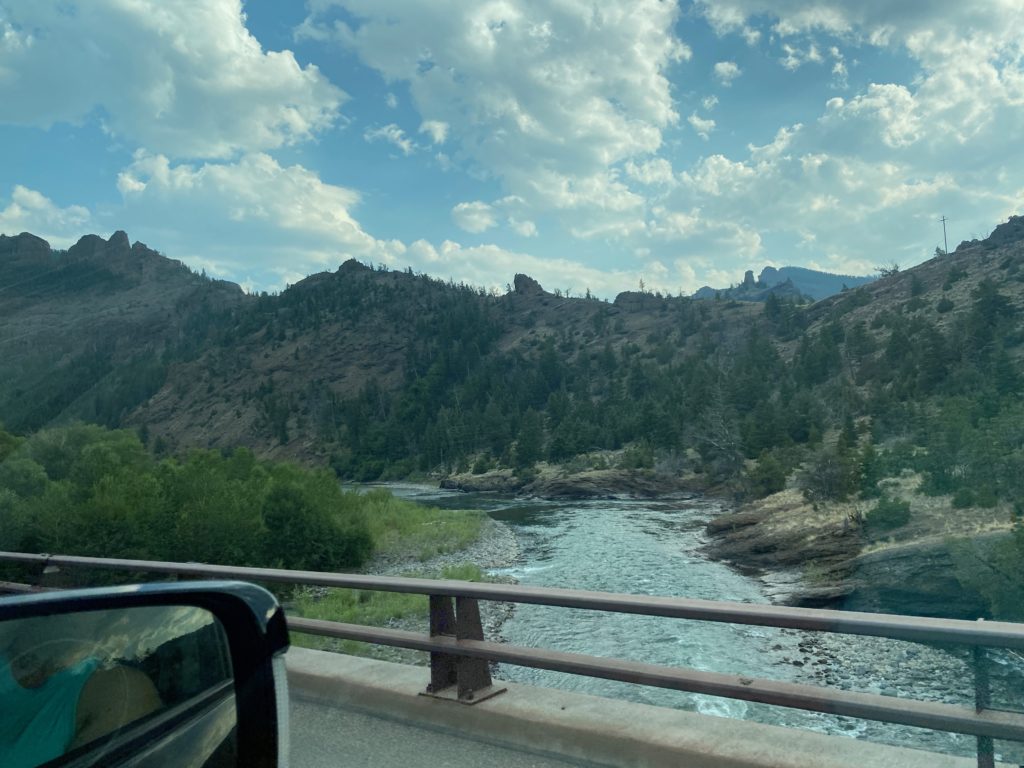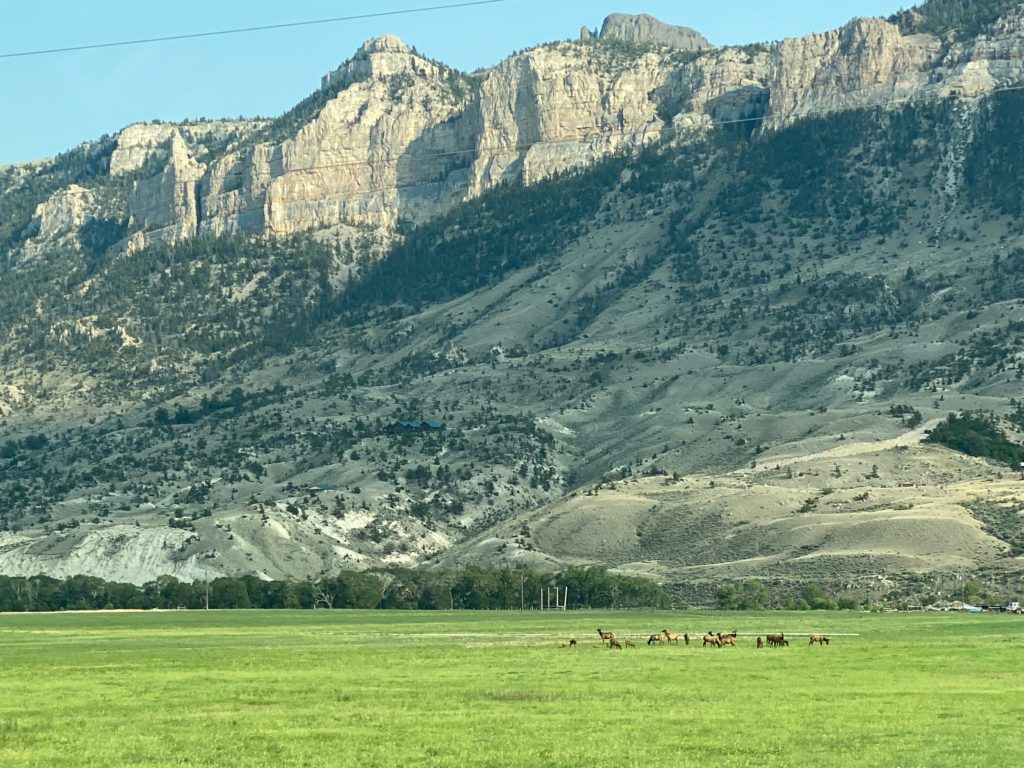 Our dinner was super uneventful. Wendy's salads. ha
We planned to eat at a German restaurant in town-they are closed this week. Then another restaurant we called had over an hour wait… so Wendy's closed out the night.
Tomorrow we'll check out Cody and end in Casper, Wyoming.