Today we headed out in search of coffee because the free coffee in the lobby is terrible and weak…and the espresso machine for the pay shop inside the hotel was broken… so along our walk back to the French Quarter we found a PJs coffee. I got a cold brew, Kegan got his normal espresso and Norah got a frozen hot chocolate which was straight syrup lol. So… she had energy for walking around to say the least ha.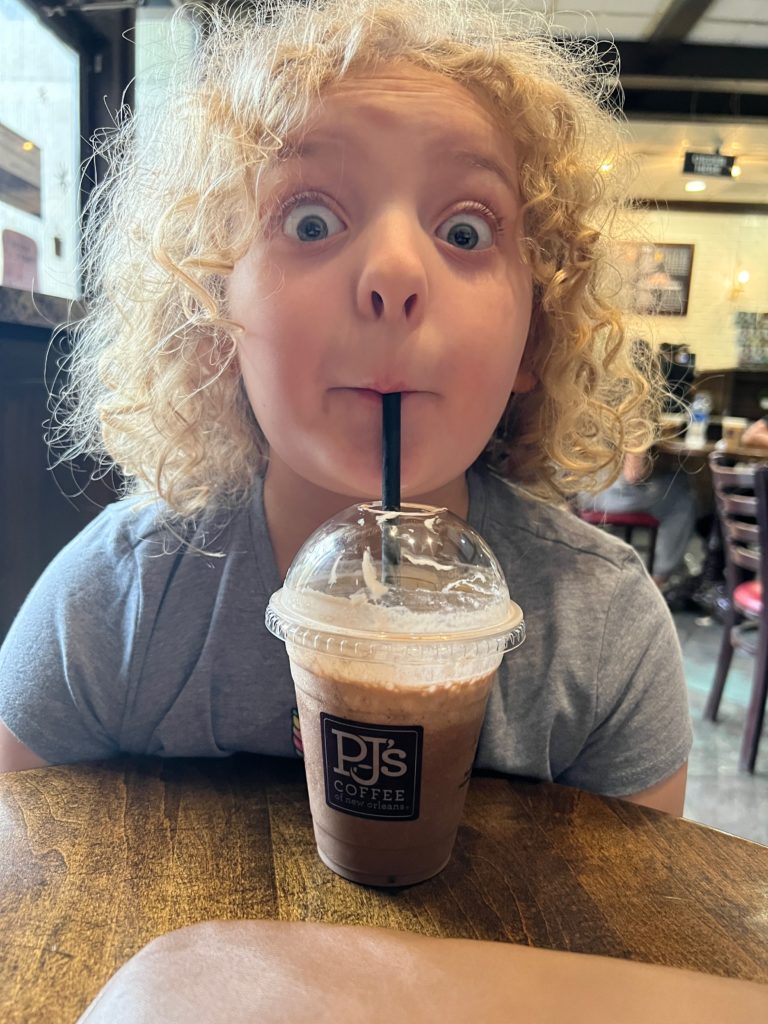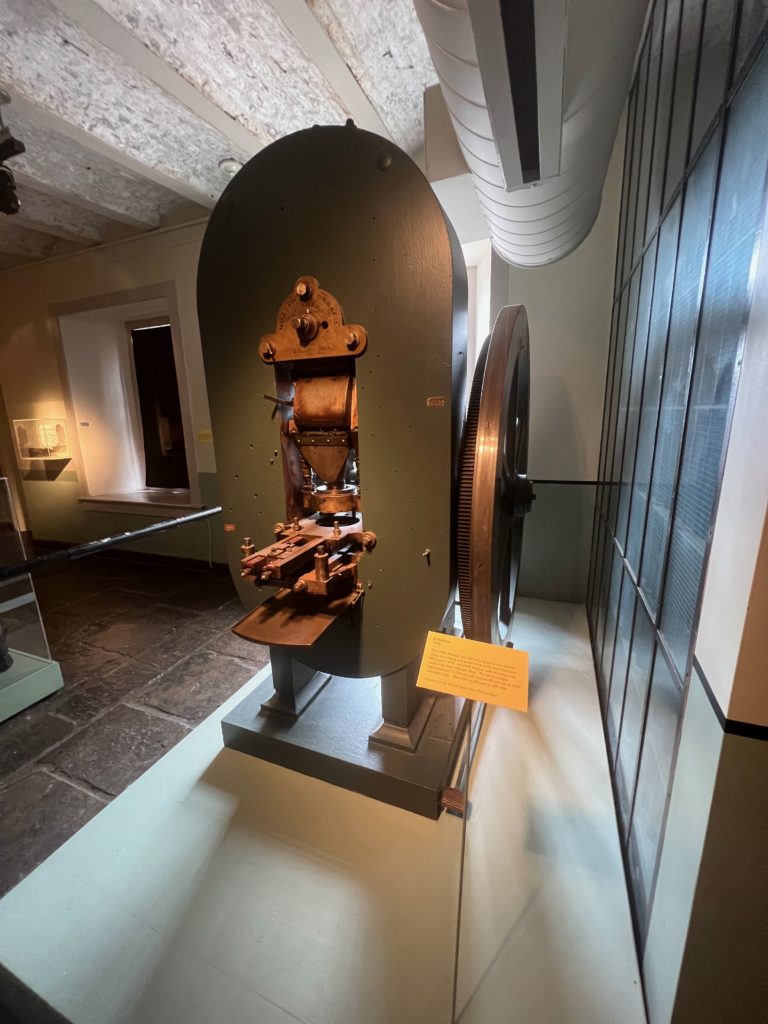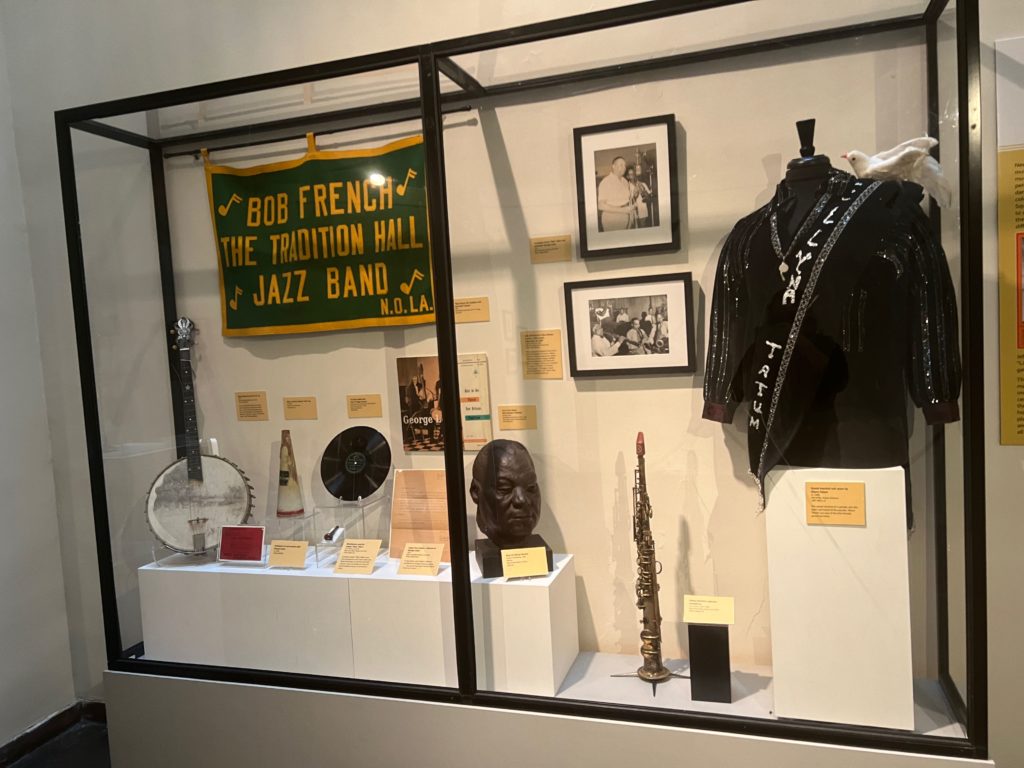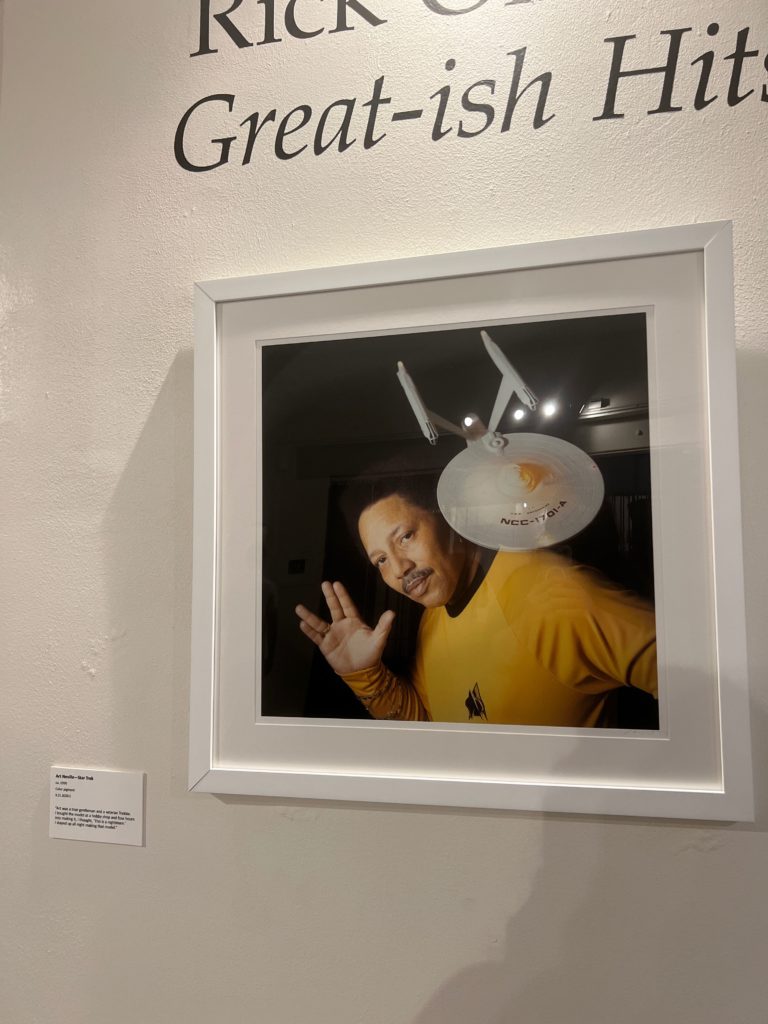 Upstairs was an exhibit on Louis Prima, a Jazz and big band leader from the Tremé neighborhood of New Orleans.
Preservation Hall is a jazz institution of New Orleans. It was started in the 1960s by Allen and Sandra Jaffe- it was truly the first integrated black and white music venue in the south during segregation. Sandra Jaffe was even arrested once for violating segregation laws… They were from Philadelphia… but were on a grand adventure to find a place to settle, then went as far as Mexico City experiencing other culture and cities… but when they got to New Orleans, they fell in love with the culture and beauty and decided this was the spot for them. They rented the small space from a man who was letting some Jazz musicians play there in the evening, most of whom were elderly musicians from the Jazz era… and Allen Jaffe formalized the venue as Preservation Hall to preserve the jazz legacy and educate the next generation on the genre.
Allen Jaffe died in the 1987, but Sandra Jaffe just died Monday Dec 27th…
Their son Ben Jaffe runs the Hall now and plays Sousaphone in the jazz band. They travel and educate on New Orleans Jazz around the world and they hold shows at the Hall most days. If you want to learn more about this band and venue, I highly recommend a documentary called A Tuba to Cuba. Great film.
There was an amazing painting gallery by James Michapoulos of famous New Orleans musicians
After leaving the museum, we headed north into the Faubourg Marigny neighborhood.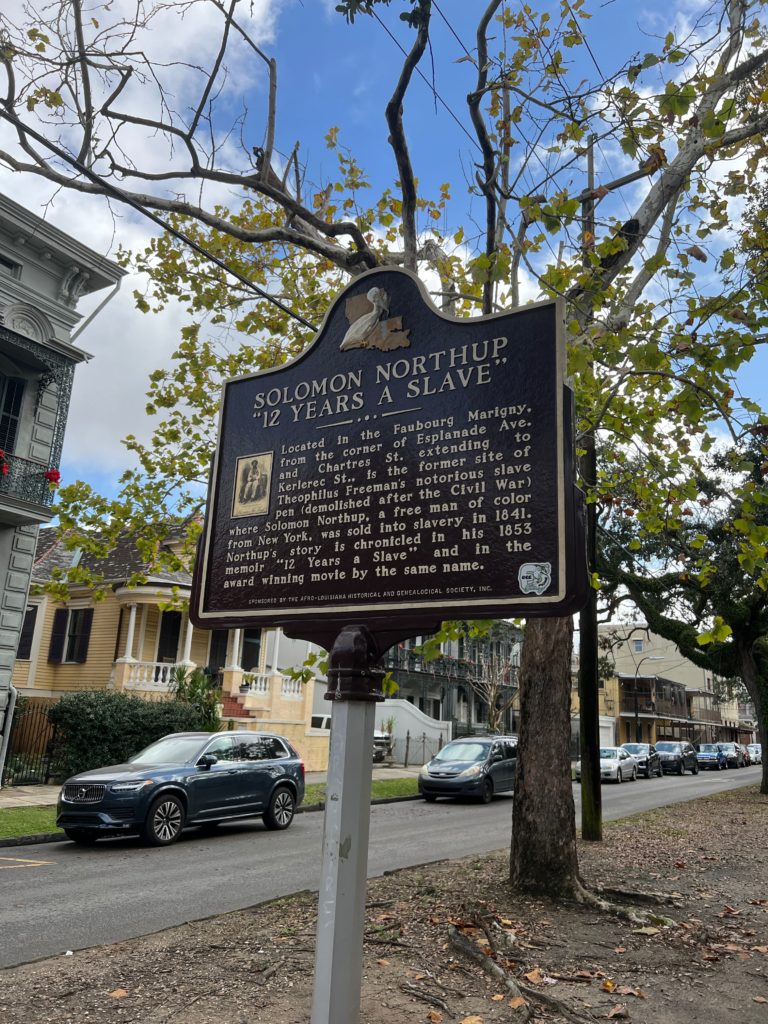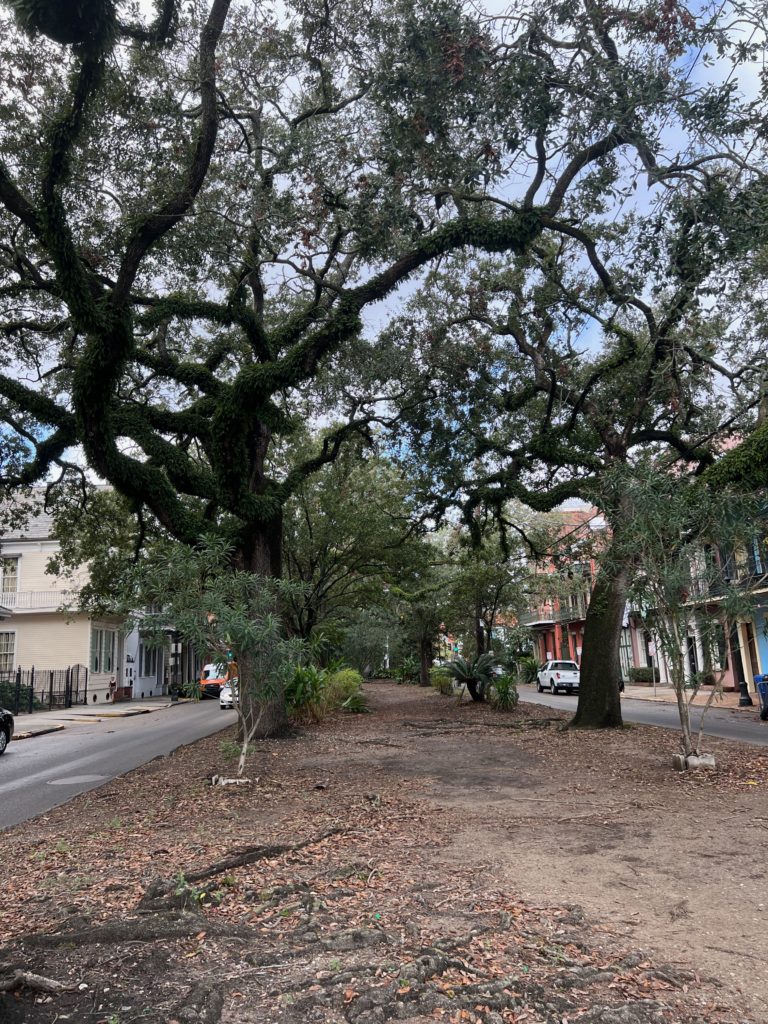 Now it was time for lunch. I found a Dim Sum restaurant open for lunch online… so that was our destination.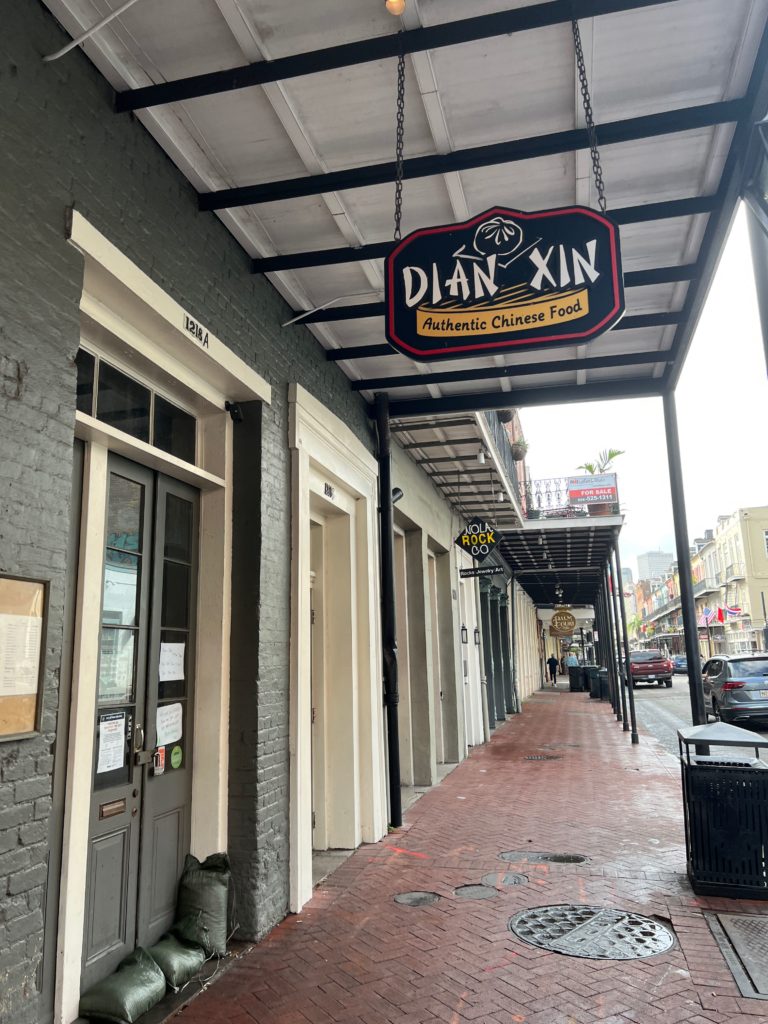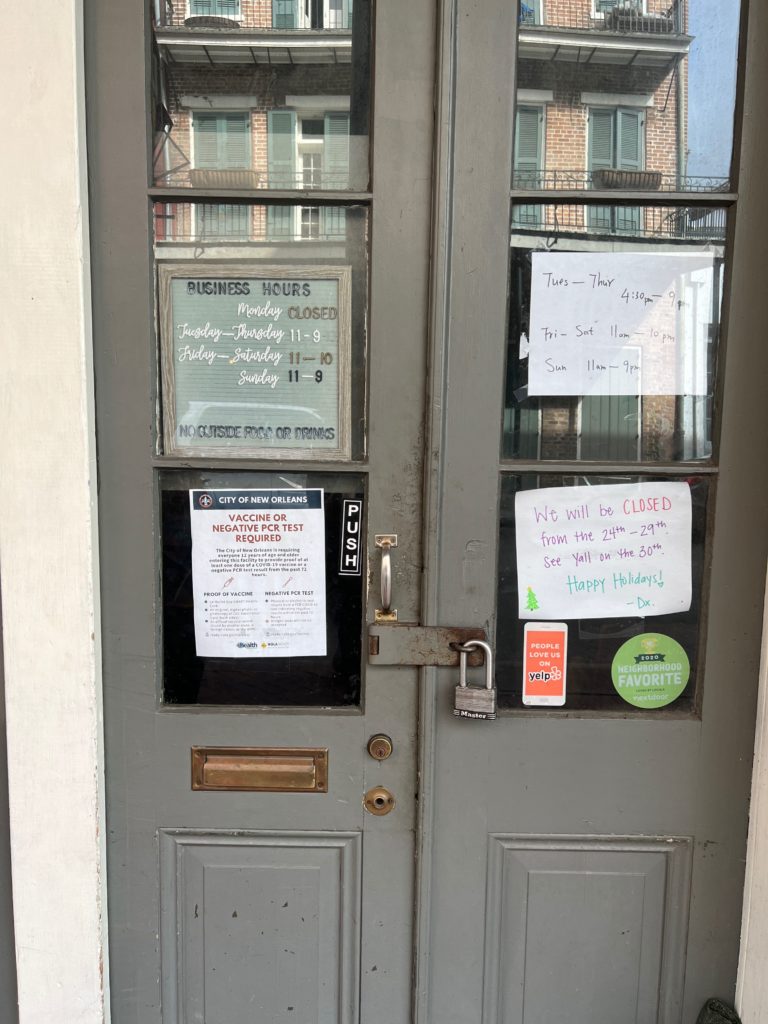 So… on we went, looking for something else that looked good and was open at 11am ish for lunch. We ended up killing some time looking through some various shops along the street.
We eventually stumbled on a restaurant that said they opened at 11:30… and it looked like from Google that they had some dim sum type appetizers.. so we decided to wait. 11:30 came and it was still dark. Darn. 11:35, still standing on the sidewalk, hoping they were just a little late to the game… I'm writing a work email and trying to find another restaurant and the lights pop on and the hostess gets dropped off out front. Just running a bit behind. Woohoo!
The food was EXCELLENT. Highly recommend. We just ordered a bunch of small plates for all 3 of us and shared.
After lunch, our walking continued, on towards the LaLaurie Mansion. If you've ever seen the season of American Horror Story on New Orleans and Voodoo, then you are familiar with Madame LaLaurie and her physician husband, who kept slaves in their attic and tortured them to within an inch of their lives. Some eyewitness accounts said their eyes were gouged out, skin flayed open…and other way worse things I won't write here in case someone reading is squeamish. A true house of horrors. A fire broke out and when the firemen discovered the slaves in the attic, the rage of the town turned on the lady, and 4,000 townspeople rioted and destroyed her house, but she fled with her driver… never to be heard of again. Some say she went to Paris… the world may never know.
We had a 2pm Escape Game room booked- this time Prison Break. We started the room separated in 2 different cells, and we had to work together to unlock our cells, then escape the common area outside of the cells, then navigate the boiler room to find the secret hatch to the wardens office, then clear 3-4 puzzles to eventually escape.
Next, I wanted to check out the Pharmacy Museum… thought that would be a cool museum to walk through, so we hoofed it that direction, but when we arrived….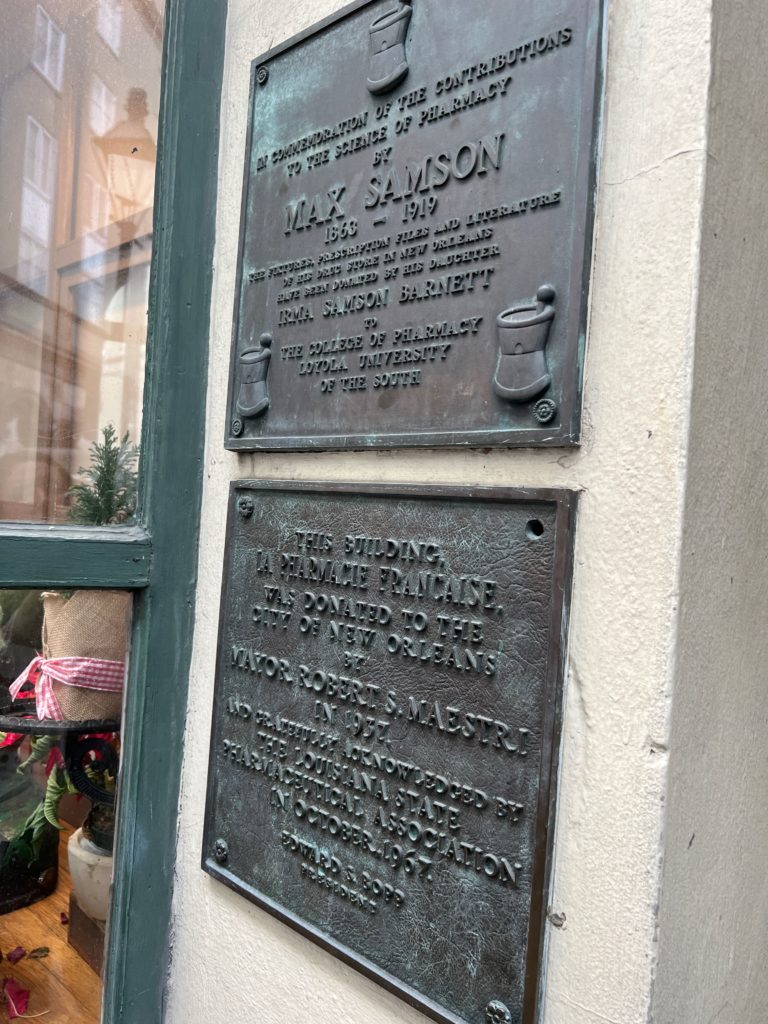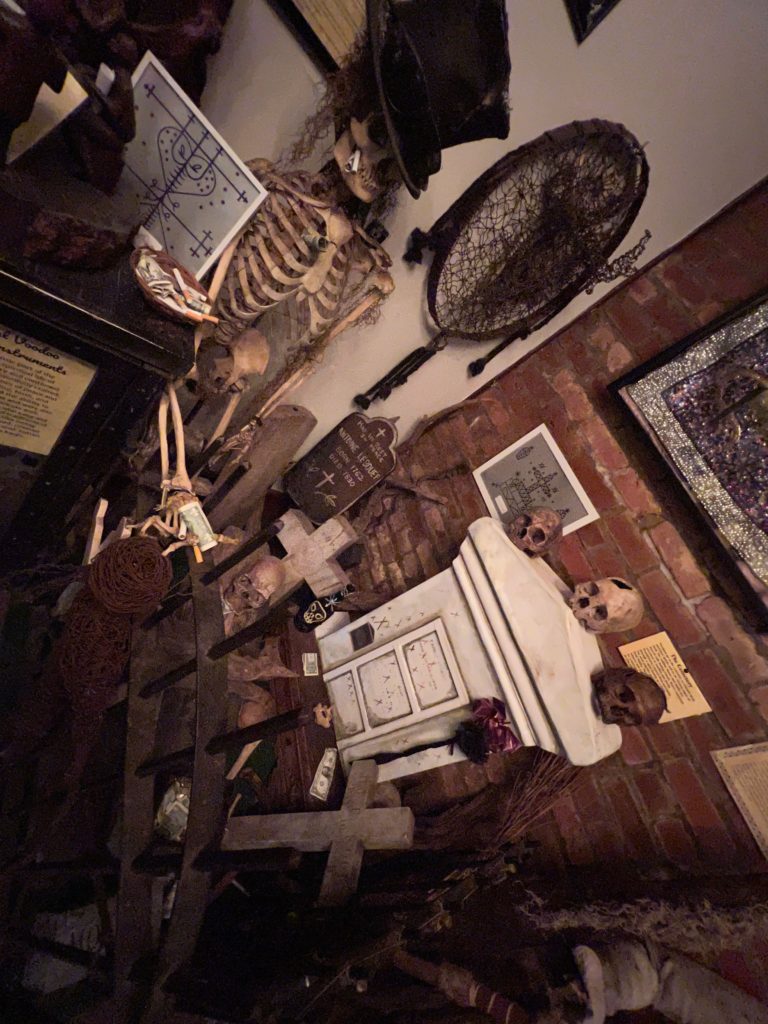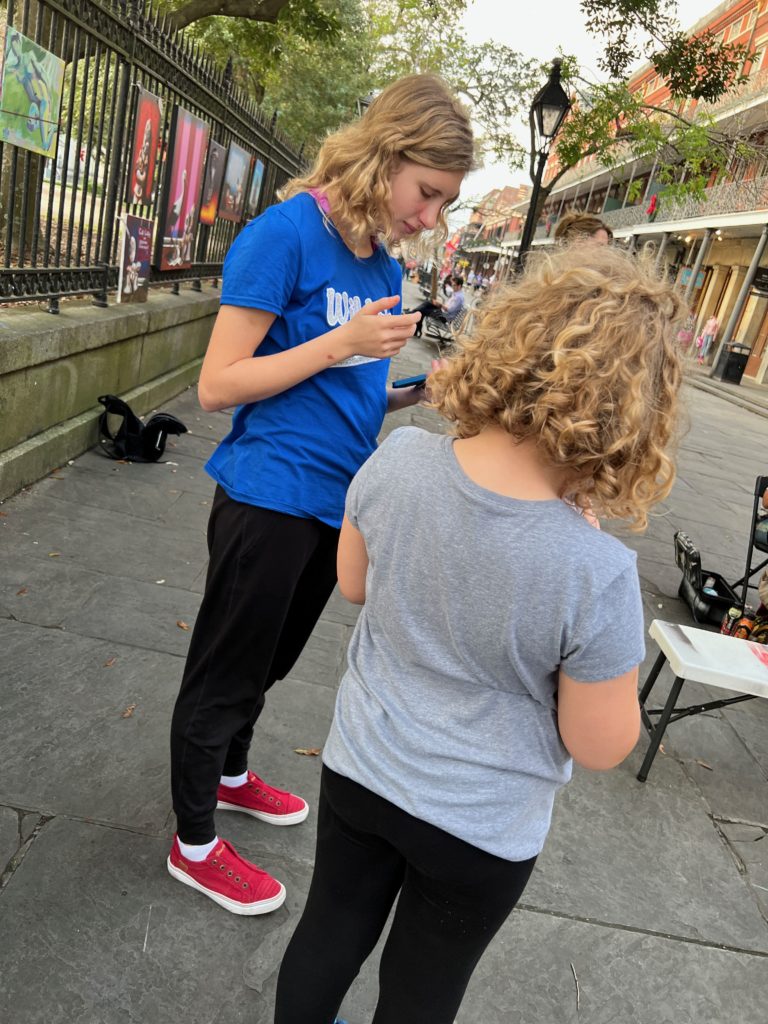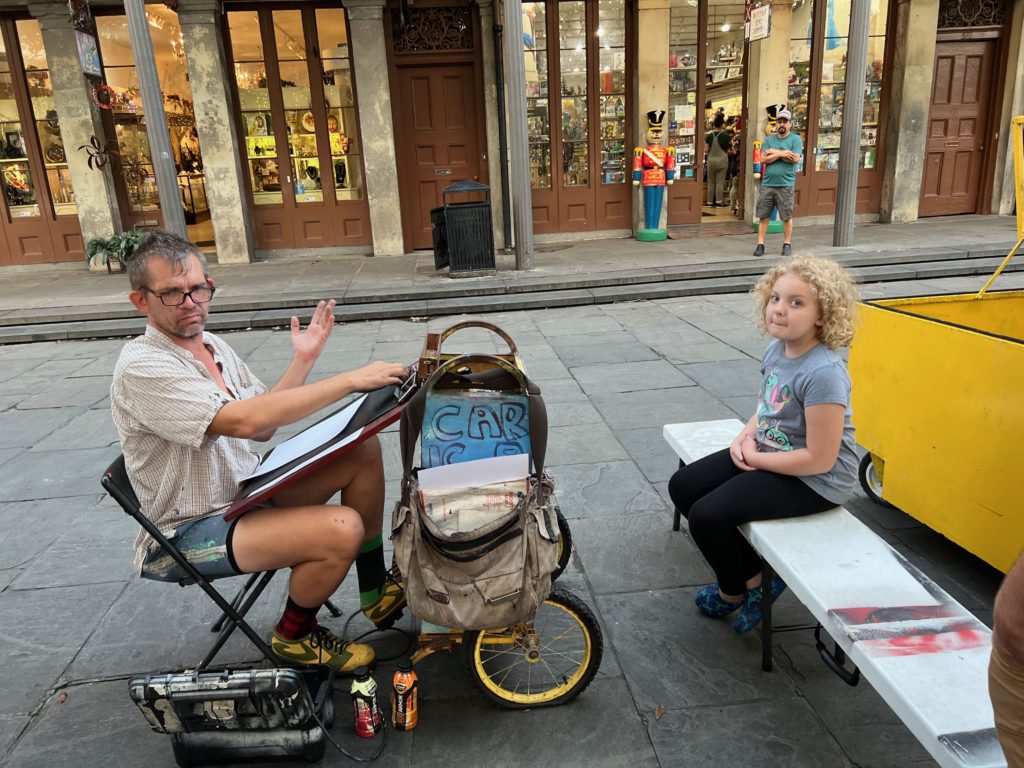 We walked back to the hotel and put on the 3rd Matrix movie- Matrix Revolutions while we waited for our 8:45pm dinner reservations at Saba. About halfway through we notice this:
When it was time, we grabbed an Uber way out to the Garden District to the restaurant. Its just a pretty drive all the way out there with million dollar homes all along the street for miles and miles. The housing density here is so crazy. every house is 4 feet from the next one.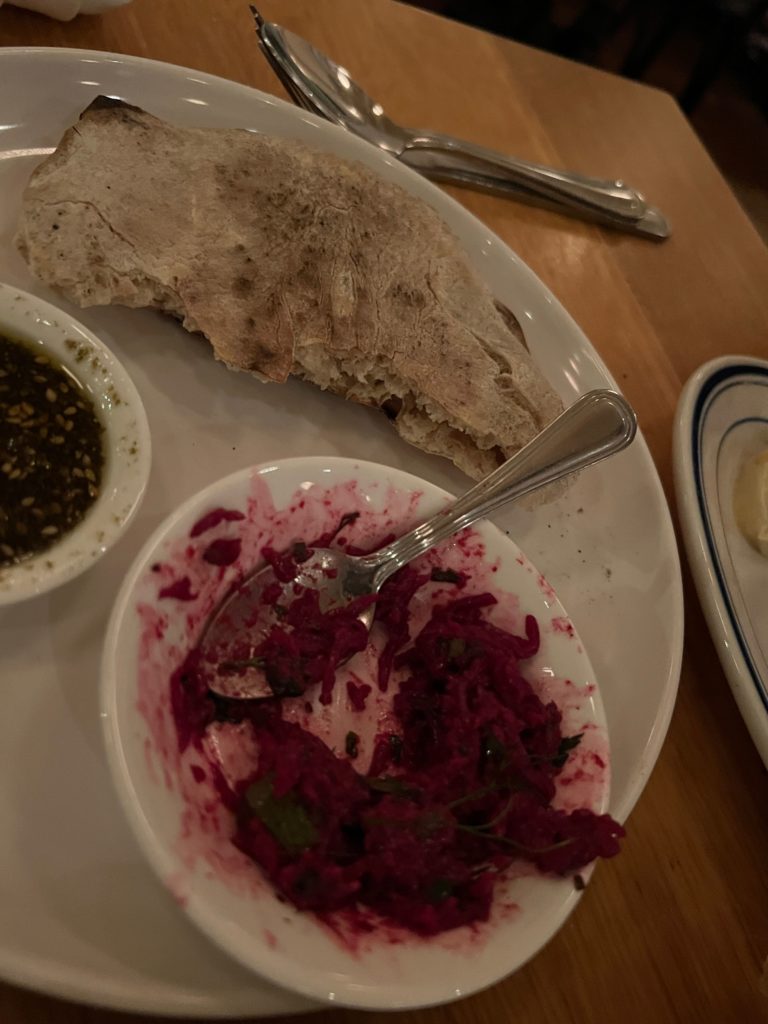 Overall, we had SUCH high expectations after Shaya…. that I was fully expecting more "wow"… and everything really was great. Objectively- perfectly cooked, great flavors… but I still preferred Shaya better. Their menu was more robust, the portions a little larger, the price a bit lower… but both are great, great restaurants.
We caught an Uber back downtown and finished up our Matrix movie before bed. Now Norah is fully prepared to watch the new Matrix Resurrection film for our New Year's Eve in-room party evening 🙂
Tomorrow, we'll head out east of the city to Chalmette to the battlefield of the Battle of New Orleans and see the Lower 9th ward and some other east end points of interest.