Today we officially crossed over into the UK…even though we are still on the island of Ireland. (I say that because before I started researching, I didn't realize that Ireland was its own country, but that Northern Ireland was part of the United Kingdom.)
Great Britain laid claim to the entire island of Ireland in 1801… And that continued until 1921. Northern Ireland was very industrial, whereas most of the rest of Ireland was very agricultural, so N.I. never had the the famine problems or other major social issues. Also, the Northern Ireland area was very Protestant-like Great Britain, and therefore didn't want to be a part of Ireland and be the minority in a Catholic controlled country, so they remained a territory. They have their own flag and their own culture…but only something like 17% of the population wants to end UK control.
From the 60s through the 90s- Northern Ireland had a lot of unrest. They call it "The Troubles". Basically the whole Catholic vs Protestant thing still continued up through the 60s in Northern Ireland and finally boiled over to the point that Great Britain played Mom and Dad and took over Northern Ireland by suspending the parliament in Northern Ireland.
This direct British control was totally unacceptable to the Irish Republican Army "guerrillas" which were fighting for a total removal of British influence and Northern Ireland becoming a part of the Republic of Ireland…and the fighting started and continued for over 30 years.
I think the only reason it ended was because the economy was good, the original fighters had "turned over" to a younger generation…and they just realized it was never going to happen. lol
If you're over 30 or so, you probably remember some news stories about the terrorism in Northern Ireland on the news. I barely remember bombings and some machine guns and masked men…
So, in 1998, they signed a treaty that basically said any talks of merging NI and Ireland would need votes supporting it from both sides…and with a 17% approval…that's pretty much proved a very vocal (and terrorist) minority are responsible for the unrest.
Things still happen here- a couple months ago apparently there were riots and marches here and just last night a woman was shot in both legs in Belfast and they claim it was a "paramilitary style attack". It's a big deal here right now it seems.
So anyway… We started out today on some flat rocks leading into the UK. It looked like brown dirt…almost mud…but it was hard rock! Strange landscape.
We were headed to something I had found online a couple months ago… An ancient Celtic idol that had been found here around a lake and placed in a cemetary.
We drove out onto a small island called Boa Island in the middle of a lake (Lough Erne) looking for this stone.
Finally found a farm with a small white sign on their cattle gate.
If you look close it says "Janus figure"
There, in the middle of an old family cemetary was the old Janus figure and the "Lusty Beg Man"
It's called a Janus figure because it is two sided-one side male, one side female- like the two-headed Roman God Janus. However, it actually represents a Celtic diety and its believed that it dates just before Christianity came to Ireland.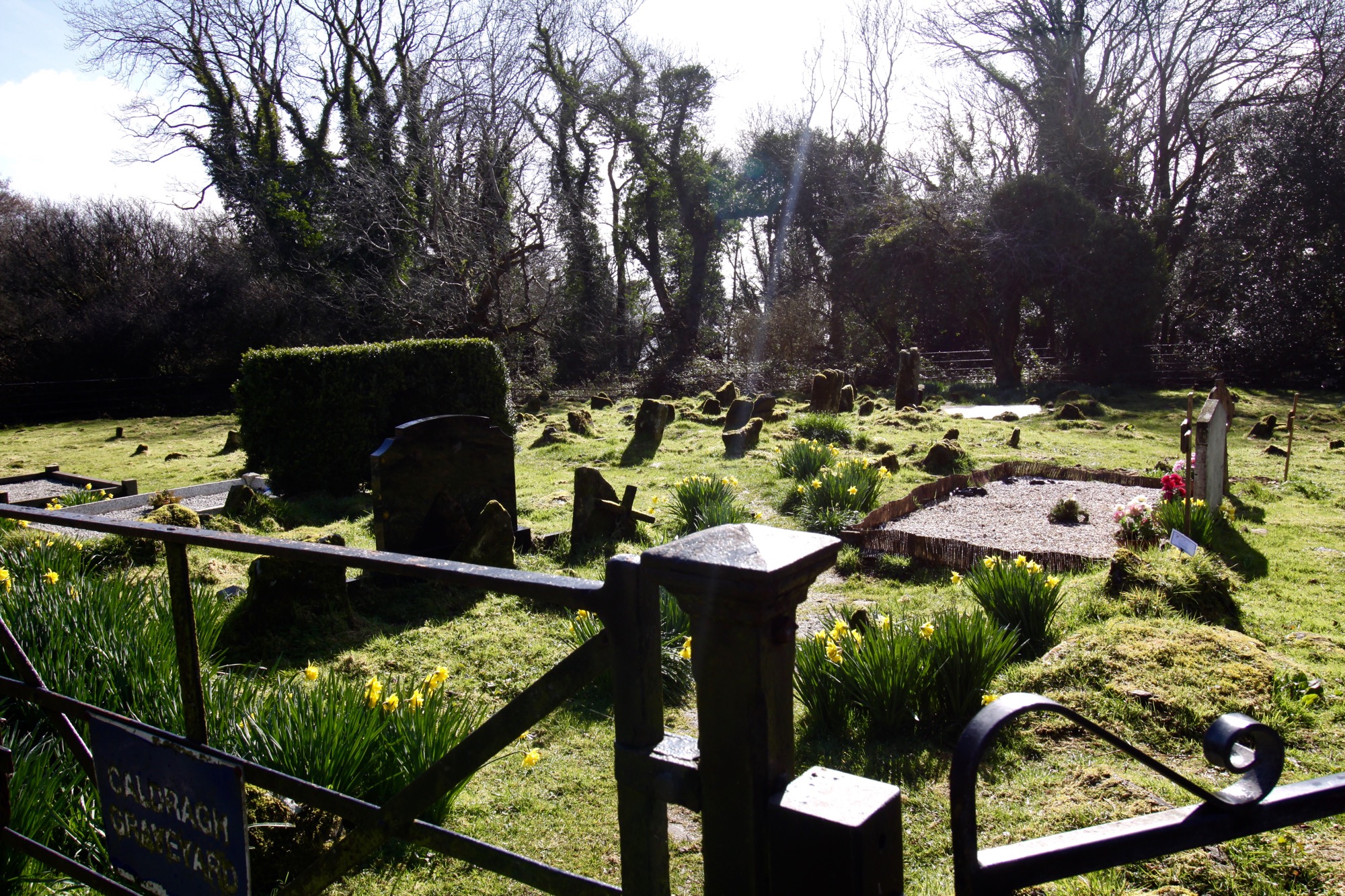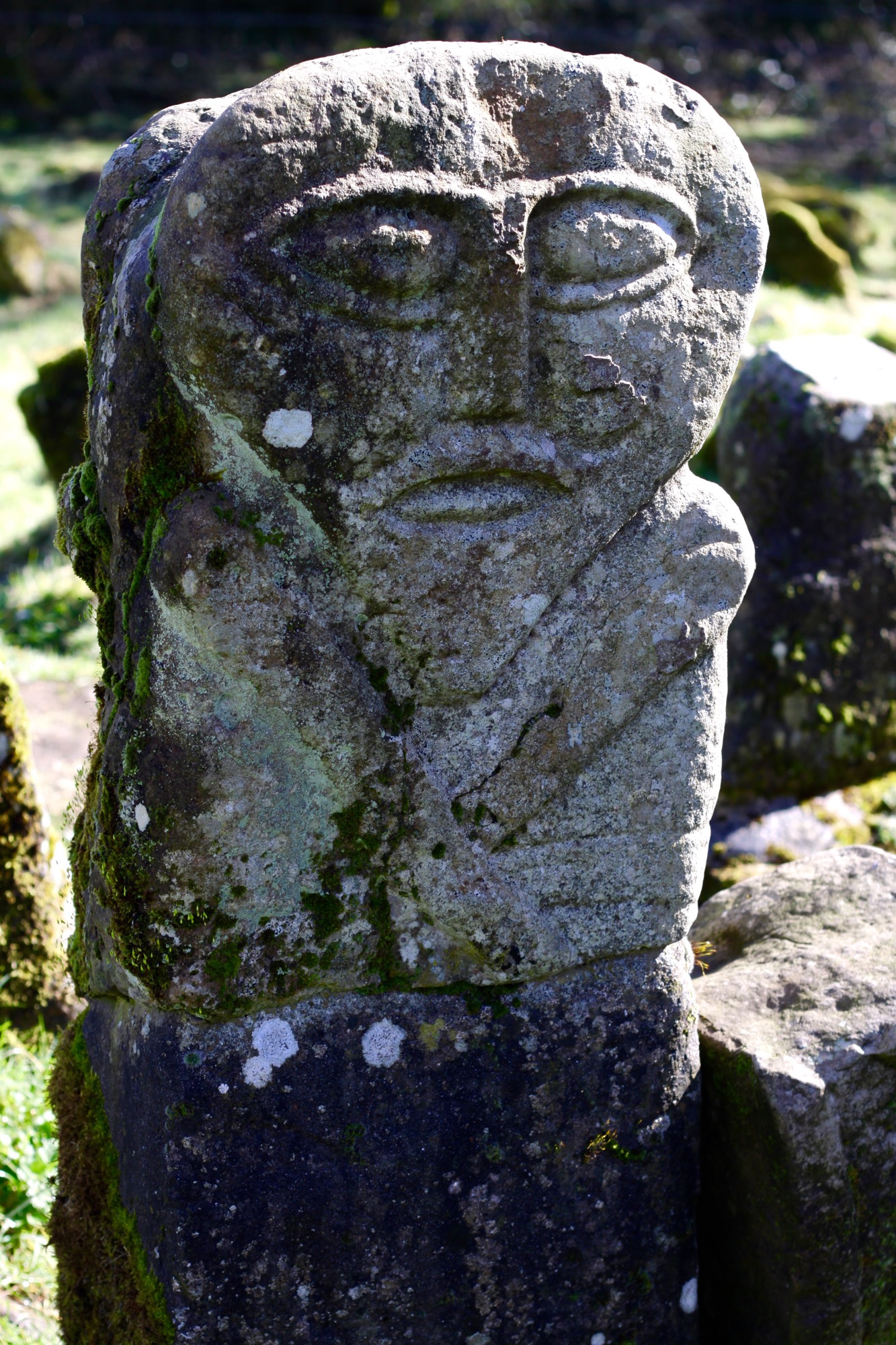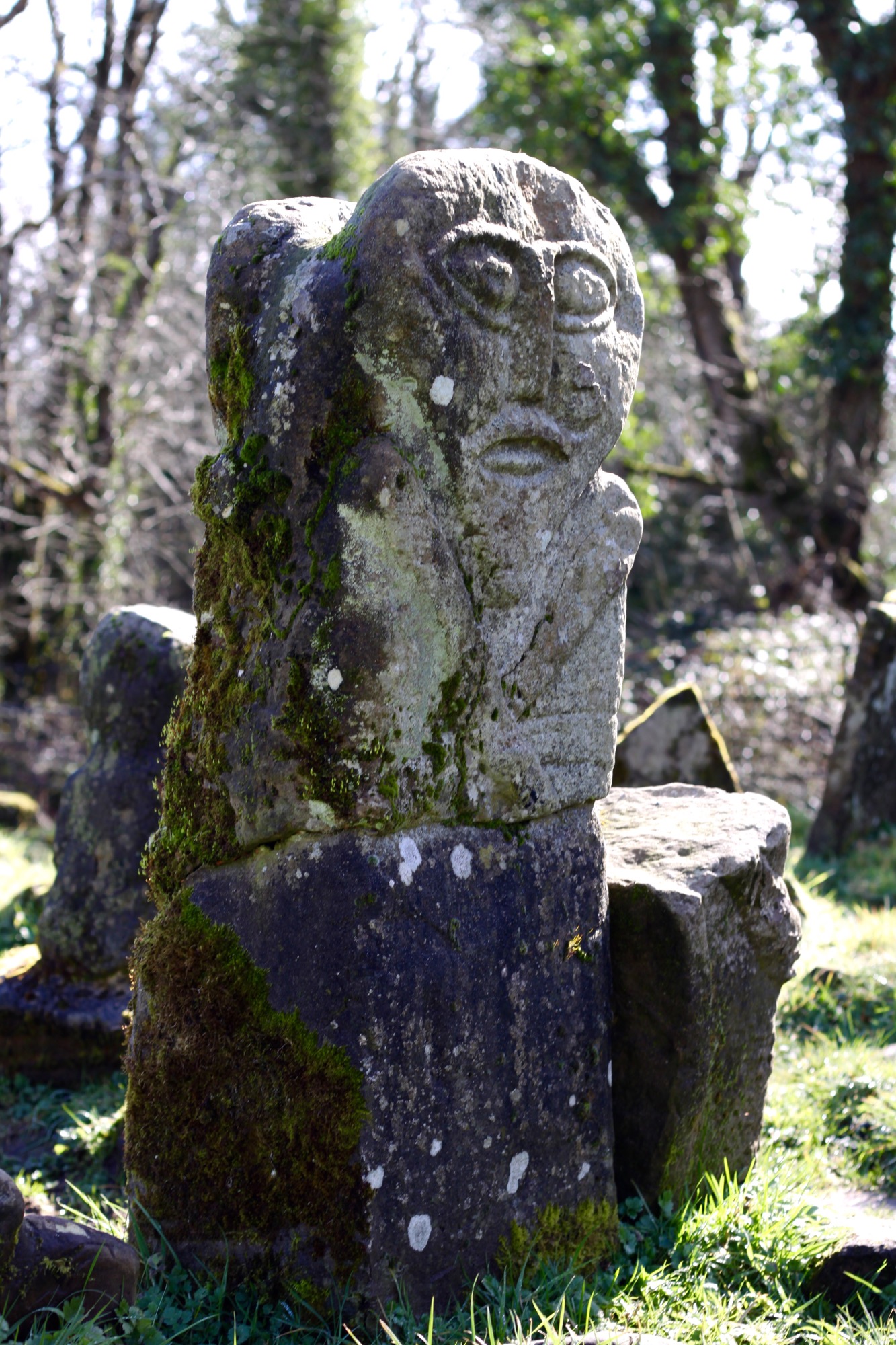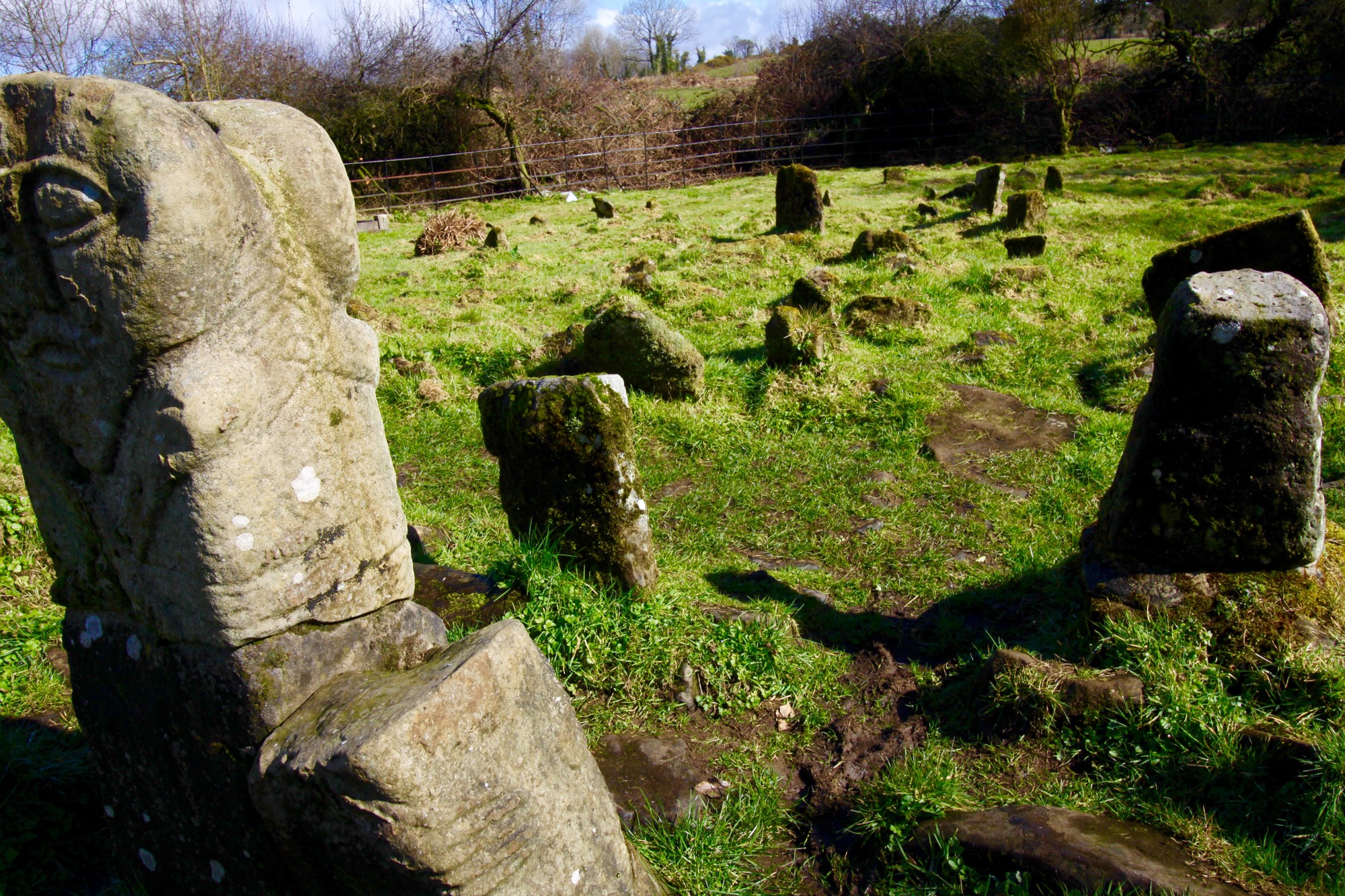 They found this guy on a nearby island about 10 years ago and I guess decided he needed a friend and brought him on over to the cemetary with the Janus statue.
It amazes me that this sort of history is just sitting and weathering in a field here and not in a museum or protected in some way! I guess when you have this much history around you start taking it for granted.
We drove on and came across a waterfall along the road- I made Kegan hike back to it haha he teased about how if he didn't come back that I should come find him…I told him I was going to use the insurance money to buy a castle. Lol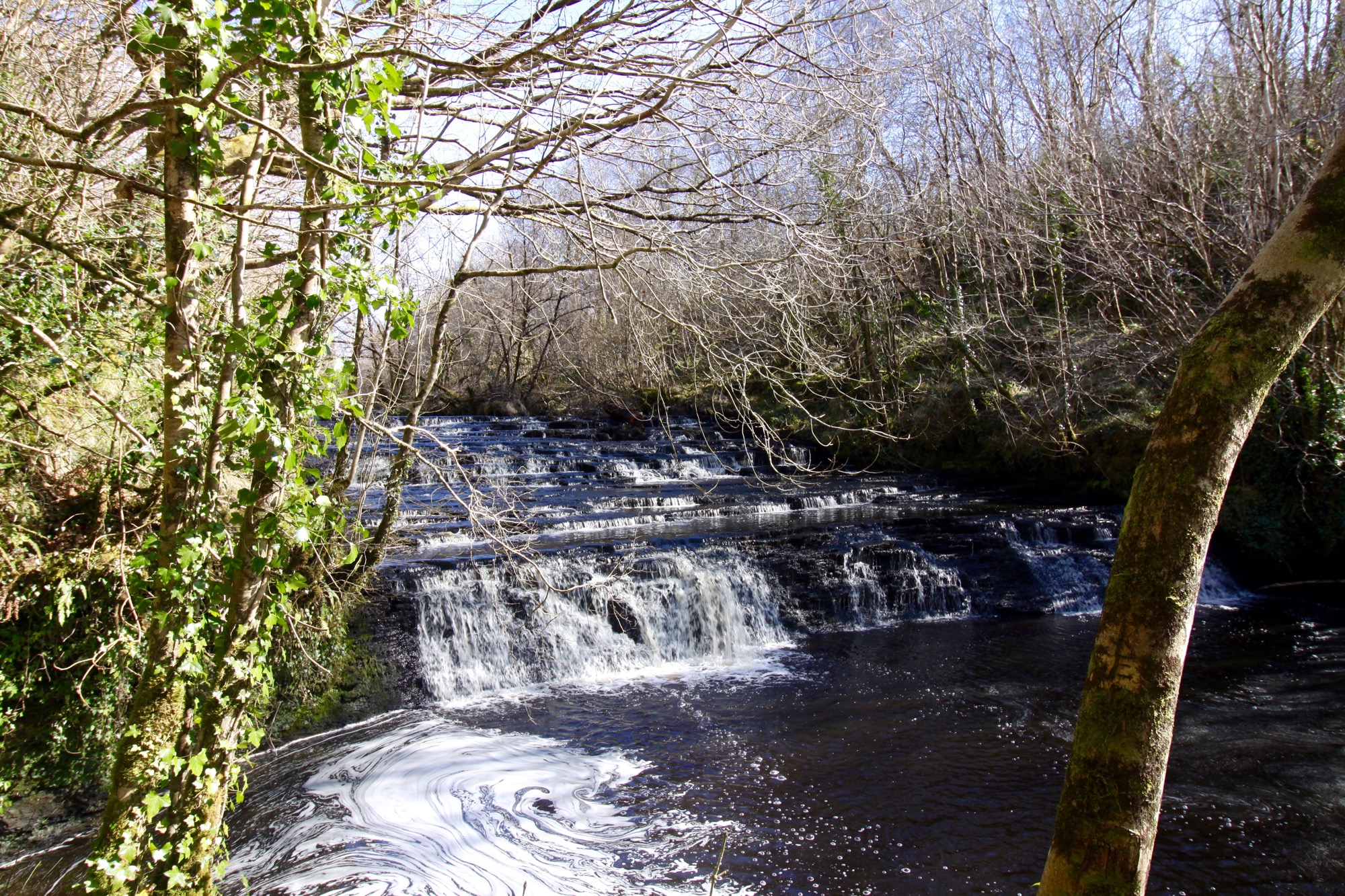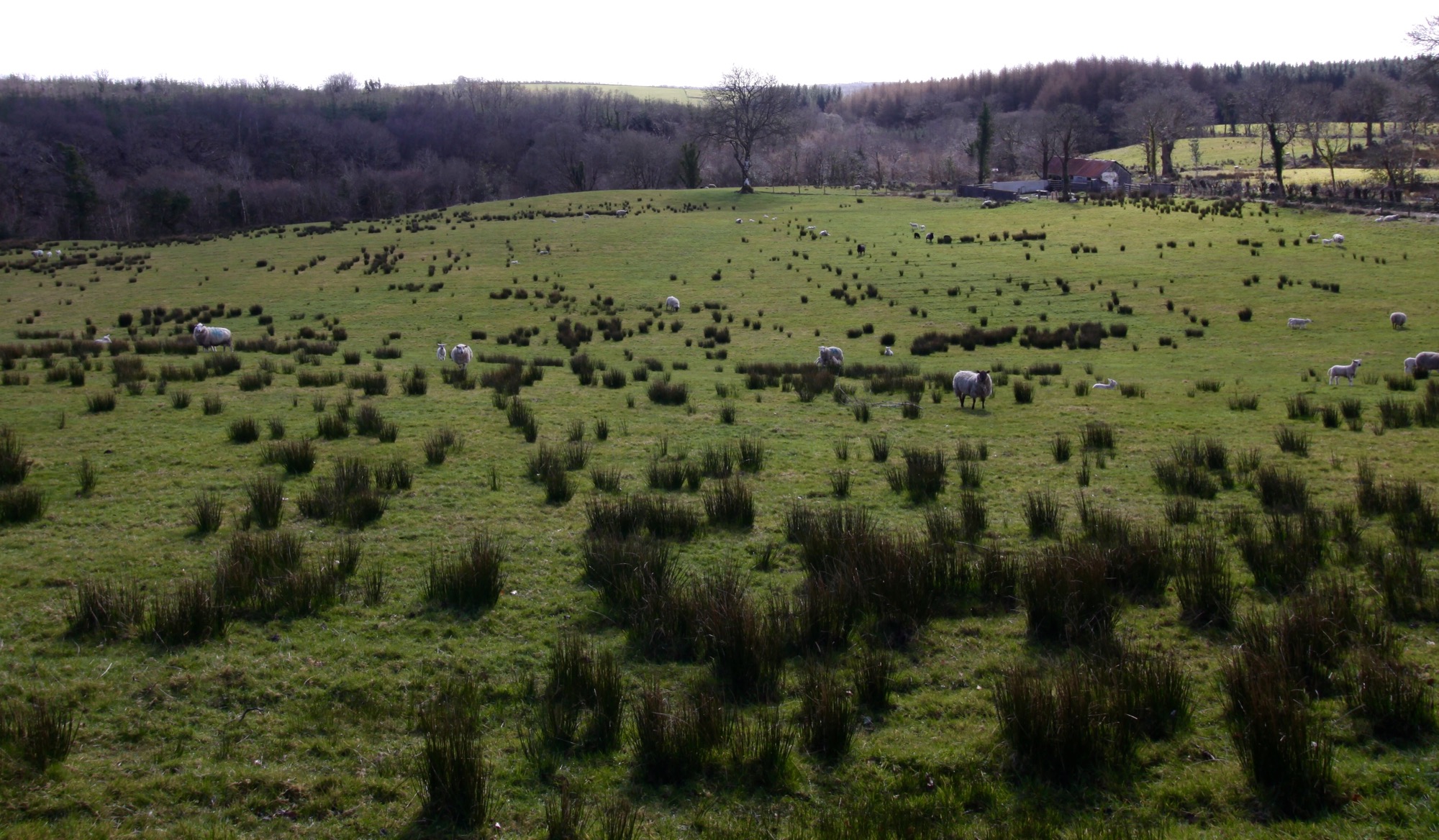 Saw a sign for another stone circle along the road so we stopped.
This one was excavated from a peat bog. As we were walking on the ground it felt very springy and fluffy almost.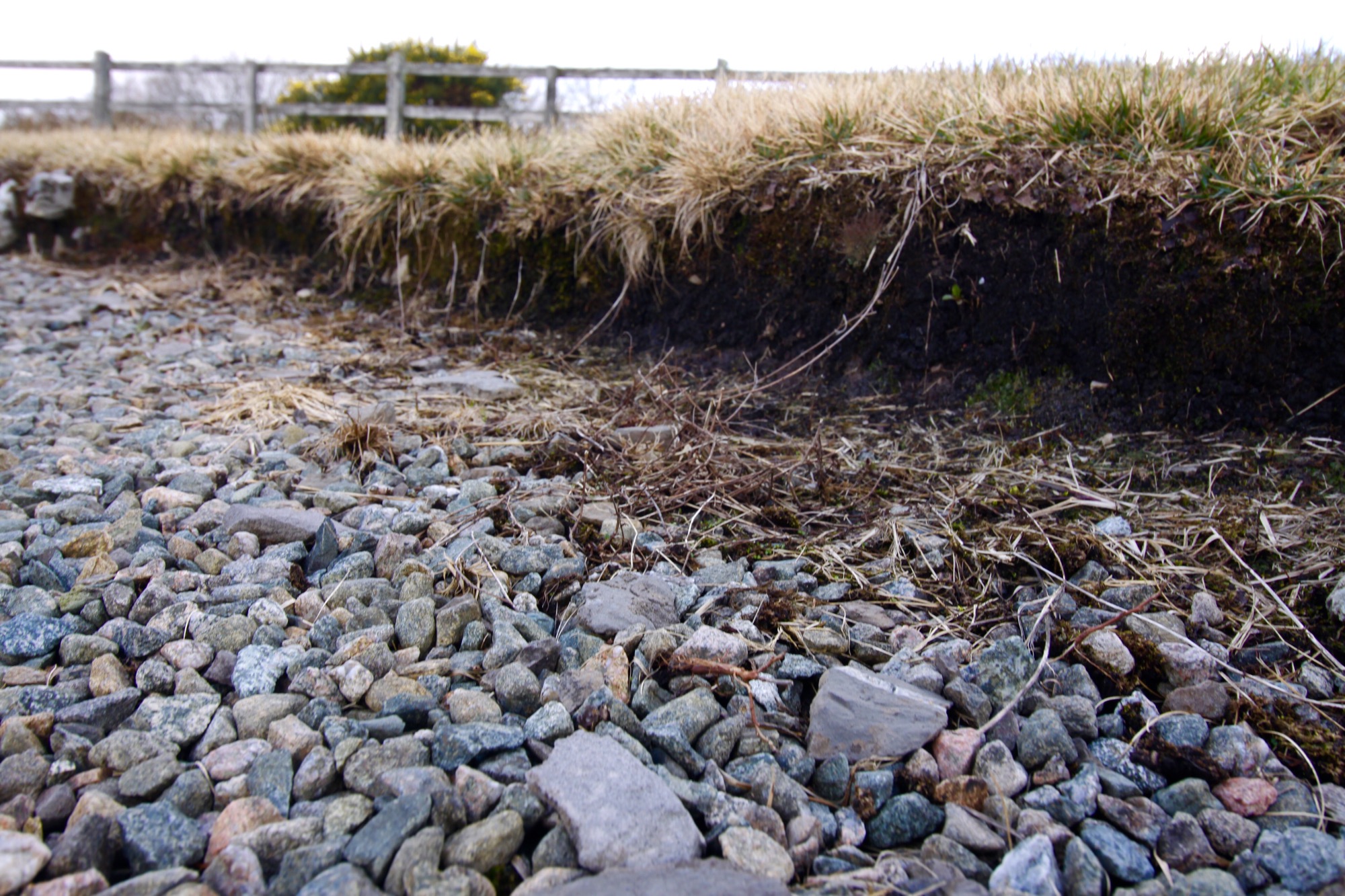 Norah was helping by adding rocks to the circle haha
We continued on down the road and came to the town of Strabane. Randomly we saw these Giant 12 ft metal statues on the side of the road.
We had time to kill in the afternoon before going to our rented room for the night so we added in a little mini side trip about 40km out of the way up to the northern most point in Ireland called Malin Head. Glad we did! Very cool-but freezing and windy- area 🙂
Note the trailers on the right side…maybe we can afford one of these "castles" haha
The tower was used to contact ships and then in World War 2 as a communication hub. They wrote "Eire" in rocks to let planes flying over know they were over Ireland- a neutral country in the conflict.
After leaving Malin Head we became locals and went to Tesco for some groceries. Tesco is like the Walmart Supercenter of Ireland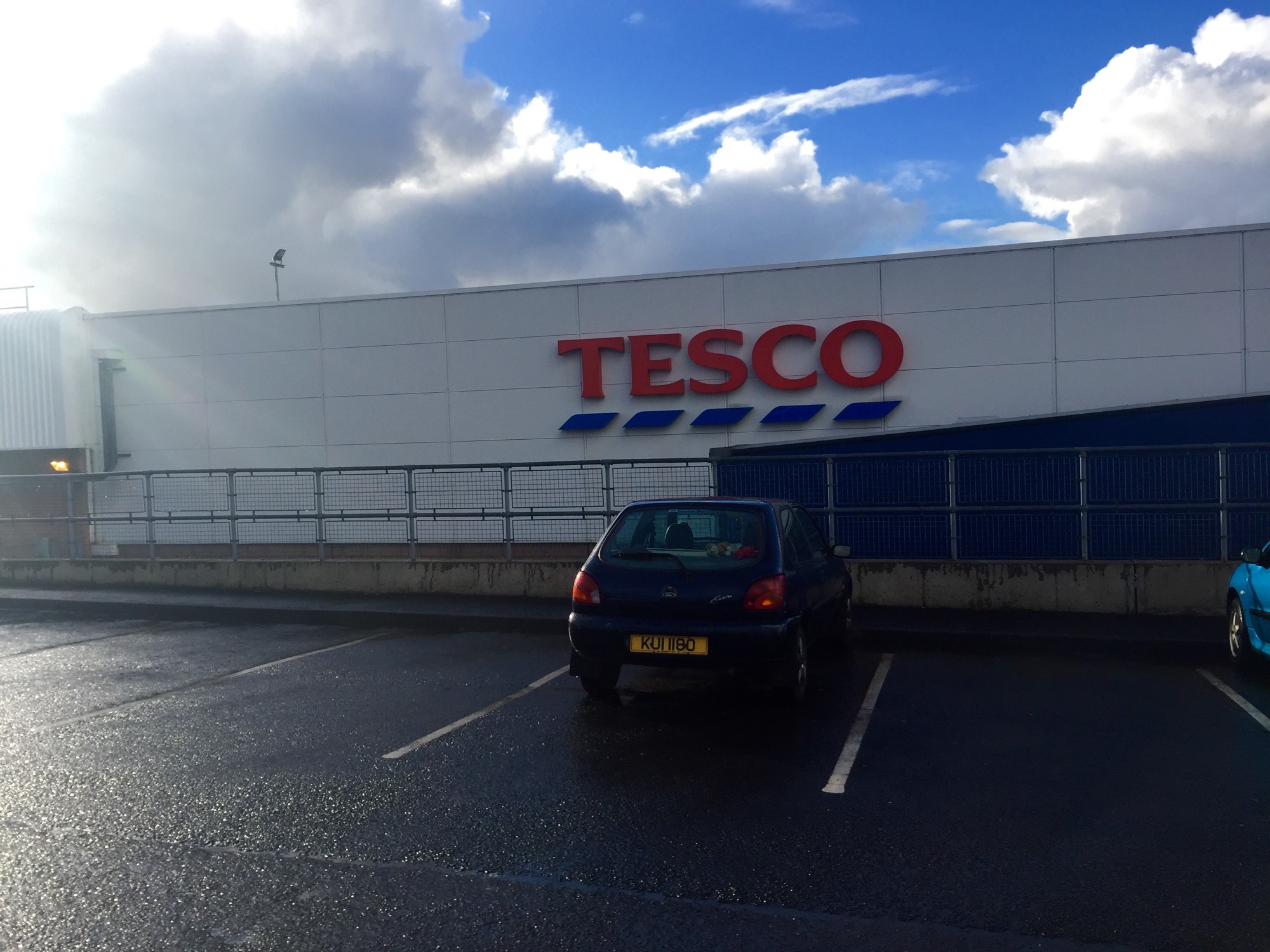 I did find a couple gems though… Like this:
I mean…and they say we're fat in America….
I did buy this at a gas station today. Malted hot chocolate? Yes please!
We are staying in the guest house garage apartment on a farm tonight…and the sheep are "lambing"…so I'll try to get some pictures of them in the morning before we head out. 🙂