As promised, we woke up and went to see the baby sheep this morning. Norah was excited. They were so cute. A couple were only a day old.
We had stayed above a really great couple's garage for the night and this snow covered mountain was our view. It was awesome
We tried to find this pyramid some guy built in the middle of the woods to be his grave because he was obsessed with Egyptian things…but we couldn't find it…so it was on up to the coast to th Carrick-A-Rede Rope Bridge because we apparently have a death wish. For years and years every summer, the fisherman of the area would string up a rope bridge to this small island so they could fish for the season. Nowadays the rope bridge is still there…but I'm not sure it's any safer. Lol this definitely wasn't an American tourist spot. Just a piece of rope separating you from the rocks 40 feet below!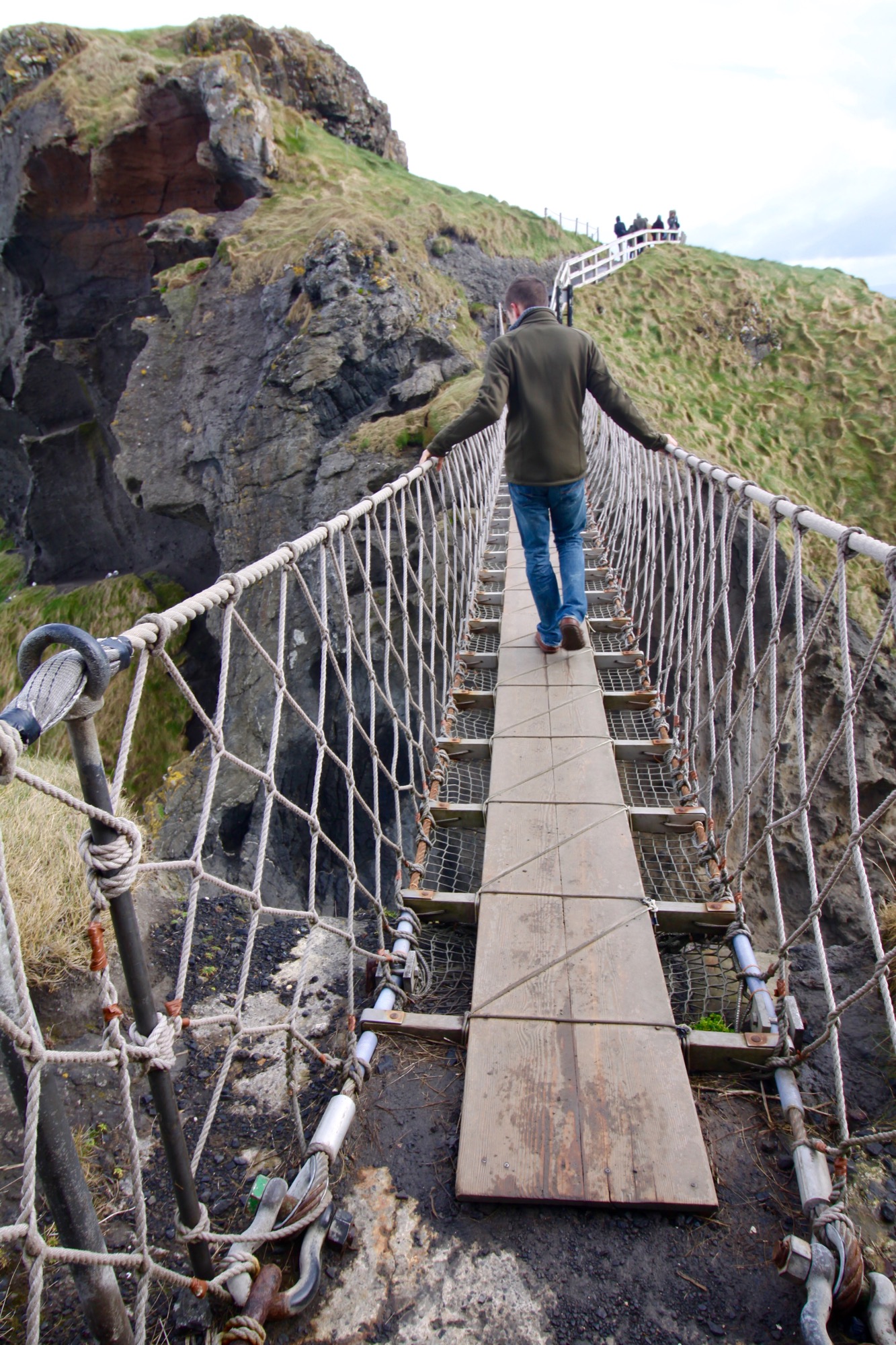 Next we drove over to Giant's Causeway- probably the most famous natural phenomenon in Ireland/Northern Ireland.
Columnar basalt with hexagonal jointing. Kegan was nerding out 🙂 (for once it wasn't me! Ha)
On the shuttle out to the point.
"Everyone knows that giants hate to get their feet wet, that's why they built a footpath to Scotland"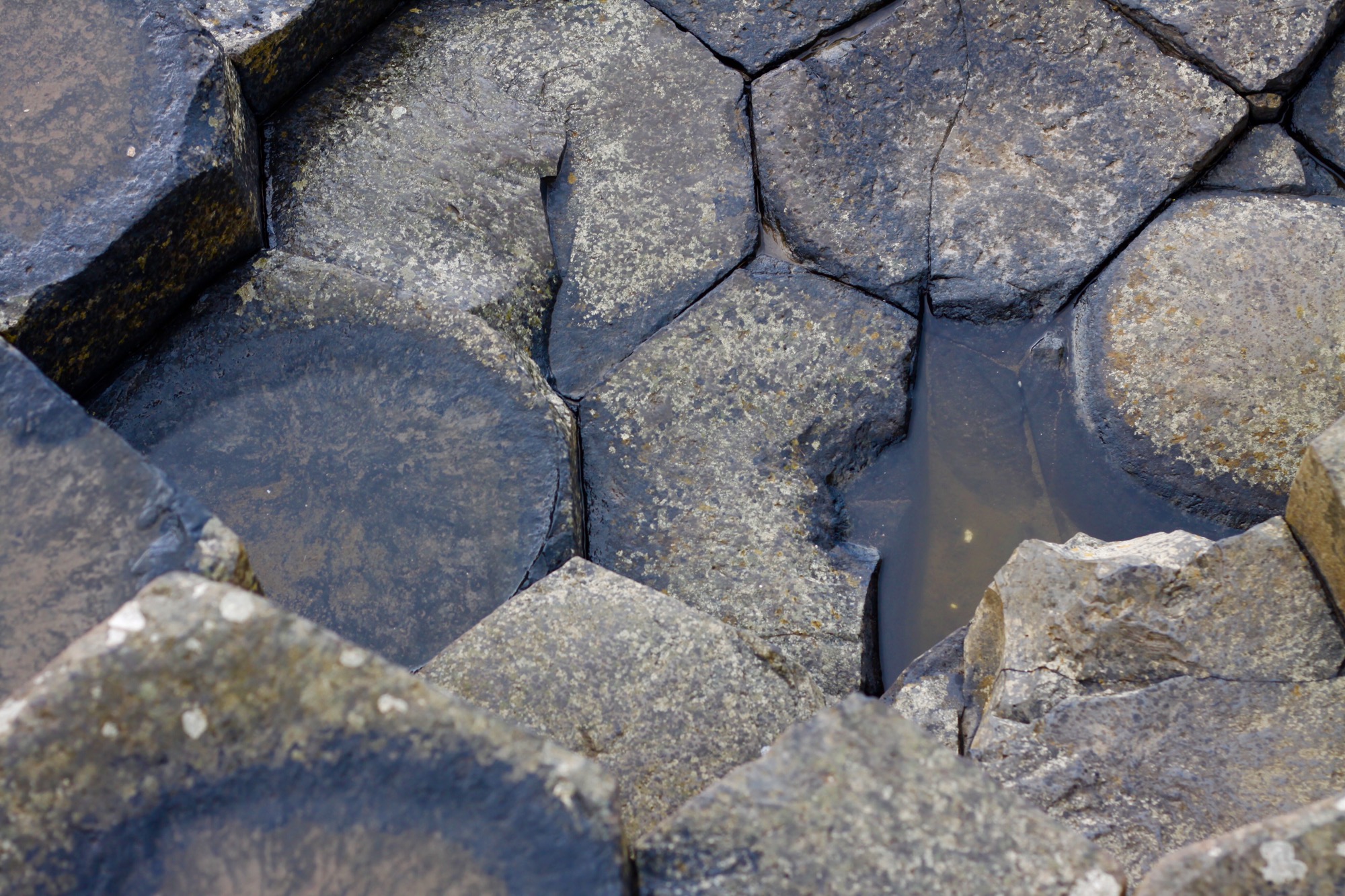 On our way to the car, we saw our first red telephone booth
The next stop was The Dark Hedges- a country road with 200 year old birch trees growing on each side. If you've ever seen Game of Thrones, it's where the filmed "the Kings road for a lot of scenes.
It was a very cool road
We were tired, wet and cold ….some of us more than others….
…so it was time to head to Belfast. (I'm going to die In the morning when she sees this lol)
We stopped to see one more round tower in Antrim along the way. I just love the round towers…
Belfast is famous for shipbuilding, including the Titanic… The dry docks are visible from any point of town.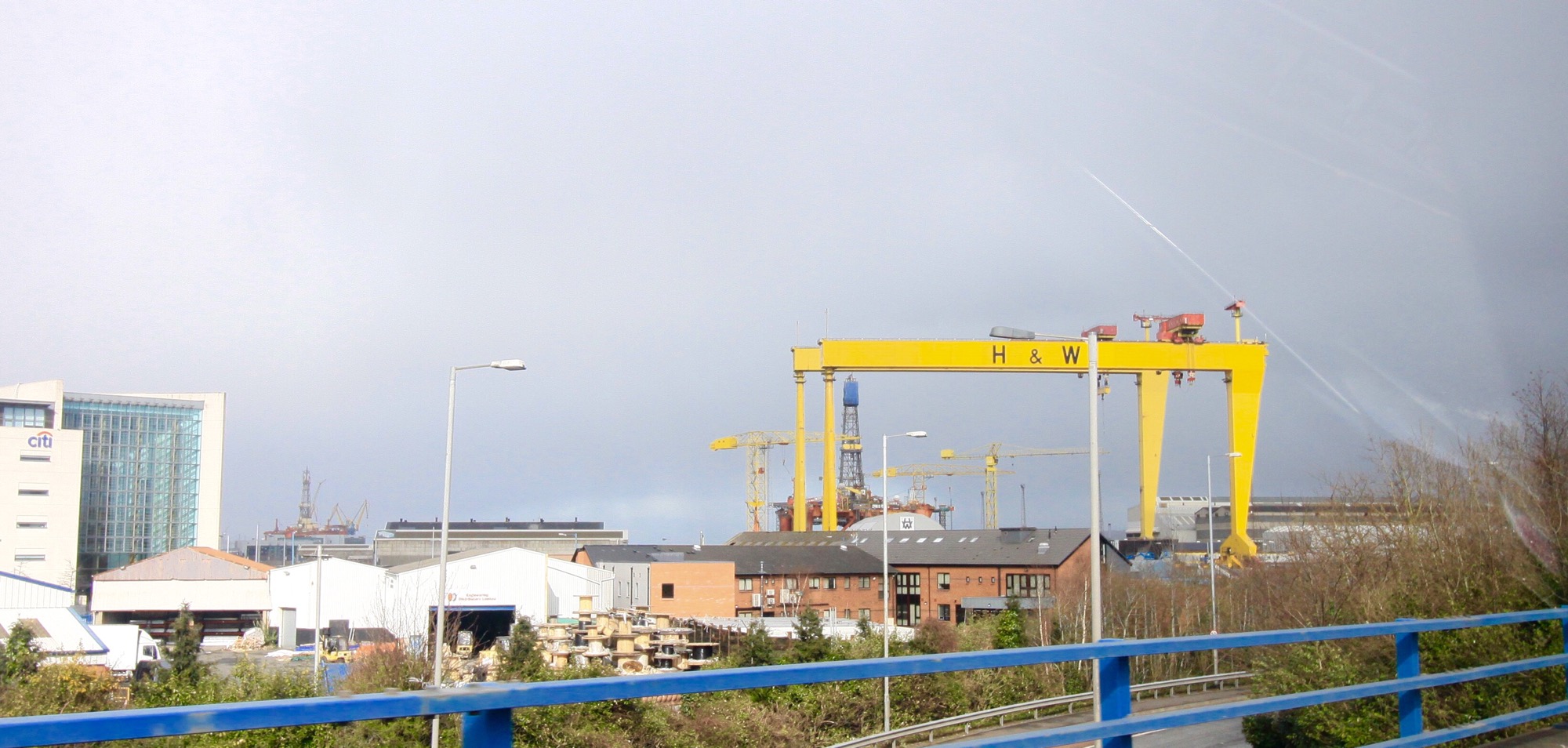 A very industrial city…with a long history of violence. The "troubles" are captured through murals and graffiti everywhere you go all over the city. Almost everything is either art or graffiti covered…
We had to print out boarding passes for our flight to Edinburgh tomorrow because we are flying RyanAir…a very low cost airline…but every little thing costs you including printing boarding passes at the airport- to the tune of $70 a person. So we asked our host for the evening, Valerie, who rented us her 3 bedroom townhome for the night- where we could go. She suggested the library, so off we went. The library looked exactly the same as a US library and they charged 1 pound for 15 minutes of Internet and 15 pence for each printed sheet of paper (so about the same as the U.S. Too)
We then headed downtown while Donna watched the girlie at the house, hoping to eat at a seafood restaurant we heard was great… But we got there and they were closed. Across the street was a place called City Picnic- so we thought "what the heck" and decided to go in there.
Little did we know, it was an "American Hamburger joint". It was the cutest thing! Haha
Their whole schtick is that they sell all American foods….so it was hilarious to see a wall of things like Nerds candy, Jif peanut butter, Trix cereal…
And they made cheeseburgers, fries and milkshakes. That's it. Lol
The food wasn't very good being objective… But I give them a definite A for effort and theme… and Declan- I believe the owner or manager- told me that if I didn't like it, that I was to remember that his name was Brian and that the restaurant was McDonalds when I wrote my review. Lol
We were boring for the evening, doing laundry… I must be making it a little rough on everyone because they are all sacked out before 10pm. 🙂
Tomorrow will likely not have much to report as most of our day will be traveling but we have a couple sites to see 🙂 good night!
Couple other photos from Belfast