Today was a pretty slow paced day compared to most of the vacations I plan. 🙂 I wanted to drive up to the highest point of Portugal in the Parque Serra da Estrela. The entire drive there for 2 hours or so had amazing views.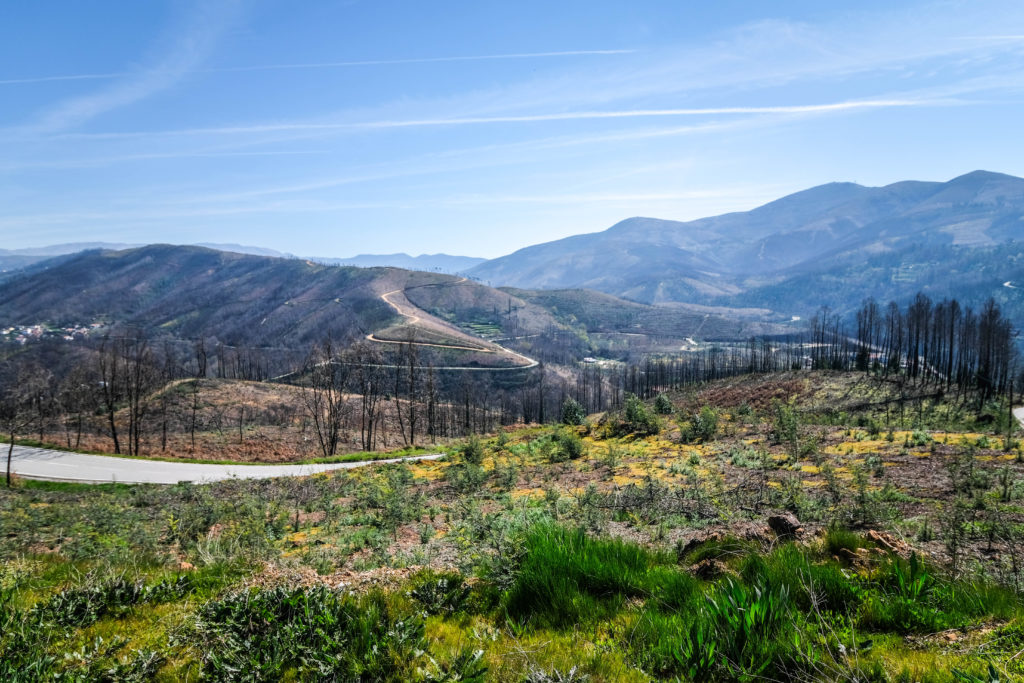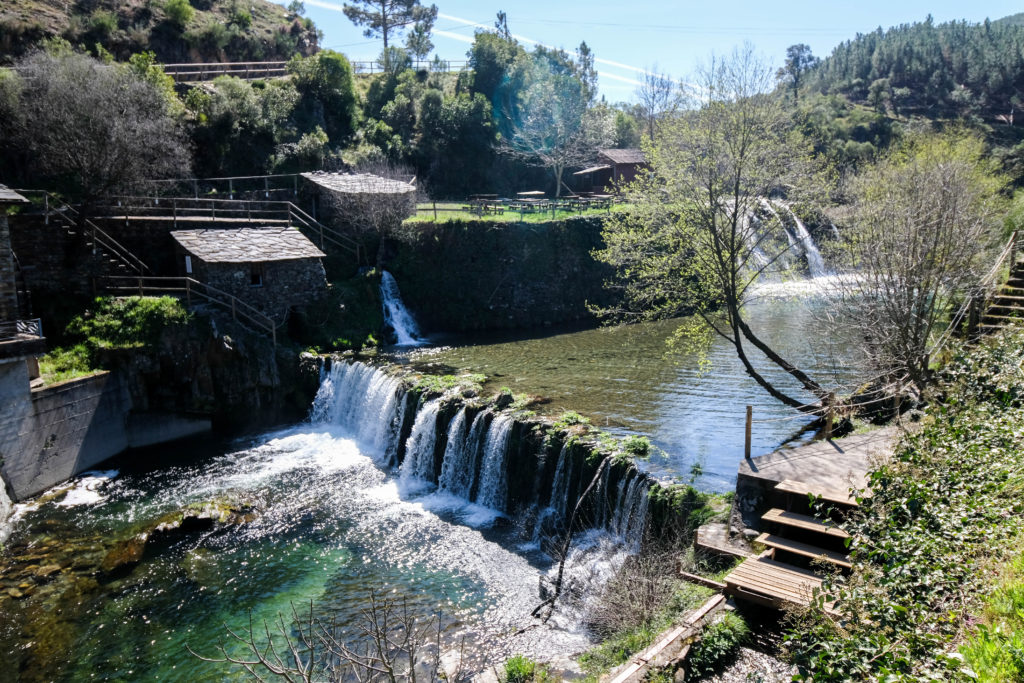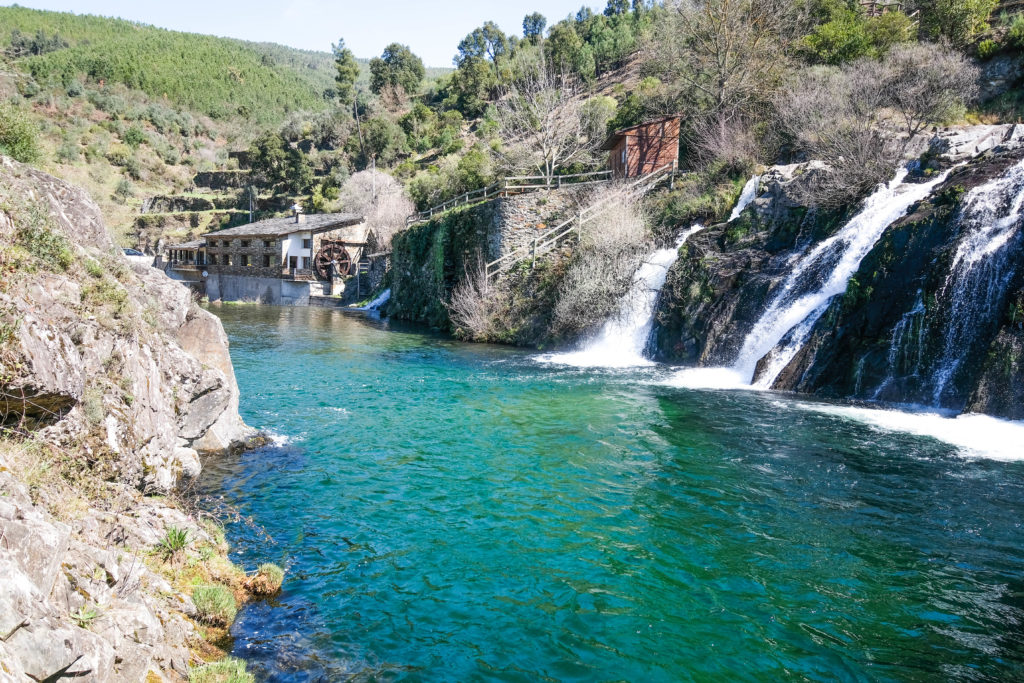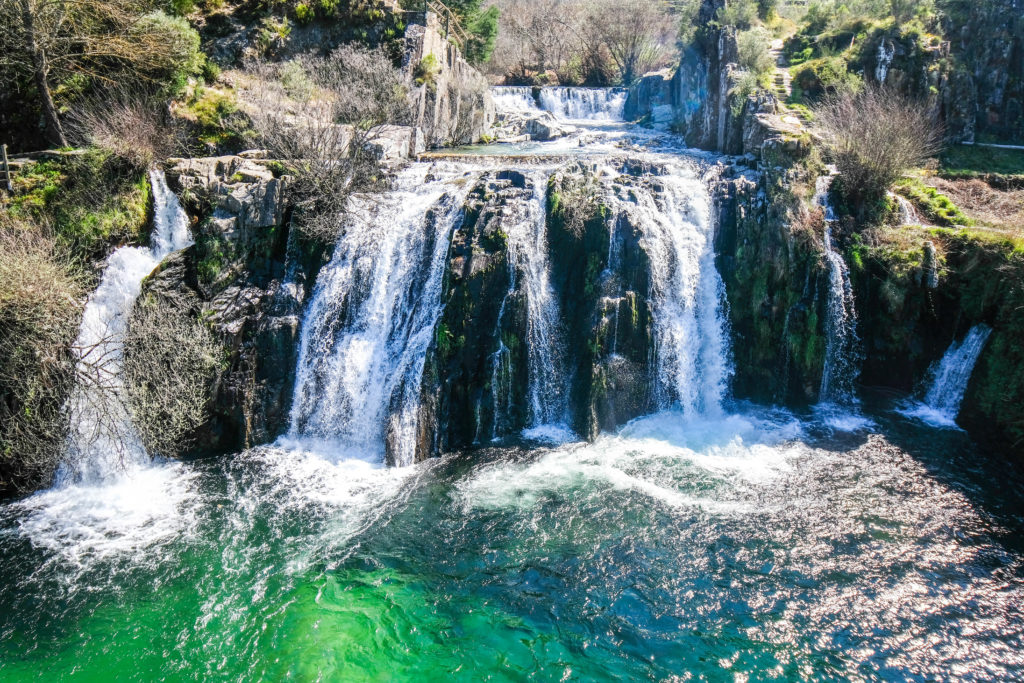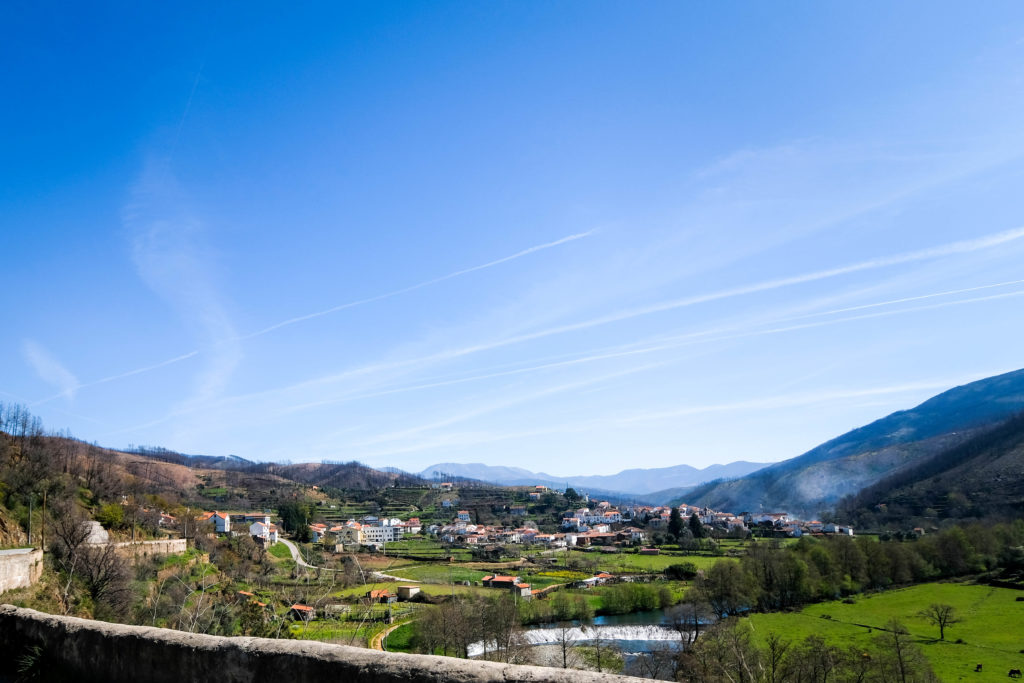 We stopped at this little store at the top of the park where the family made their own meats and cheeses. They asked if we wanted to taste everything… and really all I wanted was a bathroom! haha but the cured meats were delicious and the soft young cheese was stellar… so lunch was served! They were no newbies to tourists though, they even sold knives for the cheese and meat for 3.50. ha
we got to over 3000 ft… and there was snow all around. This is the area of the one ski resort in Portugal. We saw some people attempting to sled on what was left… but it was sort of a sad affair to watch. haha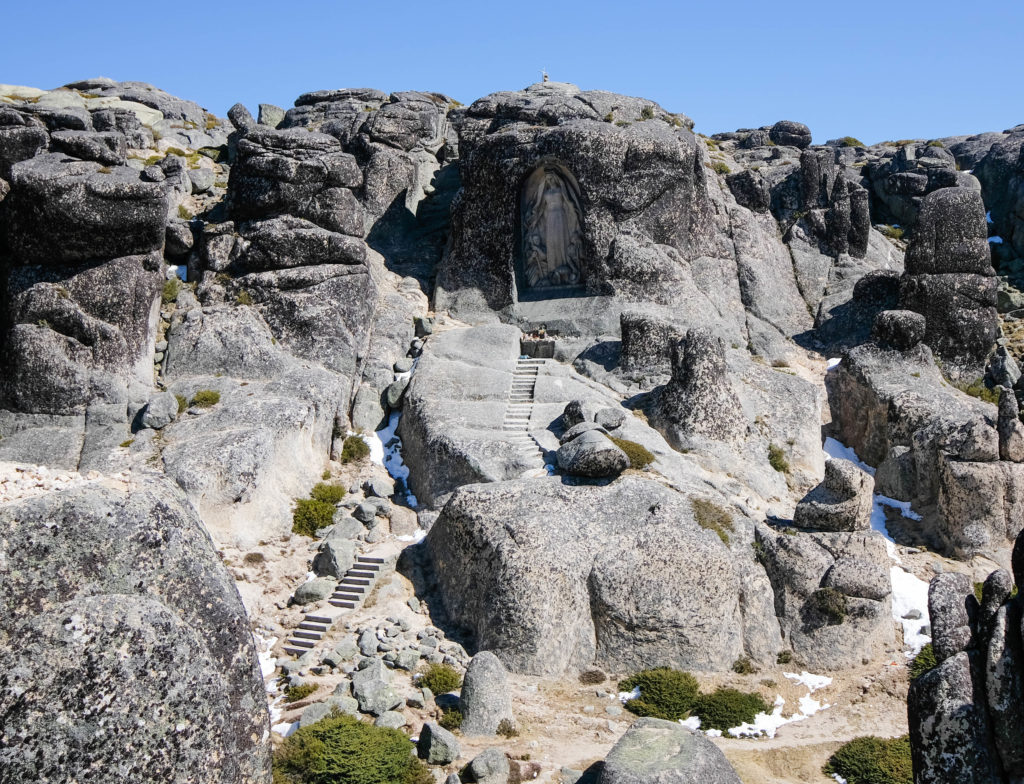 The drive to our hotel ended up taking quite a bit longer than I expected. The interstate was an automated toll only… not tollbooths, so we had to take the highway around which added 1.5 hours to our trip. In the end, we just jumped on the tollway anyway hoping we could pay online otherwise we might have still been driving 35 mph through every village in Portugal. Turns out the fine for tolls without a pass is 10x the toll… so we expect that was a pricey drive.. somewhere in the $150-200 range. ouch. I did buy a pass online and tied it to our license plate, but I never received the text I was supposed to get to activate it, so I'm going to attempt to call them and play the dumb tourist in the morning and see if I can avoid those toll penalties!
When we finally arrived at our hotel, it was sooo nice. It was called Montverde, a wine experience hotel. It was set at a vineyard and they make 23 different bottles of wine. Mostly fresh clean whites from the area. They poured us a glass of sparkling wine as a welcome refreshment and showed us around.
They had a spa and restaurant on site with this really cool art installation in the center.
Each of the leaves had a face if you look closely.
The view of the vineyard from the back of the main building.
They showed us our room and Norah got to ride the golf cart with the guy which was a highlight for her. ha There was a complimentary bottle of sparkling wine on ice in our room as well..and we were invited to a wine tasting in the main restaurant at 6:30pm and we made dinner reservations for 7:30, which is actually the earliest you can usually eat anywhere for dinner in Spain or Portugal. I don't know how people eat dinner at 10pm and go right to bed every day… but obviously it works for them.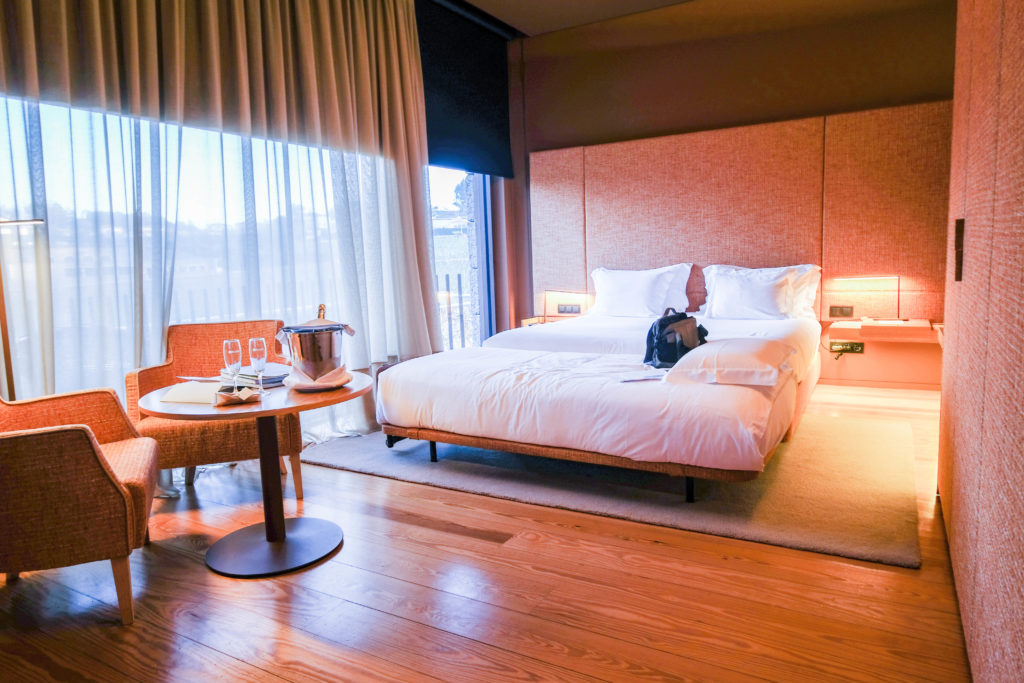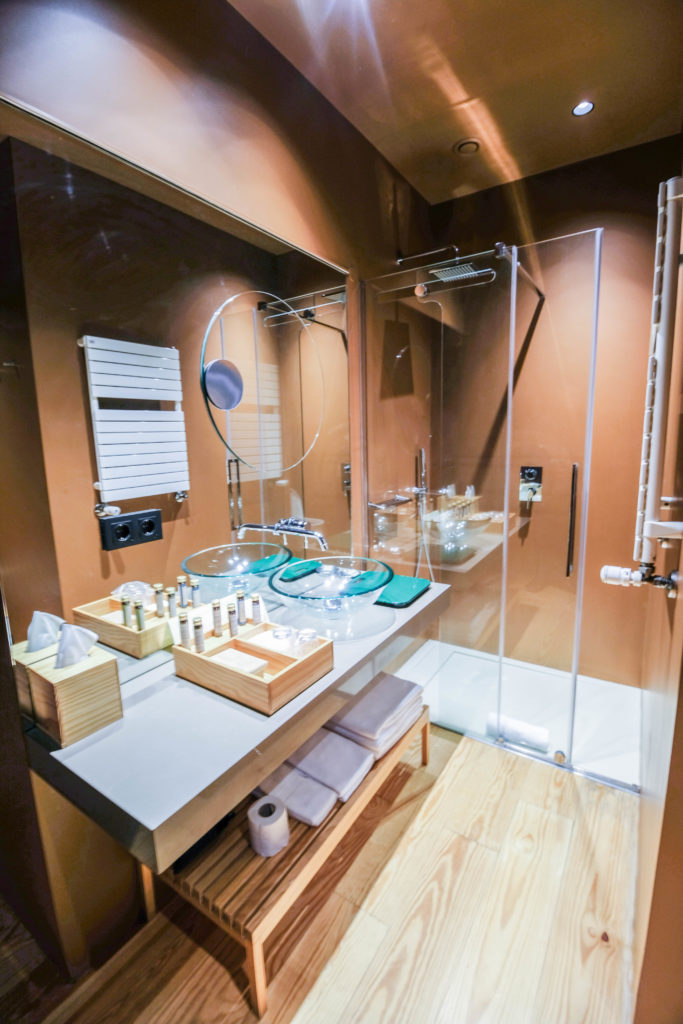 We headed back up through the vineyard to the restaurant and attended the wine tasting, where I actually had the first rosé wine I've ever liked. It was good.
We sat outside on the patio for a while until reservation time. We got a chestnut soup compliments of the chef.
Kegan and I shared a seared Tuna starter
and a stuffed portabello mushroom with creamed asparagus.
My main for "crispy octopus" which ended up tasting like high end fish sticks. haha
Kegan had the lamb shank which he said was very good.
We shared a little passionfruit ice cream and caramel cake dessert. Just a couple bites a piece, but was perfect.
Norah wanted to order off the adult menu because she saw they had something called a Romeo and Juliet… and she saw a kid version of that play at school… so for some reason she was very excited about it.
Turns out, she didn't even like it. haha She thought the inside would be ice cream and it was just a warm cheese. haha poor thing. We tried it, we didn't love it either.
We went back to our room for the night, headed to the city of Porto in the morning for the next two days.