We left Dublin bright and early after some coffee and Irish breakfast. Like our staples would be bacon, sausage, biscuits, scrambled eggs, irish staples are black and white pudding (basically some sort of sausage/oat/spice mixture pressed together- it was amazing!) poached eggs, rashers-which are kind of like a cross between bacon and ham, and croissants. We headed south out of Dublin towards the town of Kilkenny.
On our way, we passed the Rock of Dunamase-an early castle now just ruins on a hill. I found an audio tour for my phone, so we walked around. It was easy to tell why the site would have been chosen back around the year 800. This rock shoots straight up out of the lowlands with the majority of the sides being unscalable.
If you've never seen the History Channel show "Vikings" – go watch it now! If you have then you know how the Vikings terrorized England and Ireland for a couple hundred years around this time. Also, if you watch Vikings, you'll love this fact: one of the earliest artifacts they've found at the site was a gold coin- with the inscription of King Egbert of Wessex.
Wessex was a kingdom on the south east shore of England…King Egbert was its King from about 800-840. So the theory of how that coin ended up all the way at the top of a rock in the middle of Ireland is that it was dropped by a Viking during a raid and battle at Dunamase given that Vikings raided the area and they were establishing farmlands in Wessex under authorization of Egbert.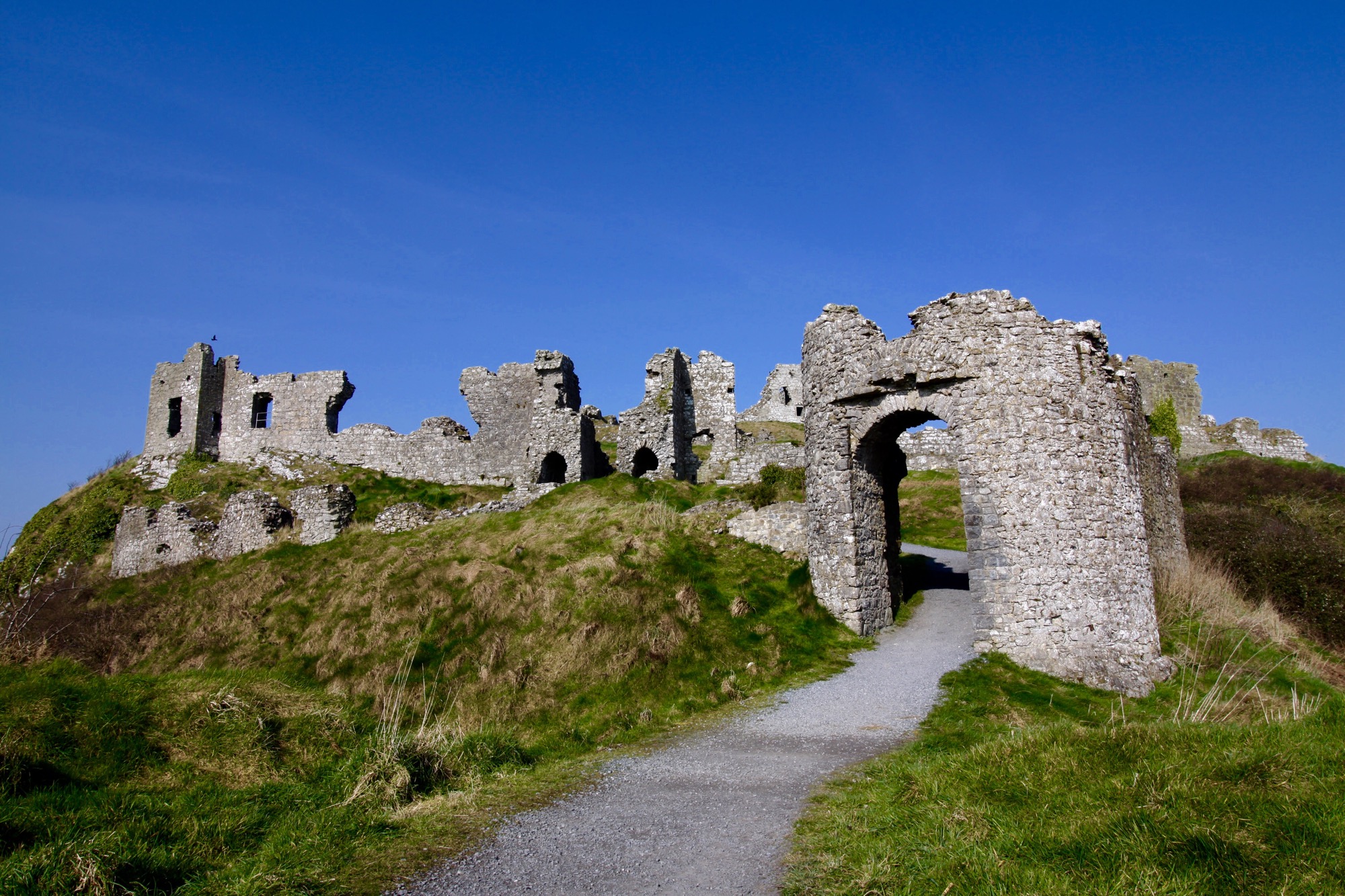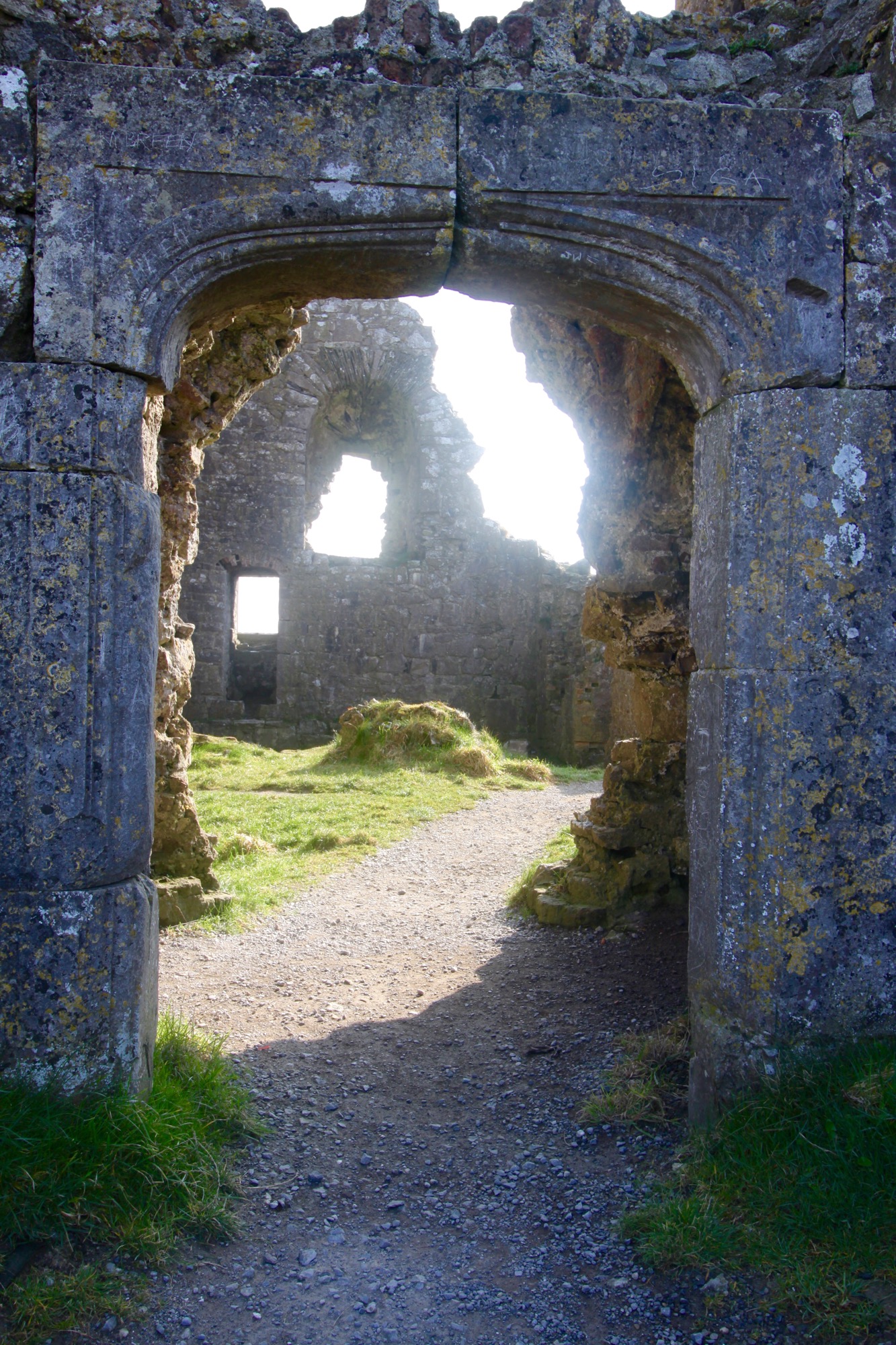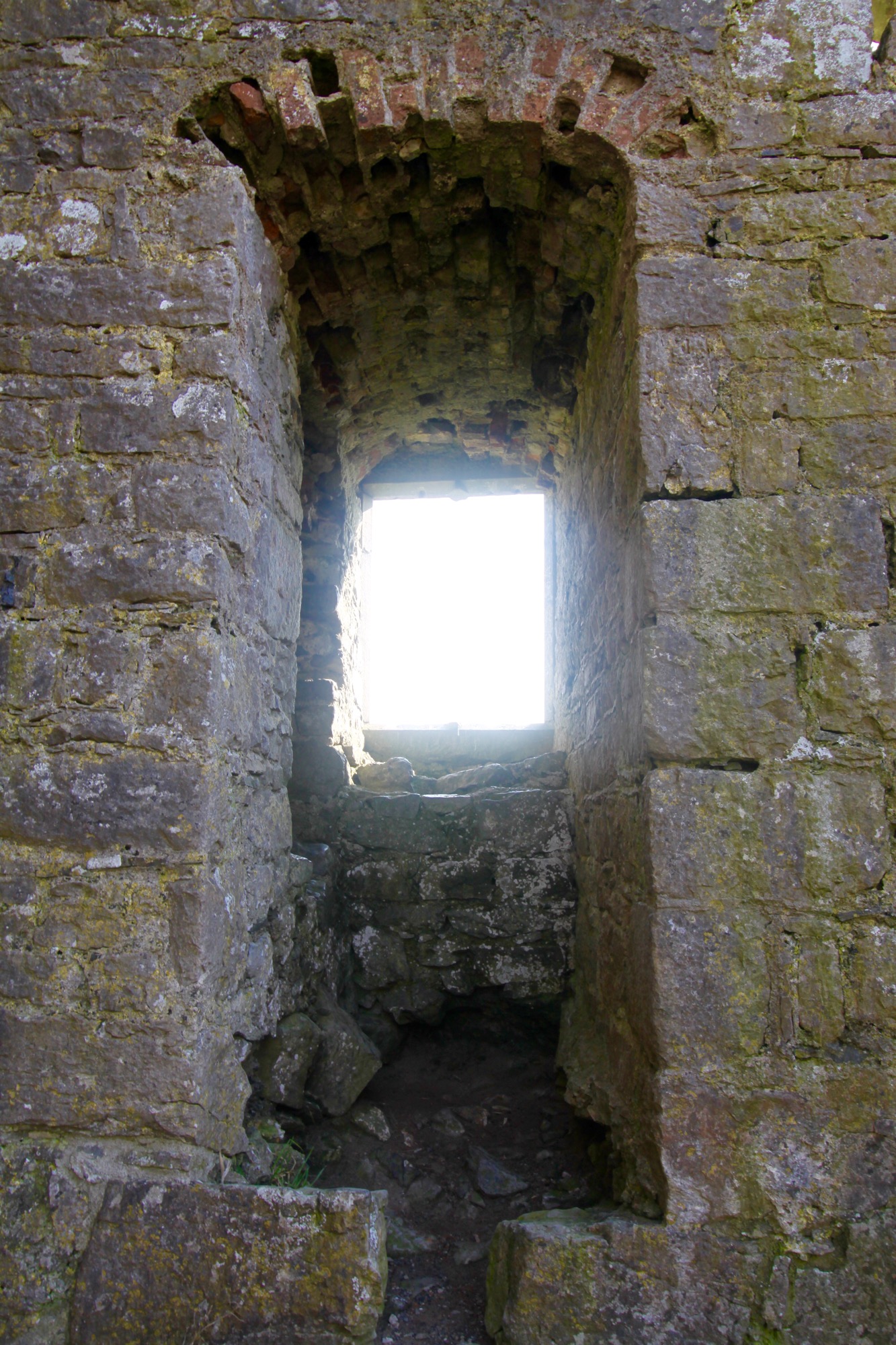 Next we drove through Kilkenny and stopped a grocery store to get some meats/cheeses/bread and some milk for the tiny tyrant. This way we could picnic a couple lunches this week on our way through the countryside.
After that we stopped to see the Rock of Cashel- another castle. This one in much better shape but still a ruin. St Patrick baptized the King of Munster here at this castle so it's also called St Patrick's rock.
Even though most of these ruins are from around 1100-1200AD, there was definitely other structures here for hundreds of years before.
The large cathedral and the round tower are very clearly products of the Viking and Norman invasions. They would use these to spot an attack coming miles away and to hide their valuable items during an attack. The first window is 12 feet high. The monks would climb a ladder to the entrance then pull the ladder up behind him.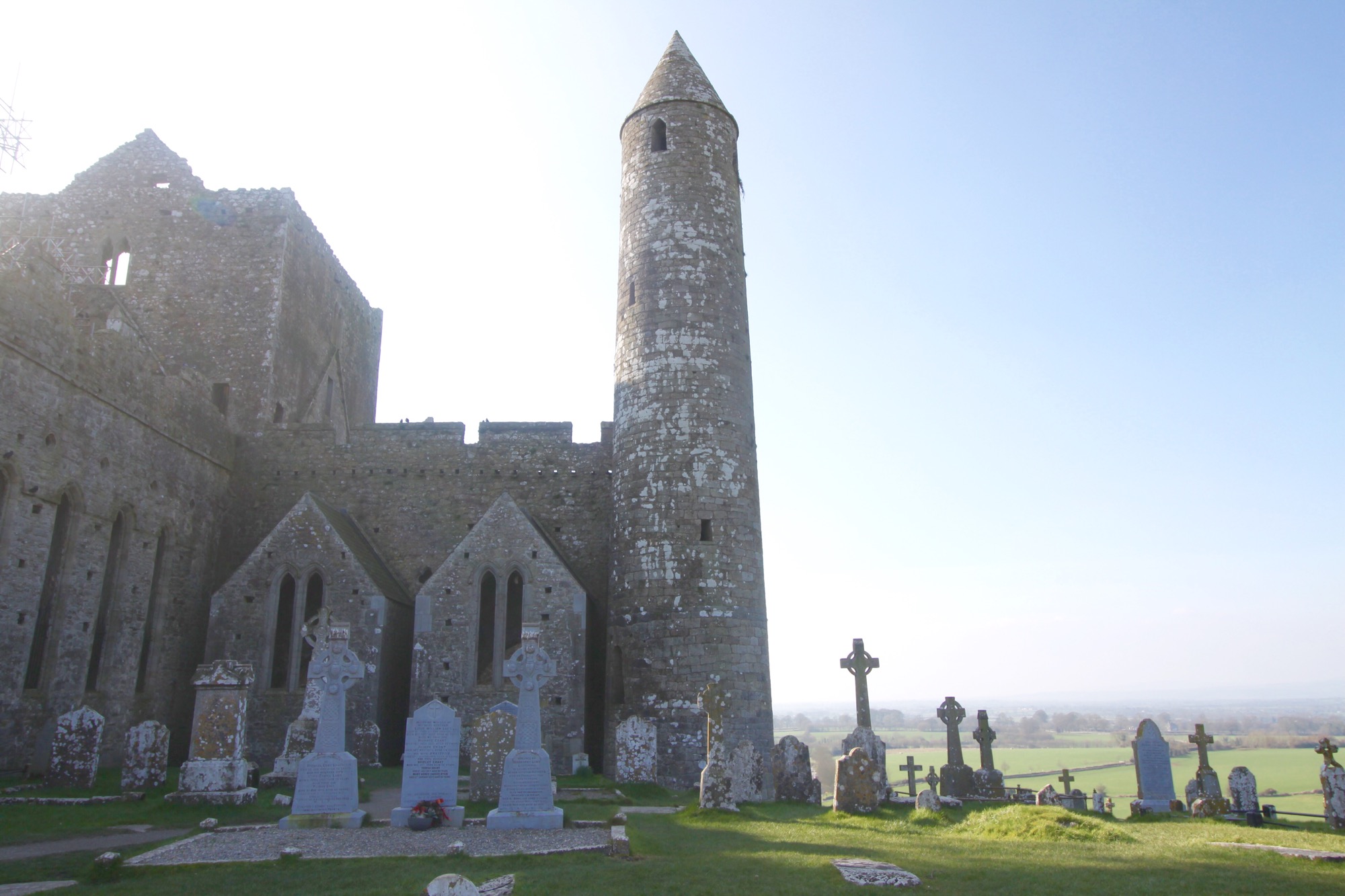 We continued towards Cork via the curviest single lane road you can imagine through a little town called Cappoquin that had some cool bridges.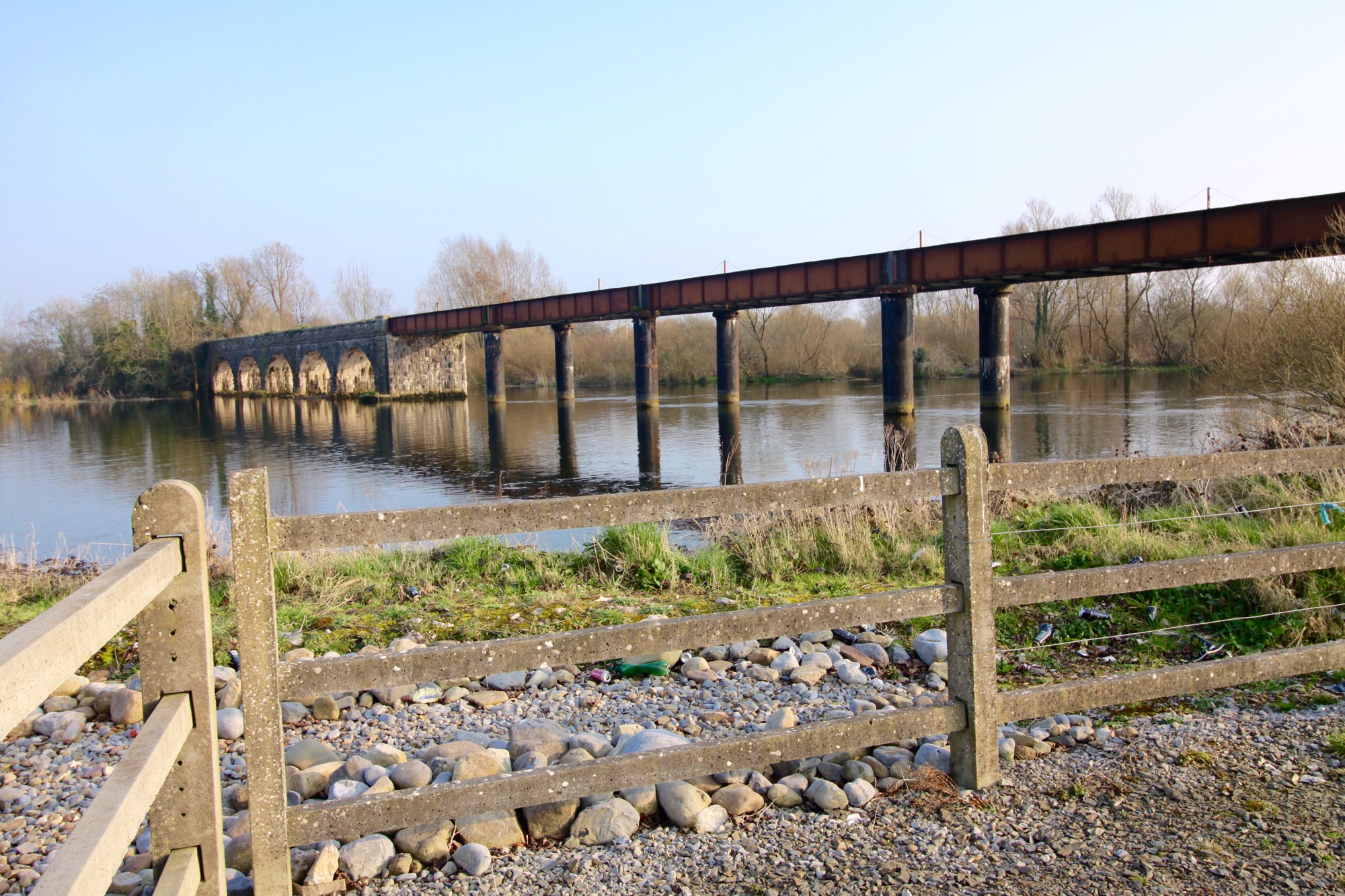 Finally- we arrived in Cork. Wow. This city is amazing- but the streets were not meant for cars! Everything seemed single lane wide and people didn't get over! 🙂 it was stressful. Lol and I didn't get many good pictures because of the driving…maybe tomorrow I will 😉
We did seek out St Finne Barre cathedral to drive by since the sun hasn't set yet.
Had some fish and chips and a pint of Beamish, a Guinness-esque dark ale, in the hotel restaurant tonight. Did not disappoint. Also we discovered "Brown Sauce" tonight which is basically an amazing mixture of Worchestershire sauce and Heinz 57.