Today started by getting ready and putting on our Christmas Eve best to head down 1/2 a floor to the Teddy Bear Tea. The Roosevelt Hotel has been hosting this event for 30 years with appearances by Santa and Mrs. Claus, Rudolph and others. It was a super cute kid show… and the food was pretty good, as well as the waiter who kept our mimosas filled at all times. And I needed those mimosas. My only complaint was that they literally sat us at a table where the speaker for the whole ballroom was blasting 3 feet from my chair. It was terrible. I took one for the team and sat in the "direct" line of fire…and I couldn't hardly hear anything Kegan said the entire time because they were blasting out a Christmas songs most of the event. It definitely felt like the worst seat in the house and if I booked it again, I'd be one of those people requesting a specific table- AWAY from the speaker. Ha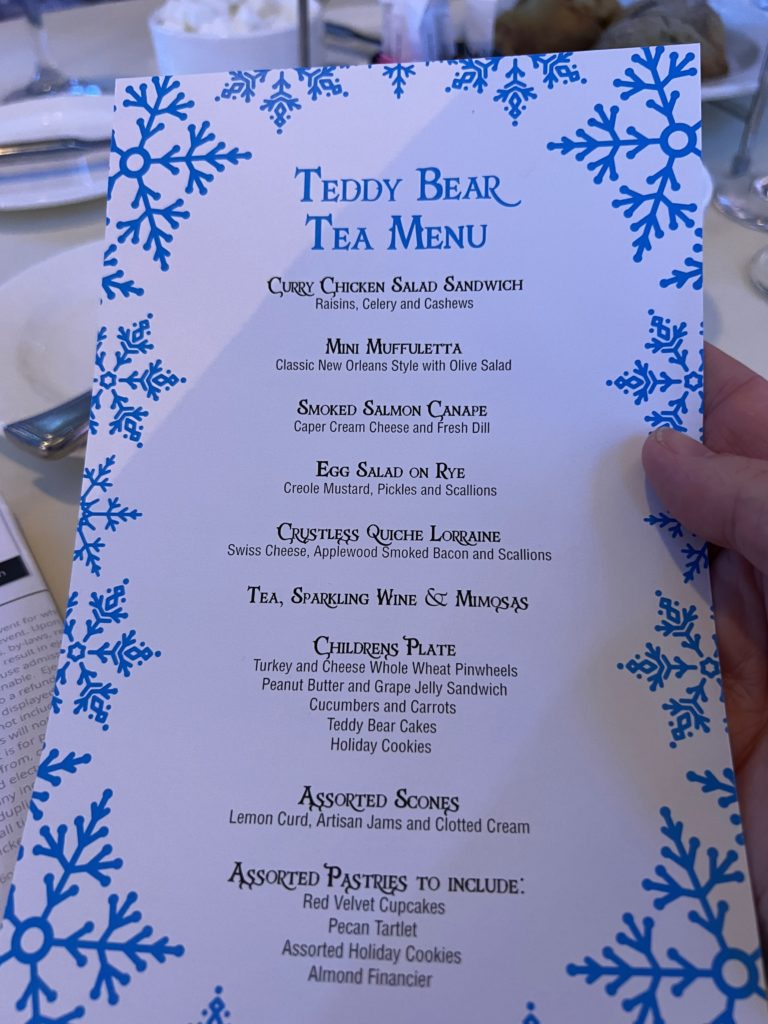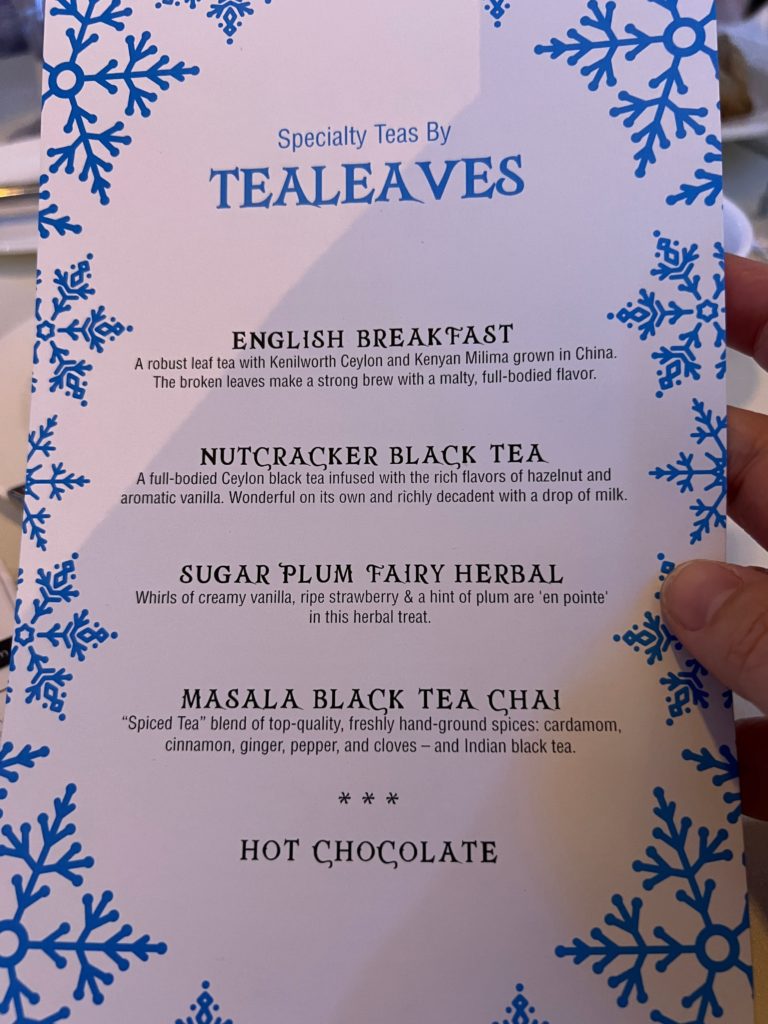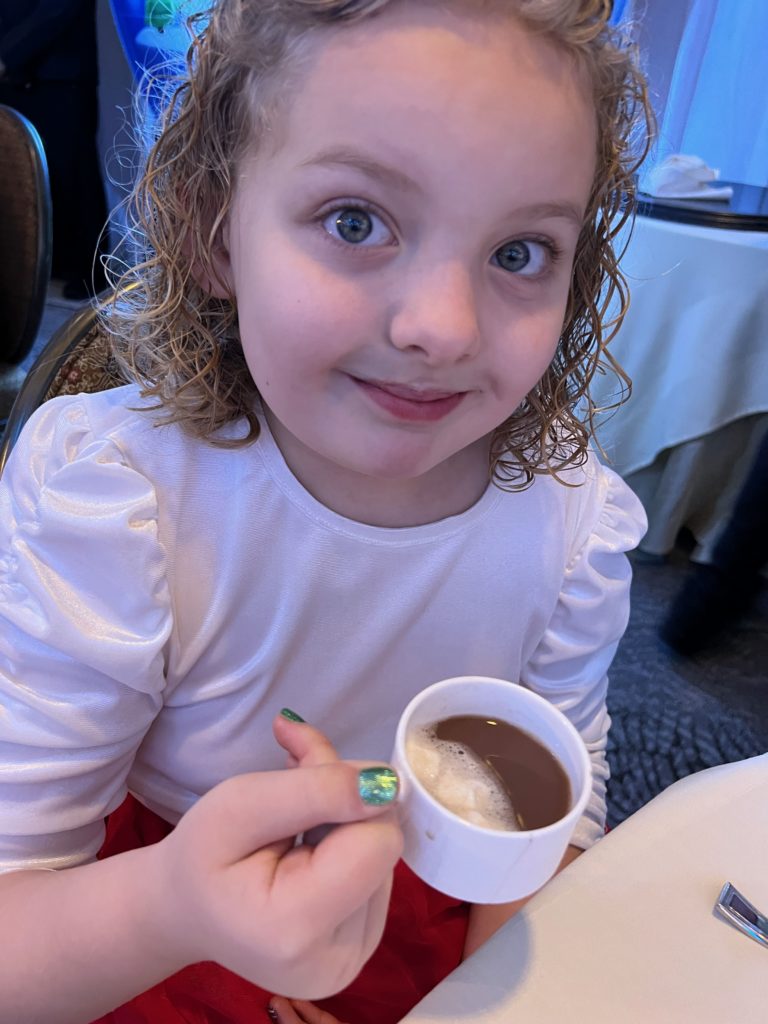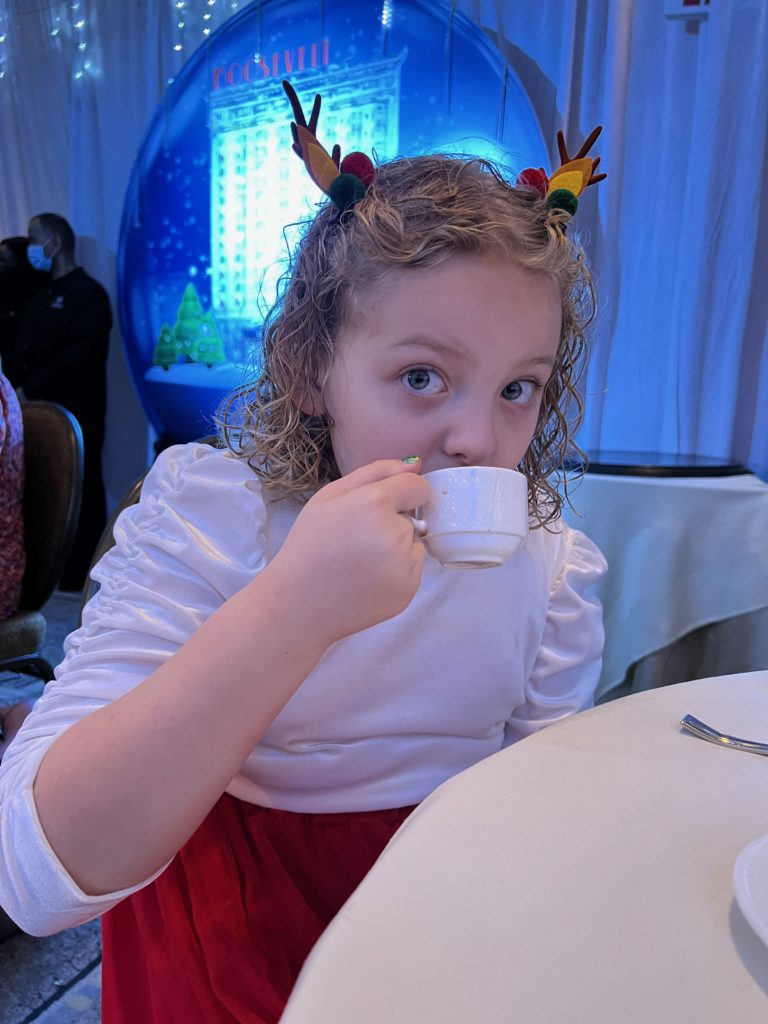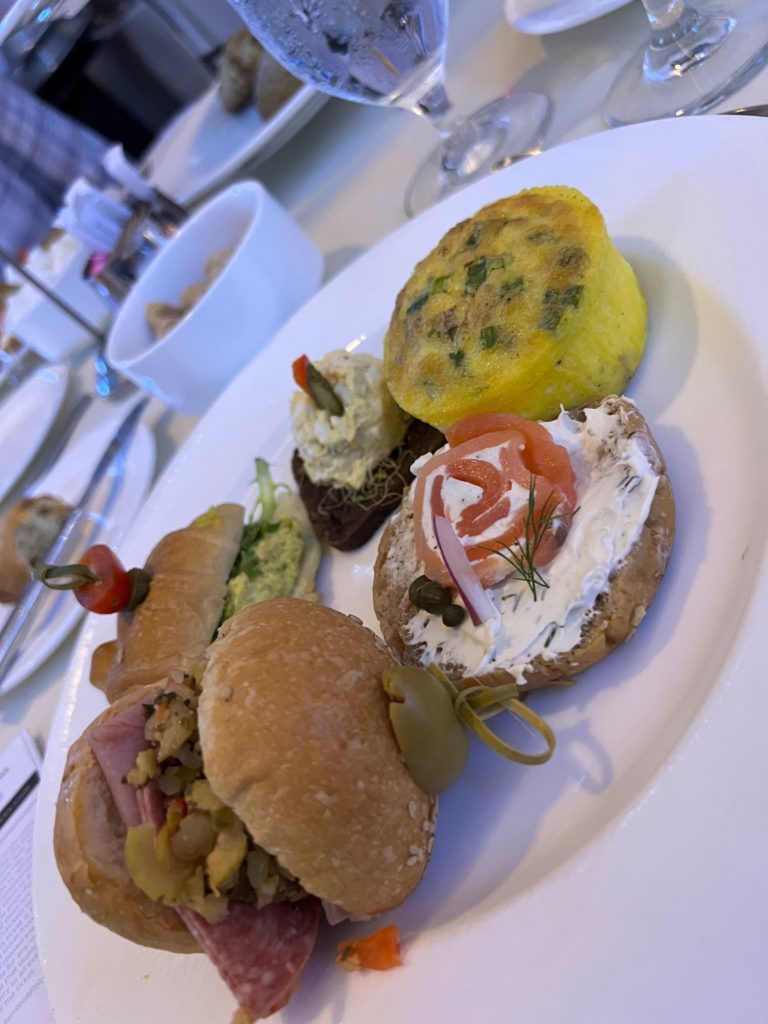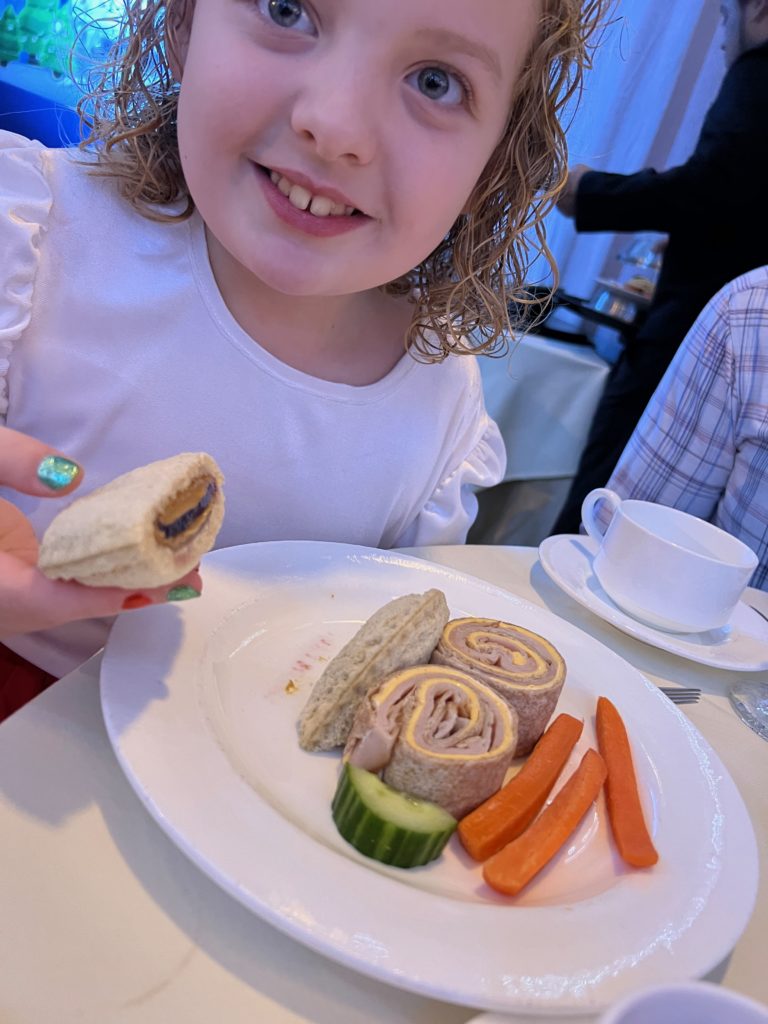 After tea and changing back into more comfortable walking shoes, we headed out the back entrance and towards Canal Street to start walking towards the water and the aquarium, which was our big destination for the day. Its hard to find things open on Christmas Eve obviously…so I was excited I found a couple things to squeeze in!
Canal Street is a major roadway downtown, named for a canal that was never dug. It has a big median in the middle- widely accepted as the widest street in America – that used to be known as "no man's land". It served as the dividing line between the French-speaking (and Spanish Speaking) city and the English speaking city.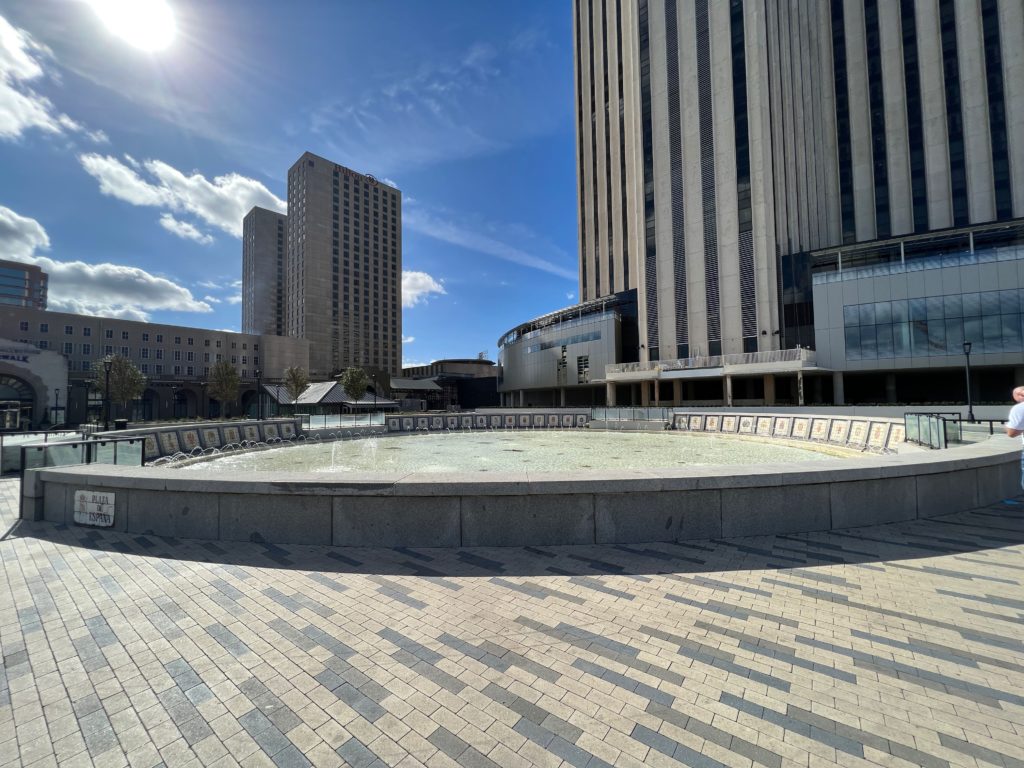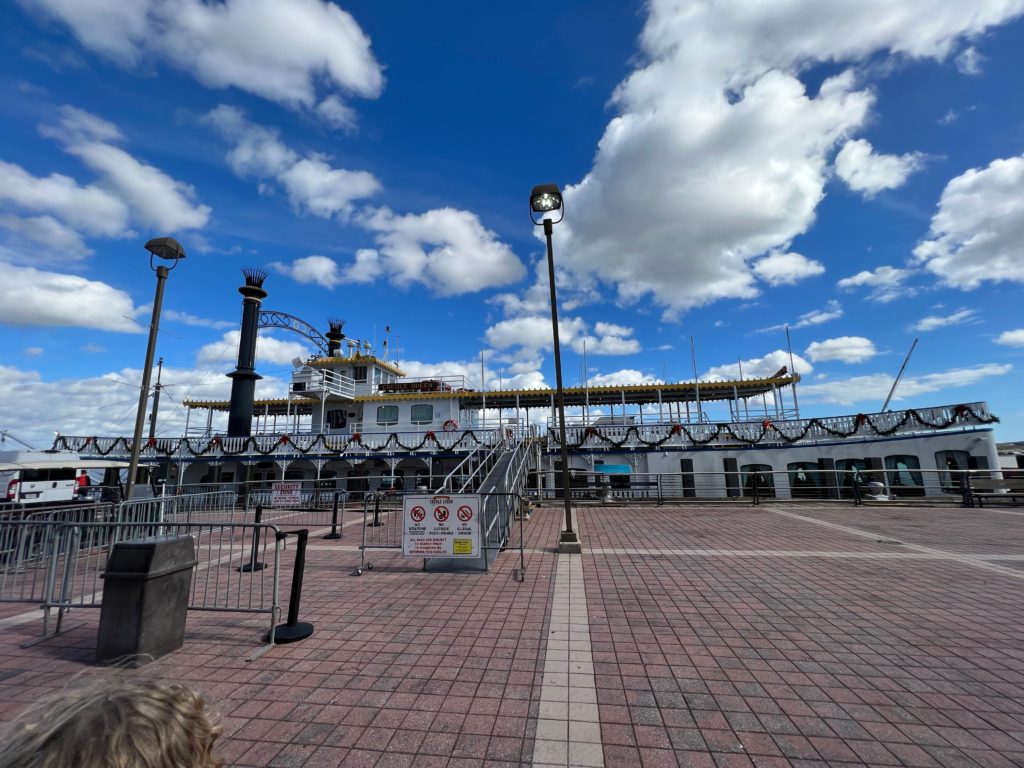 The Aquarium of the Americas was way bigger than I figured it would be… they had great exhibits, crystal clear tanks, exotic birds, an albino alligator…. it was fun!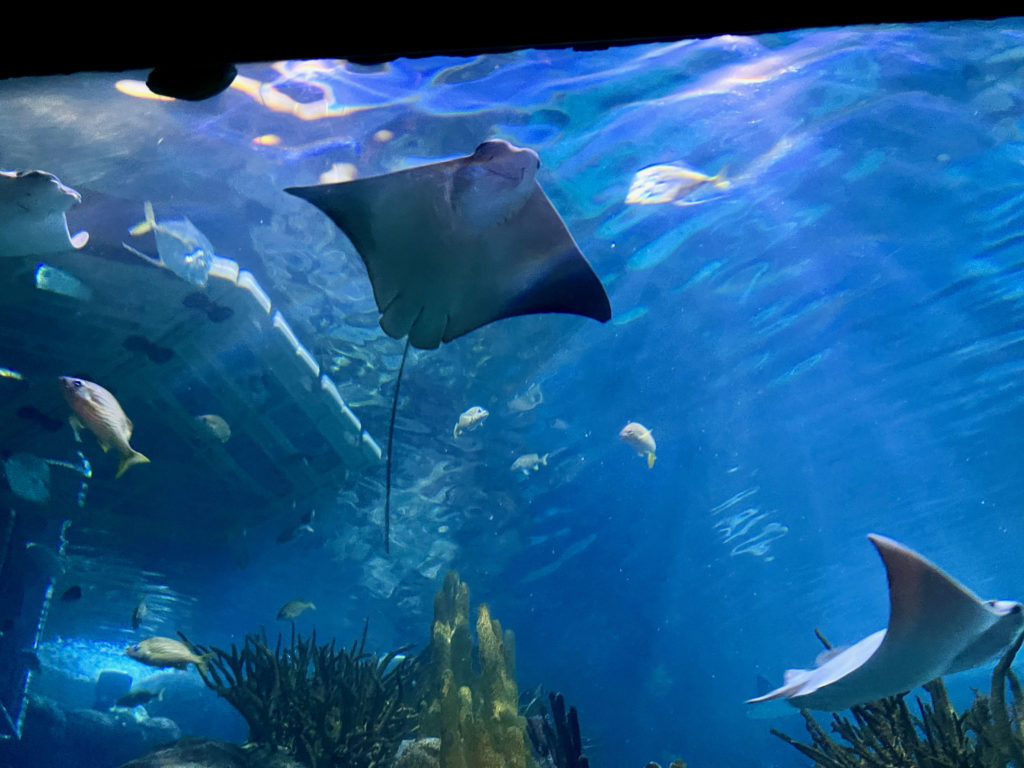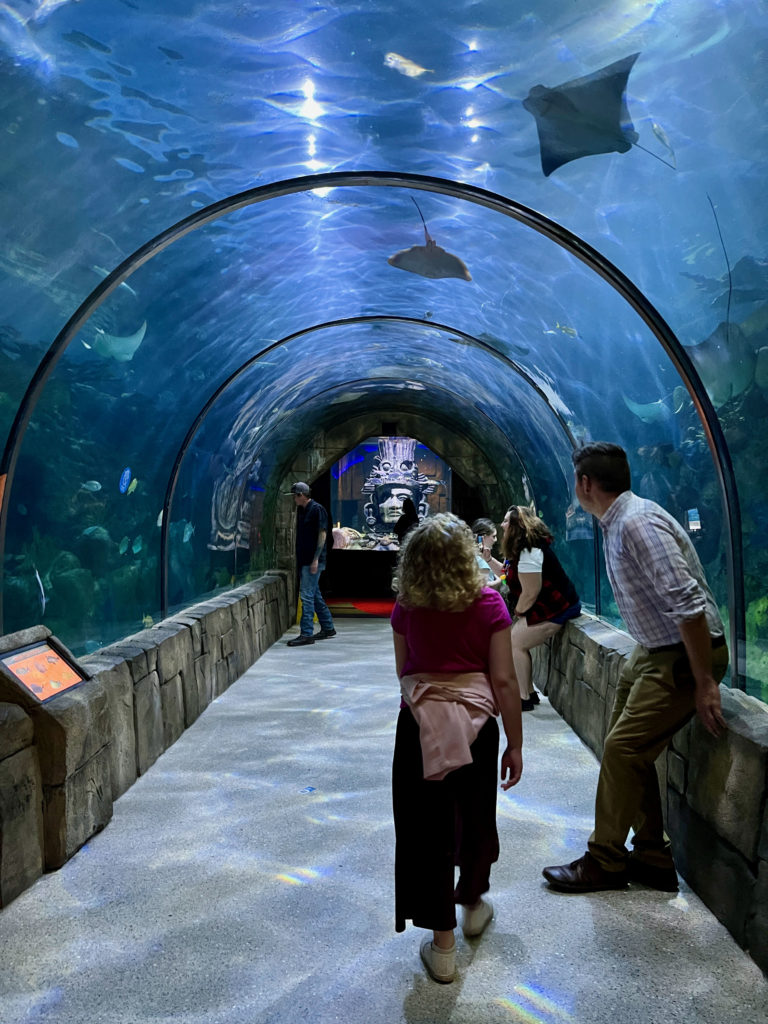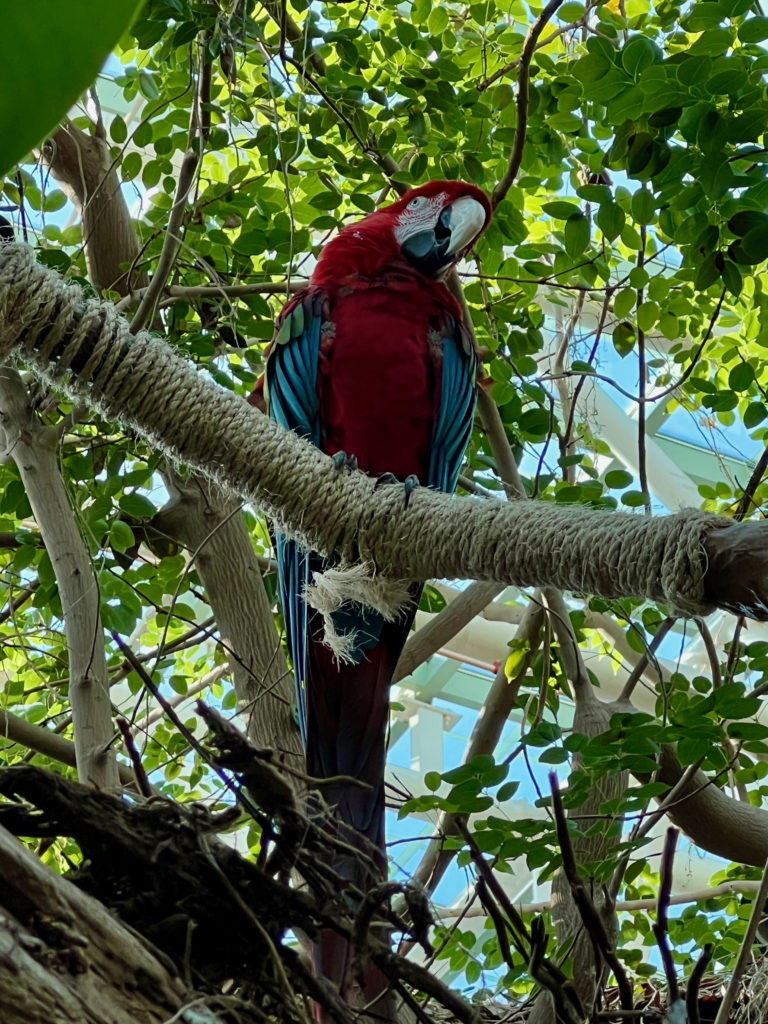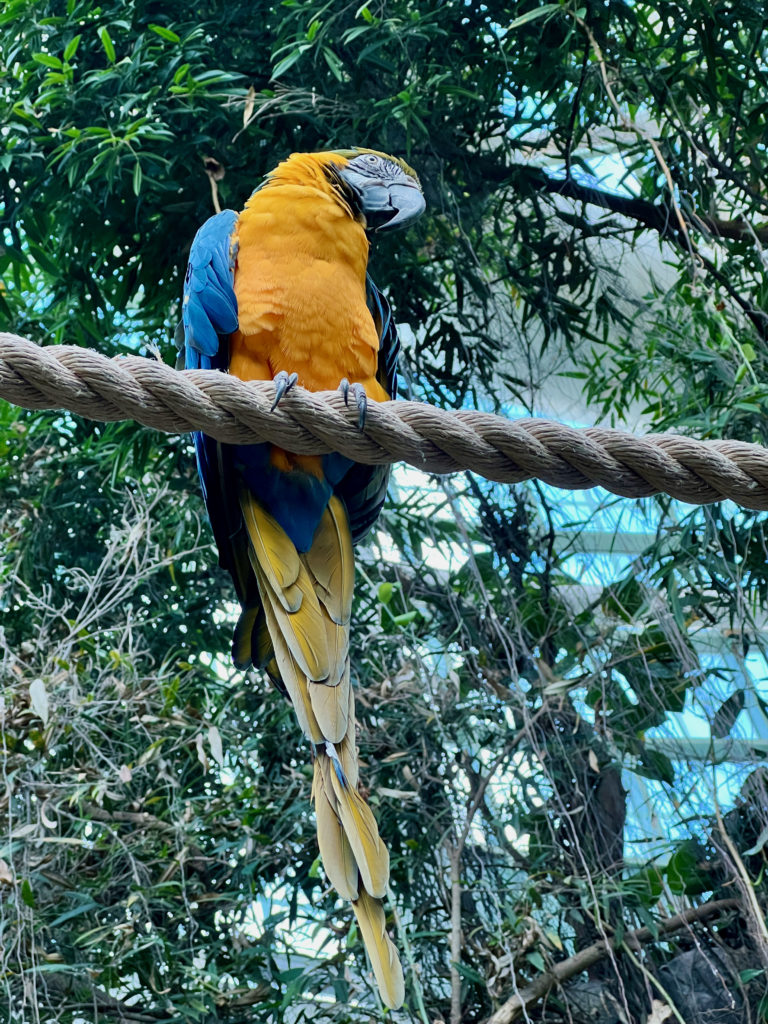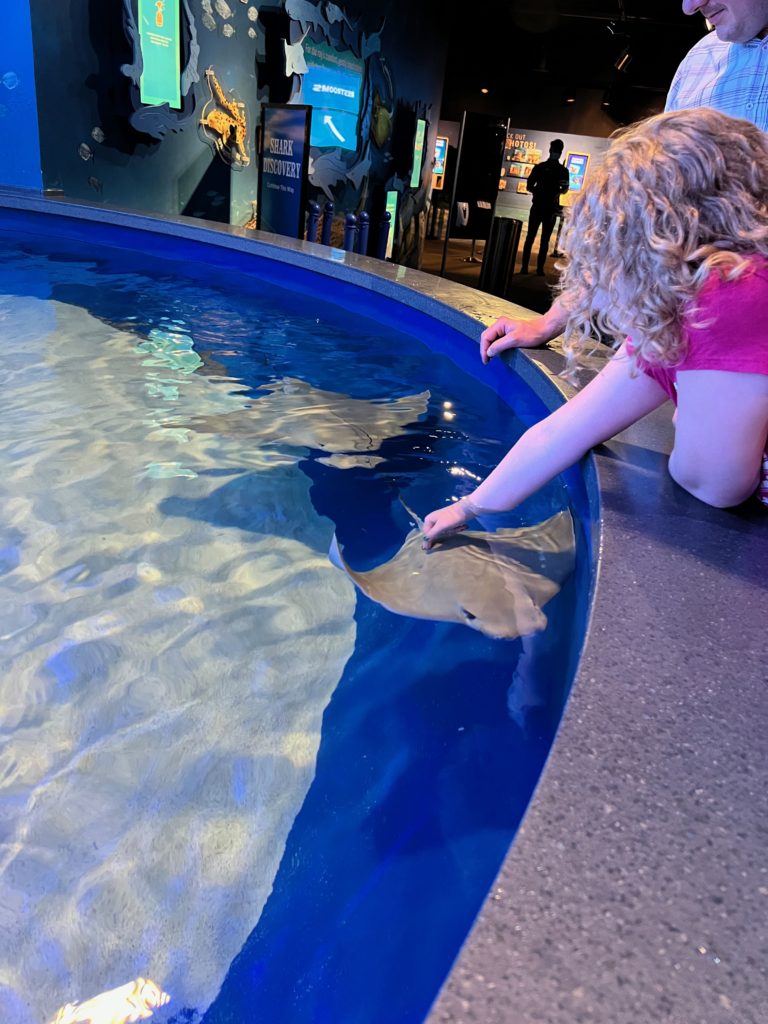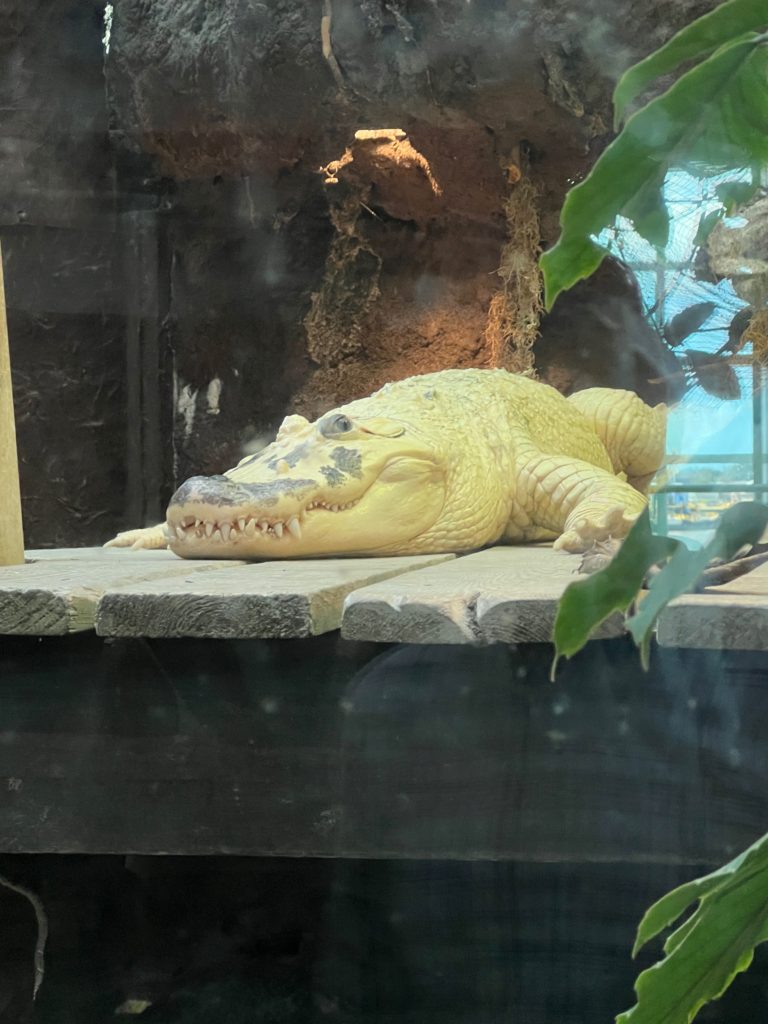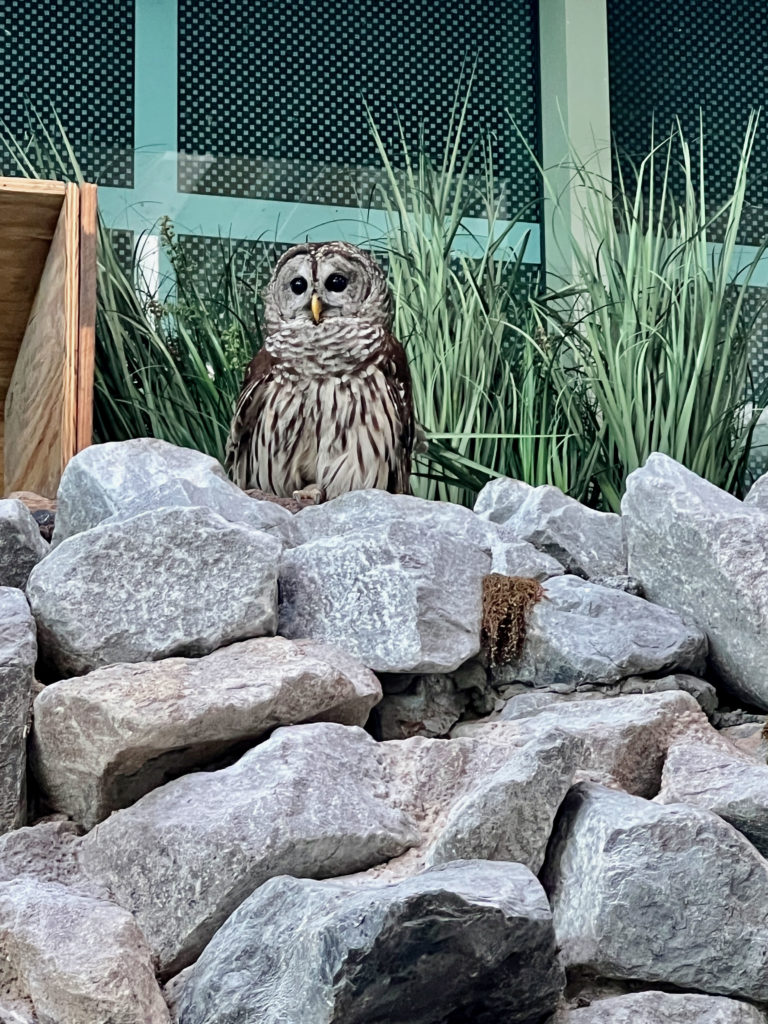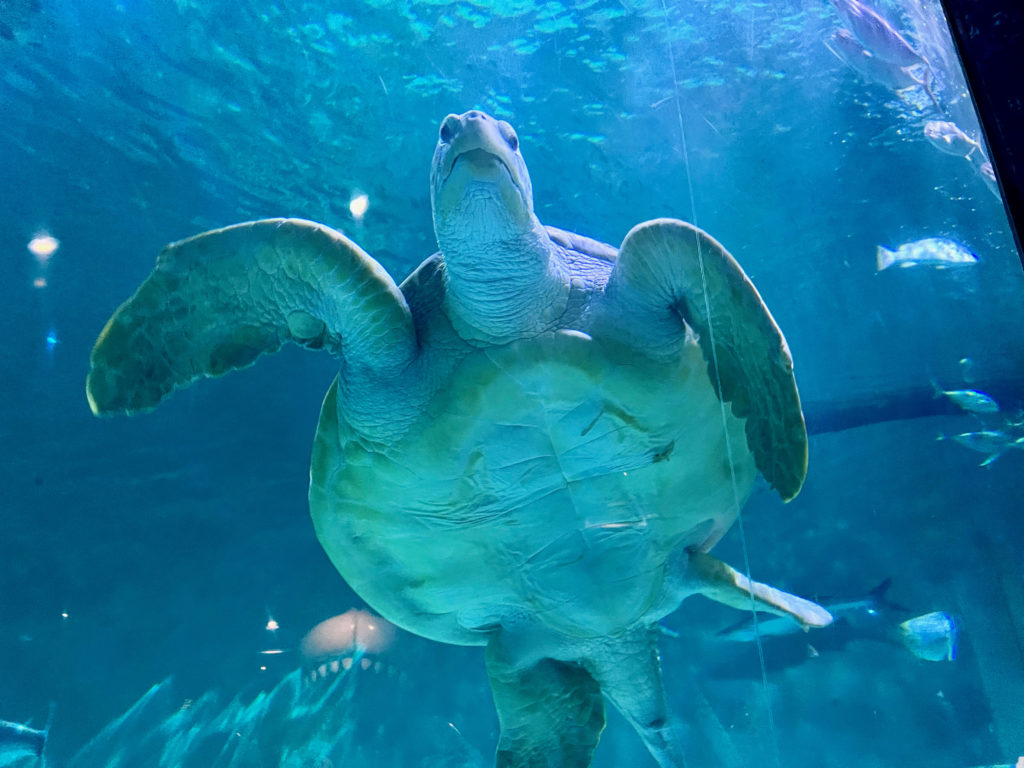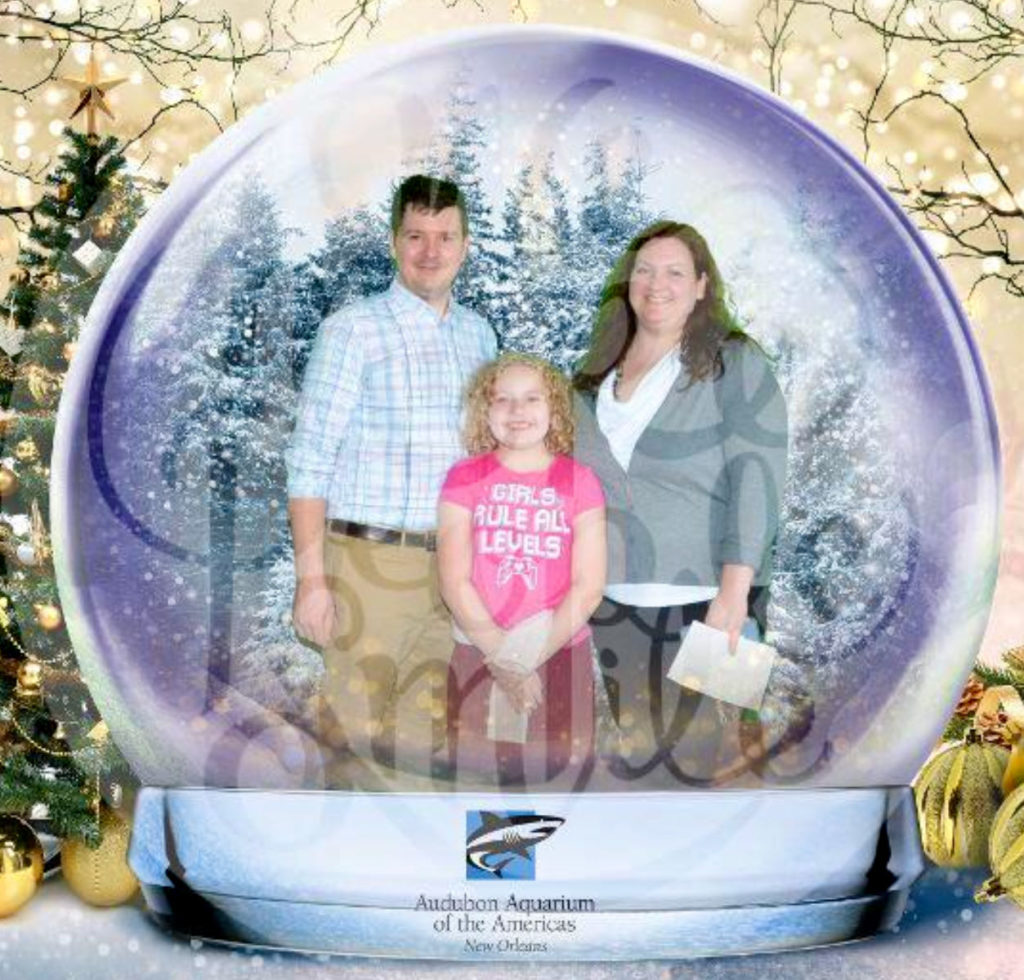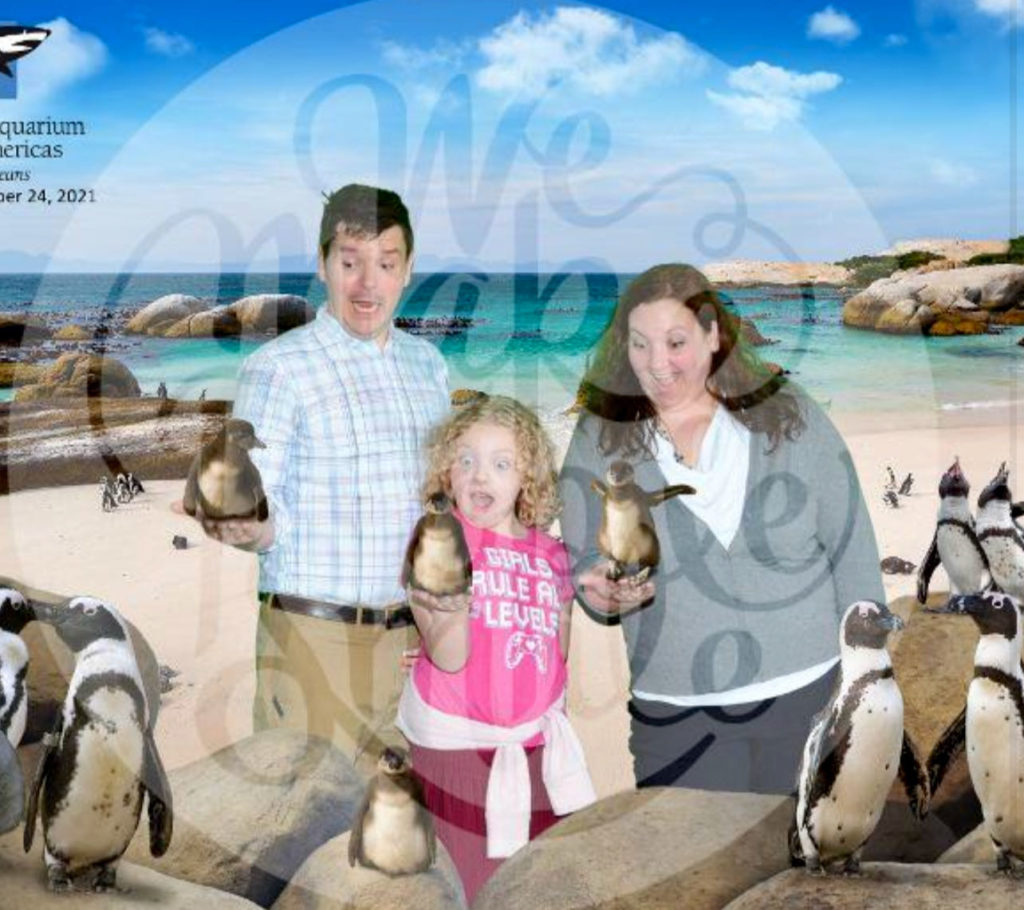 Next, we weren't going to make it to dinner because apparently we didn't have enough food with our mimosas for breakfast ha. We found a place on the map called St James Cheese Company that had cheese plates…and grilled cheeses (Norah's choice) so we headed there to hang out for an hour or so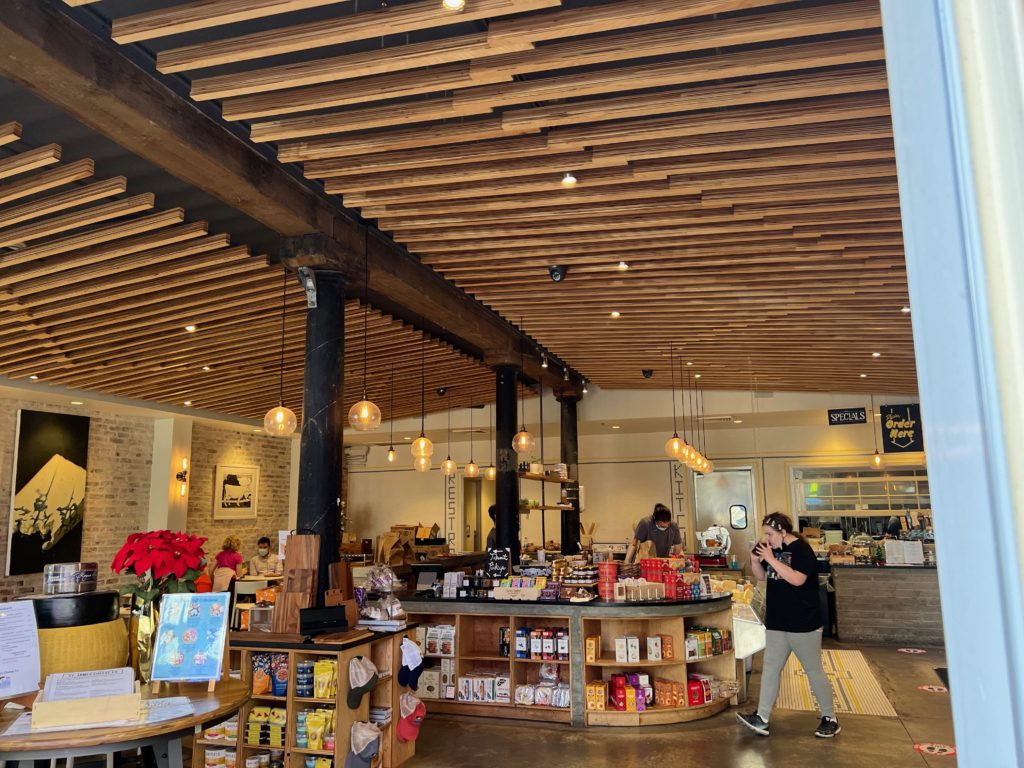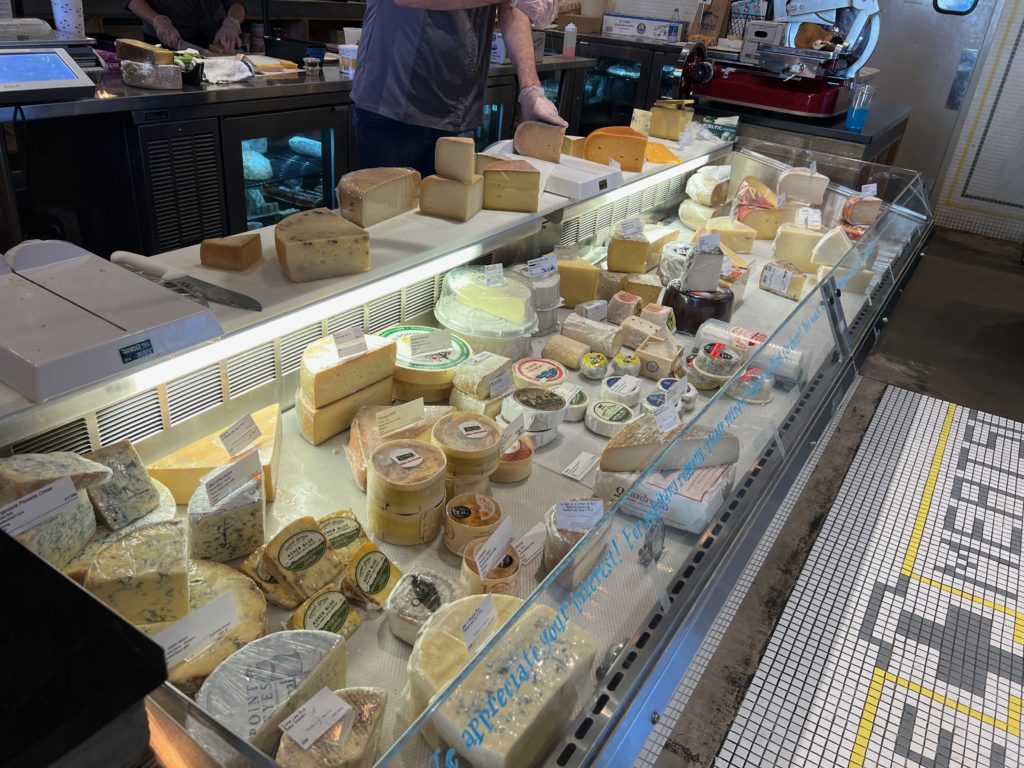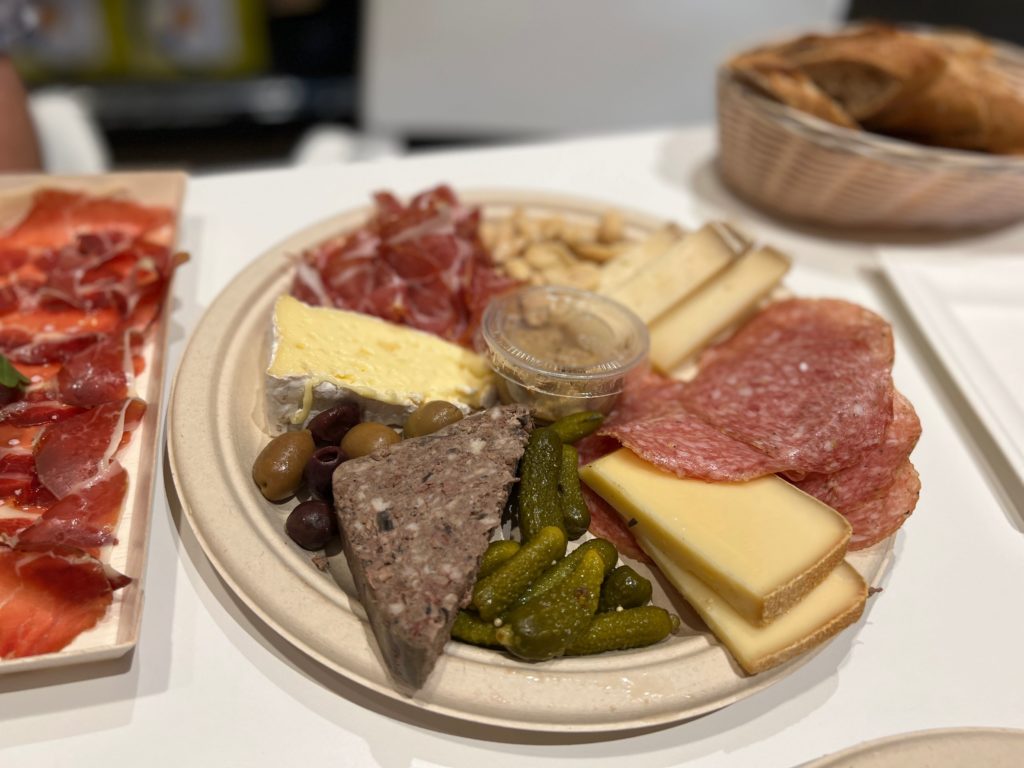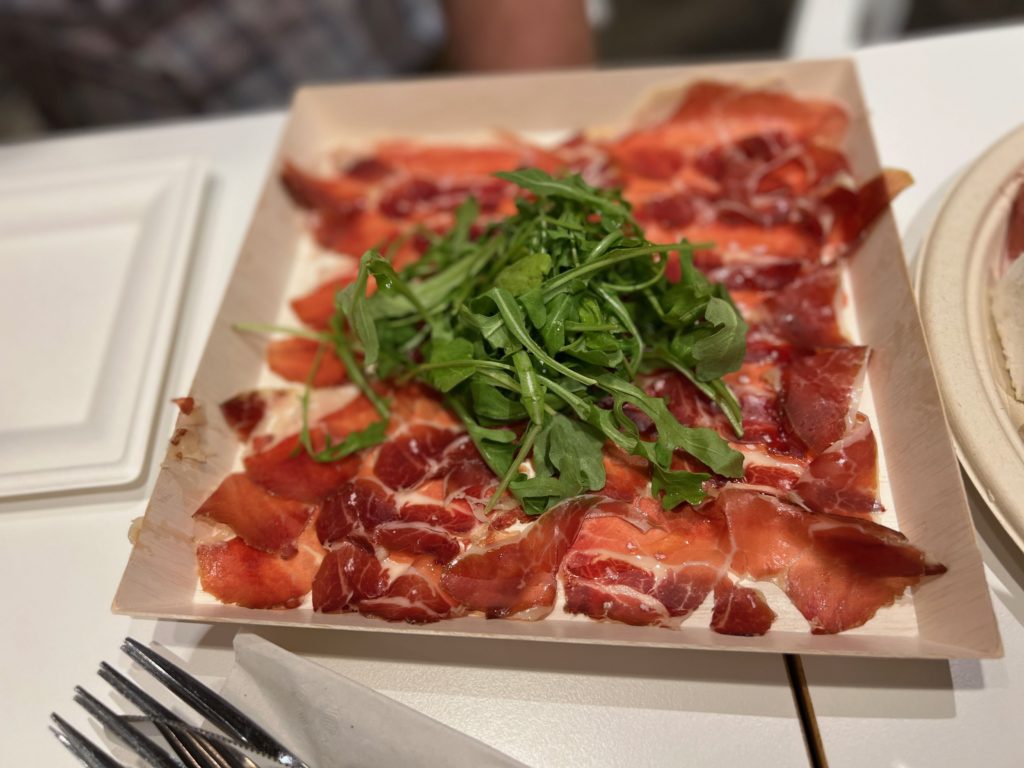 Everything was fantastic. Great meats, cheese, everything meshed really well. The Stilton Blue was the best I'd ever tasted. The fresh sheep cheese was great. The Raclette was funky… no complaints all around. Kegan wanted the Jamon Iberico, hoping it would bring back Spain vibes… he said it was good, but just wasn't the same stuff he was getting there. The search continues 🙂
We continued wandering around quite a few blocks trying to waste time until our Escape My Room Jazz Parlor reservations at 4:30.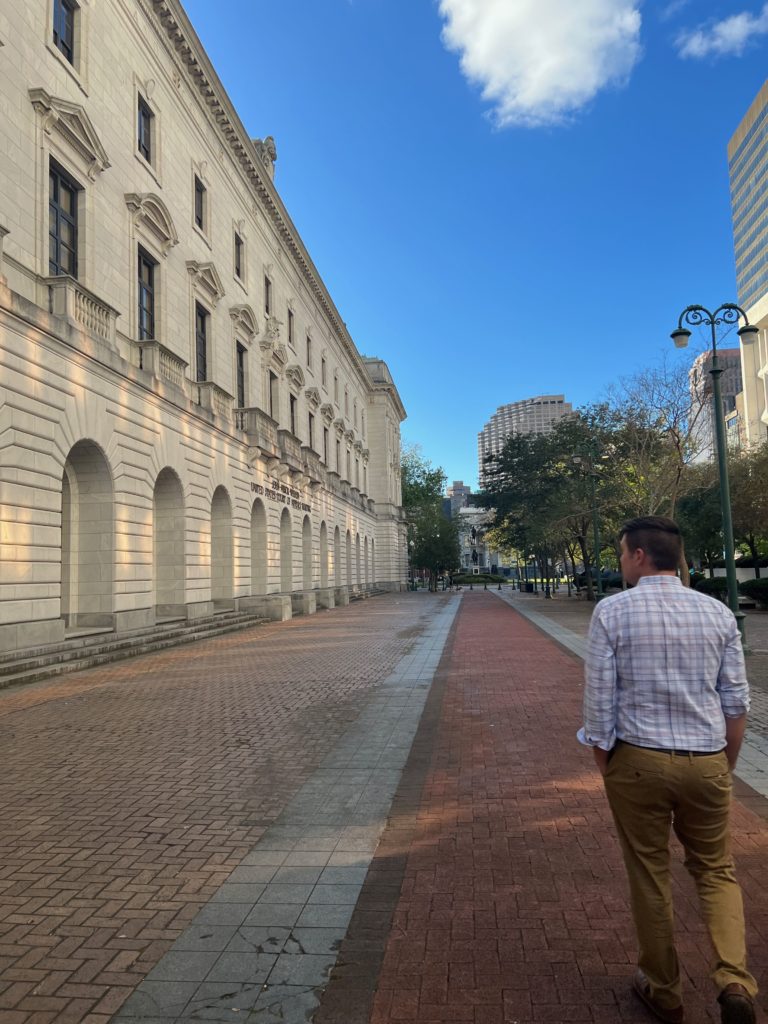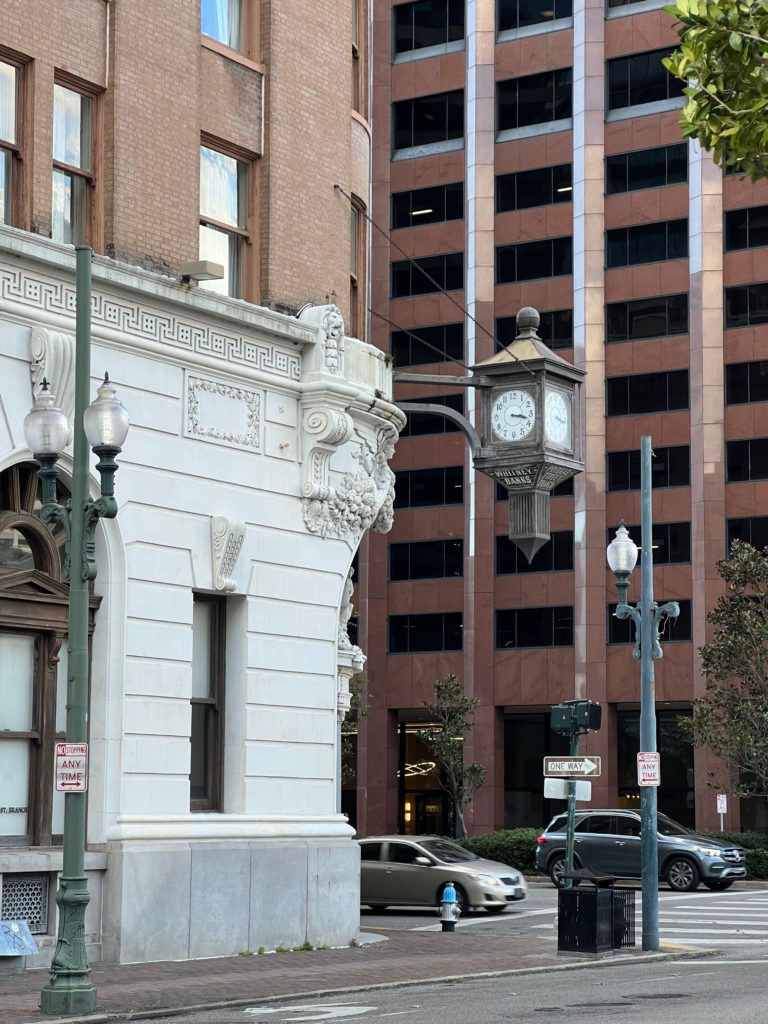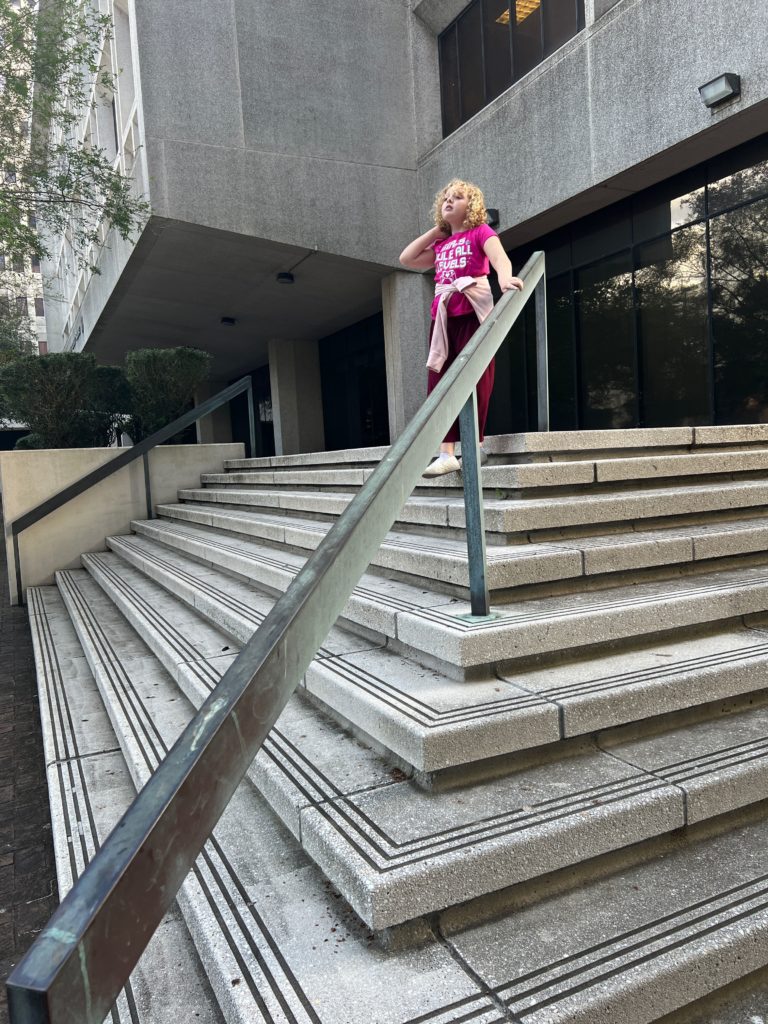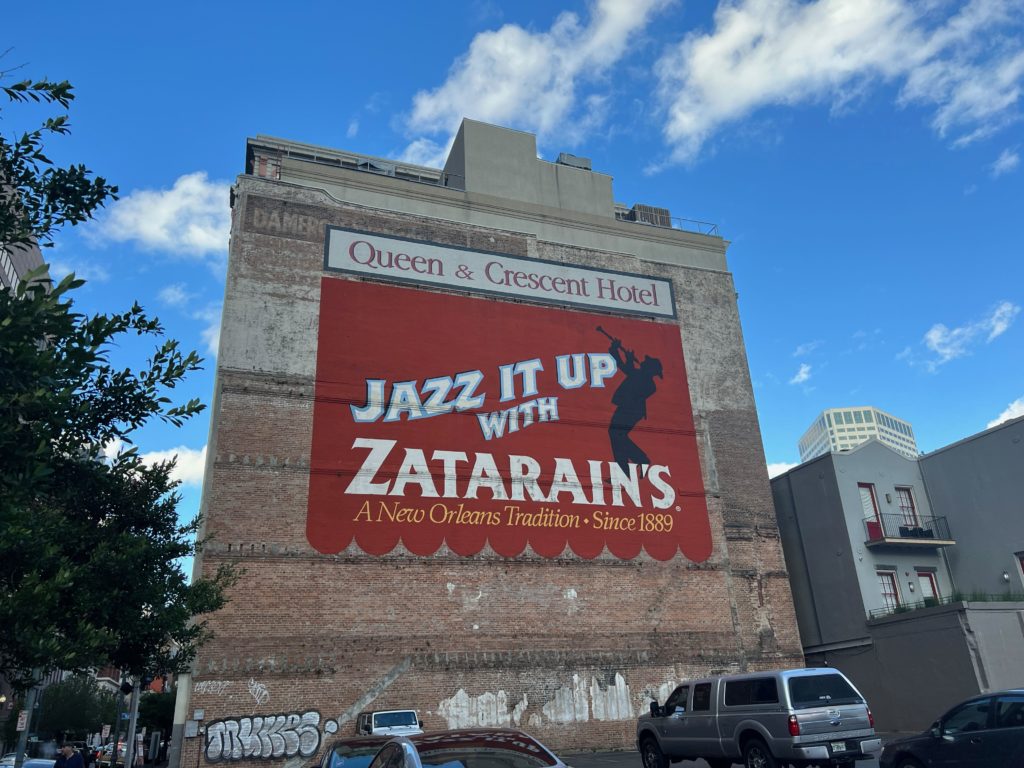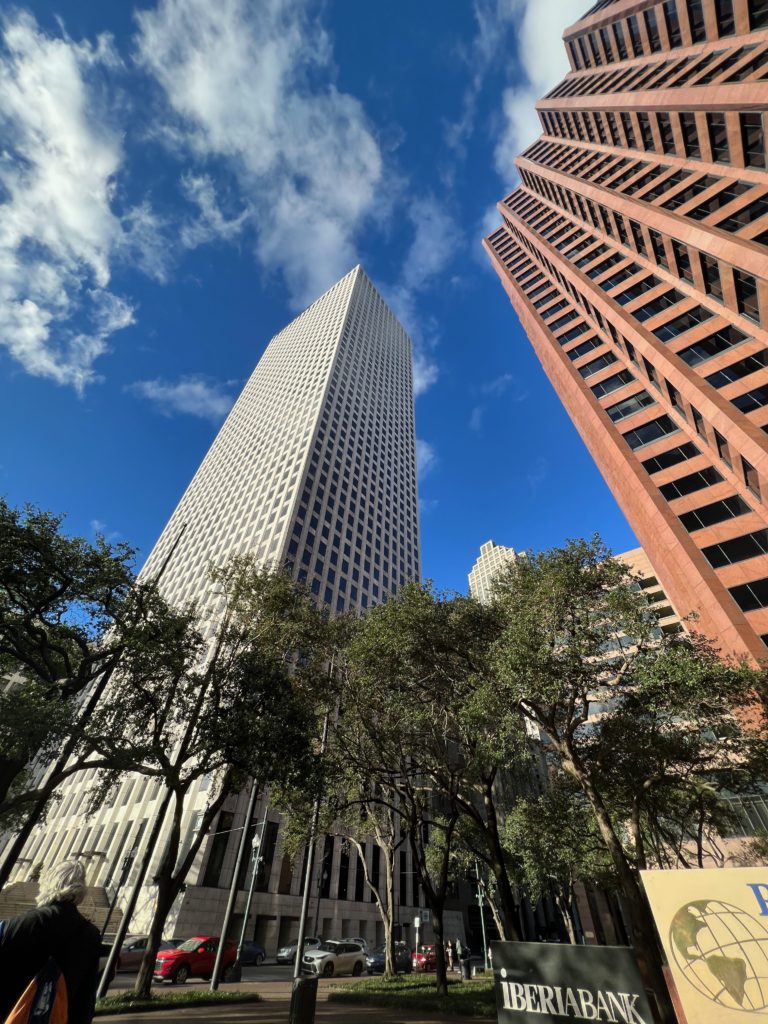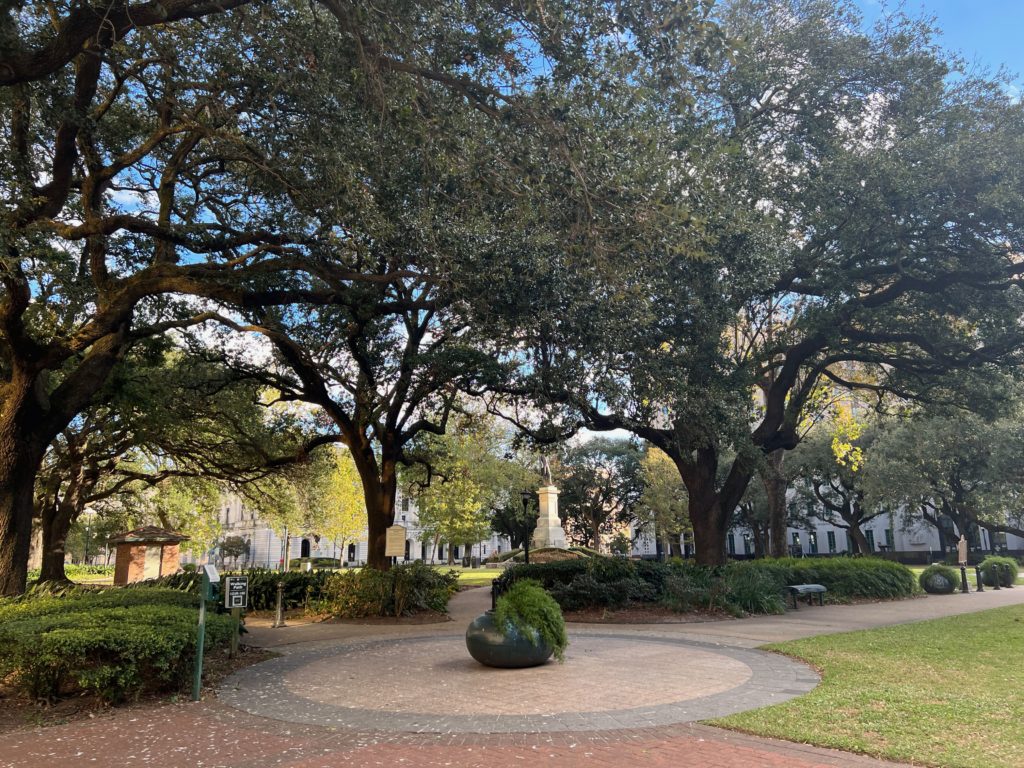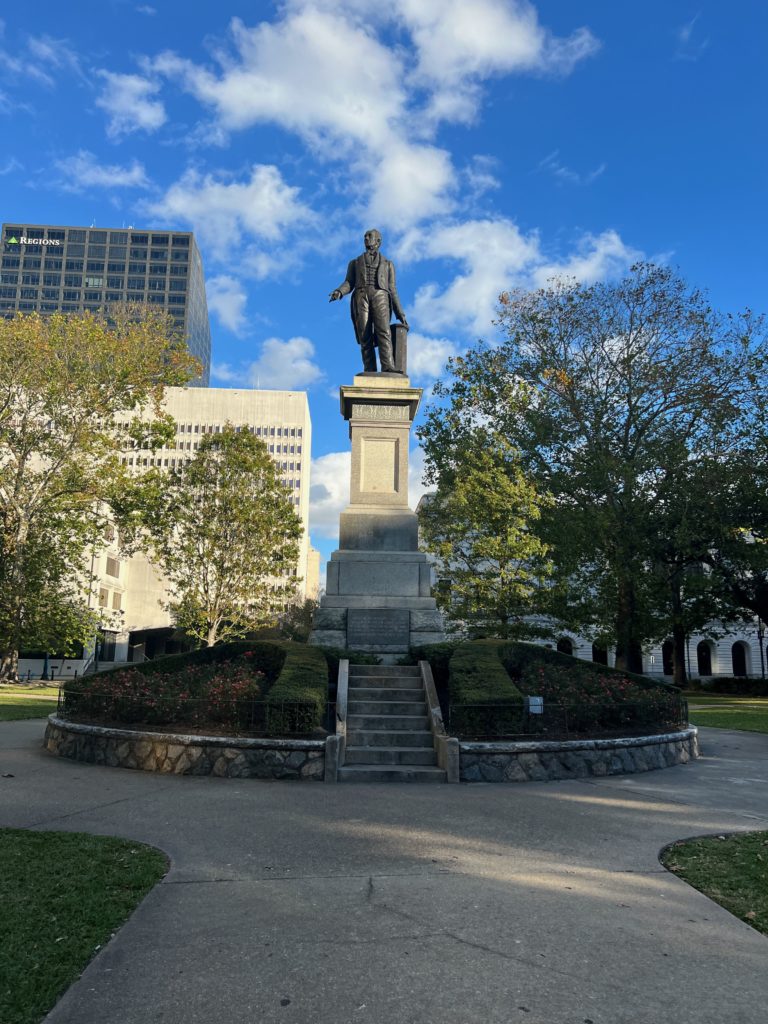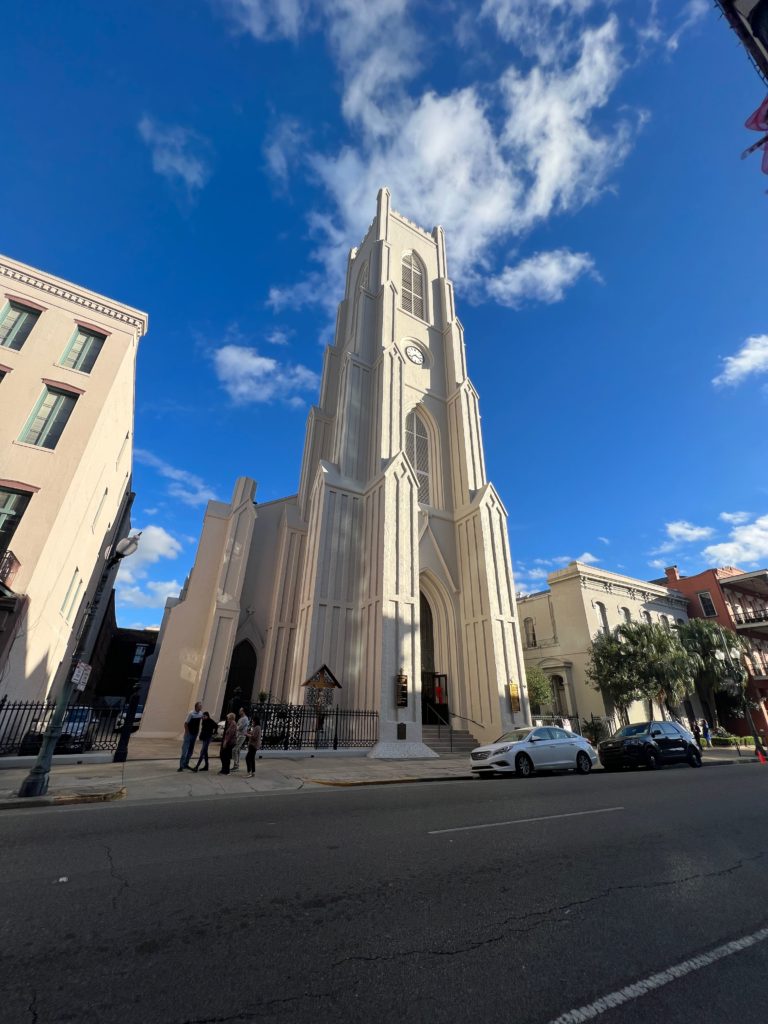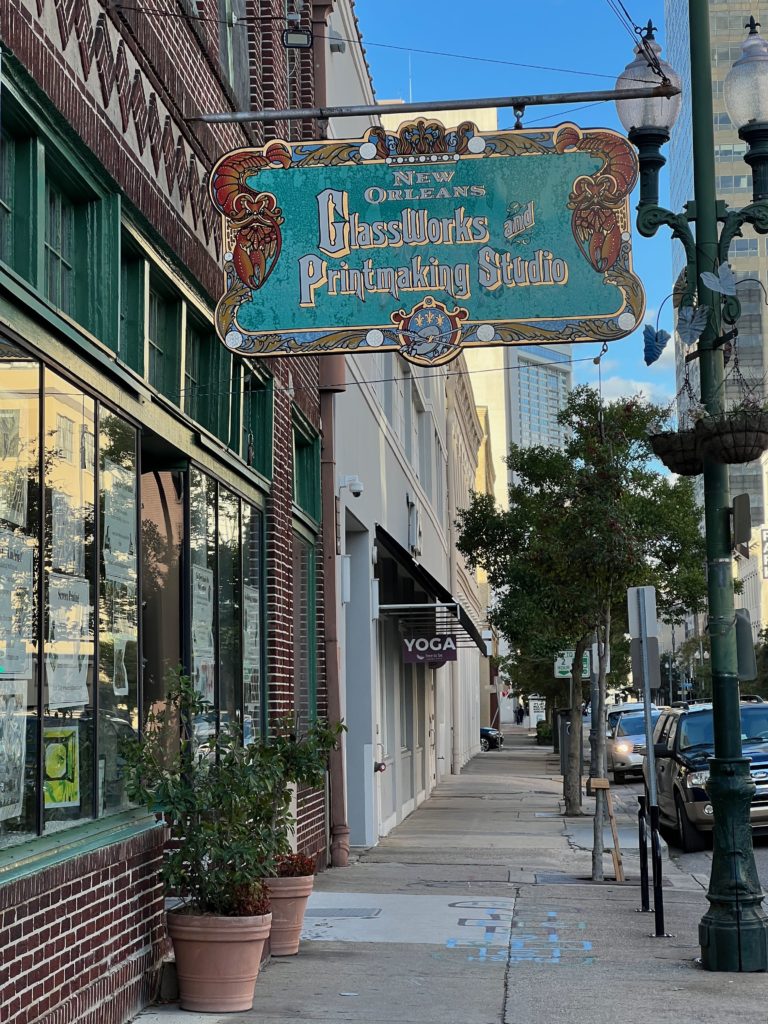 We arrived to our Escape Game a little early. I had read that this was the #1 escape game in the city…and it did not disappoint.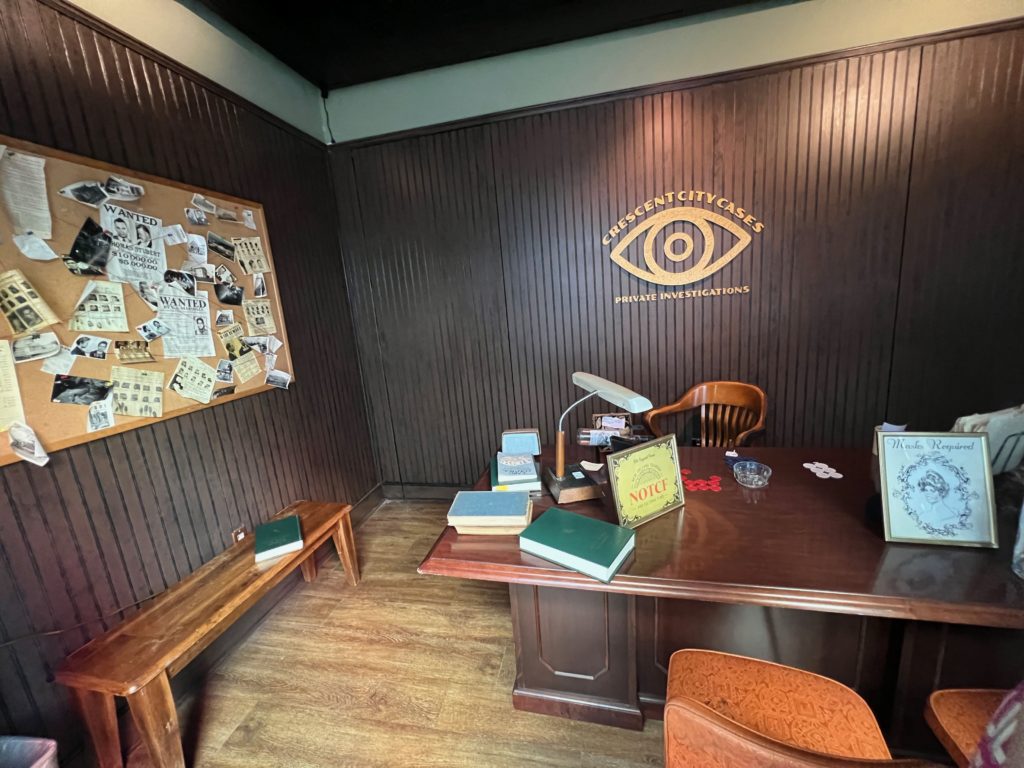 We entered into the lobby and the game immediately started. An old timey intercom asked us our business and then "the great detective, Erin McKinney?? We've been awaiting your arrival. Please come in" and the small door popped open where Laszlo, our lead security detective for the prestigious Delaporte family told us about the travesty they were currently investigating. The matriarch's daughter was on the run for the murder of her husband, which Laszlo KNEW she wasn't capable of committing. We had been called in to assist in uncovering the real murderer. But not only the WHO… but also the WHY and the HOW. Finding the WHO was the most important… but if time allowed, finding the motive and how they killed him were bonus adventures.
Not to give away any details, because it really was a FANTASTIC Escape room… we were able to get all 3 items with 4 minutes to go. When we found our way out of the first room, the guide actually said "thats the quickest I've ever seen anyone find their way out of there" over the speaker and then again on the 2nd room "thats the quickest I've ever seen anyone put that together." haha and…. as usual, he was absolutely floored with Norah. She figured out a lot of the clues. He was so shocked by her, he bought her a T-Shirt at the end as a souvenir. We will go back on Dec 26th for another room in the house- the Mardi Gras Study.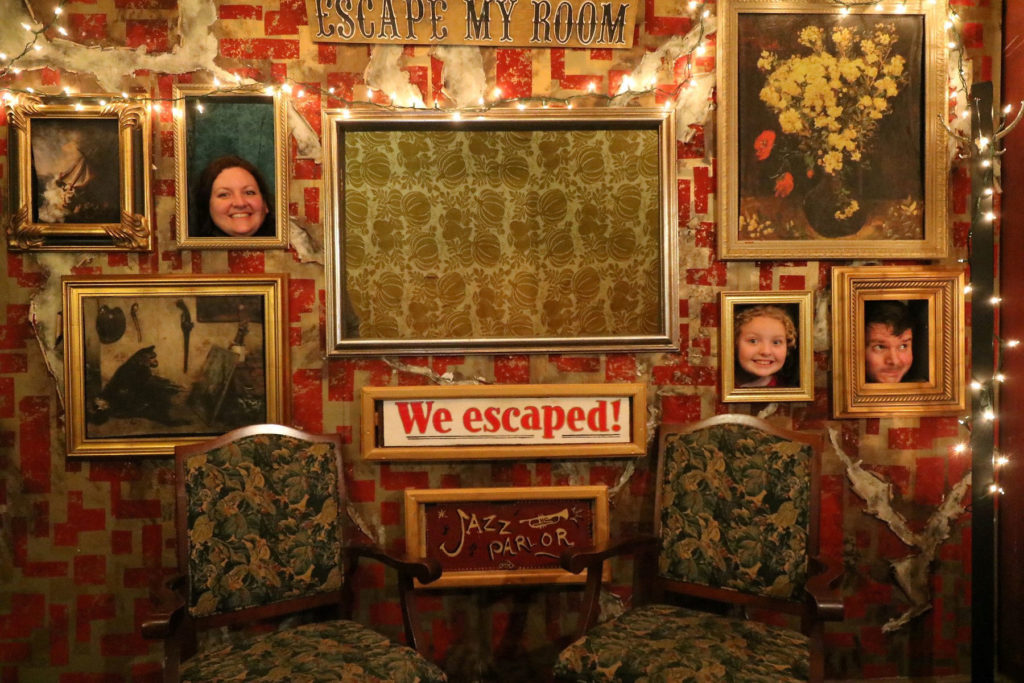 Next it was time to meander our way down to dinner, even though we were 30 minutes early. We had reservations at Luke- an old-timey flair'd fancy culinary spot on St Charles Street. I reserved this for the raw bar… I wanted some great oysters and it did not disappoint.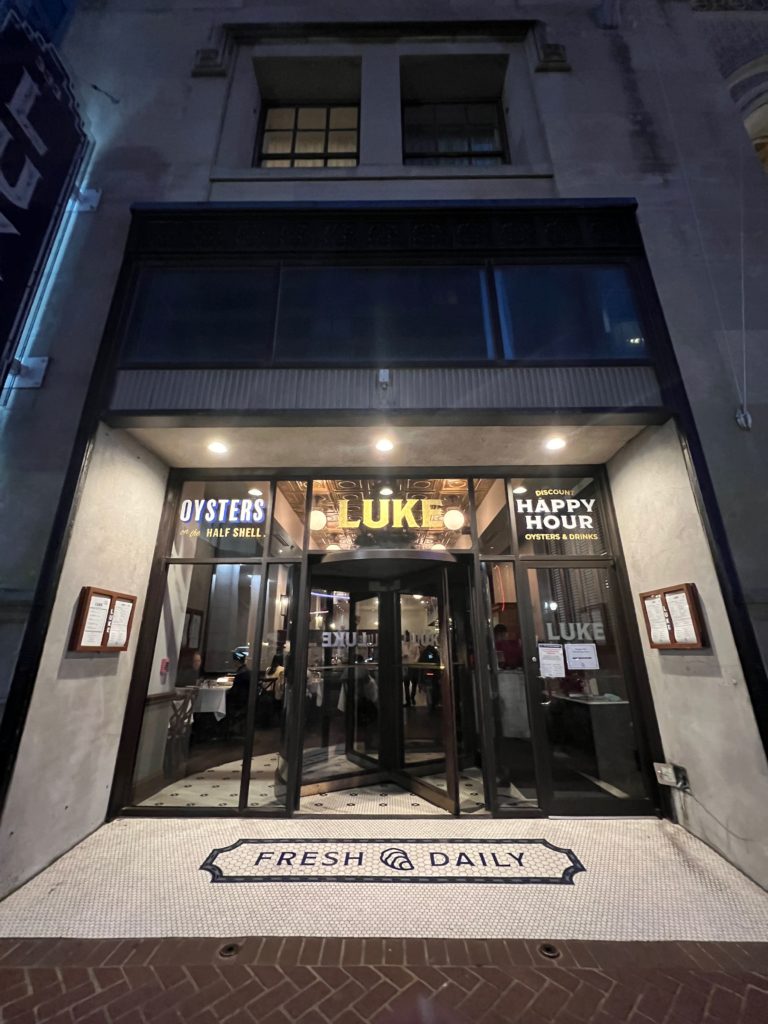 They had a limited menu for Christmas Eve- but New Orleans has a tradition of Reveillon, a French based tradition of a long Christmas Eve meal that stretches into the morning. A lot of local restaurants have a Reveillon meal available for a few weeks at the end of the year. Since this was the ACTUAL Christmas Eve Reveillon date- it seemed fitting to order the Reveillon meal.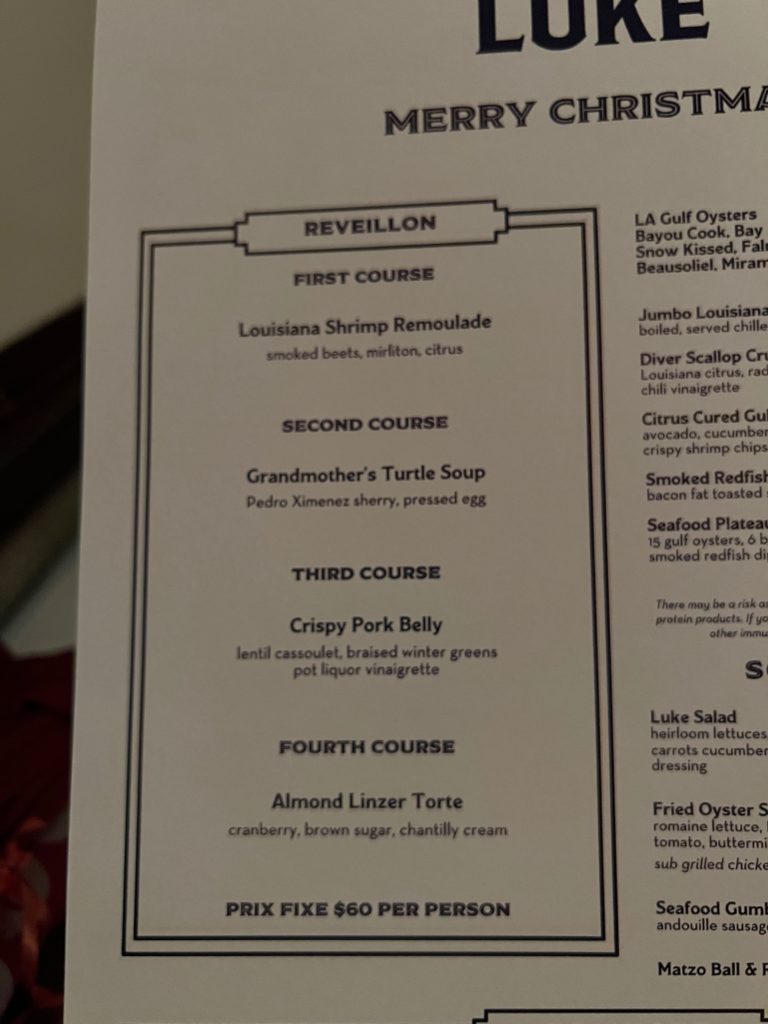 I forgot to photo the dessert. Imagine that. ha
We walked back to the hotel and settled in for the night in our Christmas pajamas. Norah talked us into opening half of her gifts tonight and the other half in the morning. We agreed.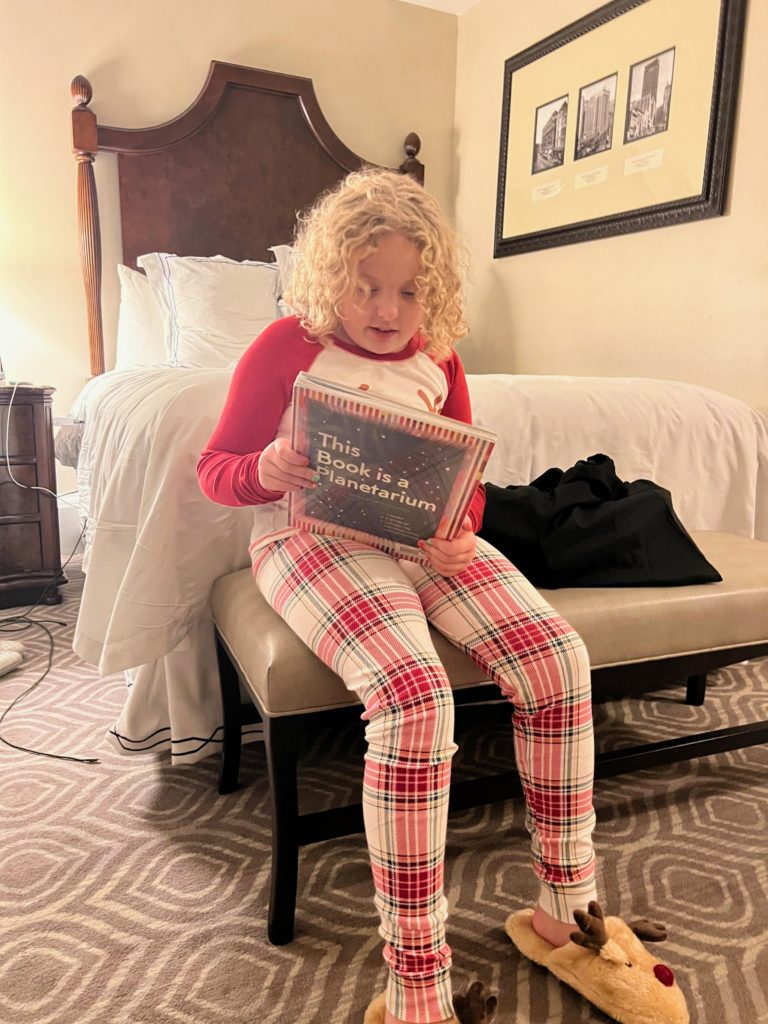 One of her top requests this Christmas was a game called What Do You Meme? and so I put that in her "early" pile, knowing full well we'd be playing it for the rest of the night… and we did. ha
We added a couple Christmas touches to the room.
We waited around until around 11pm so we could go down to the lobby can get some cute Christmas pajama photos of Norah before bed. The elevator opened to an absolute madhouse of people drinking in the lobby just packed in elbow to elbow and loud as can be. Norah saw the people, the noise…and just immediately hit the button back to our floor. LOL It was a big ole' NOPE. hahaha
Seriously… what the heck were so many people doing downtown at a hotel at midnight on Christmas eve??? ha
So, we had to abandon hopes and dreams of cute backlit pajama pictures and just call it a night. 🙂 We'll try again in the morning.
Tomorrow (Christmas) is Christmas Brunch and a ChristmasFest at the convention center followed by another dinner at a middle-eastern restaurant called Shaya that is open Christmas.
Merry Christmas to everyone!