This morning was sort of a choose your own adventure trek across Utah to reach Zion. A lot of this area we were crossing is either Navajo land, still closed for Covid (Our initial plan was a guided tour to Upper Antelope Slot Canyon… but its still off limits) or its Bureau of Land Management land at Vermillion Cliffs National Monument and all the sites are permit only hikes. I applied for the lottery to hike "The Wave" a couple months ago, but we didn't win that one- which is likely good. I needed a couple more days to adjust to this heat and being outside. A 7-8 mile each way all day hike would have probably been a terrible decision. So, we just stopped at a couple things as we found them. First was the Glen Canyon Dam. We parked and walked back on a pedestrian path over a HUGE bridge that spanned this canyon. No idea about this dam at all…but it was cool to see from that far up!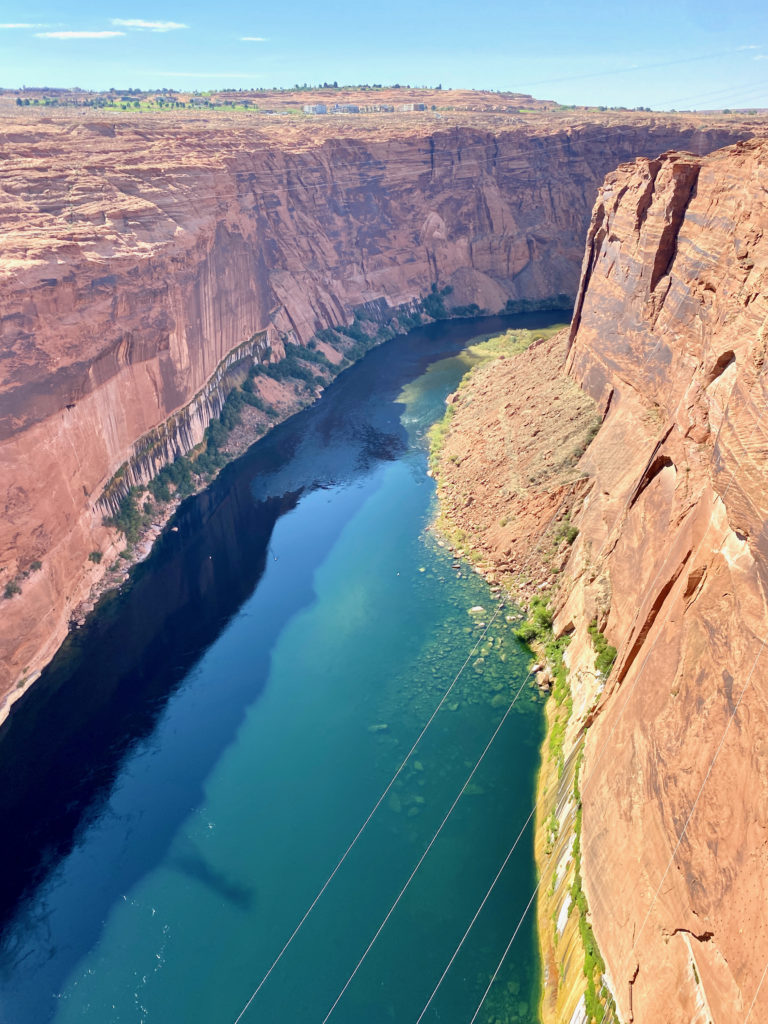 Our next pull off scenic spot gave us views of Lake Powell. If I would have been planning ahead when Antelope canyon was still closed, I should have booked us a morning boat charter out on Lake Powell. You can take a boat about up the lake and reach Rainbow Arch from the lake with a half mile hike! Its a 9 mile hike from the trailhead by land! But, alas, I didn't think far enough ahead until I was sitting here looking at the lake and all the boats on it. Next trip 🙂
We crossed the state law into Utah where we'll be for the next few days.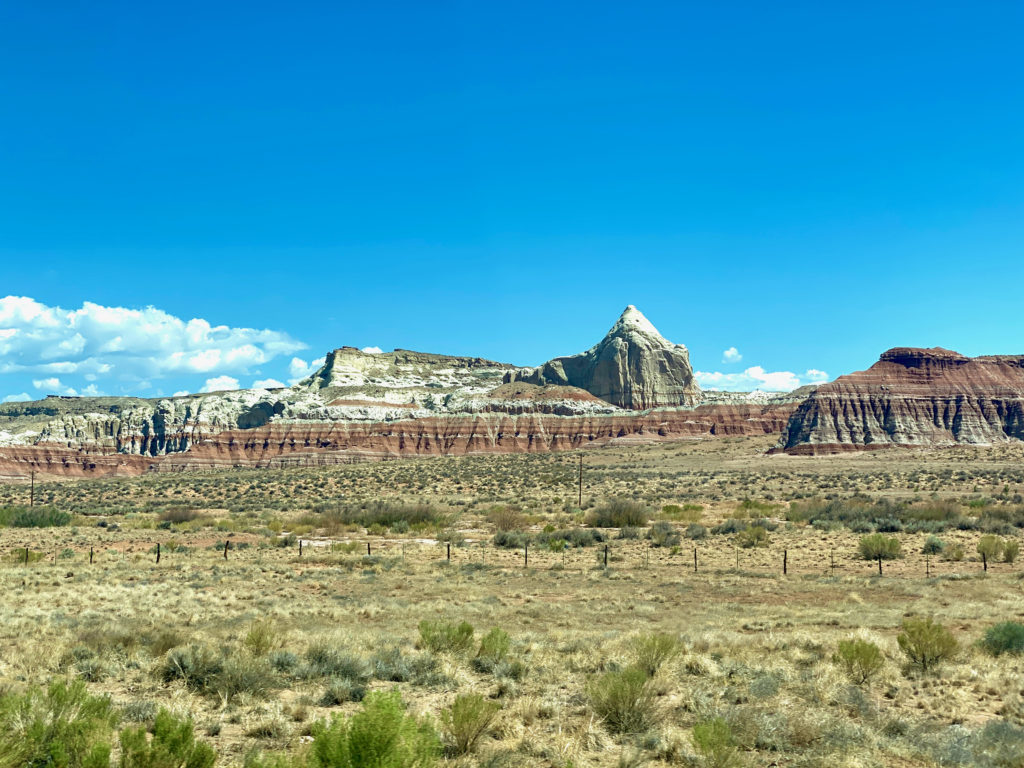 We stopped in Kanab to get lunch and we visited this Little Hollywood Museum and Trading Post.
They have a lot of old sets and props from very old Hollywood films. 1940's mostly. They do have a barn or something that was used in The Outlaw Josey Wales, but that was the only film I recognized as we walked through…and I'm pretty good with my Westerns.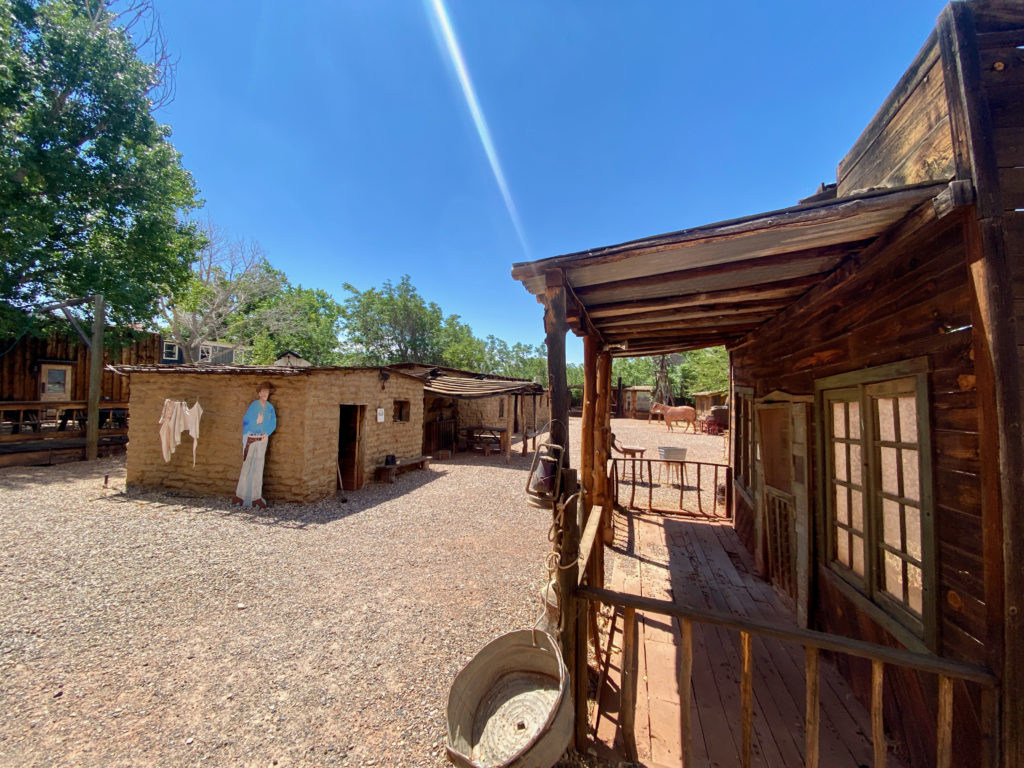 On up the road, we hit up Moqui Cave.
A sandstone cave that was purchased and outfitted by a very unique man Garth Chamberlain. He played pro football for The Steelers in 1945-46, he was a master woodcarver, he collected fossils, dinosaur tracks… total jack of all trades, into a little bit of everything. (I can totally relate to this guy). So, Garth decides to buy this cave full of trash and campfire remnants in 1951. He fixes it up and he puts in a nice dark cool bar in one part. Would have been an amazing escape from the heat in the Summer! And in another deeper part, he put a Dance hall.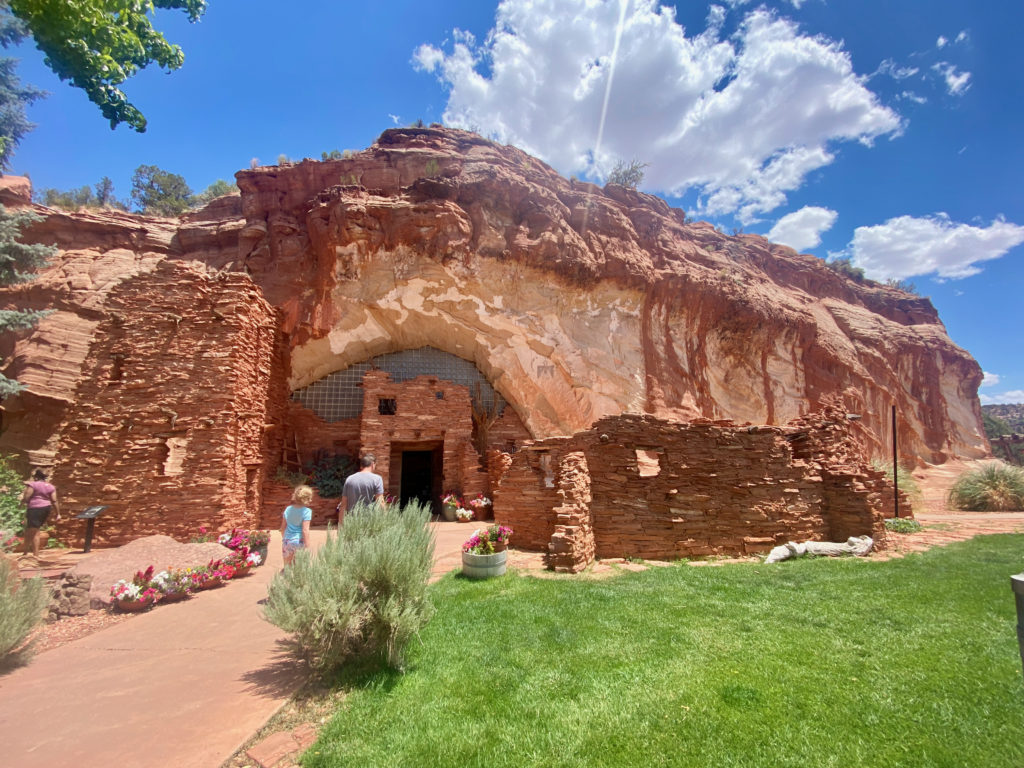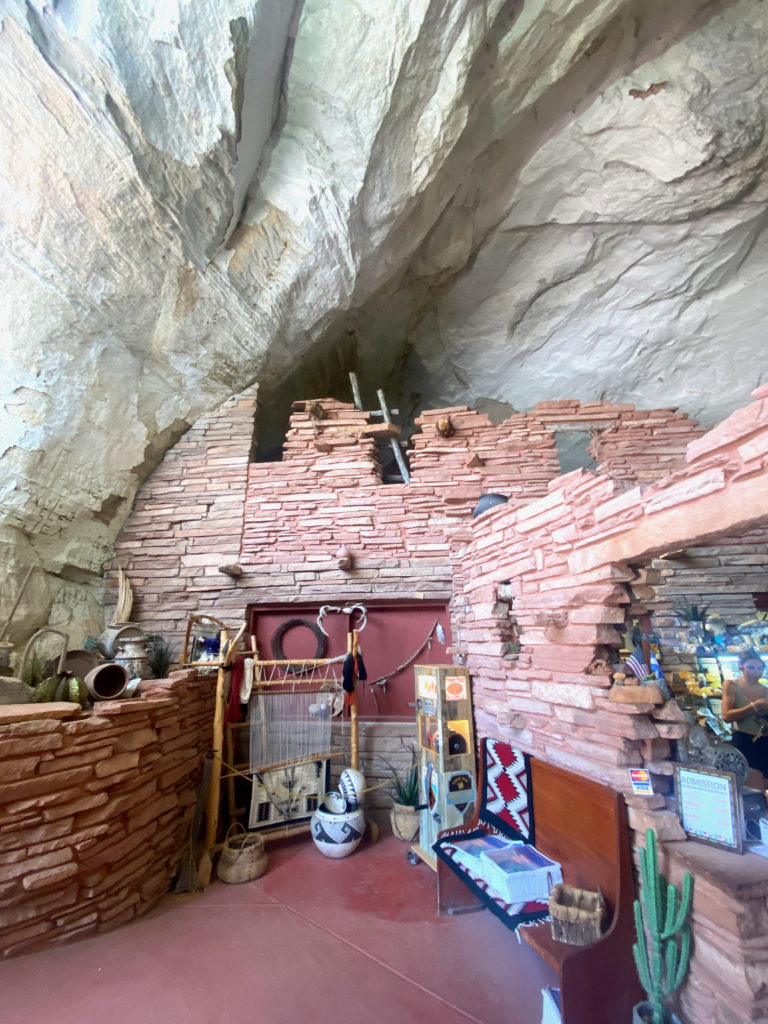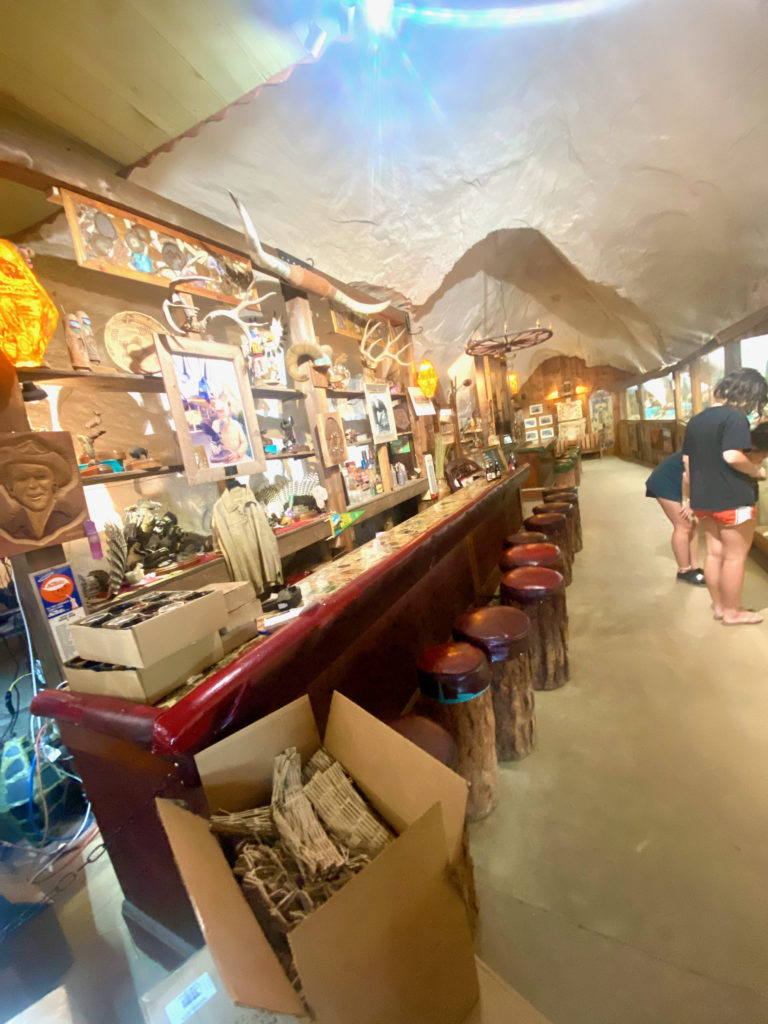 The bar had inlaid stones with epoxy over them. Apparently John Wayne, Roy Rogers, Ronald Reagan have all drank in this bar back when it was open.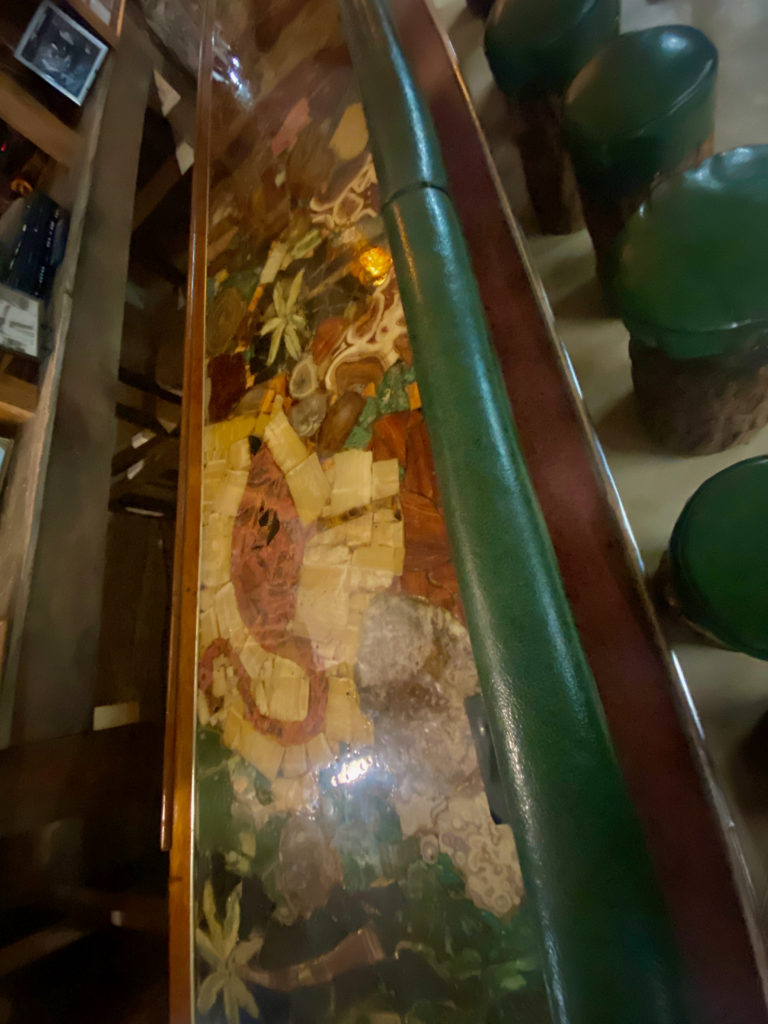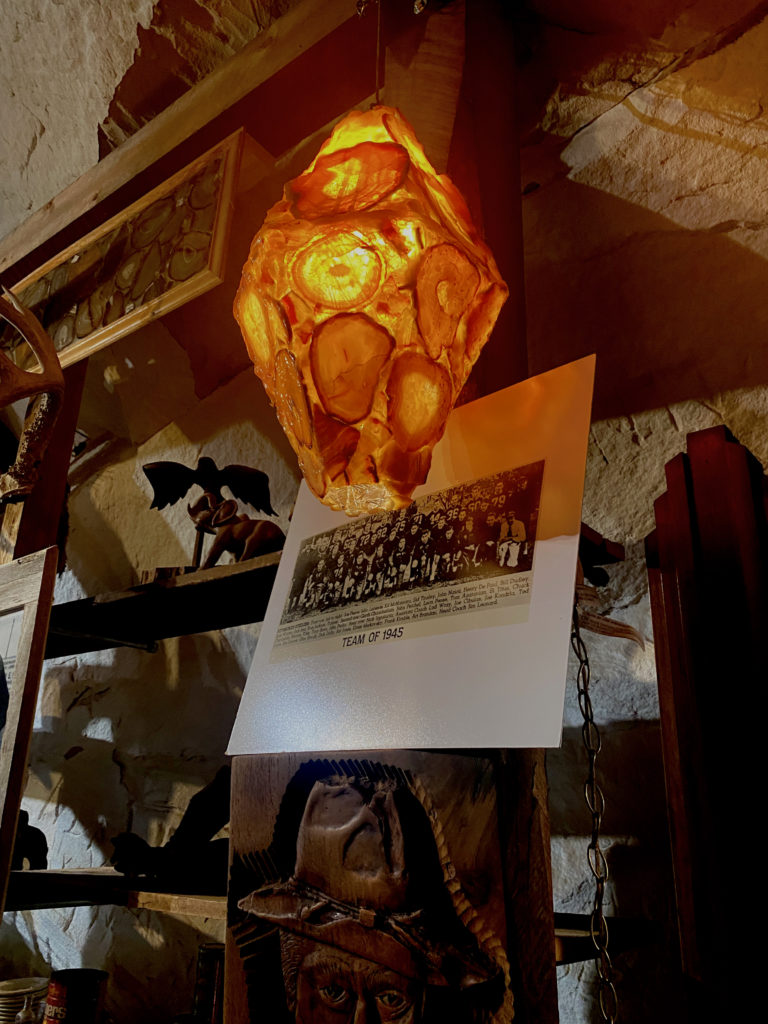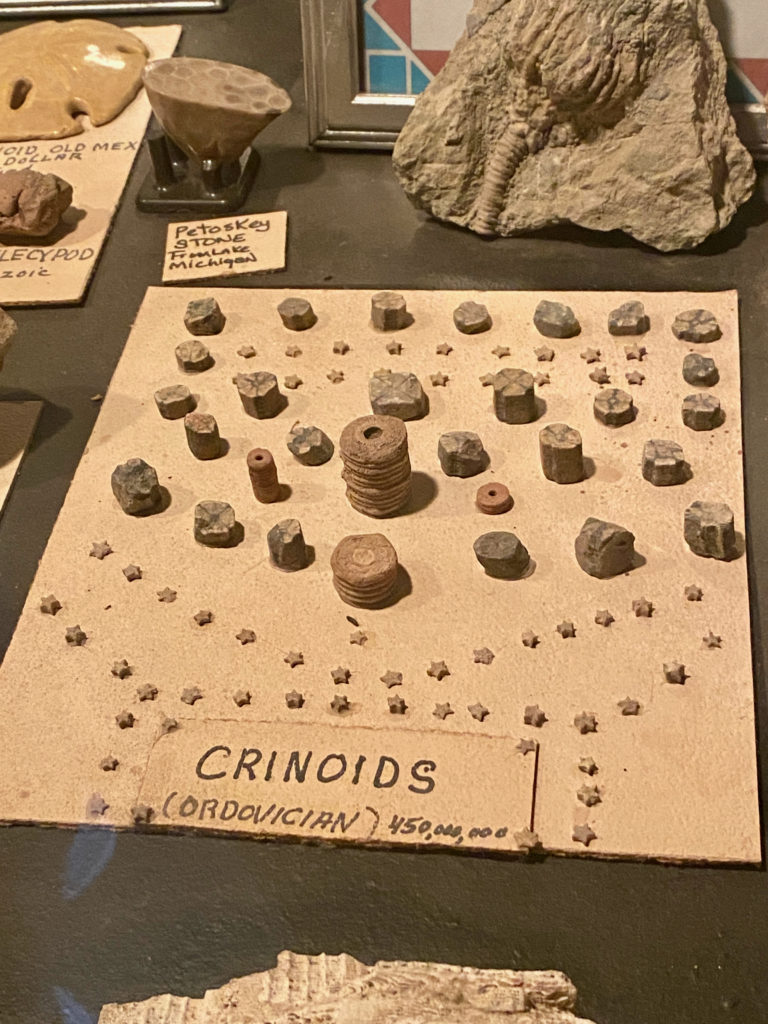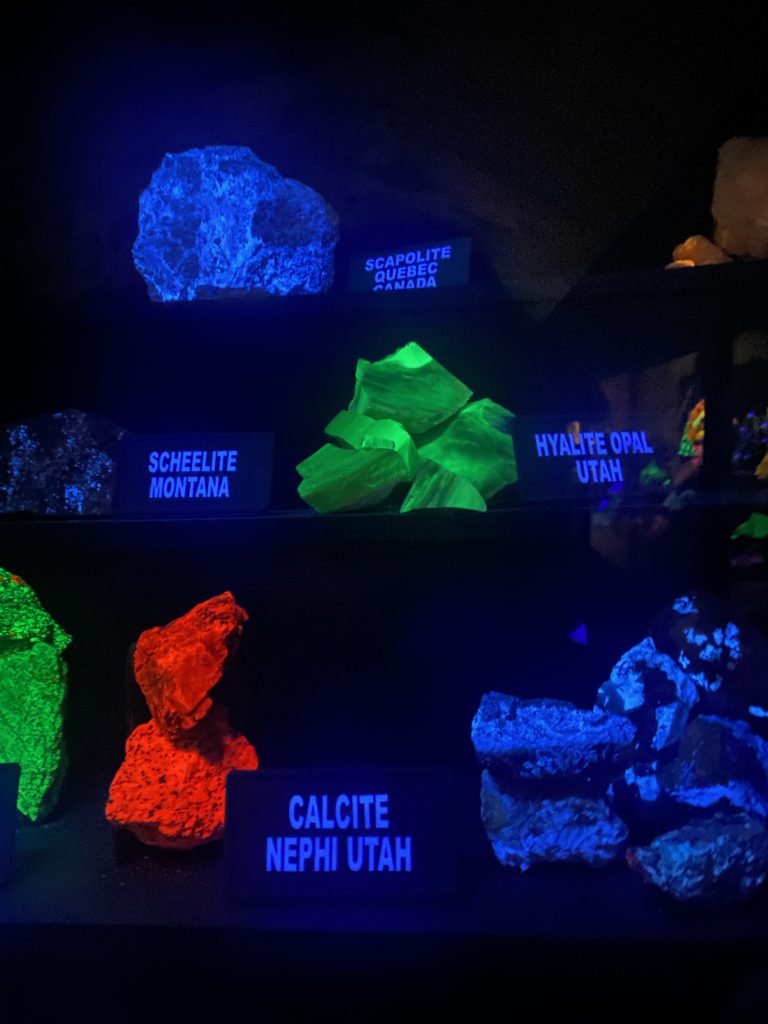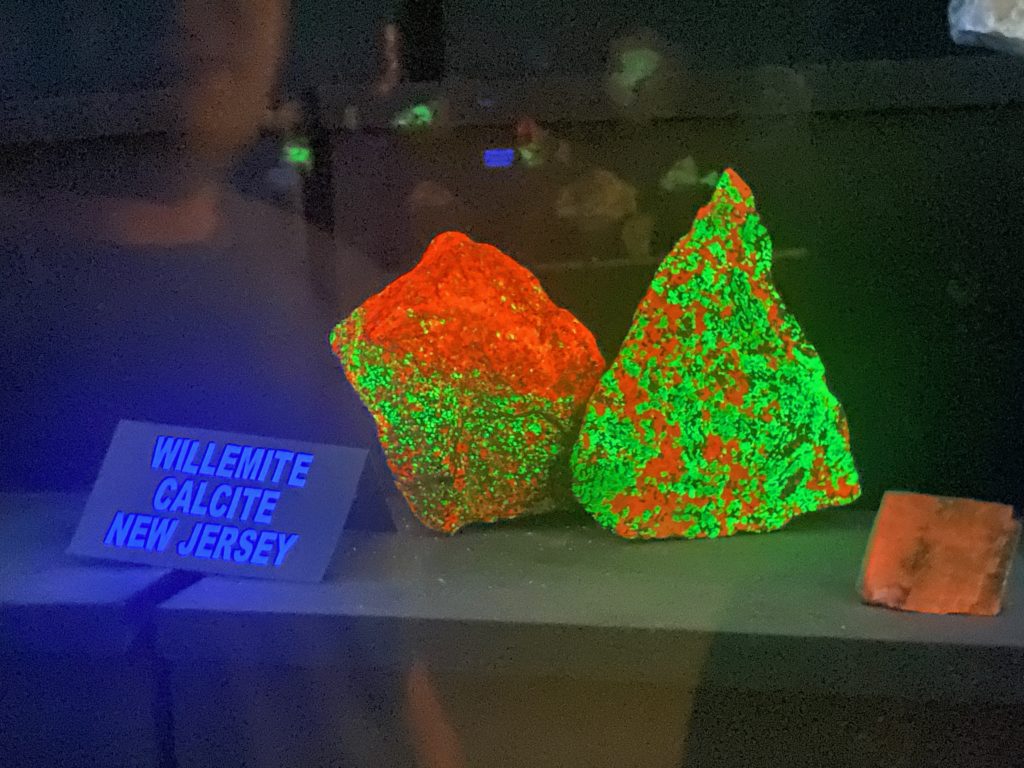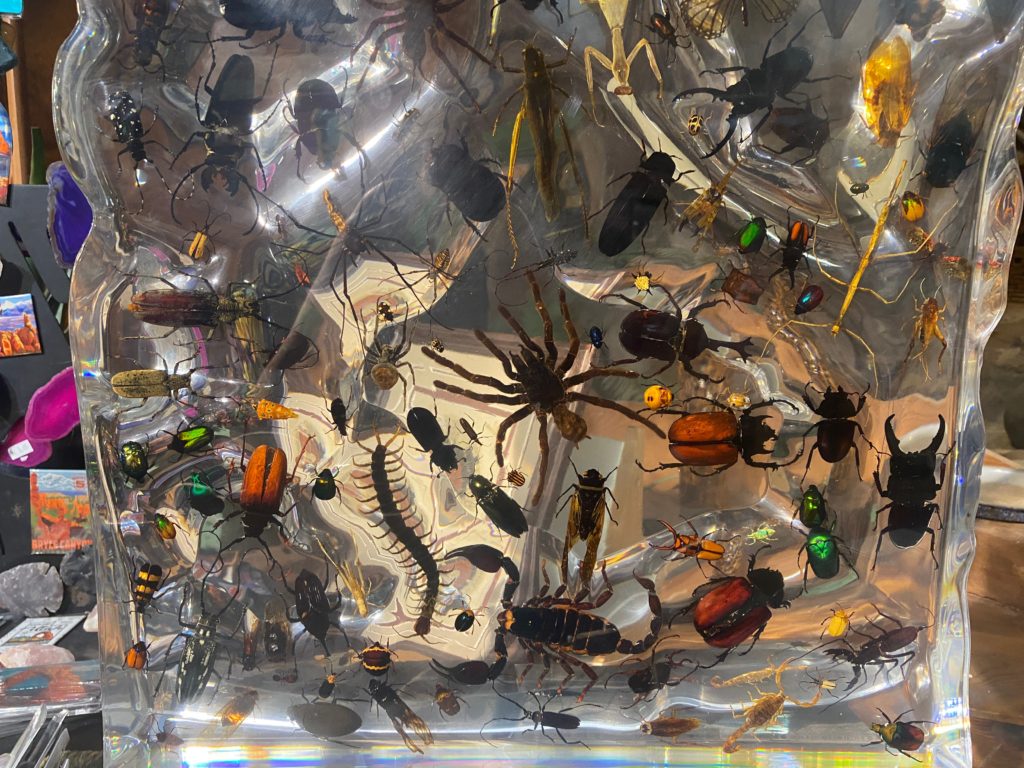 Our next stop was Coral Pink Sand Dune State Park.
Norah absolutely loved this one. We couldn't hardly get her back in the car!
Rolling on up the road, we reached the Belly of the Dragon cave, which was pretty cool, even if it is just a manmade wash tunnel under the road ha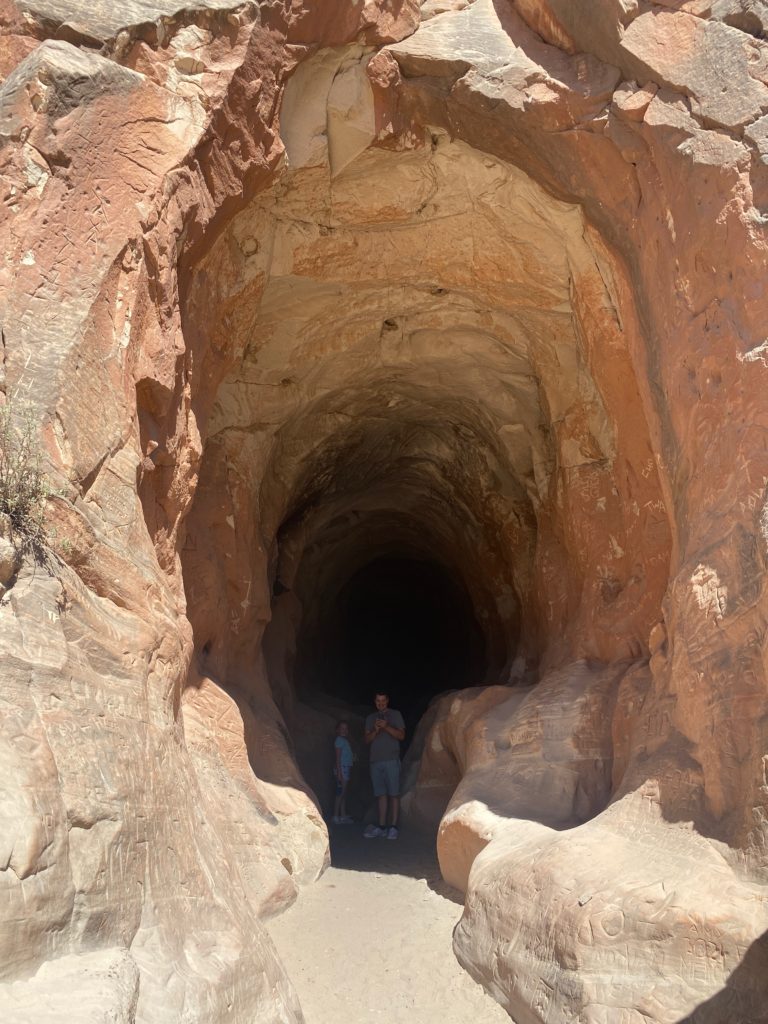 Finally, our destination was Zion National Park. We drove in from the East on the Mt Carmel Tunnel Hwy. It was absolutely gorgeous!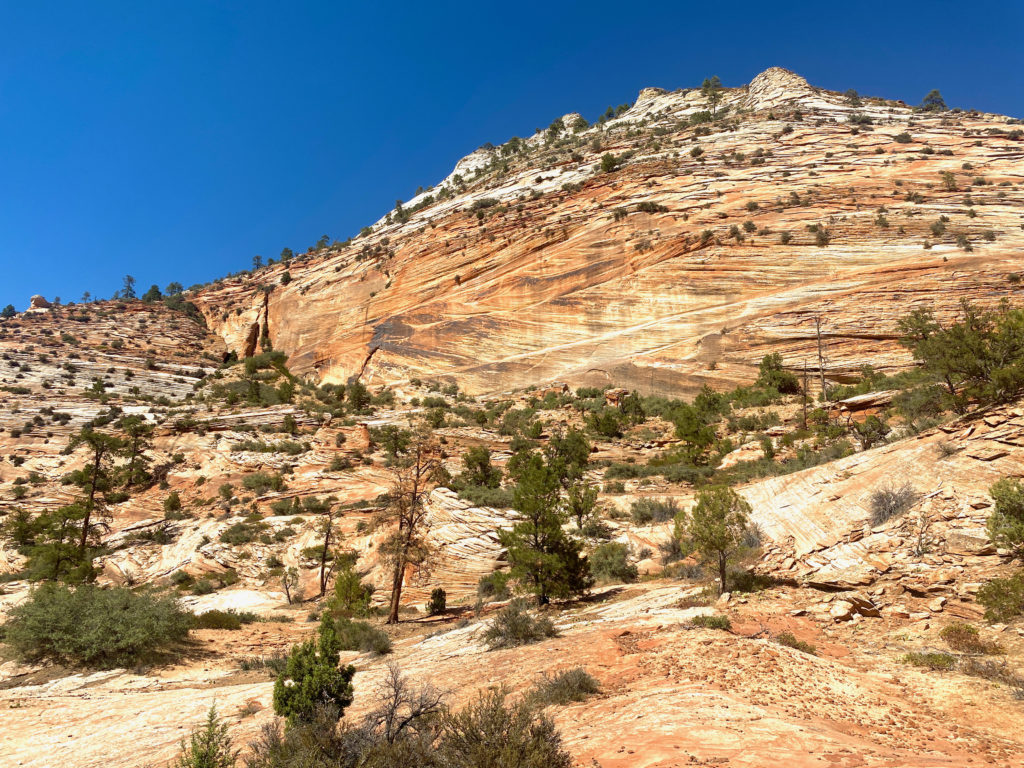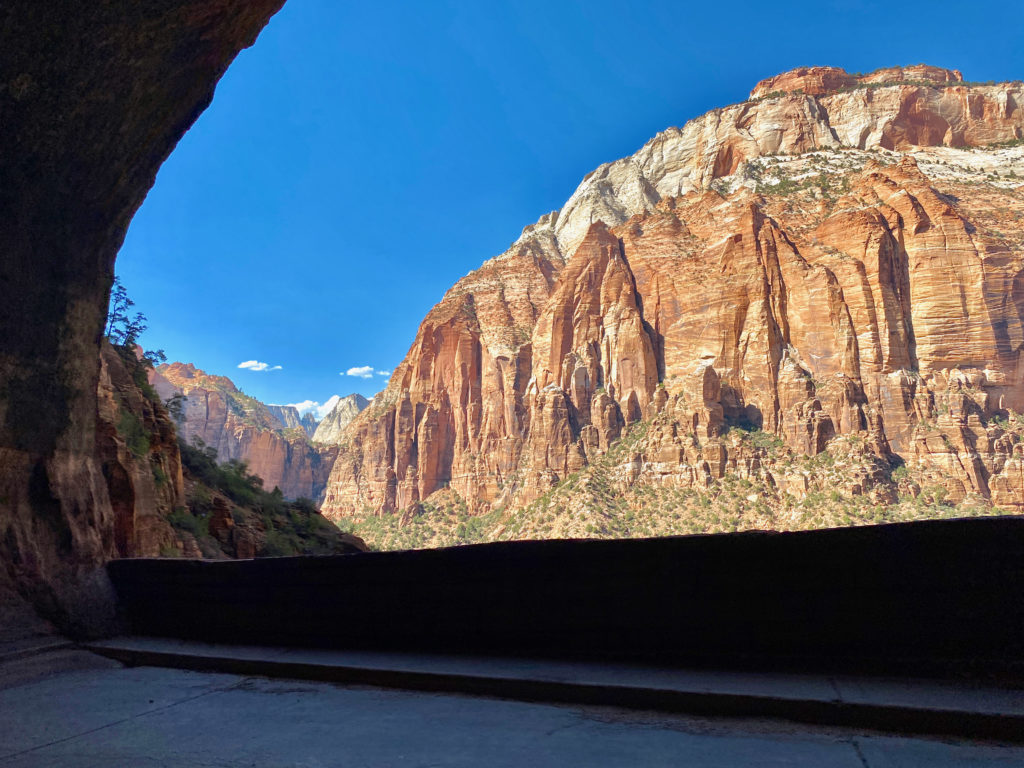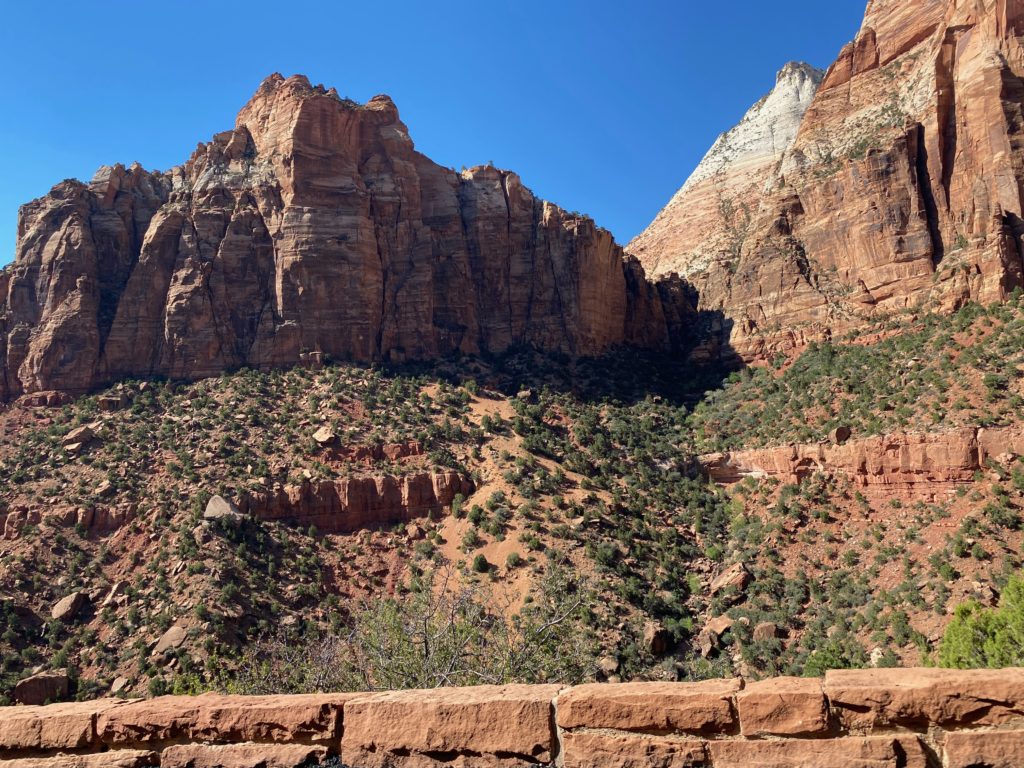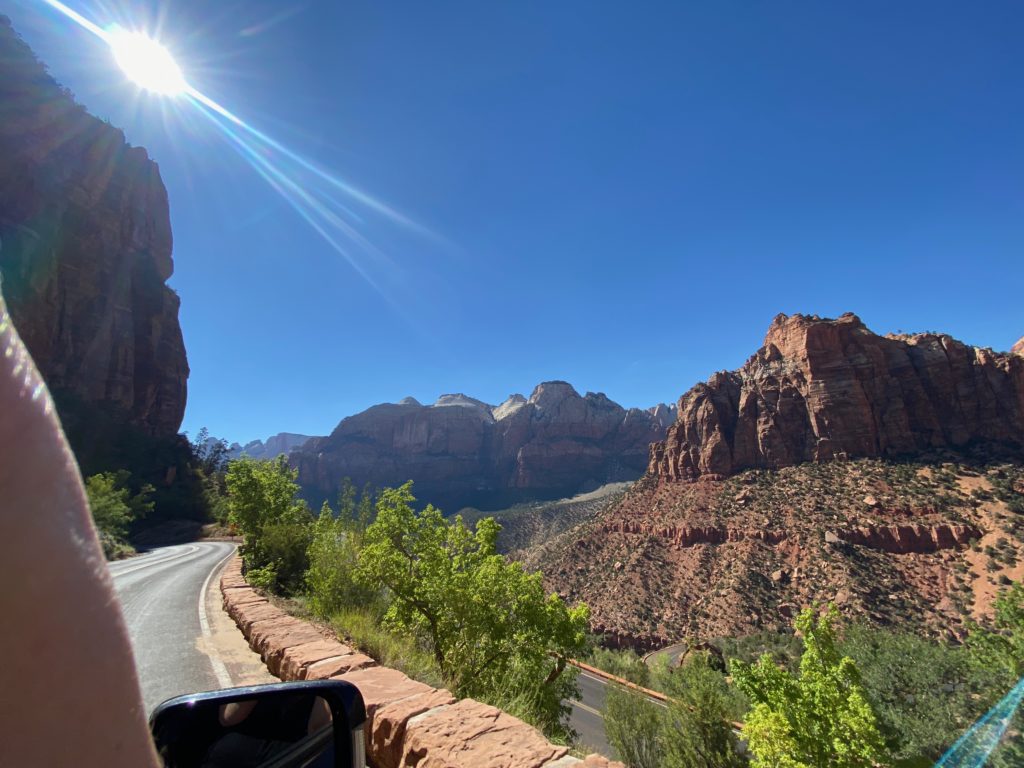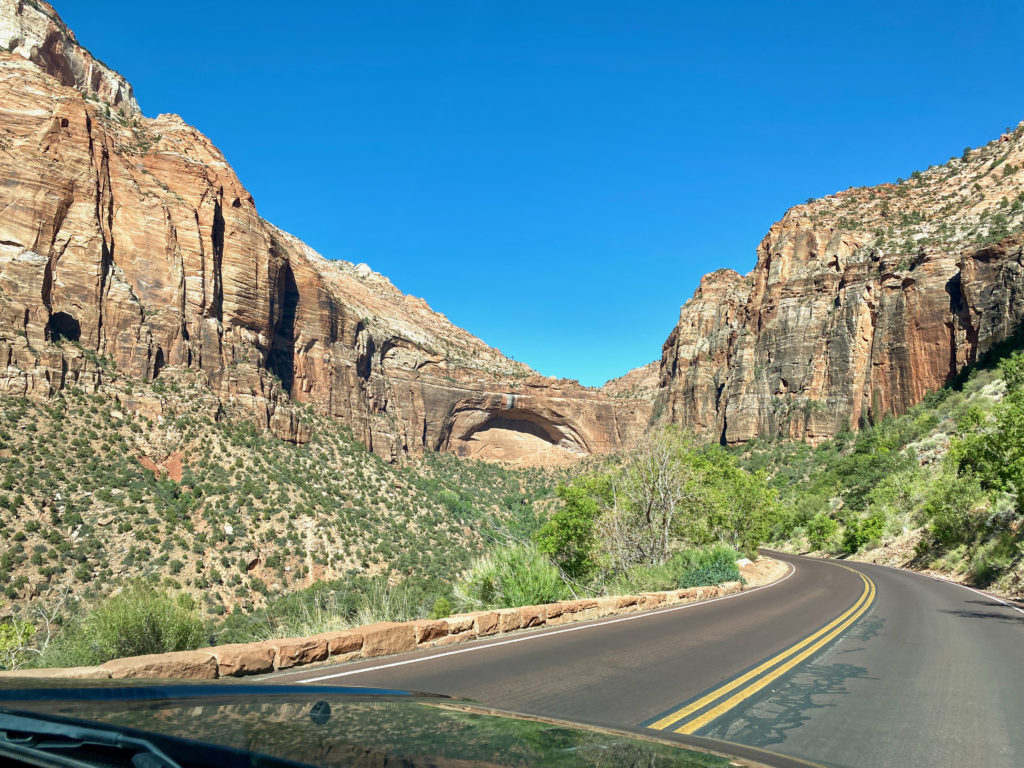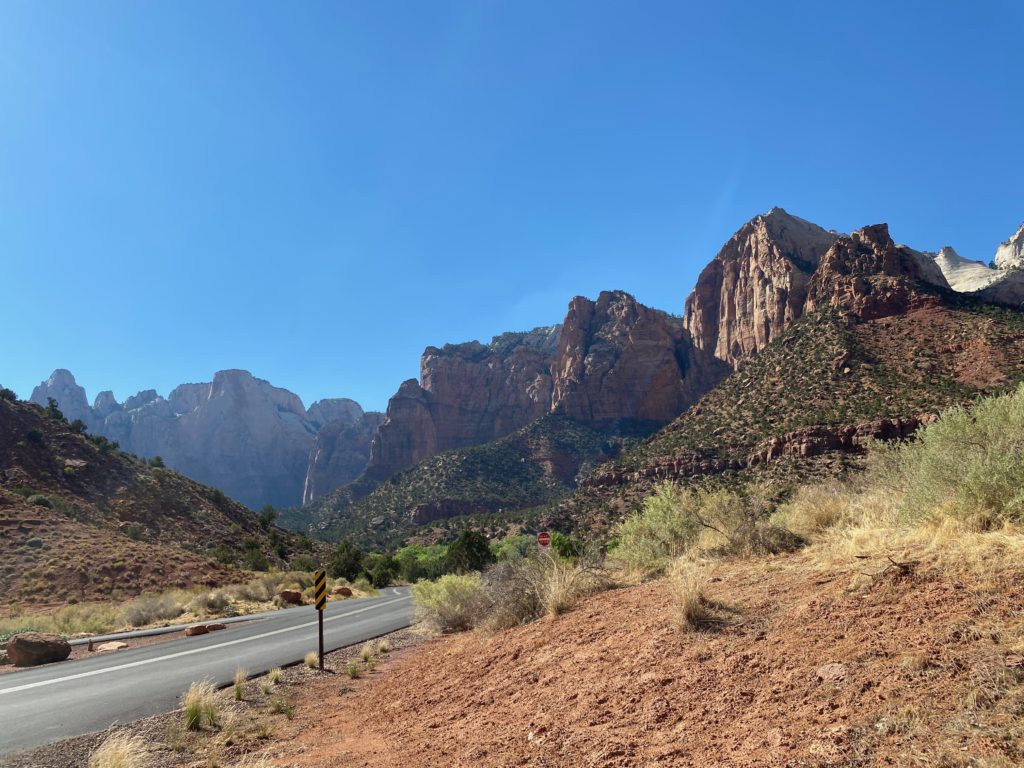 After that beautiful drive, we headed to the Visitor's Center to get Norah's National Park book stamped. It has all 63 national parks in it and I'm trying to remember to have her fill it out for each park,…and get her the official passport stamps at each visitor center. It was packed in the visitor center at 6 pm.
Unfortunately this is all of Zion we'll be seeing this trip. Zion is so busy right now that people are waiting 3 hours just to get a shuttle into the park-even lines forming at 5am. The Angel's Landing hike that is the most amazing views, was having 2-3 hour waits at the top to go through the chains. The Narrows, a bucket list hike through a canyon with HUGE cliffs, in water sometimes up to your chest, look like a line of sardines all packed into the can. Norah isn't old enough for Angel's Landing…or tall enough for the Narrows, so waiting 3 hours for a shuttle to maybe hike a mile at another viewpoint- when a few are even closed after a torrential downpour last week flash flooded the area and caused a lot of damage- didn't seem worth it. So, we are substituting Bryce Canyon tomorrow and we'll plan to visit Zion again in a few years.
We headed on to our hotel and checked in and we didn't feel like sitting down for a meal because we were tired and sweaty. There isn't a single restaurant that delivers, so Kegan walked down the street to Dulivia Italian and got takeaway. They don't normally do carryout. Its a fancy Italian place.. but when I called, the girl said she could easily do takeaway as long as we didn't care about the presentation, since they only had to-go containers, no silverware or anything. Boom. Done.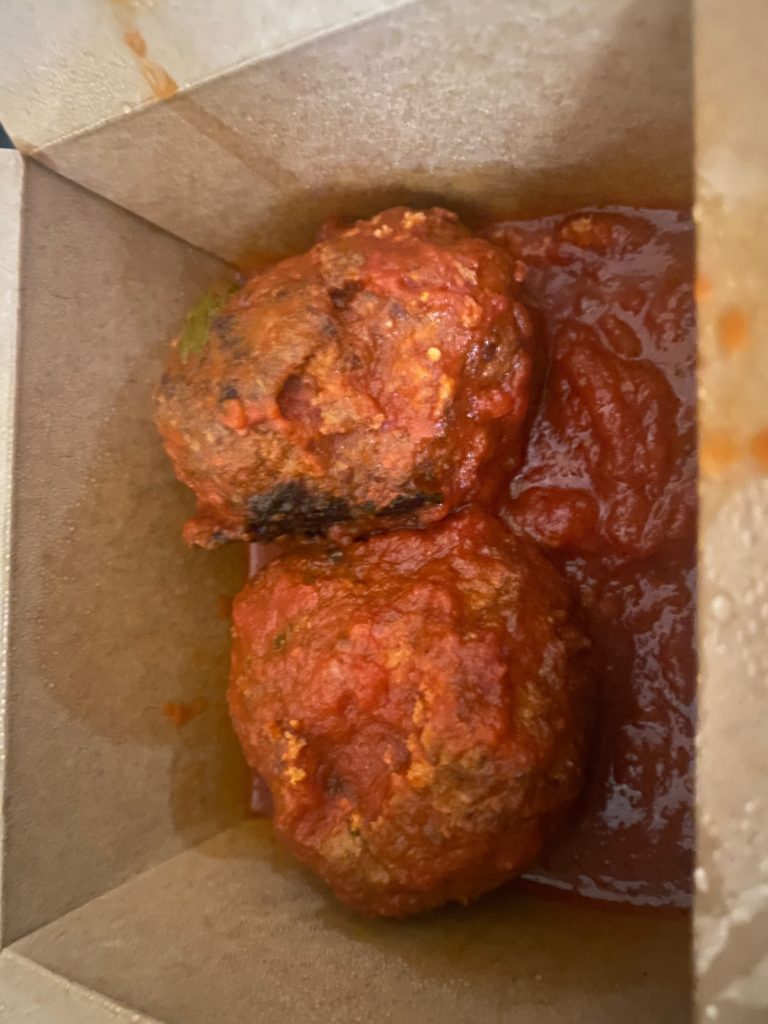 Overall a fun day of random stops and an early evening to the hotel. We actually stay at this hotel TWO nights! I wont know what to do being able to leave my stuff in the morning 🙂