Apparently, I didn't learn my lesson with driving in Naples yesterday and decided that we should go back and try to go the Archeologic Museum there that has a lot of really cool paintings and artifacts from Pompeii, Herculaneum, etc…
The drive back across the peninsula was better today without fog or rain
After an hour of routing and rerouting… And driving in this craziness- we decided that no museum was worth it. Haha
So we did a virtual tour of the things we could have seen if we would have been able to park. Worst place to date I have ever tried to take a car. If you vacation in Naples (I mean…really, don't for more than like 2 days… It's gross) but if you ignore me and Naples is on the list- no car. Train and bus only. You will enjoy yourself a LOT more.

We did find a spot to park (I don't think it was really a spot…but when in Naples…) A couple kilometers away and we are at a pizzeria that looked clean and I thought would have a bathroom since Norah was pushing max cap.
Since pizza is from Naples…I had high expectations… And my Margherita pizza was amazing.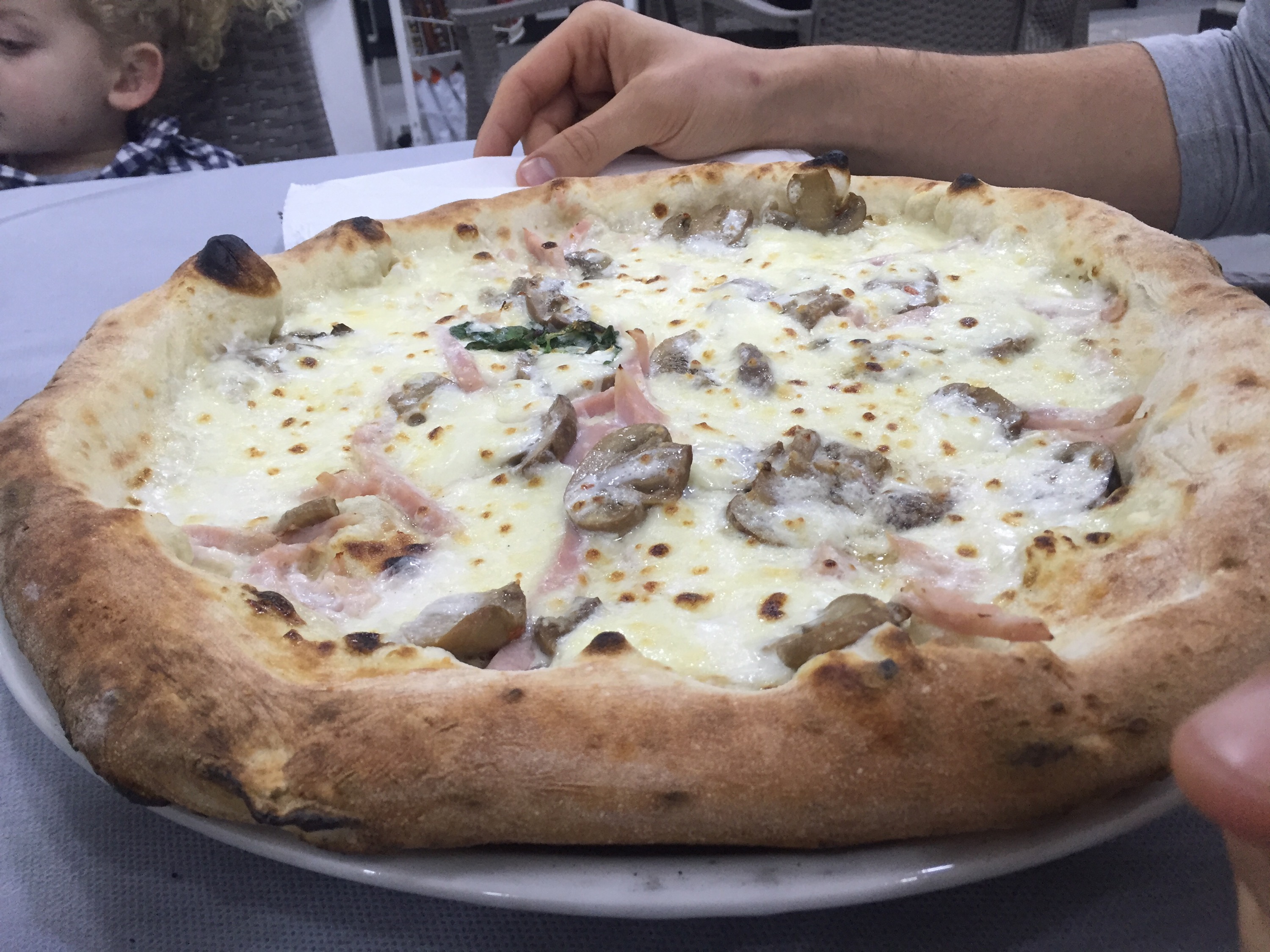 Norah was not happy about the wait for pizza
So I gave my camera. All better.
After that, we left Naples having done nothing and vowing to never come back again. Haha I hate to stereotype an entire city because Naples is HUGE- look closely at this picture, even though it's through a traffic fence along the highway. The city goes on forever…. I'm sure there's a nice part… But we didn't find it.

So we drove back again along the winding roads to Praiano.
We tried to go to the market, but it was closed and so was everything else Kegan went searching for..so that pizza dough of Norah's came in handy! Kegan added olive oil and some herbs he found on the terrace along with a pack of provolone and prosciutto we had for a snack. It was excellent!
Norah played elephant with the door wind stopper thingy…
We hung out for an easy evening full of tickles and airplane rides.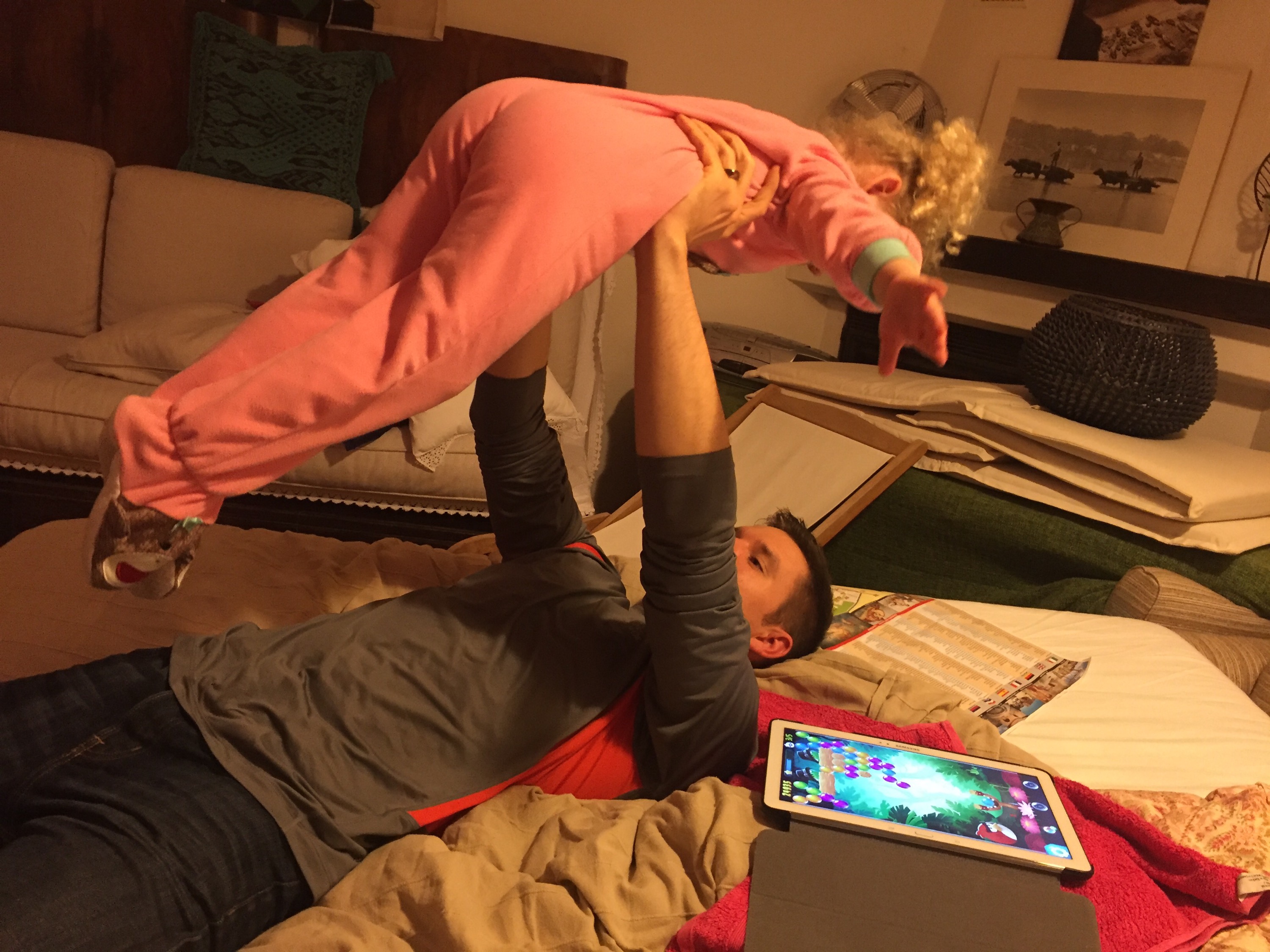 And enjoyed this for the last night
Tomorrow we will see Ravello, Amalfi and Salerno with an overnight ferry leaving Salerno for Sicily. Not sure if we'll have Internet to post, but we shall see 🙂