So obviously from the title, we ended up in Naples again. My favorite! But I'm totally going to leave you in suspense for why and how we ended up there until the end.
We left Praiano and headed towards Ravello and Amalfi, planning to end in Salerno since our ferry left out of the port of Salerno headed to Sicily.
Amalfi is beautiful… But it was cold and rainy the whole time we were there and most shops and restaurants were closed. If you go, it really has to be April-September. The straight vertical hills are not worth the hike when there is no glistening Mediterranean beaches waiting for you or no boat rides to Capri.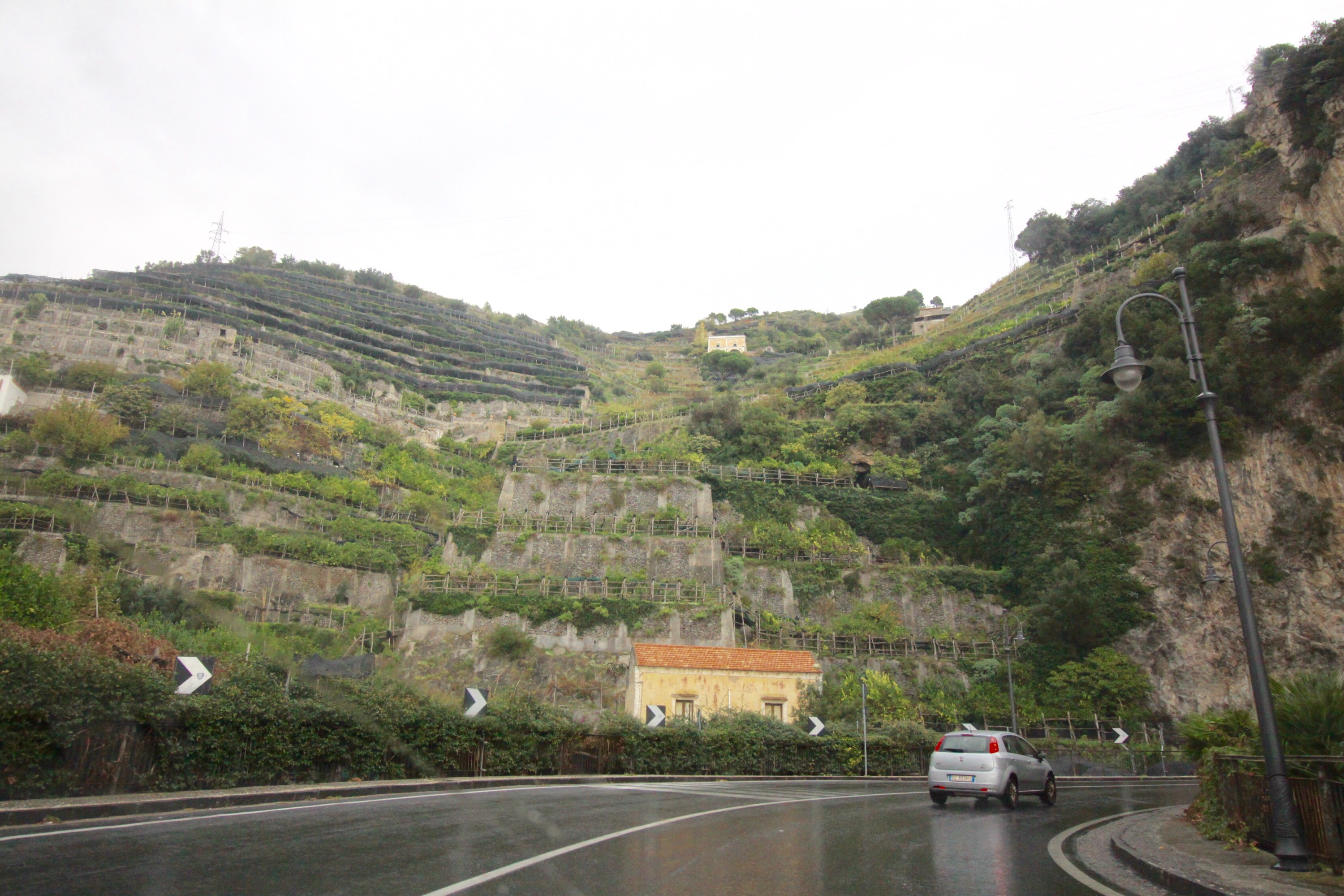 We were almost to Salerno trying to figure out what to do for the entire day before our 8pm ferry, when Kegan spotted this awesome looking castle way up on the hill. It was Castel di Arechi and it was on my list of alternate things to do should the vacation not go according to plan. (Like 59 degrees and pouring rain in Amalfi.)

So we headed up the towering hill above town to check it out. They were supposed to have a museum with medieval weapons and other cool things, so I figured it might actually be worth the hike up to the top. All of the hills. We climbed all of the hills in Italy, I swear to you. Haha
The views were amazing.

The castle is cool. It's been here (parts of it) since around 500AD when the Byzantines built a tower here. The Lombards took over in the mid-600s and when Duke Arechi II moved the Capitol of their southern claim to Salerno in the late 700s, he moved to the castle and spent a lot of time and effort on it.
Next came the Norman conquerors in 1077 and by now there were flying objects to be concerned about such as catapults, so they added even more fortification to the walls and the castle.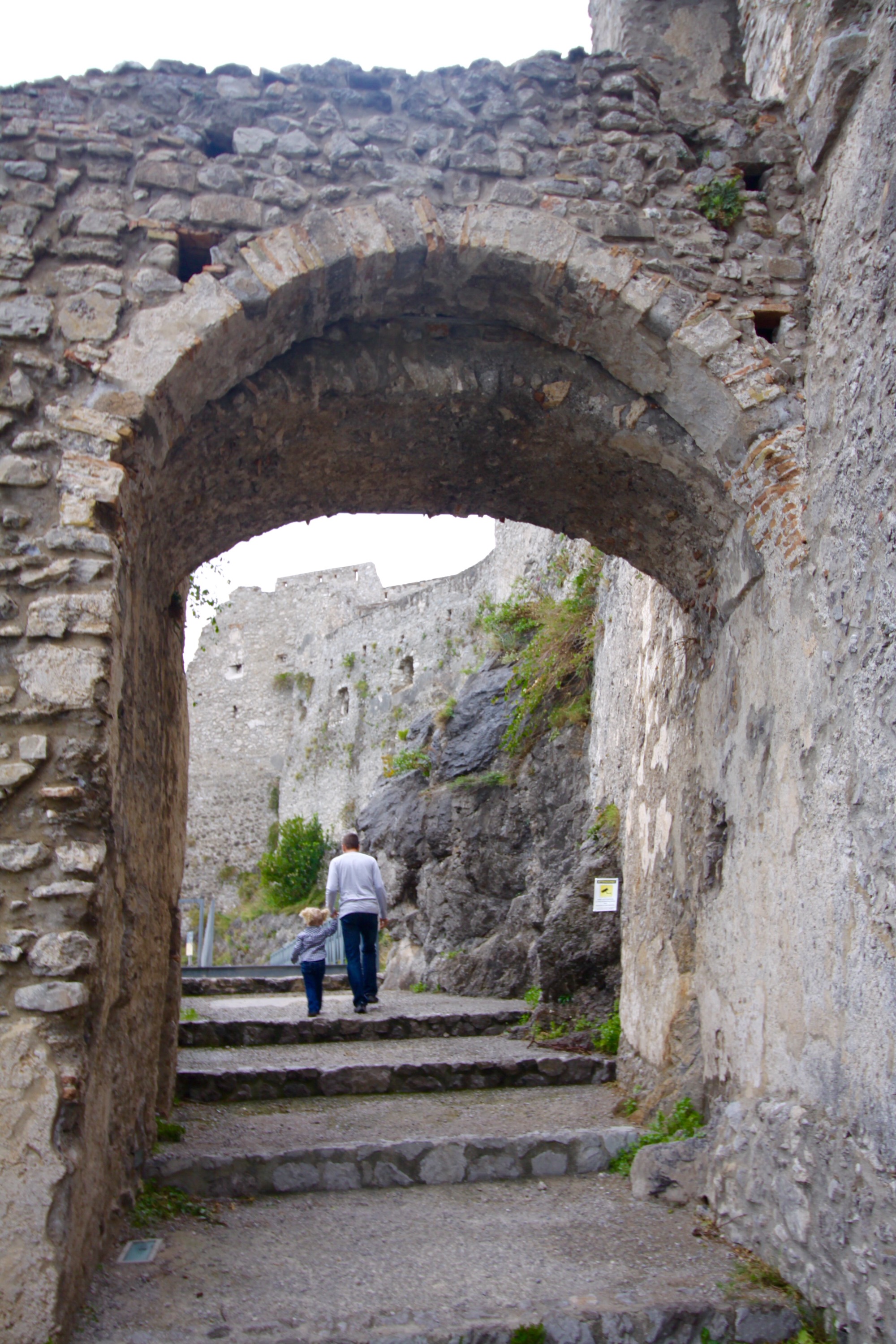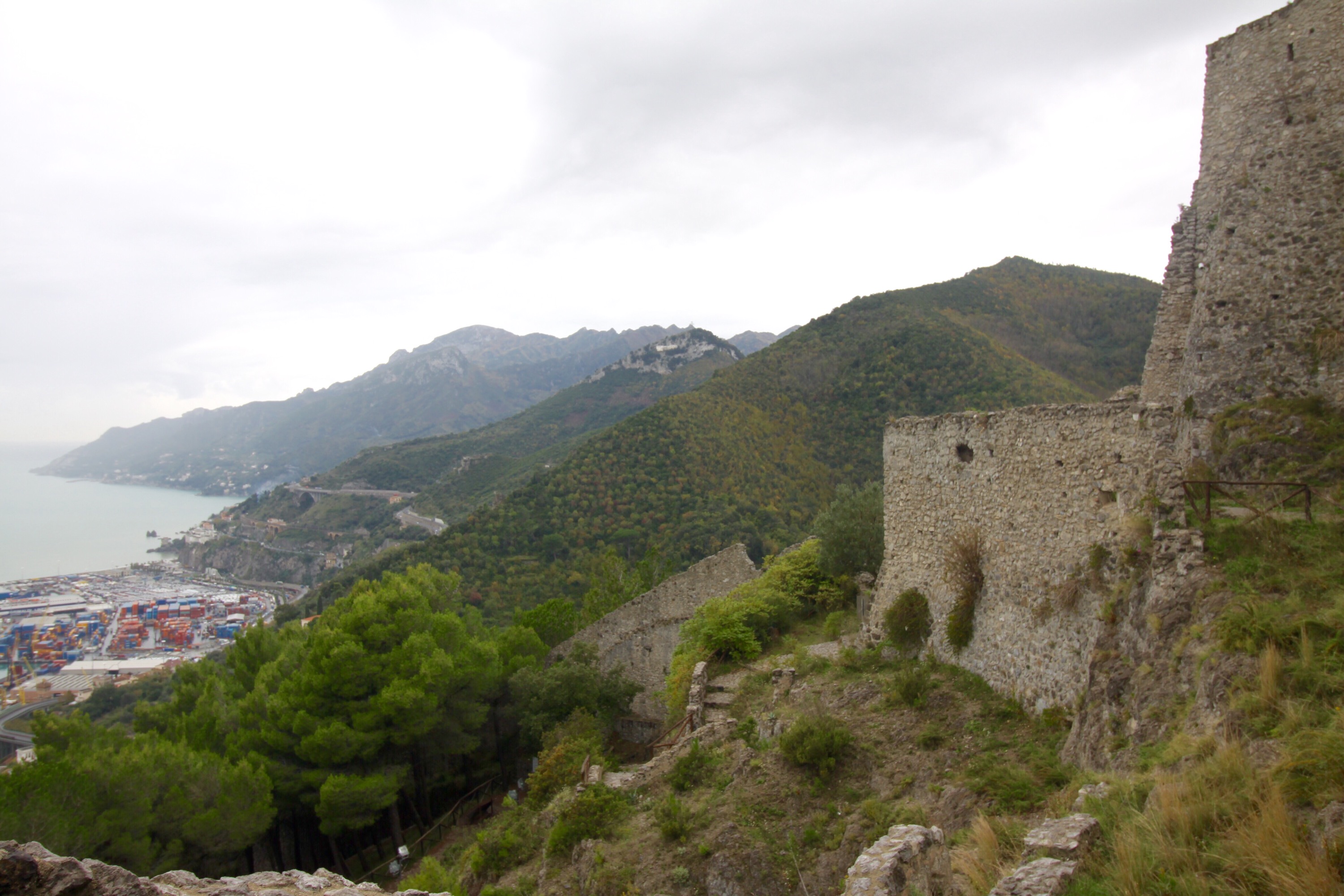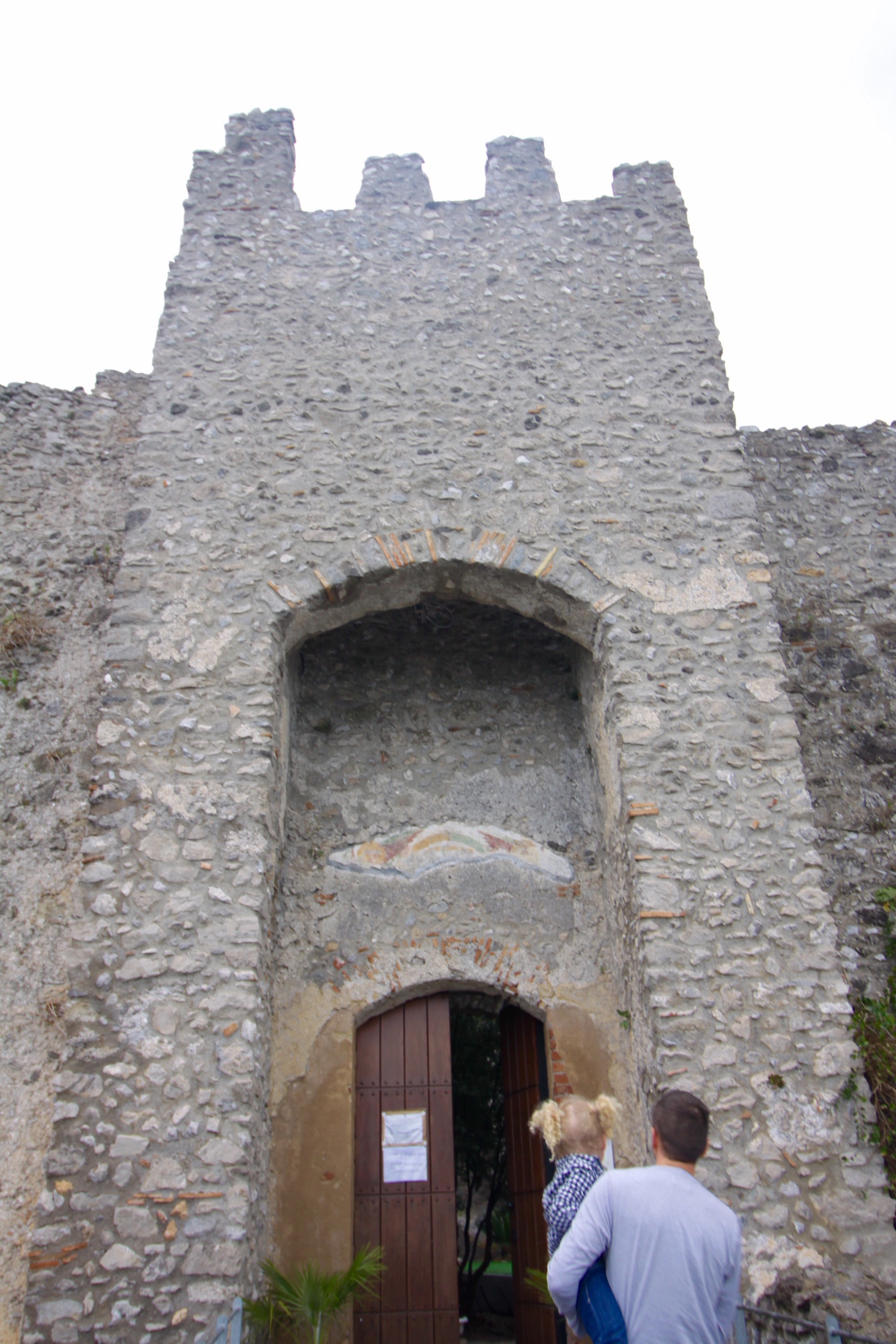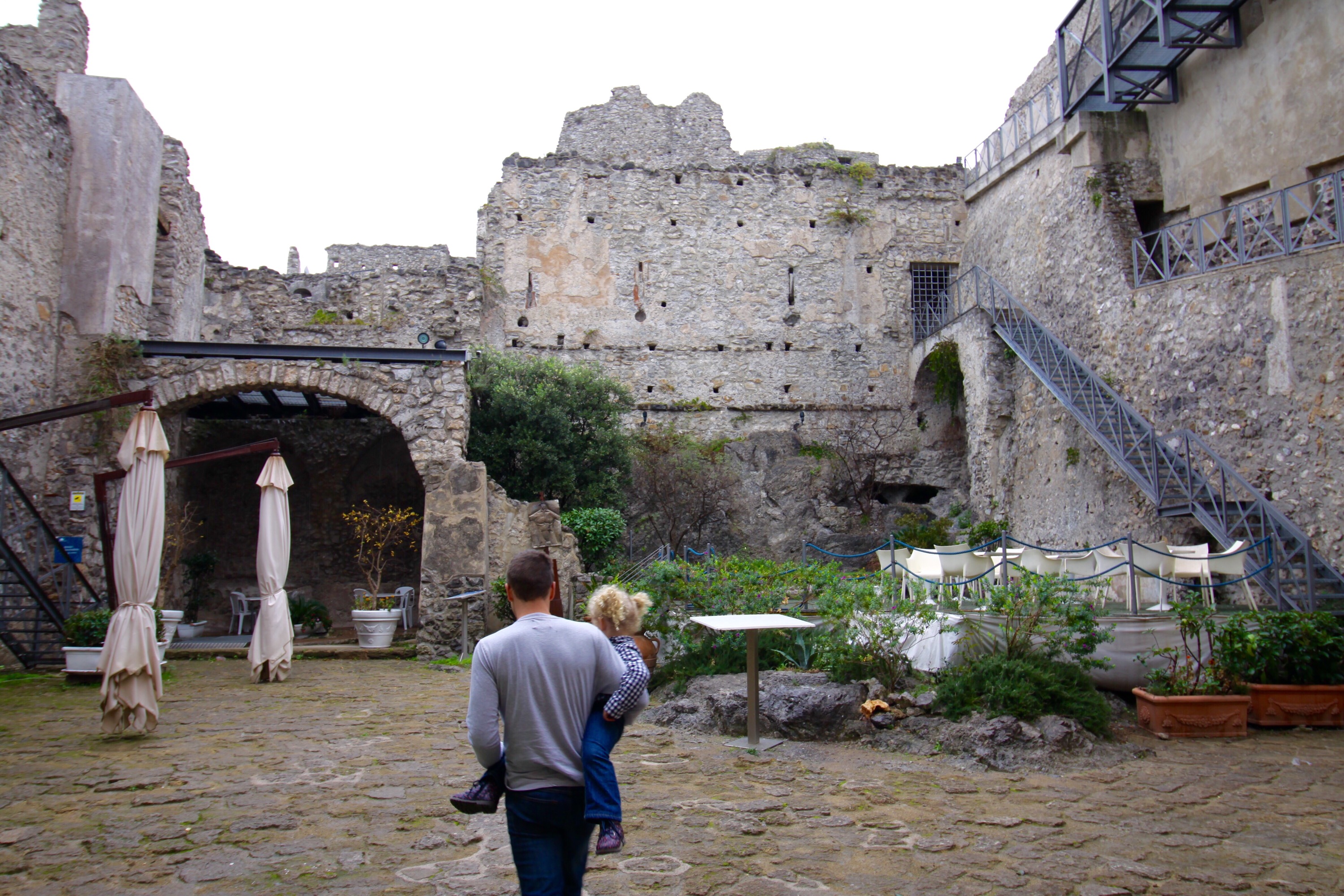 In the 1400s a wealthy family from Naples that ruled over Salerno lived in the castle and added a huge patio with amazing views of the city.
We got inside to the museum after all of that…and it was closed. On a Monday. No real idea why. So we got coffee at the counter that was open, but we couldn't walk through the museum that was standing open with all the lights on and the doors unlocked. Even though we could walk through there to go to the bathroom. Seemed like weird logic to me… But whatever.

So after seeing those views and being a little shocked by driving in Naples, I proposed that we drive the hour south to Paestrum, a site with some of the best preserved Greek ruins that I thought we were going to miss because of our time in Amalfi and Salerno.
Right outside of the ruins was a huge expanse of beachline that looked like it was trapped in the 1950s. There were little lido beachfront buildings and you could pull right up on the sand…. I bet it's an amazing time in the summer when it's sunny and warm.
After a little research, I discovered that this is the beach that the Allieds stormed when they invaded Italy in 1943. The German gave some pretty heavy resistance here so I'm sure that the entire area was rebuilt after the war…. Hence looking like it's straight out of the 1950s. While I'm sure there are a lot cheaper and closer beach destinations, if you are in the area in the summer- I would totally recommend a couple days here for the atmosphere and beaches.

Paestrum was pretty awesome. The Greeks settled here around 550BC. They built these temples to gods and goddesses. 300 years later, the Romans took over and further built up the city and dwellings.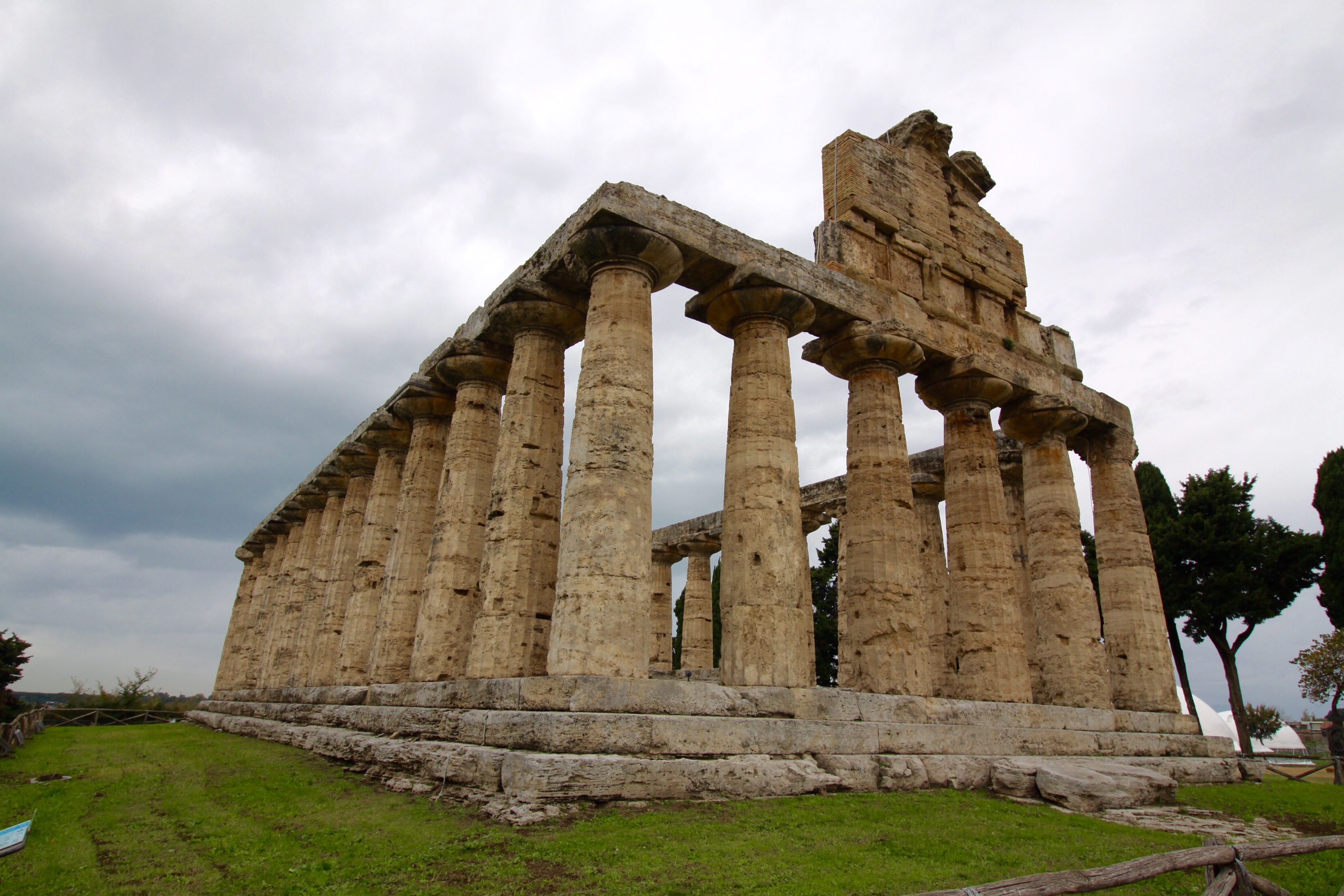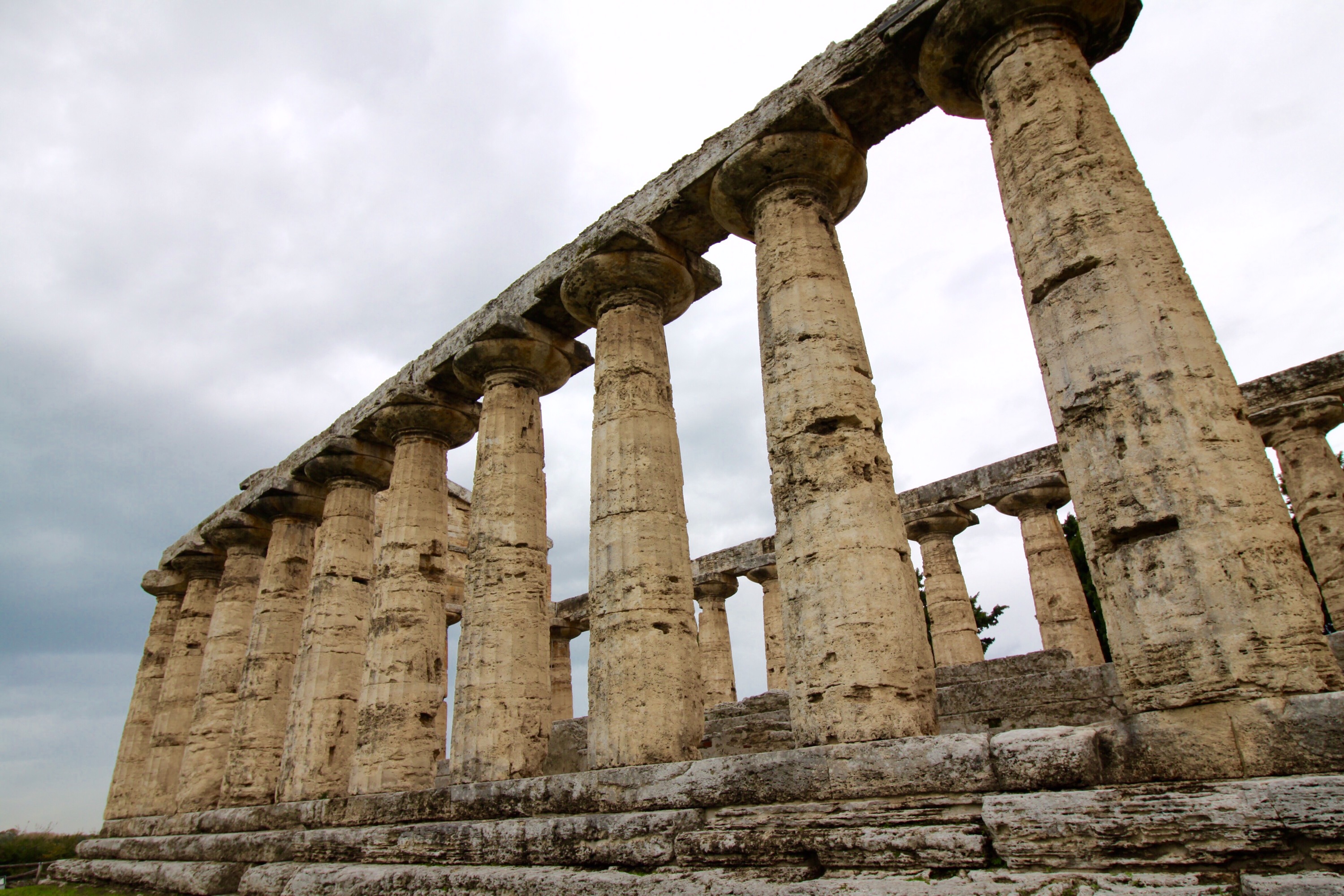 This big marble piece would have been in the middle of a Roman house with an open ceiling area. They would have used it to catch rainwater for use and drinking. Since this area was eventually wiped out by malaria, all I can think of is mosquito hell…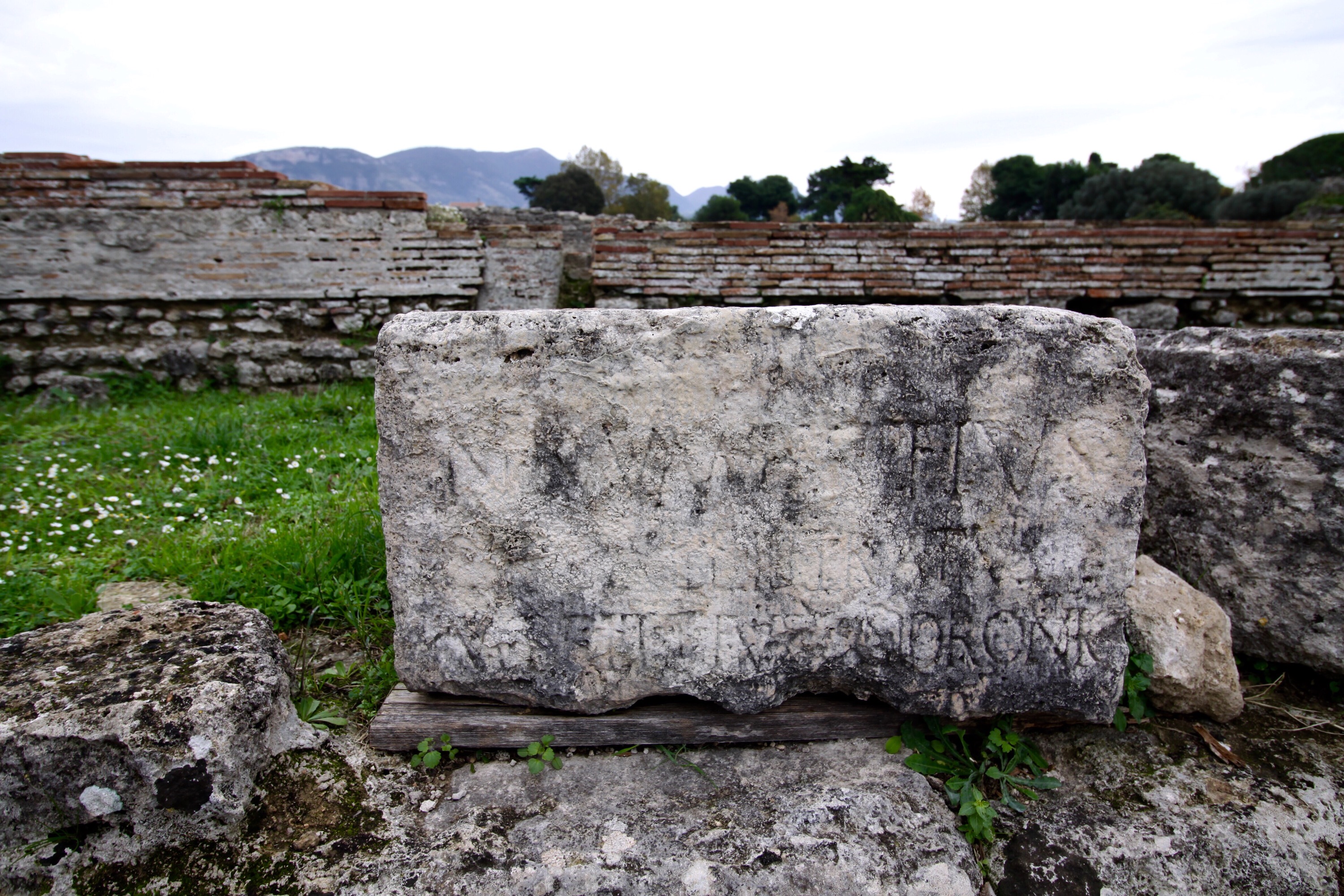 After walking around here, we sat down for some lunch. It was just a sandwich shop with some basics but it was good.
Note-when you order a hamburger in Italy, you quite literally just get a patty. No bun. Lol Norah only wanted the French fries anyway so it was fine.
Norah met "Pizza Pete". If you've been to our house recently, you know about the pizza mania game she subjects everyone to. Ha

After lunch we meandered back to the car to try to find our ferry info and see where exactly we needed to go. Much to my surprise…turns out I had booked the Naples to Palermo ferry instead of the Salerno to Palermo ferry! It wouldn't be a real vacation if I didn't book tickets out of the wrong airport or the wrong date or apparently the wrong ferry port at least once! Haha. So it's now 3:49om- we are at least 2 hours from Naples and we have to have our car to the port by 6pm. Oh, and we have no idea where the port or the ticket office is. Panic mode! Lol
Luckily, we skated in around 5:40pm and it was smooth sailing :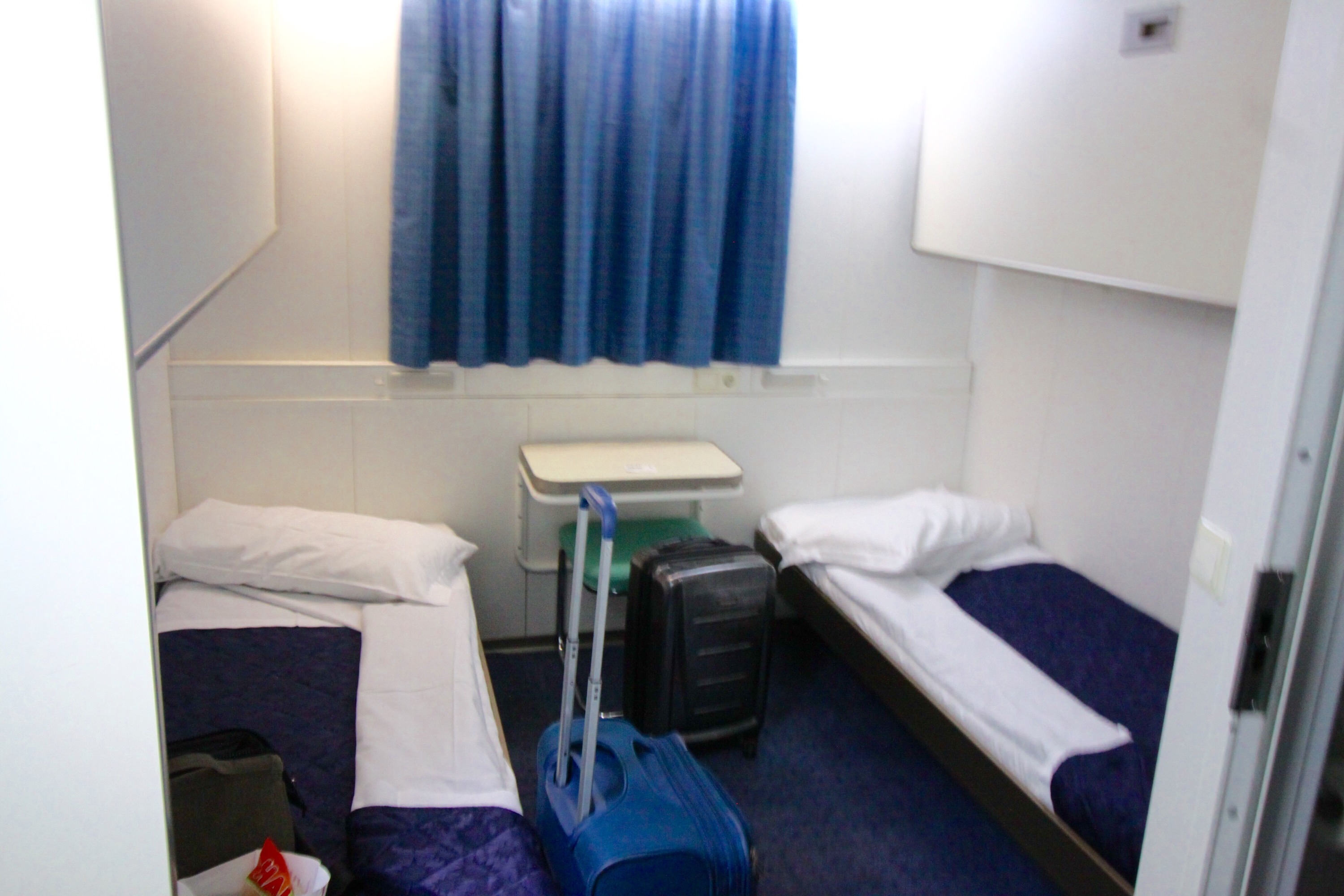 The cabin was quite nice for what I had expected and they had a cafeteria where we had some meatballs and pasta fagiole soup and a gift shop where we bought a little Doc McStuffins surprise bag that kept her busy for the evening. We went to sleep early because we had to be up to get off the boat by 7am. Plus, we had no wifi…what else was there to do?? 🙂