This whole trip started out of laziness. haha
Since we are moving, we listed our house in Florida for sale. I was discussing my summer plans with my friend Ciara (Kee-ra – i know… I didn't pronounce it right either) She lives in Dublin and she is one of my aforementioned Irish connections made while seeking out private sector healthcare consulting needs. I told her we planned on coming over the Ireland for 2-3 weeks in July… then probably coming over for good around Sept or Oct. She said fantastic, we'll have the craic. (pronounced 'crack'. means to have a blast) and she took some days off work. Fast forward to actually listing our house early, being in Alabama the last couple months…and just wanting to actually spend some time in our lovely home before it's gone forever….I decided my laziness beat out the travel bug this July… and I bargained with her. So…. how do you feel about coming to the states instead? and so it was.
Now. I cant possibly let the lass come visit us in Florida and not at least plan some fun stuff…thus- the "staycation" was born. Well…that and the fact that back when we were gone all the time, we were renting the house on AirBnb… and there was a family that reserved it for a week in July that I felt terrible about cancelling on. haha Lemons=lemonade! 🙂
So, the basic itinerary is:
Disney's Magic Kingdom on Friday (I owed Norah this from the last few months of… just a little bit longer and we'll go see Mickey. lol)
Saturday- we'll hang out in Orlando and pick Ciara up from the airport in the evening and drive to St. Augustine
Sunday/Monday trolling around St. Augustine
Tuesday- West Palm Beach
Wednesday- Miami
Thursday morning- a snorkeling trip in Key Largo before heading back home.
The next week, we have some random local things planned: Butterfly World, Morikami Japanese Gardens, Swap Shop Drive in…and some other gems of South Florida.
Since I always kick off a trip with some sort of packing advice, I tried not to disappoint…but really- all I have is one little item to share:
The Lay-n-Go Cosmetic Bag
https://www.amazon.com/Lay-n-Go-Cosmo-Cosmetic-Bag-Black/dp/B00B04V3PQ
I saw this on clearance somewhere and picked it up a few months ago to try out… and this became the perfect opportunity. Most packing solutions are organizers…with a spot for everything, which is all well and good until it never goes back together as well as it initially packed, leaving you cramming things in any pocket you can find.
Also, if like us, you go on a trip that has you in a different hotel every night or two, repacking everything is a royal pain.
So, I gave this a shot… and my laziness is a big fan. haha
You just lay everything you'll need for the bathroom in the middle, gather up the strings and viola, toiletry bag. When you get to the hotel, release the strings, use what you need, then tie in up again! quick packing:level genius.
Also, another friend-Alicia- told me about these little travel shaving cream sheets that don't count against you in your liquids. They are just dry sheets, you take one out, like a Listerine breath strip, and rub it in your hands in the shower and it mixes with the water and lathers. Sounds promising… will report back tomorrow.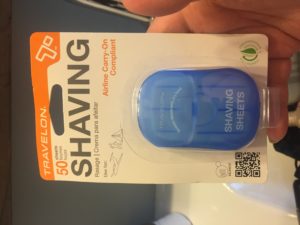 So, today we headed out northbound for the land of the Mouse. We were trying to decide what we wanted for dinner, entertaining the idea of Boston Lobster Feast. All you can eat lobster buffet. But…its just pretty terrible quality food- so we quickly dismissed that but somehow the thought of Dim Sum came up. Turns out, there is a San Fransisco quality Dim Sum restaurant in Orlando! So off we went.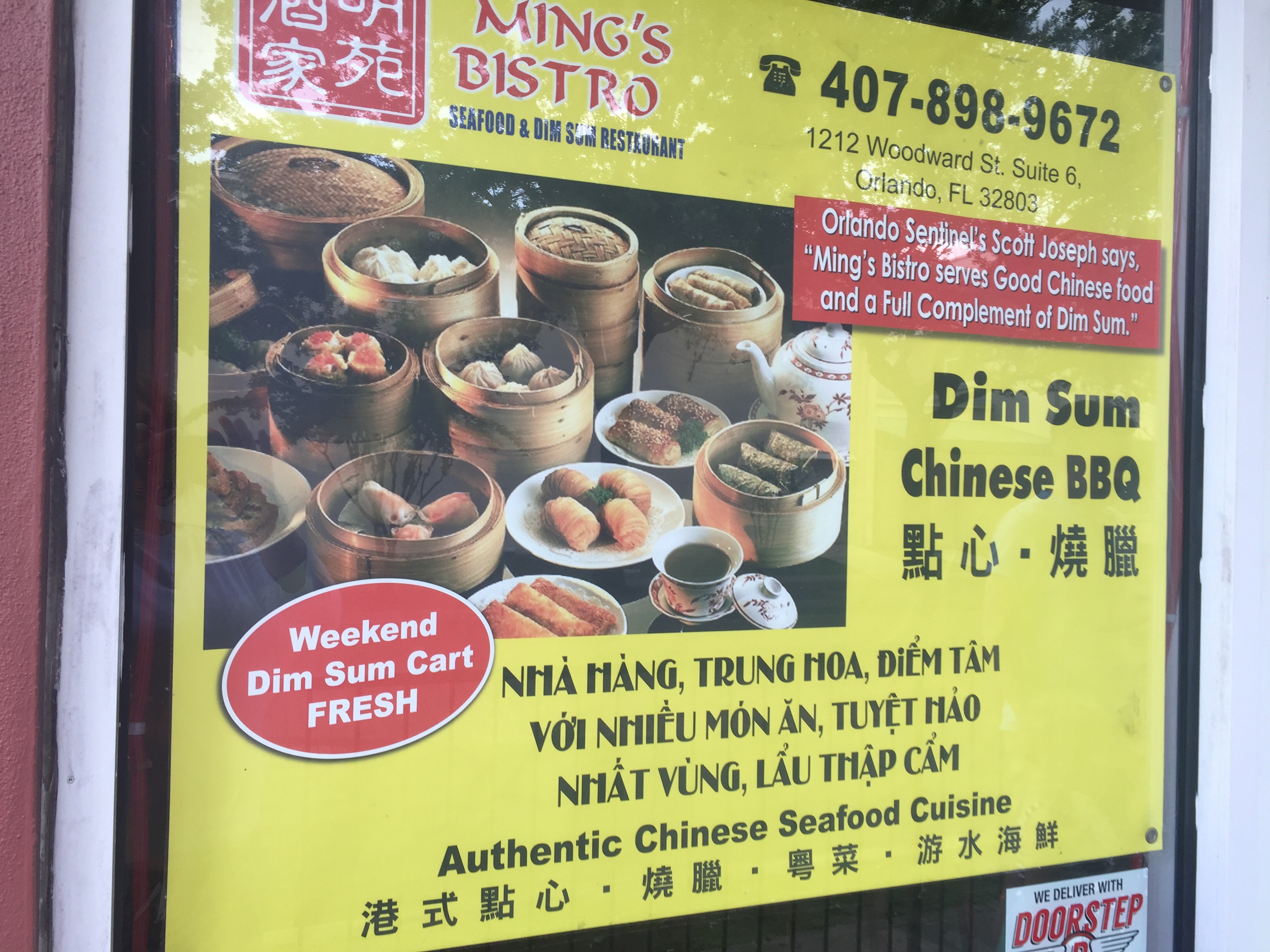 I'm not going to pretend to be an expert on Dim Sum…. but its a lunch Cantonese type asian cuisine. The small almost finger foods are usually brought around giant hall type restaurants on big carts in steamer baskets and metal trays and you just point and pick out the items you want, the waiter marks how fat you are down on a receipt card and when you tap out, they ring it all up and you pay. (Ok, maybe its just to keep track…but I feel like they're judging me. and that might be due to the fact that we can eat the dim sums. all of them. ha)
In this case, on a week day before 5pm, the restaurant was empty, so no carts-
but we did get a paper menu to fill out and they made whatever we wanted from the menu. which-again-was basically everything.
Pictured here: Shrimp Balls, Shrimp Dumplings, Taro Root Balls, and Steamed Pork Buns

Pork dumplings
Spicy Garlic Tripe- this was Kegan's idea but honestly- it was pretty good
Baked BBQ Pork Buns

Chive Dumpling
We left happy and our Dim Sum craving satisfied for another few months. Maybe next time we get the craving we can go to China and compare. ha

We checked into our hotel. We have stayed here before, but last time it was the Nickelodeon Suites Resort and there were characters everywhere. Norah loved it. In May, Holiday Inn bought the property and remodeled it, no more characters, but they still have a 4D movie theater, an arcade, a massive swimming pool, kiddy pool and water slides… so we decided to give it a go anyway. I've stayed in way better…. different is not always better. But, Norah should be happy with the water and she's loving the movies and the arcade.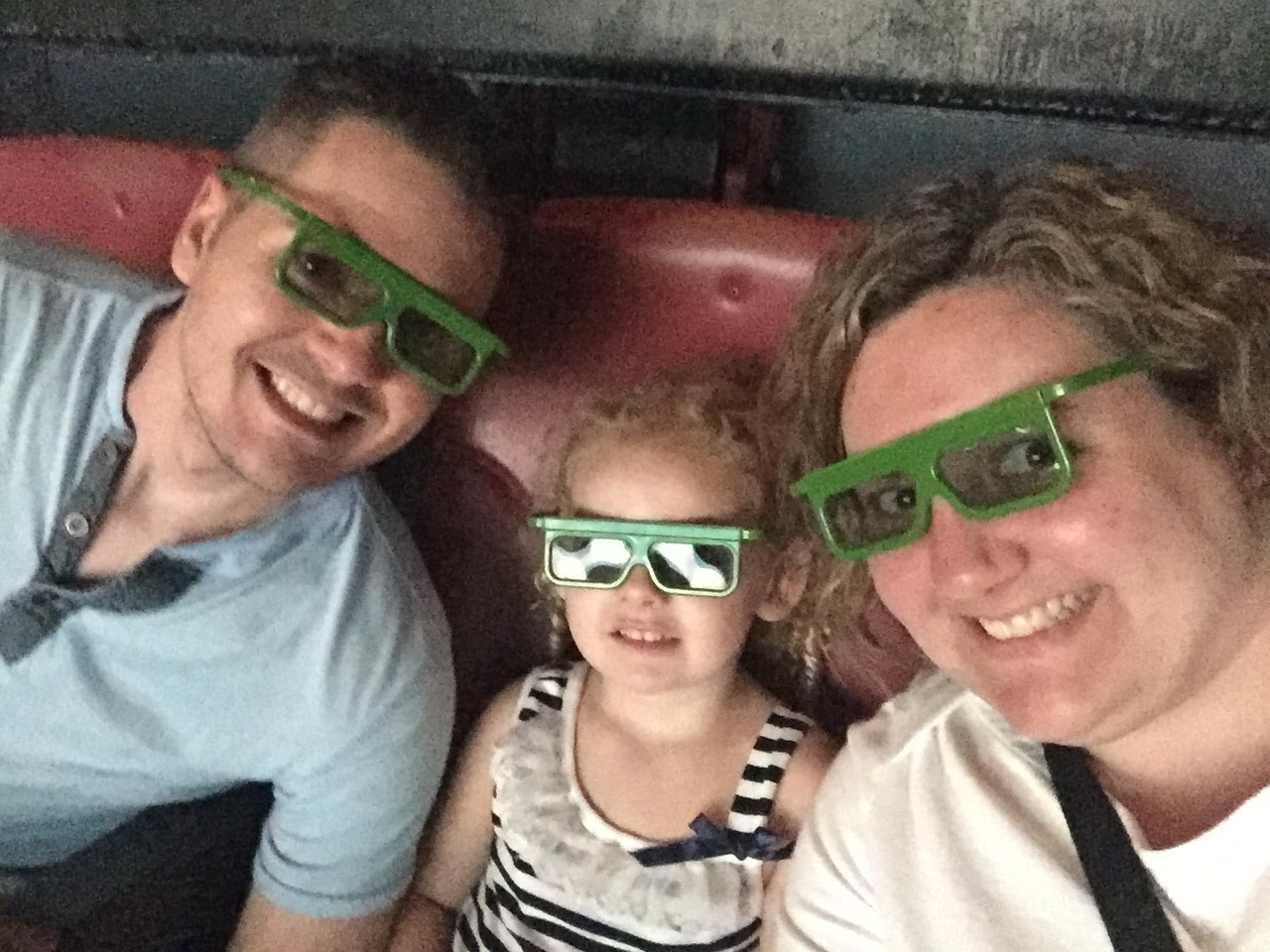 The room is nice, just not very clean…and their wifi has been out the entire we've been here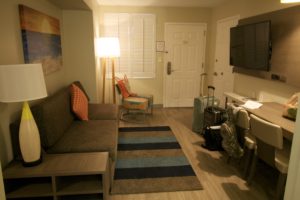 The pool is huge…and last time there were only a few people in the pool. This visit… its swarming! its like a nightmare. lol
This hotel does have a shuttle to Magic Kingdom, so we'll take that tomorrow and ride the "Ariel seashell ride" until we cant stand it any longer. 🙂