Today was a good first day! I hit snooze a few more times than I should have for someone who had to have all of her sightseeing done by 3pm..but who's counting. haha
We headed out from Frankfurt Hahn airport around 8:30am towards the town of Zell. It's a wine town, like most of these little towns all along the winding Moselle River Valley. Mostly Riesling grapes but the vineyards are crazy. They have planted the hills so some of the vineyards are nearly vertical. They had to cut in steps so that the workers could climb the hills to pick the grapes. Some of them even have little rail systems built to transport the grapes down.
Zell has this black cat statue in the middle of traffic circle that made me giggle. I made Kegan make a loop around the circle before exiting so I could get a good photo. haha
Wikipedia tells me its made out of Basalt and was installed in 1936.
Our next town was Cochem. As soon as we came around a river bend, that castle just stands out…. wow.. what a vantage point… and what a status. Towering over an entire town.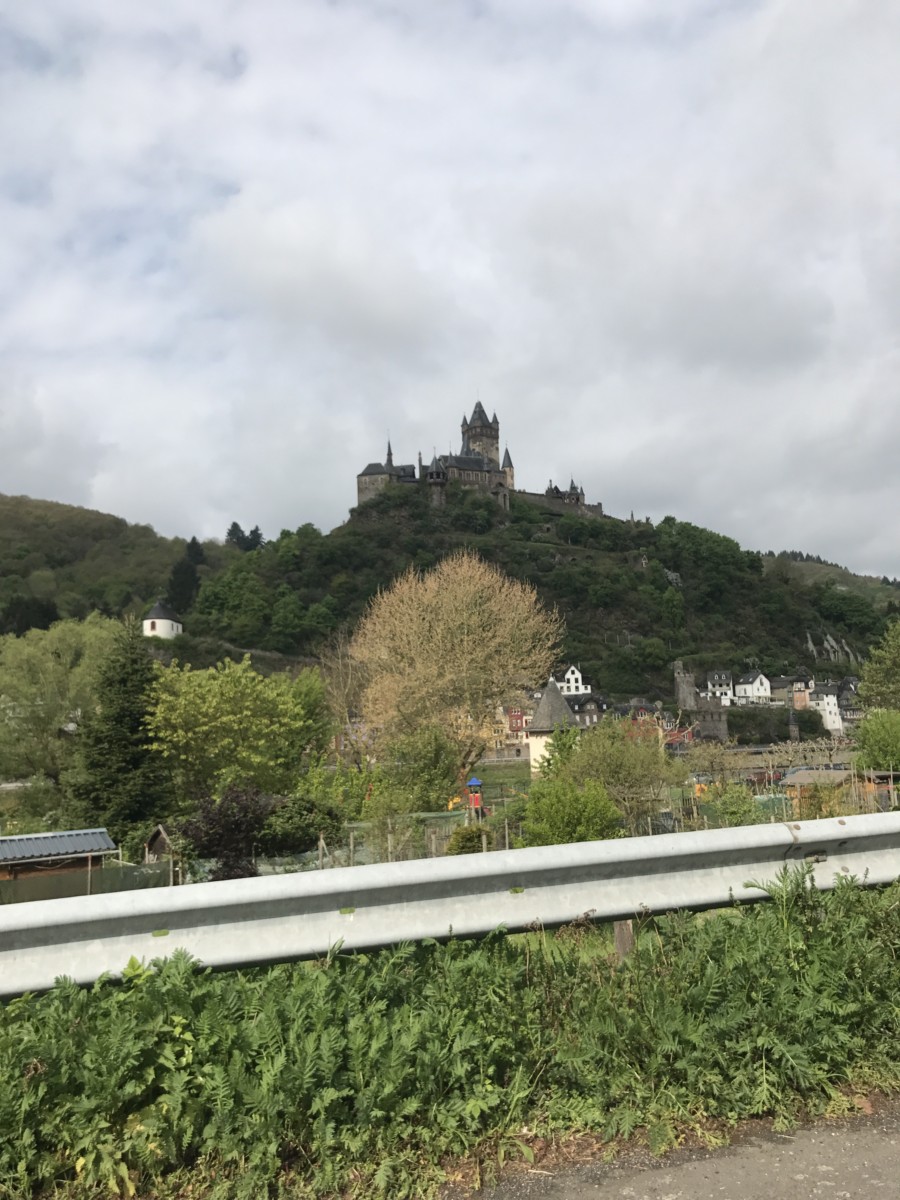 We crossed over the Moselle and headed East. We had plans to go to this huge hanging rope bridge… but we could see it from the car where we were driving…and it was like 2 miles away… we didn't have time today (or the desire really…) so here's what we missed. Kinda cool, huh?

We continued on to Eltz Castle (Burg Eltz). We knew we weren't going to tour the castle but I really wanted to see it in person and see just how massive it really was. It was HUGE. So amazing. Norah really liked that one. So much so that when we got back on the shuttle bus to take us back up to our cars, she yelled, "What the hell? We're LEAVING??" yep. proud parent moment right now. haha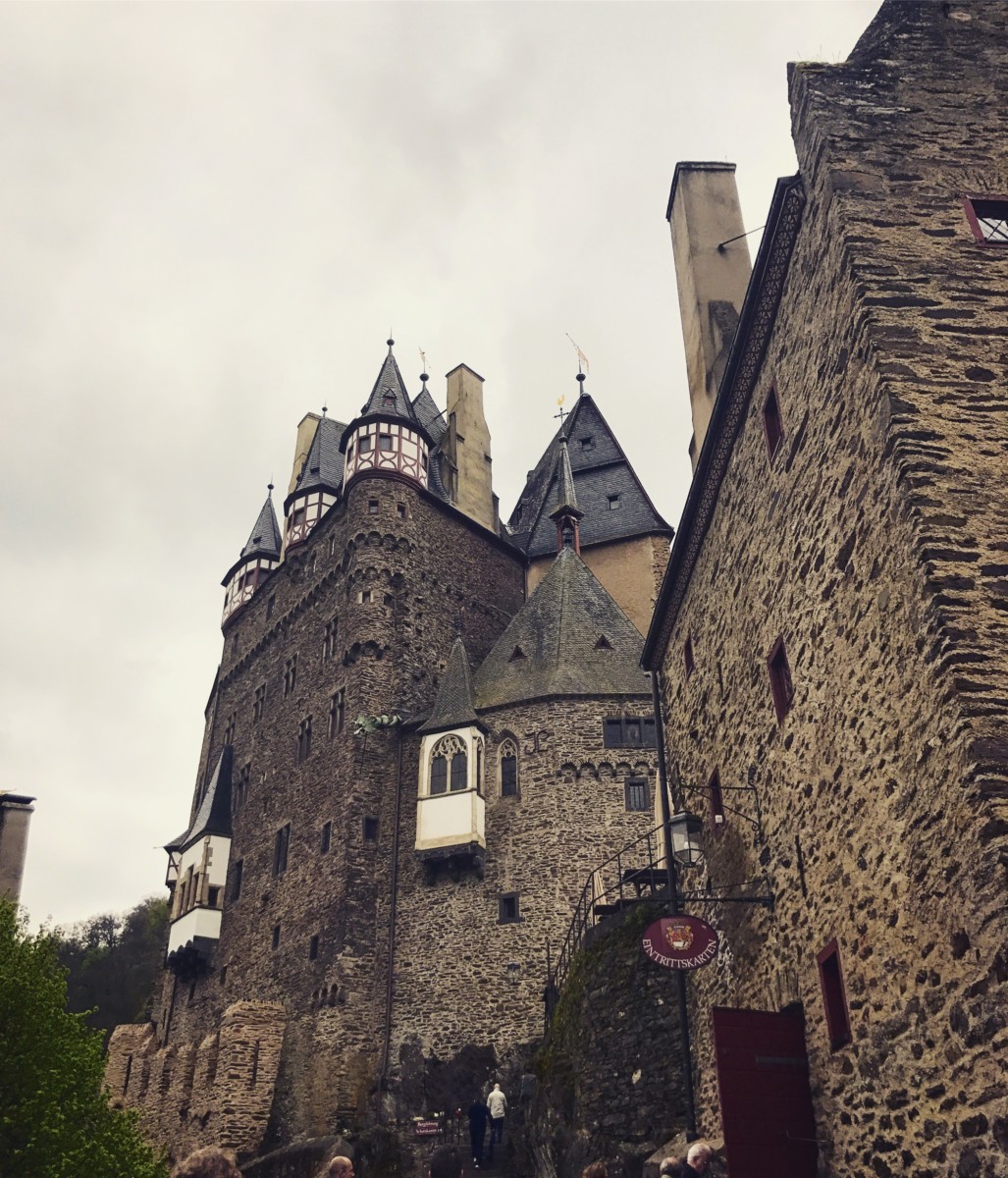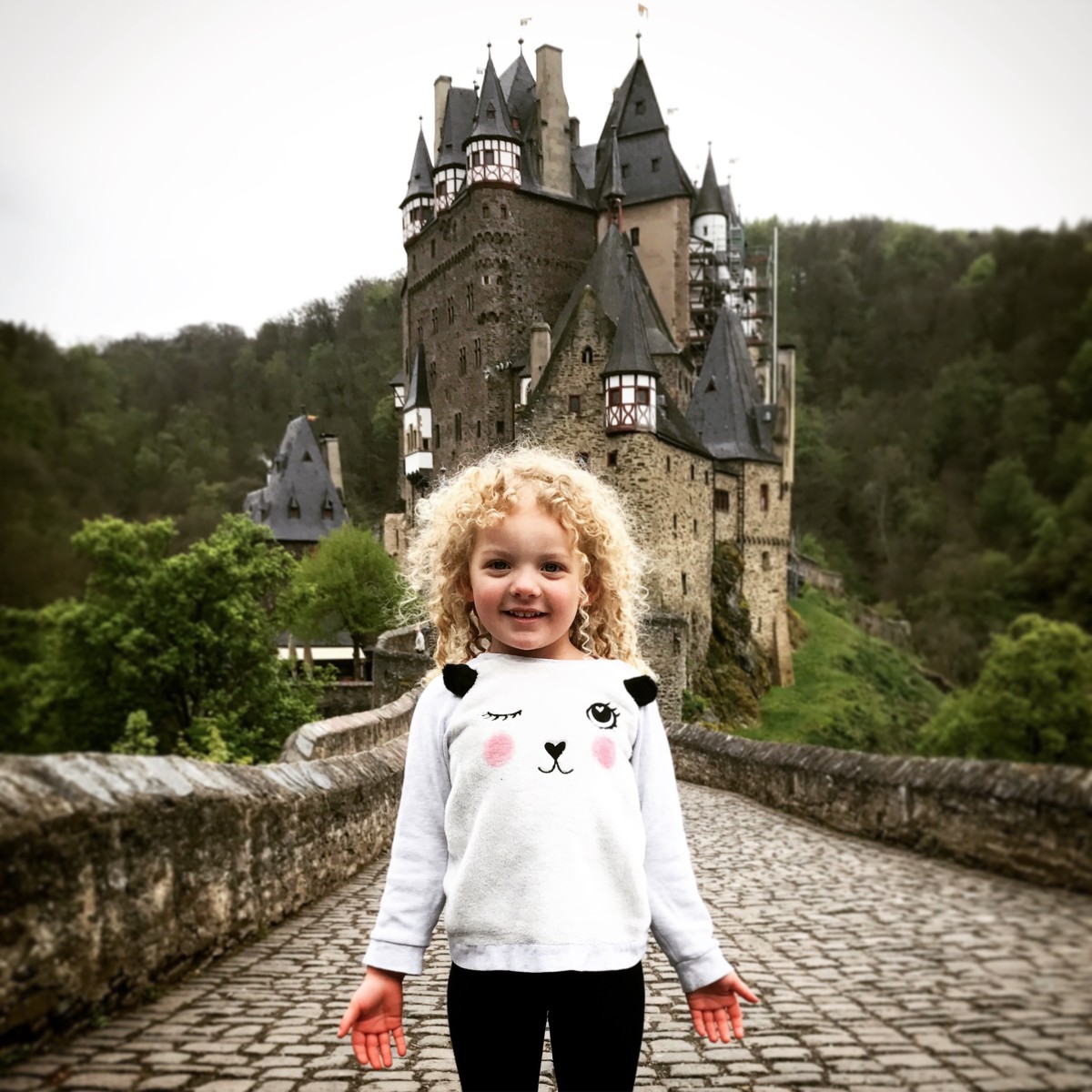 We found a rest area of the highway and Norah was starving so we got her a cheeseburger. It was the size of her face. Literally. Haha
Then we drove through a house. Haha I don't know what the building was, but it was neat.
We continued on to the town of Koblenz. A strategic town with a lengthy history. It is where the Rhine river and the Moselle River merge together. There was a Roman fort established right where we stood in 9BC (but historians think there were settlements here at least one thousand years prior). Julius Caesar conquered the area in 55AD. It was destroyed by the Franks in 259, held under Charlemagne until the 800s when it was raided by Viking pillagers. Ran by the church through the 1200s as part of the Holy Roman Empire. Occupied by the Swedes in the 1600s, the French through basically Napoleon-when it was held by Russia (**remember this one for down the page just a bit). Granted to Prussia in 1815, then Germany after World War I, then heavily damaged during World War II.
…and now? Now it's got a 60 foot tall statue of a guy on a horse, an accordian player (that Norah loved and danced around to), and cable cars. haha All of that fighting over a piece of land and now we park tour buses on it and sell keychains. What a great time to be alive.
There is one historic building right here at what is called German Corner. St. Kastor's Church. It's the oldest surviving church in Koblentz- dating from the 800s. It has a historically humorous fountain in front of it.

The French, a little prematurely, fully expecting a victory by Napoleon against the Russians in 1812, had the following inscribed in the fountain:
1812
To commemorate the Russian campaign under the prefecture of Jules Doazan
However, the Russians crushed Napoleon and ended up capturing the town of Koblentz when the French retreated. The Russian commander found humor in the fountain and added the following inscription:
Seen and approved by us, the Russian commander of the city of Koblenz
A Russian officer with a sense of humor. Ha
I only had 1-2 more items planned for today that we didn't get to do due to my snooziness and my "long-cut" we took on a 3/4 mile walk through the woods to Burg Eltz instead of the shuttle bus. (ggrrr. If you call it a footpath, I will assume it's just a little shortcut to the attraction, not a 3/4 mile walk through deep forest. This, you call a TRAIL. and I will avoid it entirely like the plague. haha) We're maybe gonna loop back up this direction in the morning before heading on to see a very important bridge from WWII.
We drove the 40 minutes over to the town of Adenau. Apparently famous for racing… as it is attached to a Formula 1 racetrack. In hindsight, the hotel is called Hotel an der Nordschleife…but I didnt know that Nordschleife was a world famous track, nicknamed Green Hell for its tricky and demanding features….so I guess it's my own fault. ha
http://www.nuerburgring.de/en/fans-info/race-tracks/nordschleife.html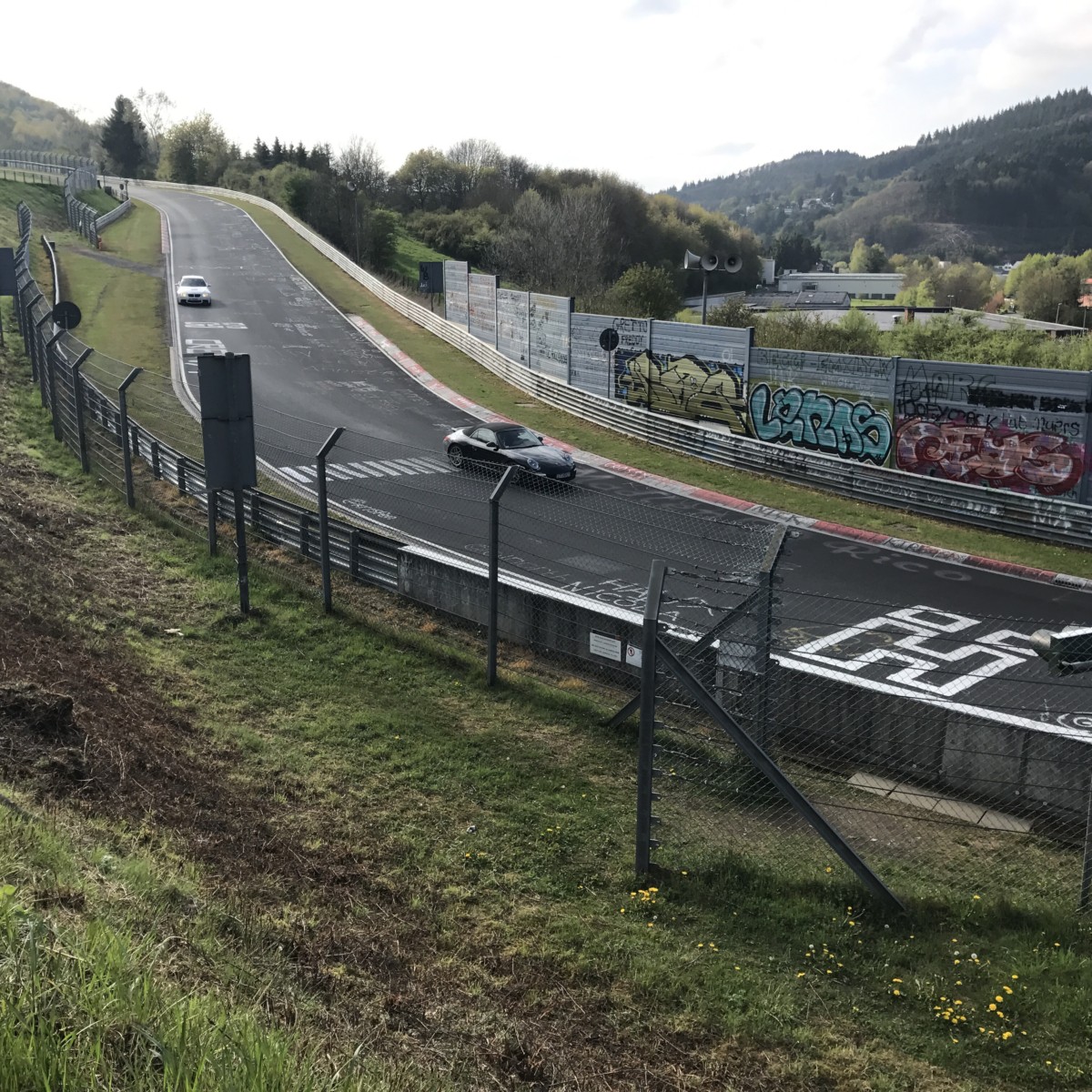 Right now, they are practicing and testing sports cars. Then they rent out time on the track in the evenings to tourists and locals…200 feet away from where I also have to work for 8 hours. Doh. hahah It wasn't that bad, and could have been a LOT worse. Kegan and Norah enjoyed the track. They went over and watched some cars making laps. Then they sat out on the patio and enjoyed some sunshine while I made some calls. We had Italian food for dinner that was nothing to write home about, so no pictures taken.

Overall a pretty good first day. It was Kegan's birthday…and I hate that we didn't get to do anything fancy or find any amazing food…and that he got to do what he does everyday basically, which is chase Norah around threatening to end her life if she doesn't stop yelling, singing or running where should shouldn't. haha Oh well. Such is the case when you turn 31- a birthday is just a normal day in the life. Even in Germany.