Today started out just a quarter mile from our hotel at Graceland! The home of the King. We bought the VIP experience to skip the lines for the mansion. tour and have full access to the airplanes and museums as quickly as we wanted because we knew we would be on a timeline today. We arrived at 9am when the gates opened and our mansion tour was scheduled for 10am, so that gave us an hour in the museums that were built across the street in what appeared to be a Tanger Outlet Center repurposed for Elvis. Ha
They had different shop areas turned into specific museums dedicated to portions of Elvis's life- army life, music, Vegas jumpsuits, early recording, his cars. Tons of real items on display, items like his hand written notes as he arranged How Great Thou Art. I thought his personal set of keys to Graceland was a cool little display.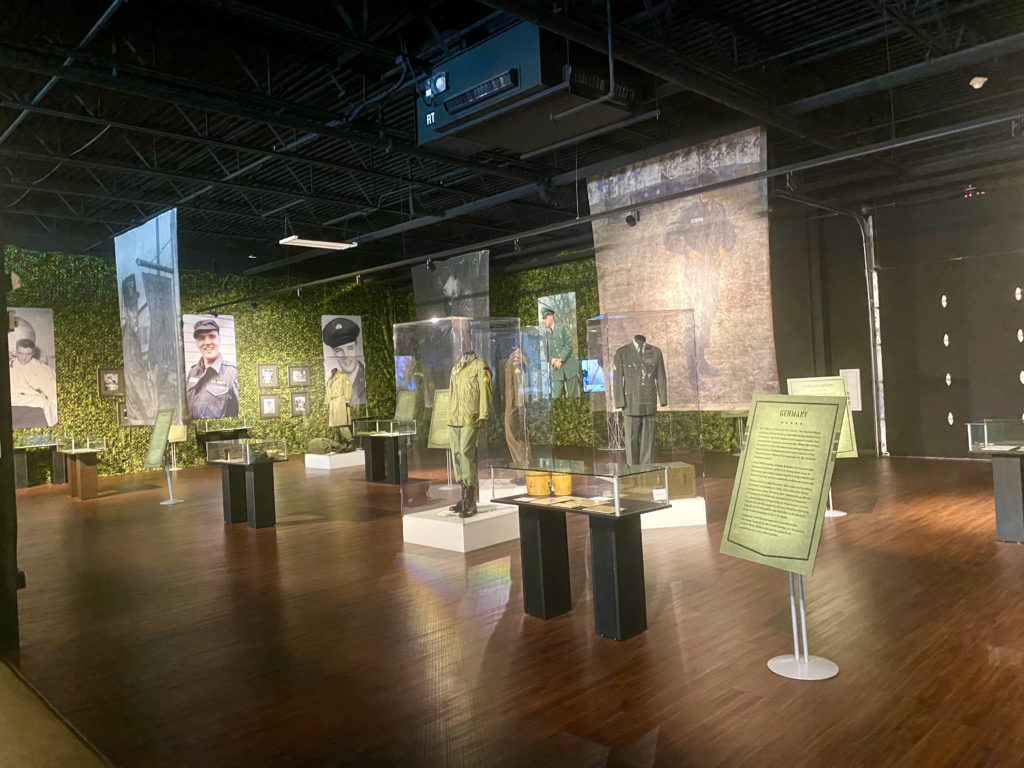 The Mad Tiger Jumpsuit is by far my favorite of all of the jumpsuits. it's absolutely ridiculous haha
We got a private VIP shuttle over to the mansion. (And then dumped right into the same line as everyone else haha)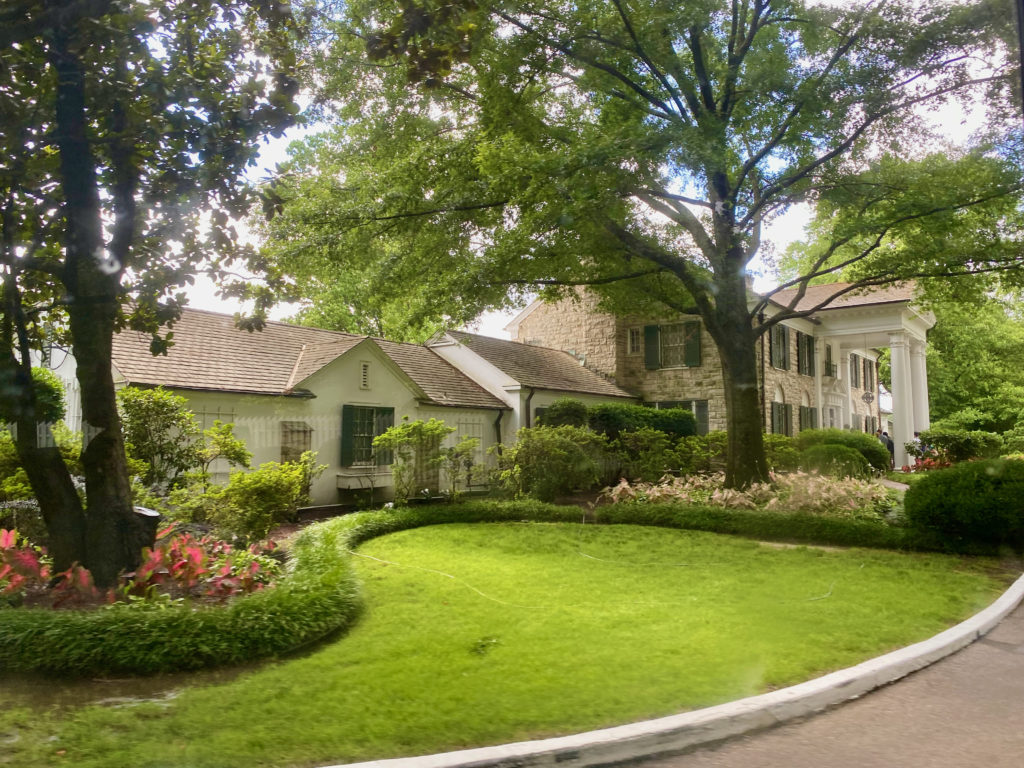 There was an audio tour room by room inside the mansion and it was narrated by John Stamos describing all the items and decor in the house.
I took a hundred or more photos of the place so if you're super into it, just ask and I can show you the entirety! But for everyone else, just a few highlights:
The living room with the peacock stained glass panels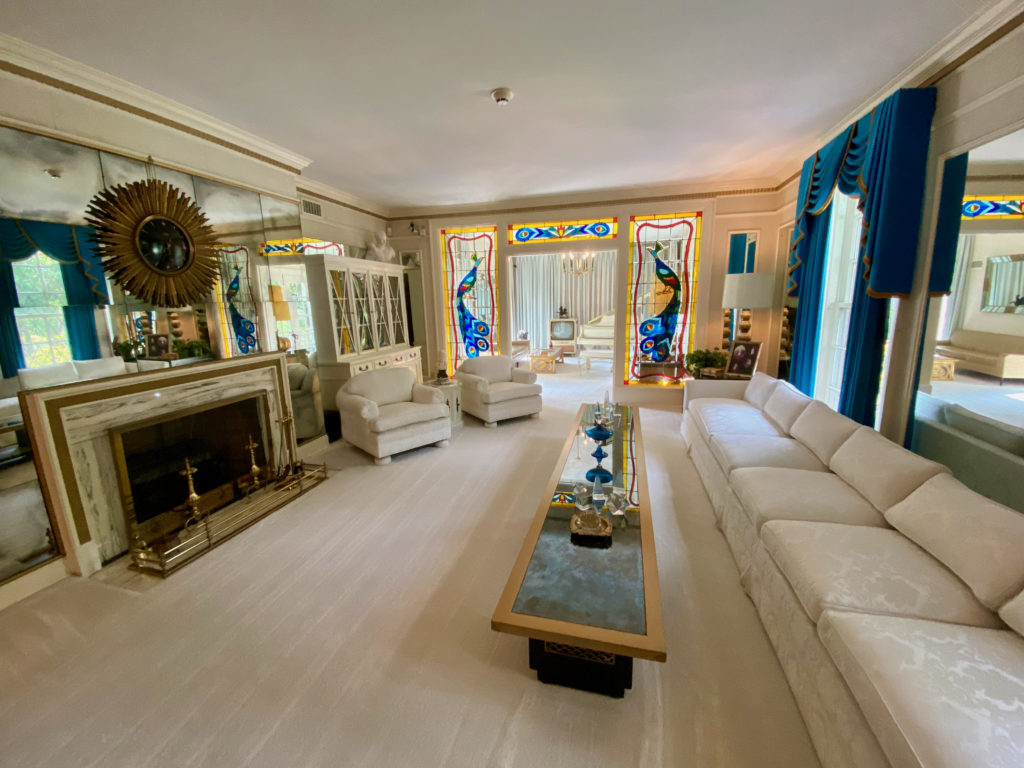 The 1960s kitchen that was the height of function and fashion when it was last remodeled.
The famous, yet slightly underwhelming, Jungle Room. The green ceiling and green carpet were interesting choices 🙂
The stairs to the basement were mirrored on the walls and the ceiling which was really trippy!
The light switches won my little mid-century heart. I didn't even hate some of the panelling!
Elvis's TV lounge in the basement with its own yellow bar. He heard President Lyndon Johnson had three TVs rolling so he could watch all the news channels at once, so he wanted the same.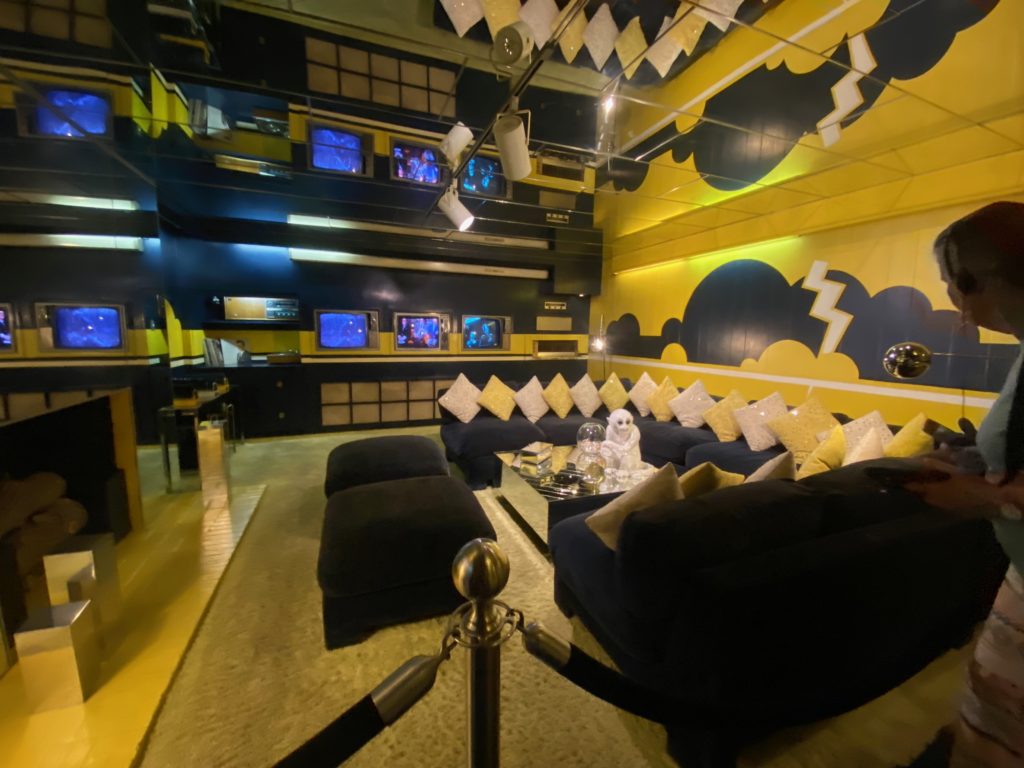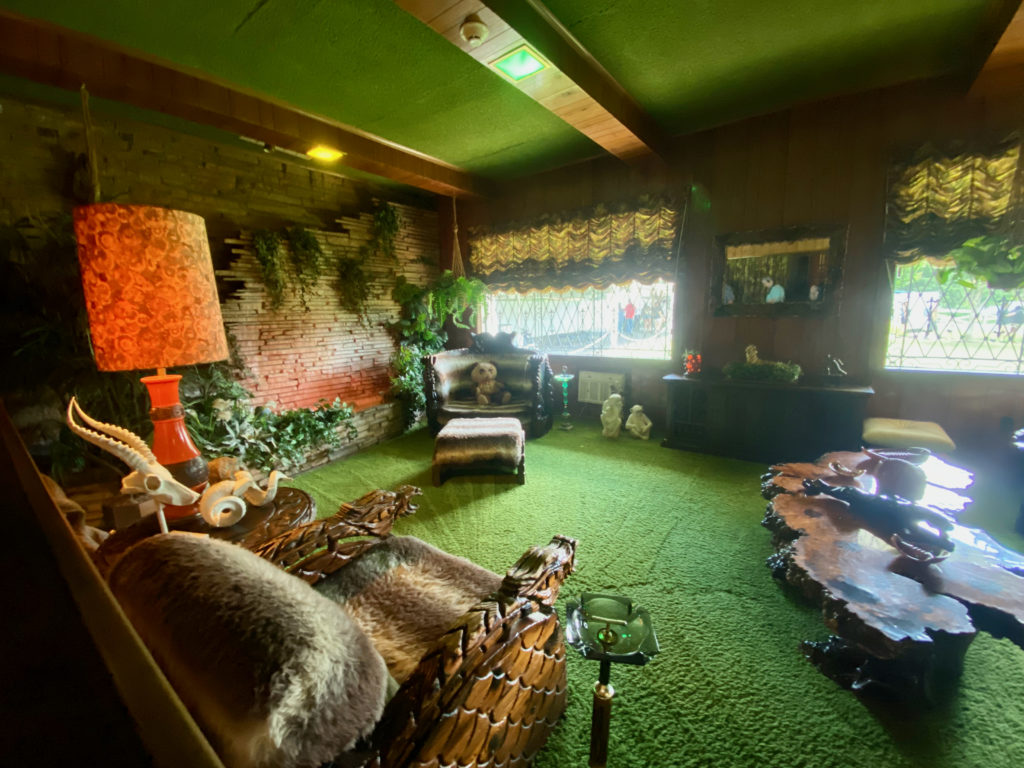 The pool room had fabric stretched over the entire thing! Insane haha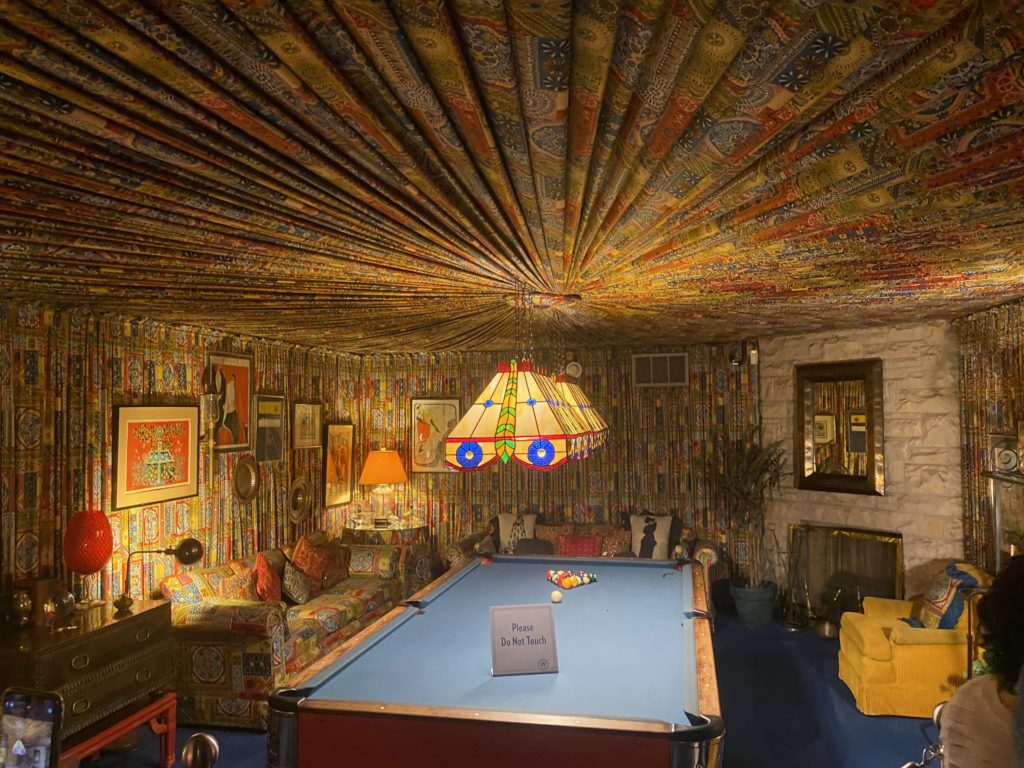 I was envious of his racquetball court with a mid century seating area and bar. This was definitely something I'd like to transport to my own house!
On our way out, we stopped by Gladys' Diner for a traditional Peanut Butter and Banana Sandwich grilled with bacon grease. Elvis's favorite.
Lastly, we walked out to the airplanes and did a quick tour of Elvis's private planes.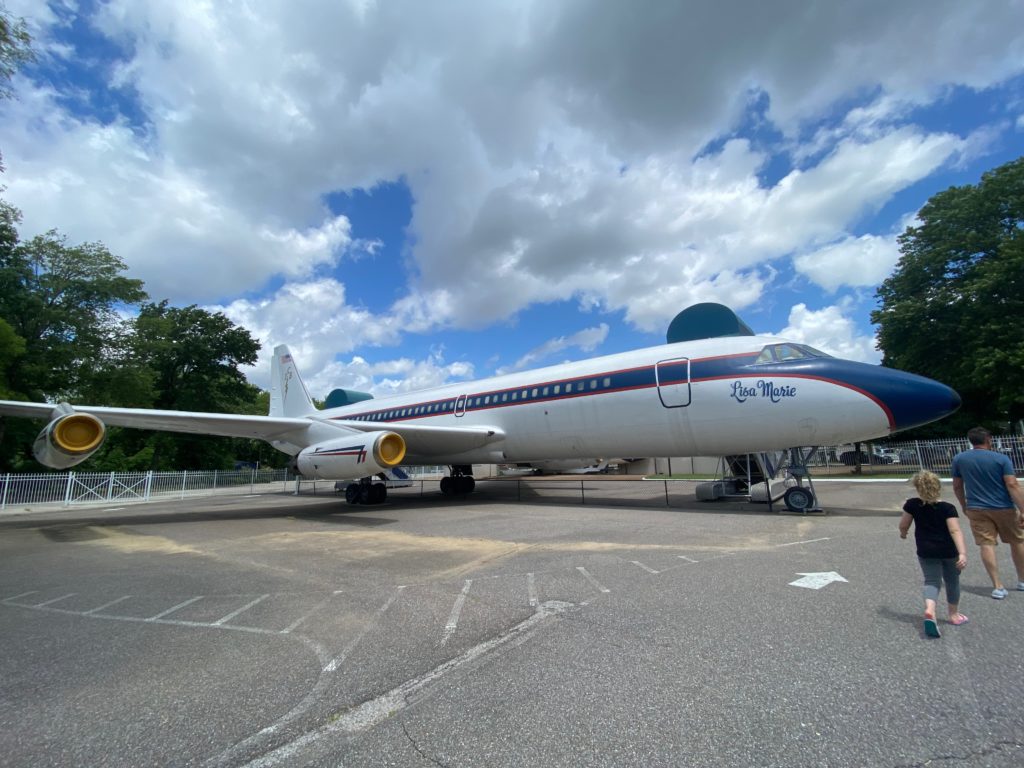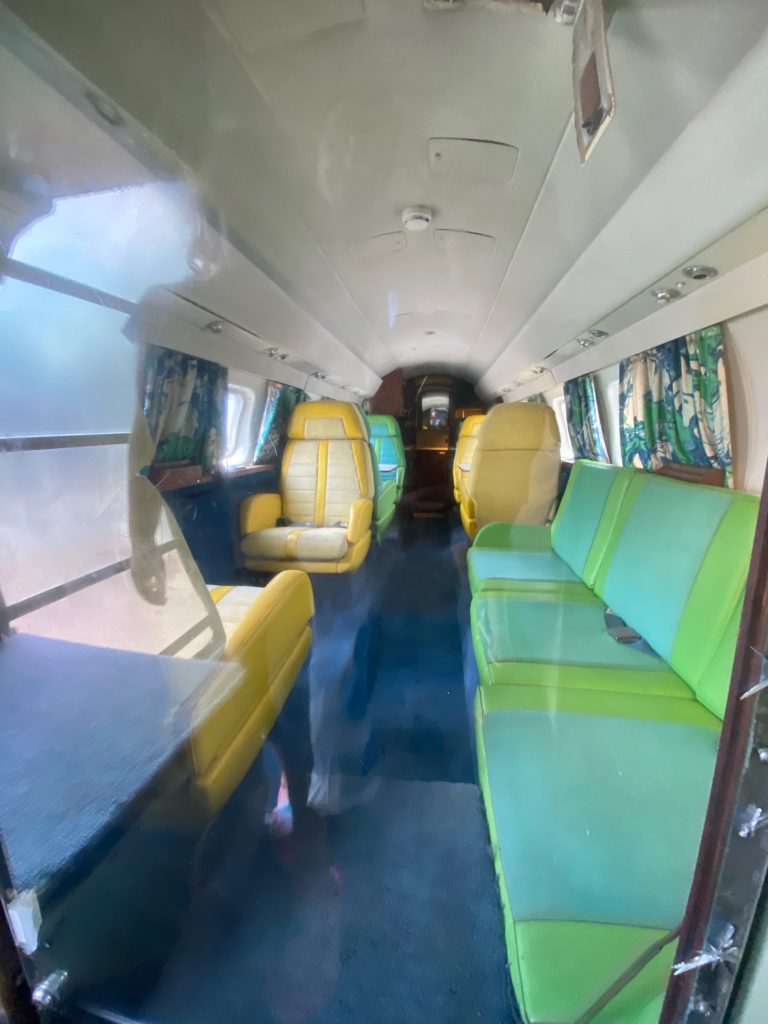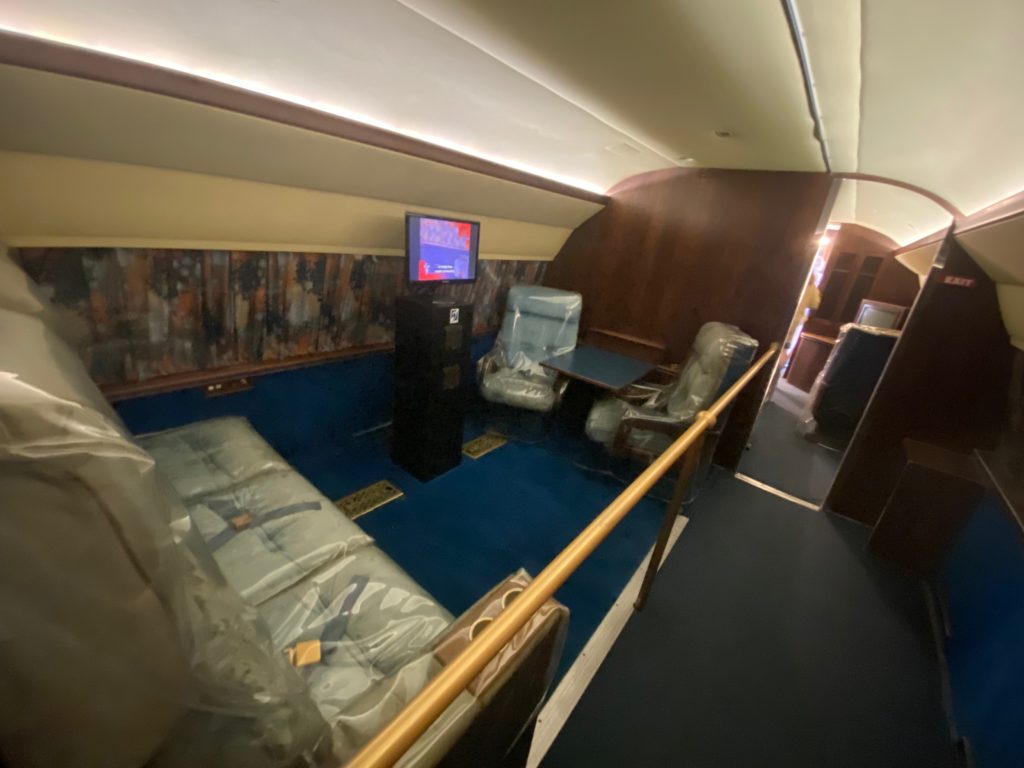 We got back to the car and were setting the GPS and I heard crinkling of foil in the backseat. I turned around to see Norah eating a chicken finger. From her dinner last night. That sat in the hot car for 15 hours at that point.
She is a really smart kid, but somehow we missed food safety class. My goodness. So, after prying chicken fingers from her hands as quickly as possible we made a "you don't eat anything until you ask" rule. (We're now 22 hours out so I think the food poisoning window has passed thankfully!)
After Graceland, we headed towards downtown Memphis. We sought out Aretha Franklin's birthplace and if you can tell by the condition of her house, you can guess that the area was a little sketchy… no one has preserved Aretha's childhood home like Elvis's in Tupelo, Mississippi…instead this one sits abandoned, falling down. The internet says that Aretha wasn't terribly attached to this house though, that she felt more of Detroit as her home…. So maybe that's Ok.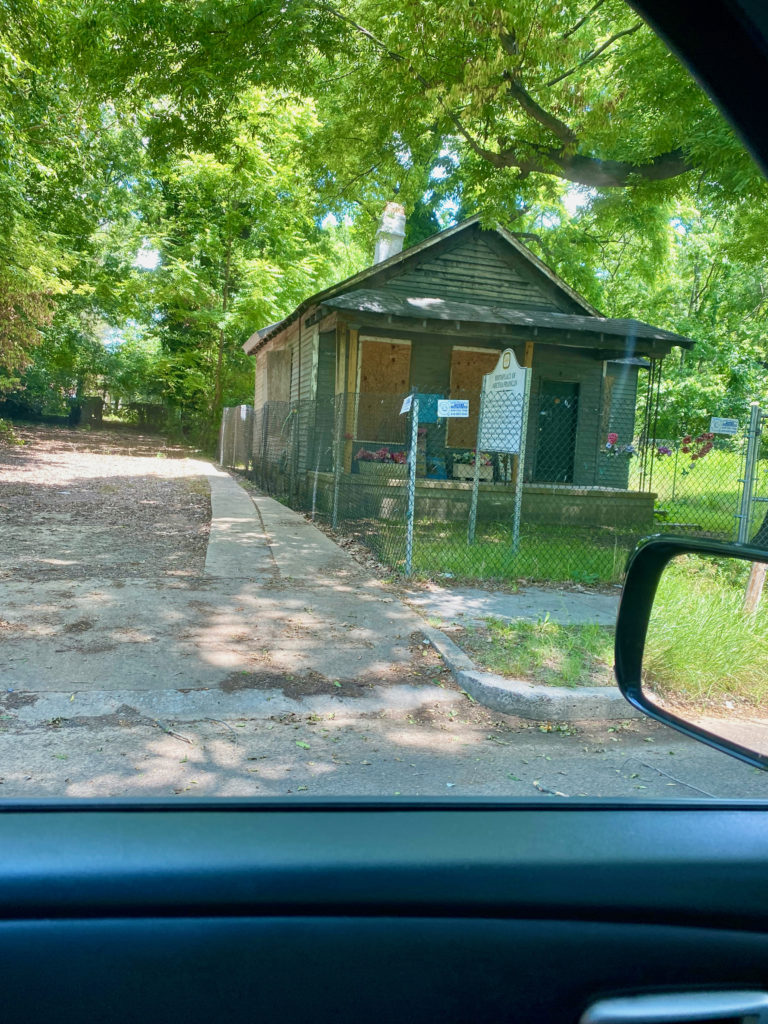 Downtown Memphis had lots of statues and tributes to various artists and prominent figures.
We did a drive by of Beale Street just because we were going 6 blocks away. Beale street is the home of the Blues- specifically of course , the Memphis blues. WC Handy was the first famous musician making music on Beale Street- but tons of famous artists played the clubs here from the 1940s to the 60s- BB King, Muddy Waters, Louis Armstrong just to name a couple of the most famous.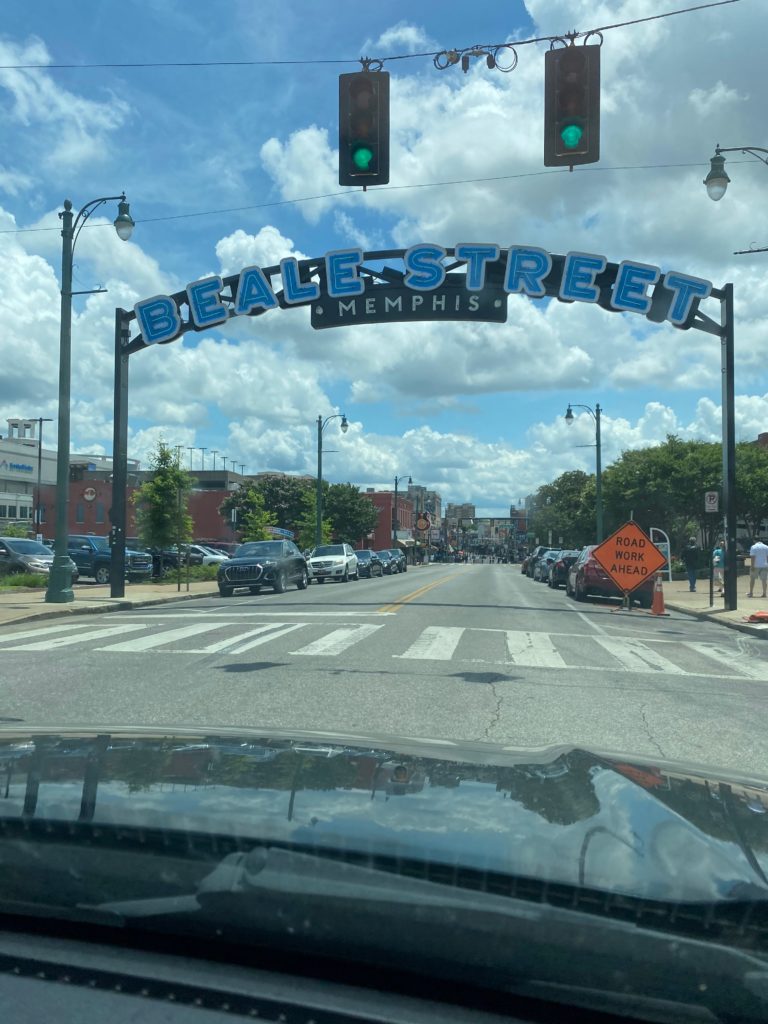 But just like most things, Beale street as it was is dead. By the 1970s, it was a ghost town and the city was trying to clean up downtown… leveled blocks of buildings around Beale. But, people eventually saw the significance and history and brought it back as a historical preservation effort. Now , it seems there are still lots of blues clubs playing the blues at night… but places like Hard Rock Cafe are now the major attractions.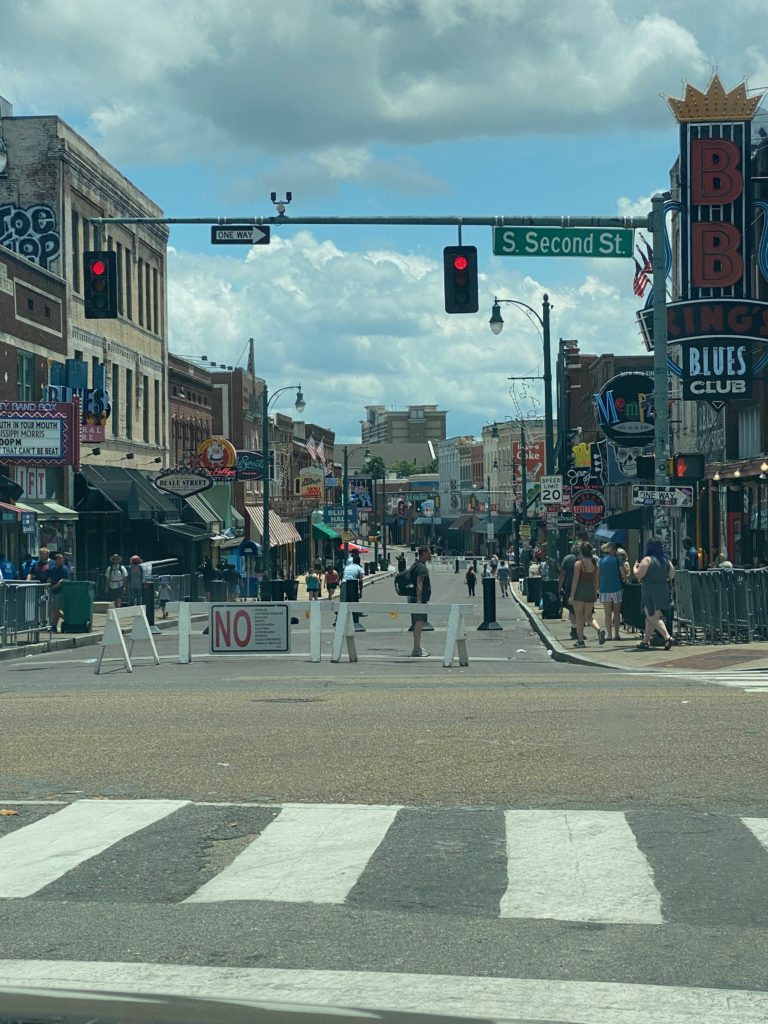 We headed back down towards the National Civil Rights Museum which was our true destination downtown but we had 45 minutes until our timed entry so we crossed the street to Central BBQ for some lunch.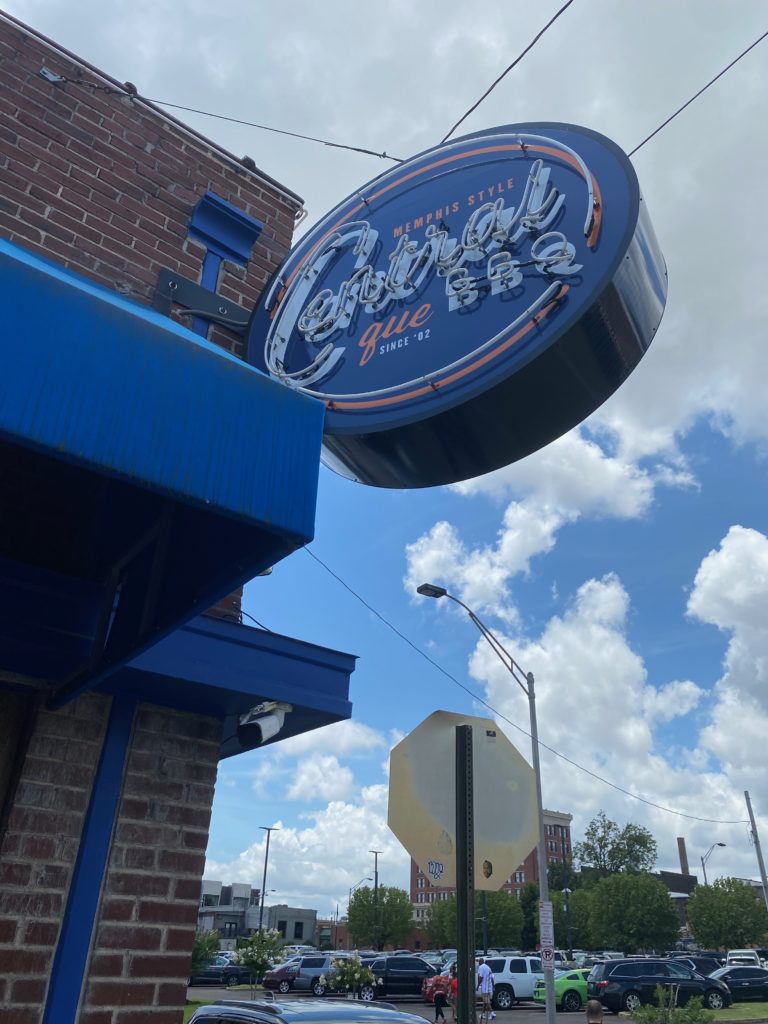 We both got a 1/2 slab of dry rub Memphis style ribs with house made pork rinds and greens. They were stellar. All of it.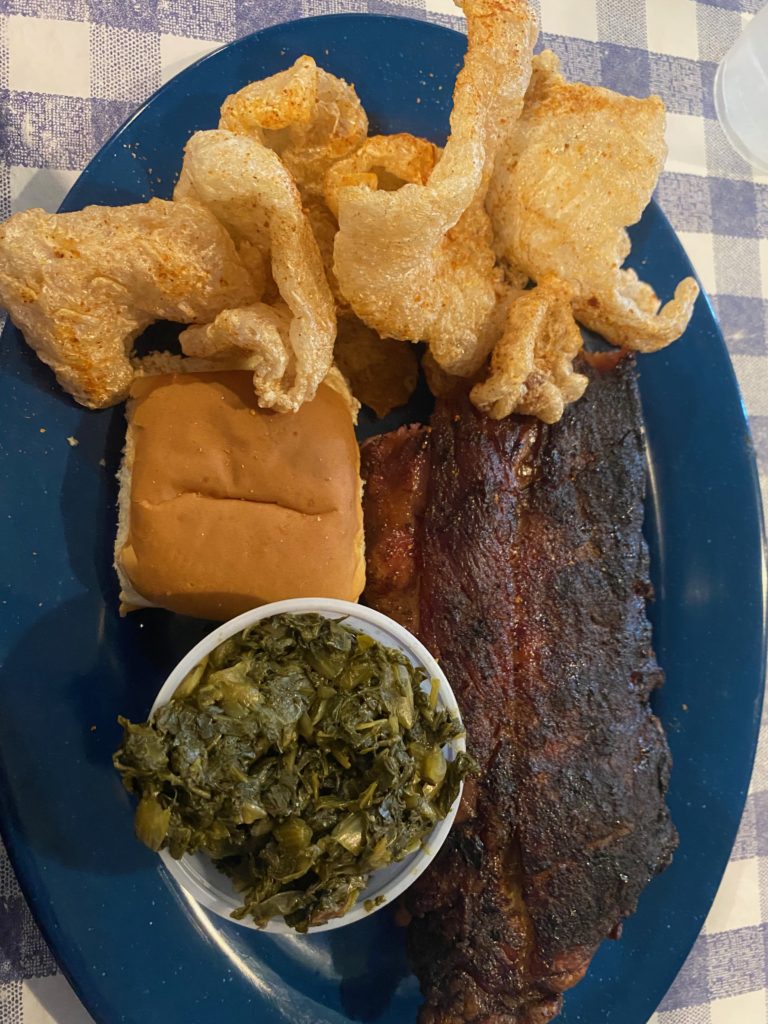 Finally, it was time to go queue up for our entry to the Lorraine Motel and National Civil Rights Museum- the site of the assassination of Martin Luther King, Jr. in April of 1968.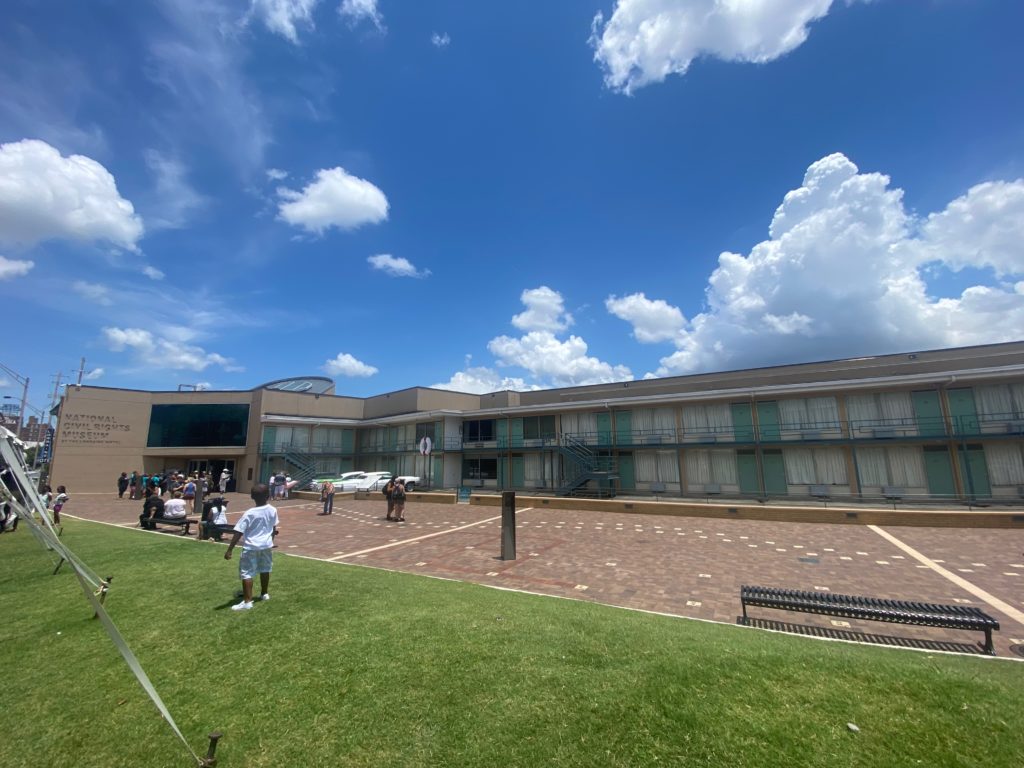 This museum was powerful. I've been thinking about how best to blog all of the information in my head about Civil Rights, black history, MLKs vision, the struggle ongoing today… but I just can't do it justice. I feel like everyone should take a long slow walk through this museum and really "feel" the history. Get uncomfortable with it.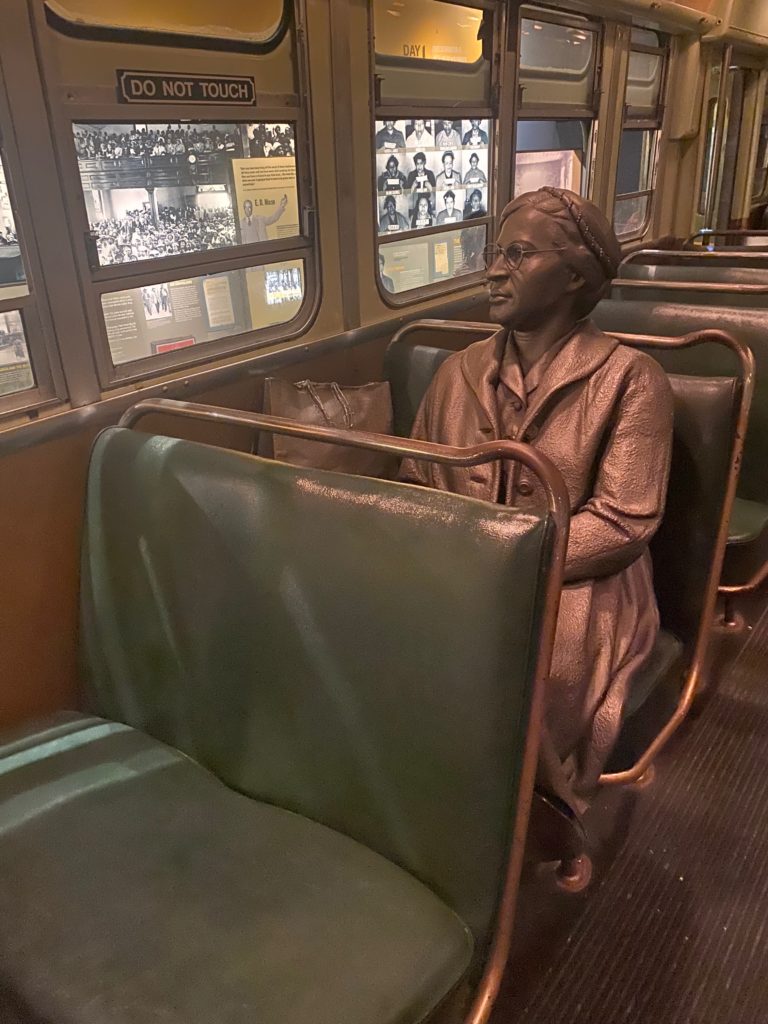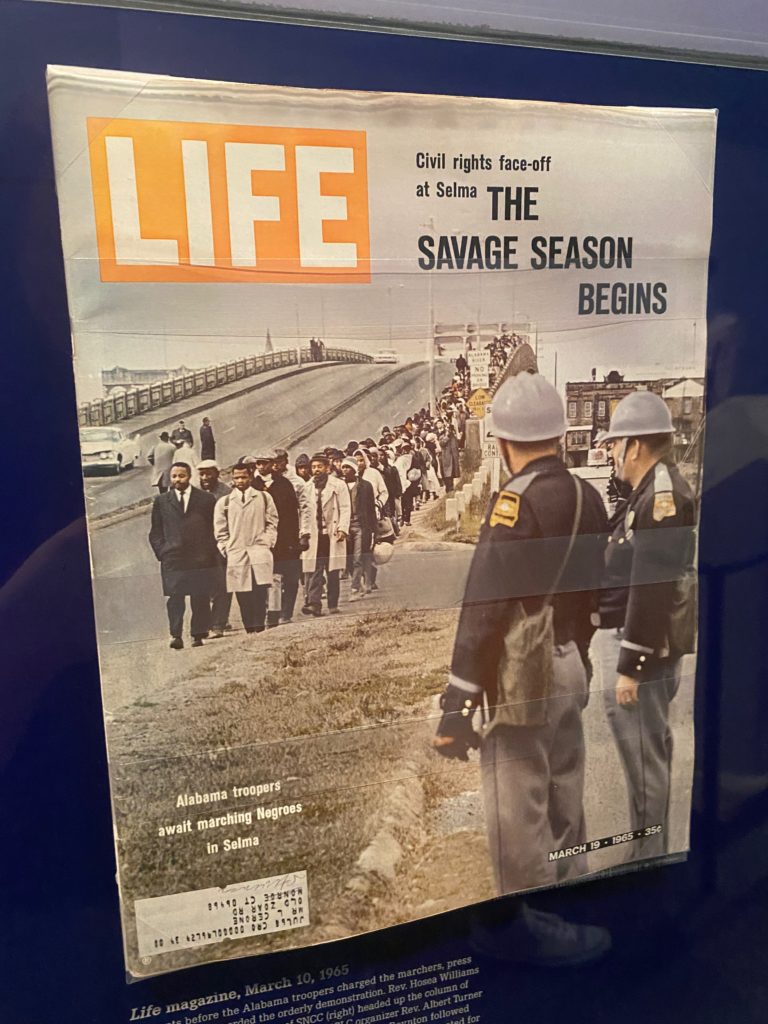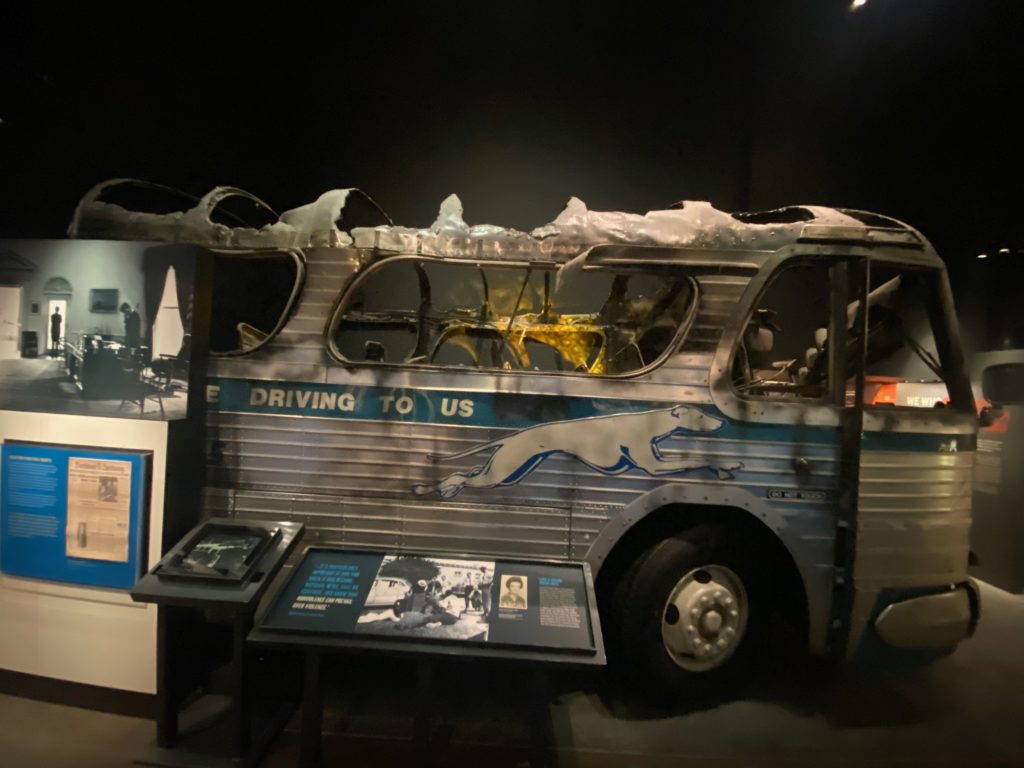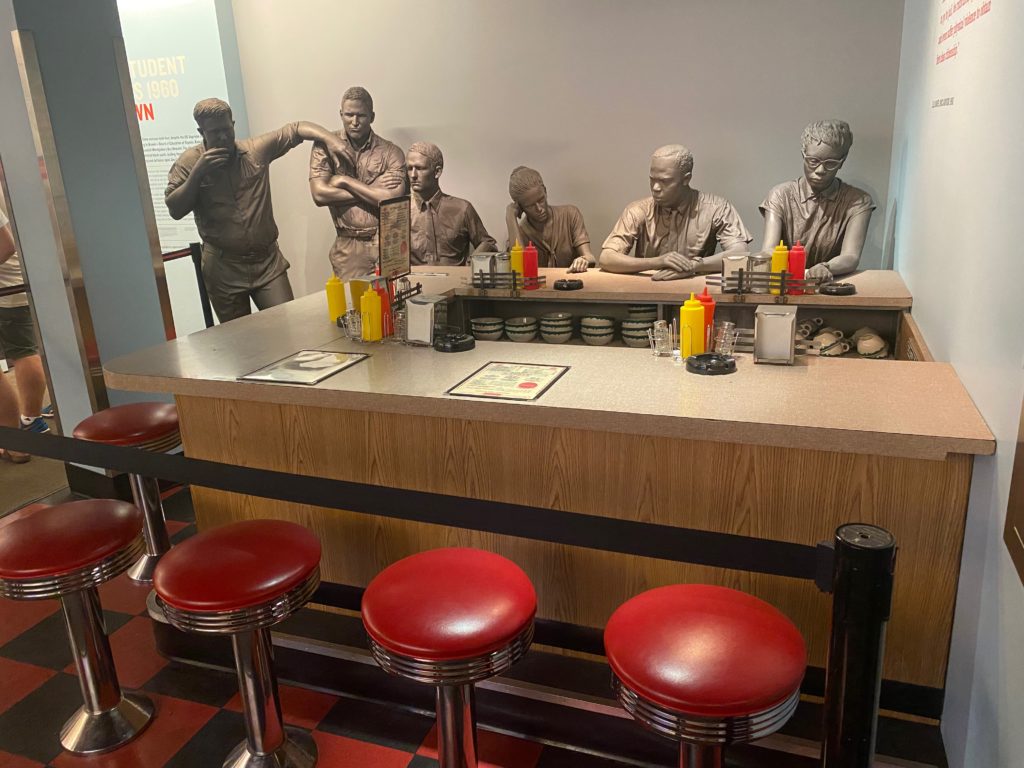 The museum did an amazing job of making everything factually based and well-documented. Photos, news articles, statistics and quotes accompanied every exhibit. I liked that because I think it's easy- especially as white people who have never experienced that oppressiveness or people actively trying to keep me from exercising my rights- to think that maybe it wasn't SO bad or maybe it's people exploiting some previous racism for gain currently… but you go see example after example of this oppression, the blatant hatred, the state and local government's unveiled attempts to keep the status quo and it's hard to keep that mindset. It is just disgusting to really look at the history all together. I think we've grown and learned a lot as a society since the 1960s…but I know we aren't through yet. I don't think we get enough education on the hard truths and people who are ignorant of history are bound to repeat it…
We watched a fantastic documentary on MLK in preparation of the trip called King:A filmed Record. I would HIGHLY recommend it. Also The 1960's mini series by Tom Hanks that CNN aired was a really good visual representation of all the various forces in play at the same time.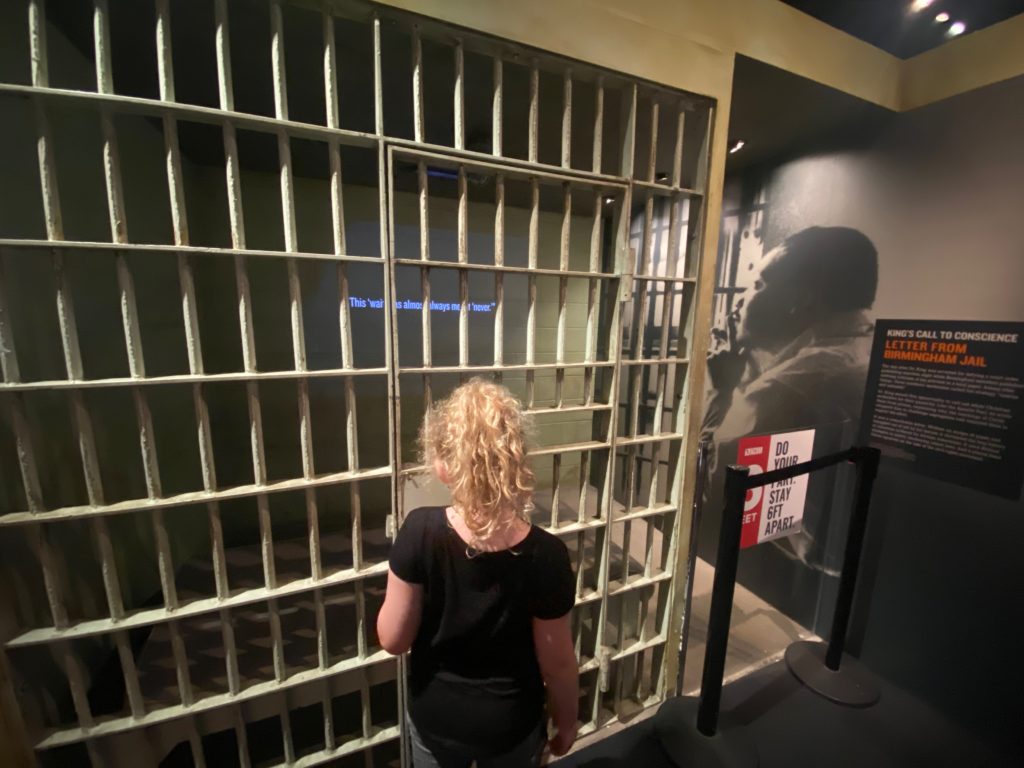 MLK was in Memphis to help bring visibility to the Sanitation Workers strike that was ongoing at the time.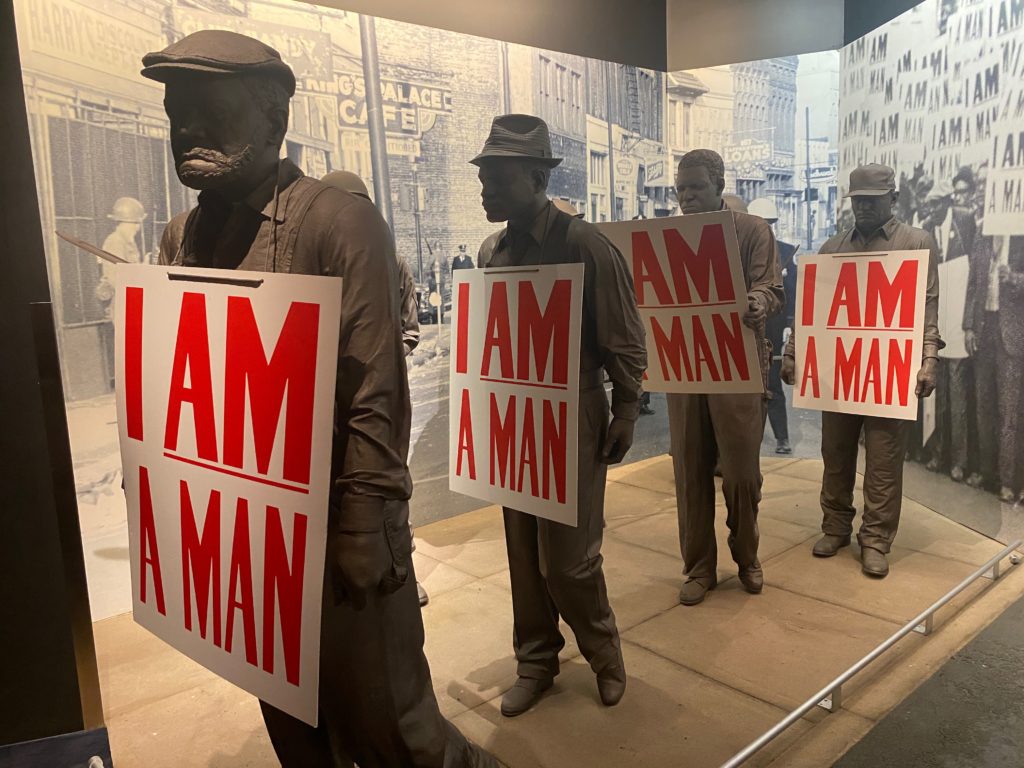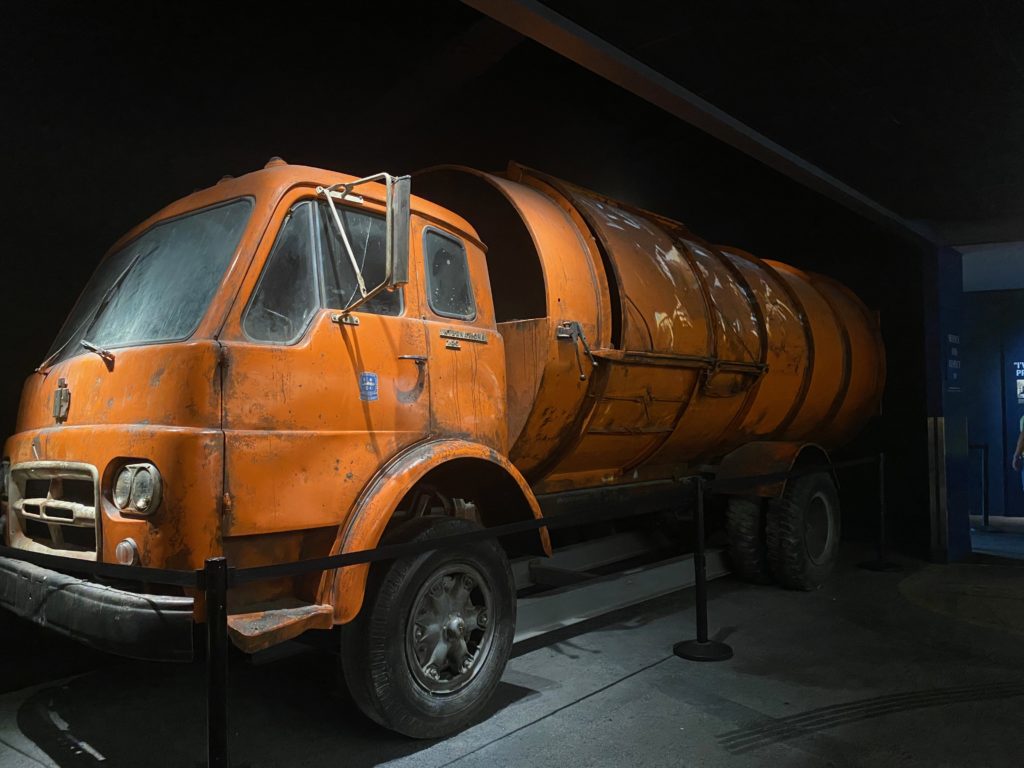 The museum is in the motel where he was shot and the rooms that were rented for him and other folks staying here at that time are preserved just as they were when he was shot. He was standing on the balcony when James Earl Ray , from a boarding house across the street, shot a single bullet that hit him in the neck. He immediately fell and never uttered another word. Upon, hearing this news- the hotel owner of the Lorraine Motel suffered a stroke and died as well.
Overall, a very moving experience and something I wish everyone would experience.
After leaving there, we started our trek across the state of Arkansas. First stop in Arkansas was the RoundTop Filling Station in Sherwood, Arkansas. It's an old gas station built in 1937, a Sinclair gas station in the 1940s, then a Philips from the 50s-70s, then closed..sat empty- auctioned in the 1980s, the guy died that bought it and his family donated it to the city which has been trying to restore it from the early 2000s. They finally decided to turn it into a police substation for the department and a day before it was to open, someone set a fire damaging the exterior. It looks like it is currently being used by the police department but there was no one there when we drove through.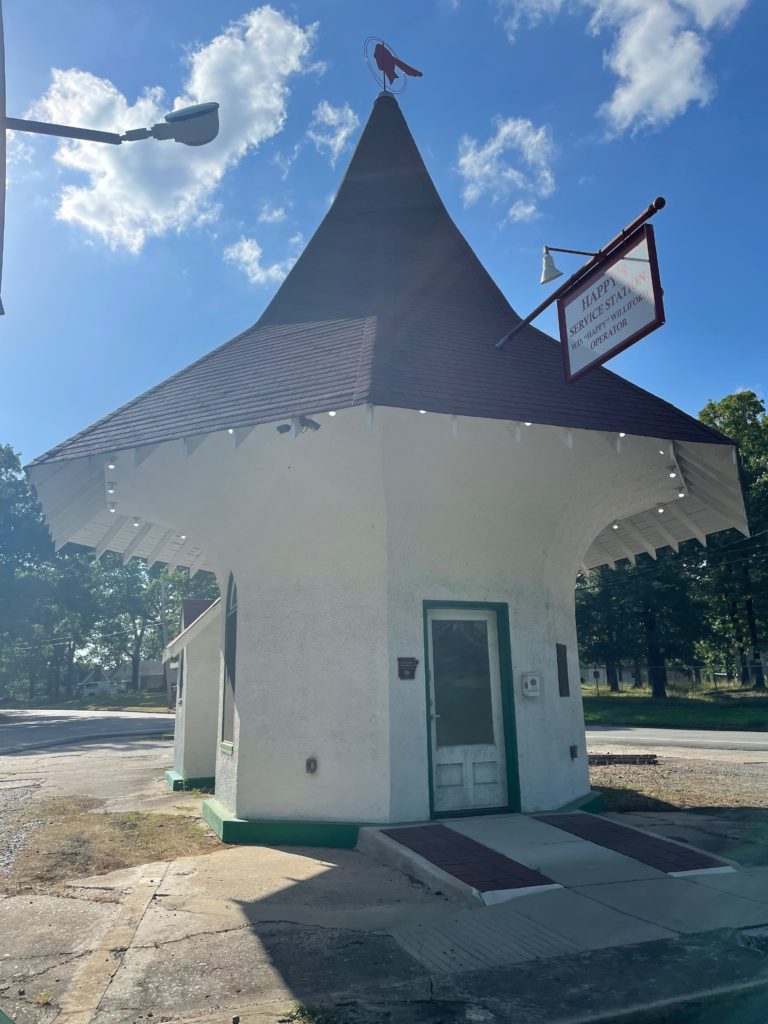 We crossed the river into Little Rock and just made a brief stop downtown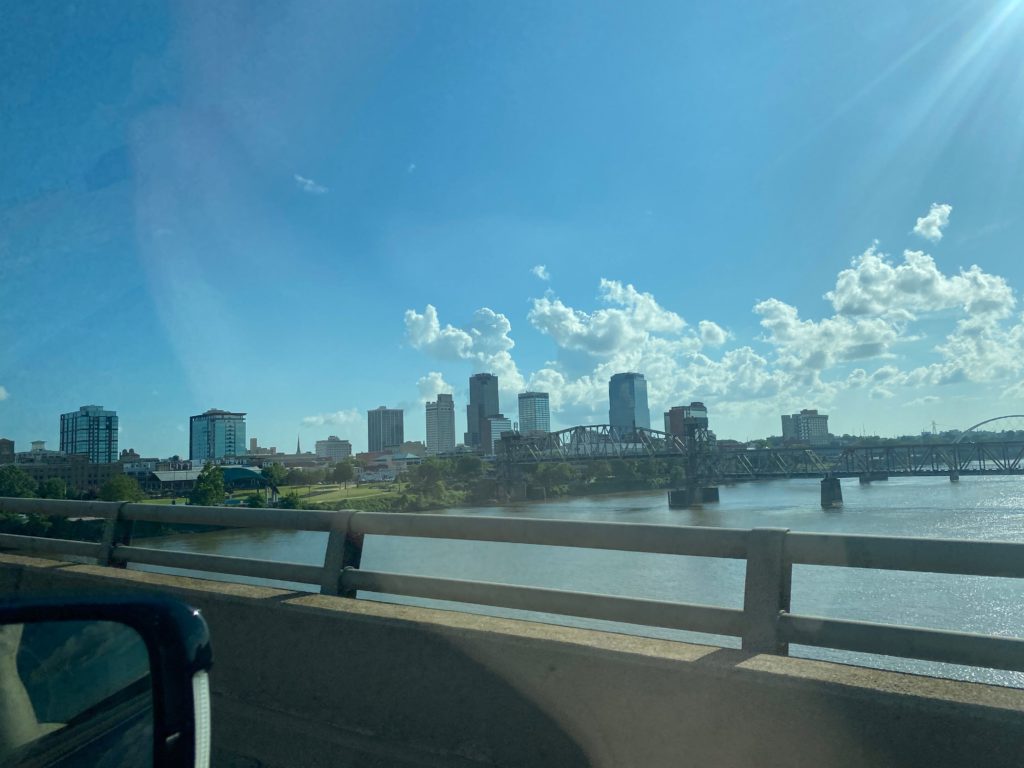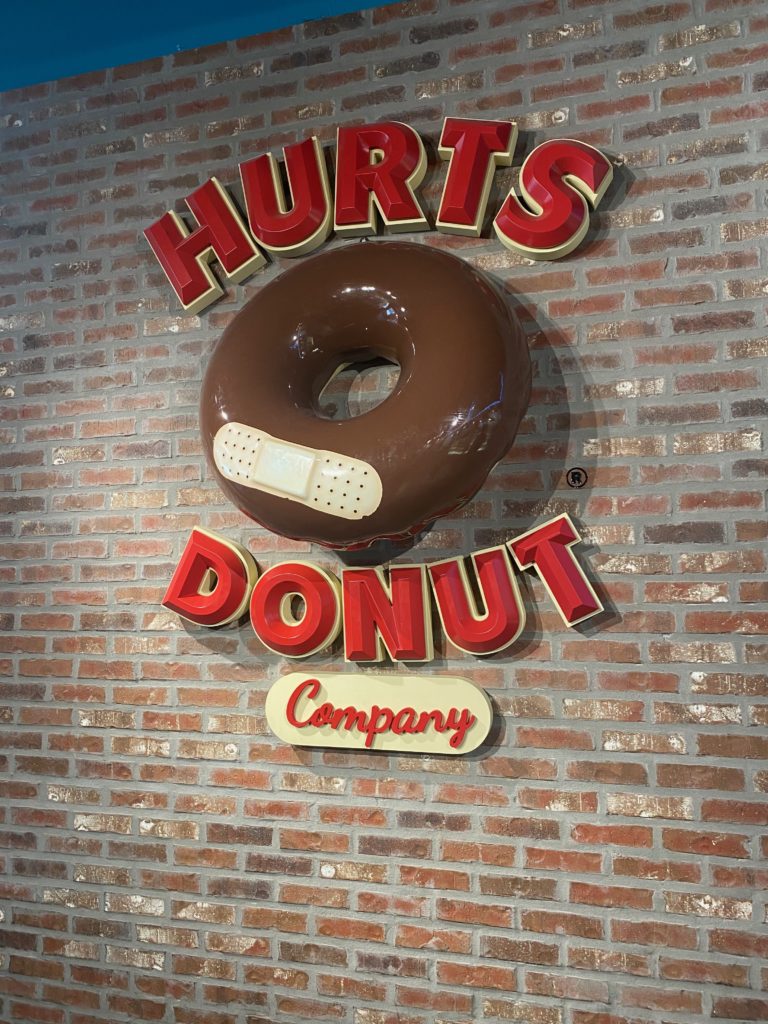 We needed a bathroom break so we went into Hurts Doughnuts and Norah got a bright pink food dye heaven doughnut called The Homer (that we all paid for later this evening haha) kegan was boring with an Old Fashioned. All of those doughnuts in the case and he picked the plain cake doughnut haha he said it was great.
We wanted to see this very strange item for Little Rock Arkansas- the 80 Ton Korean Gate and Memorial garden. It is dedicated to the memory of Haeng Ung Lee- the Taekwondo Grandmaster- who founded the American Taekwondo Association in Little Rock in the 1970s.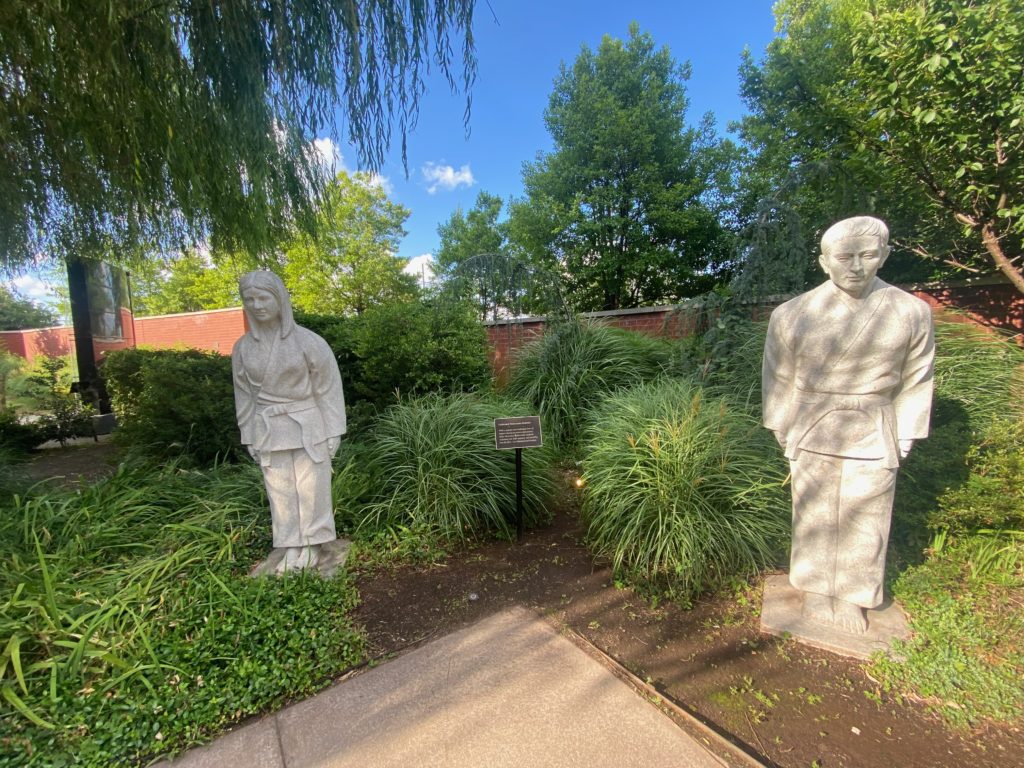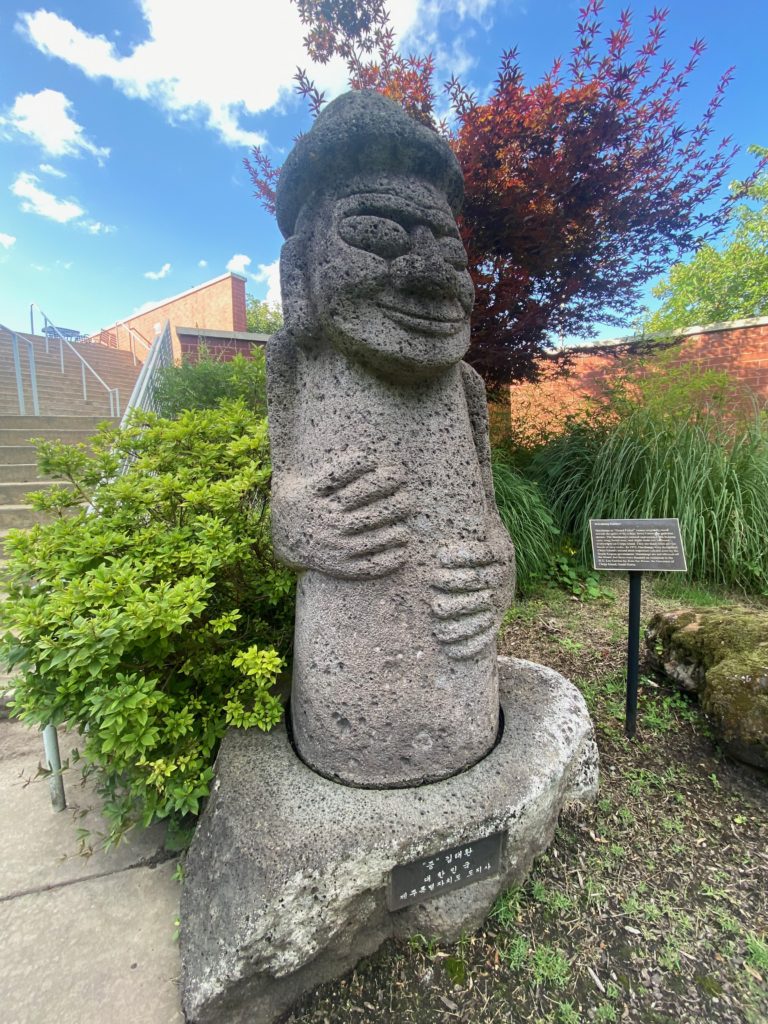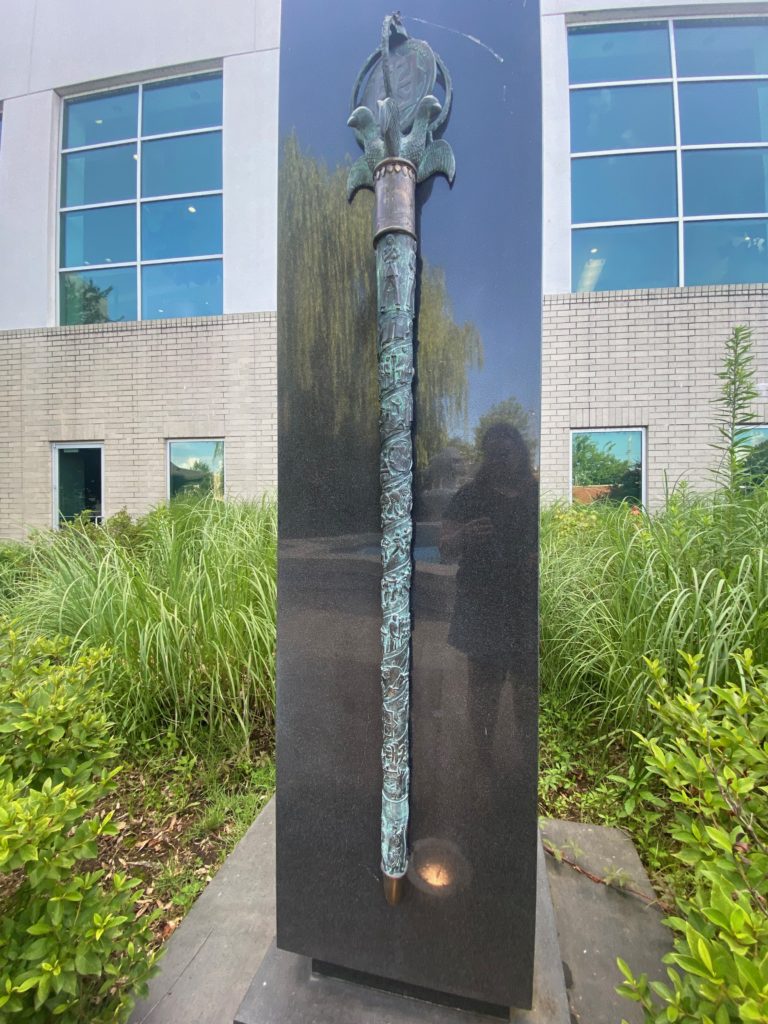 After that it was back in the car to Alma, AR- the self-dubbed Spinach capital of the world to see their Popeye Statue.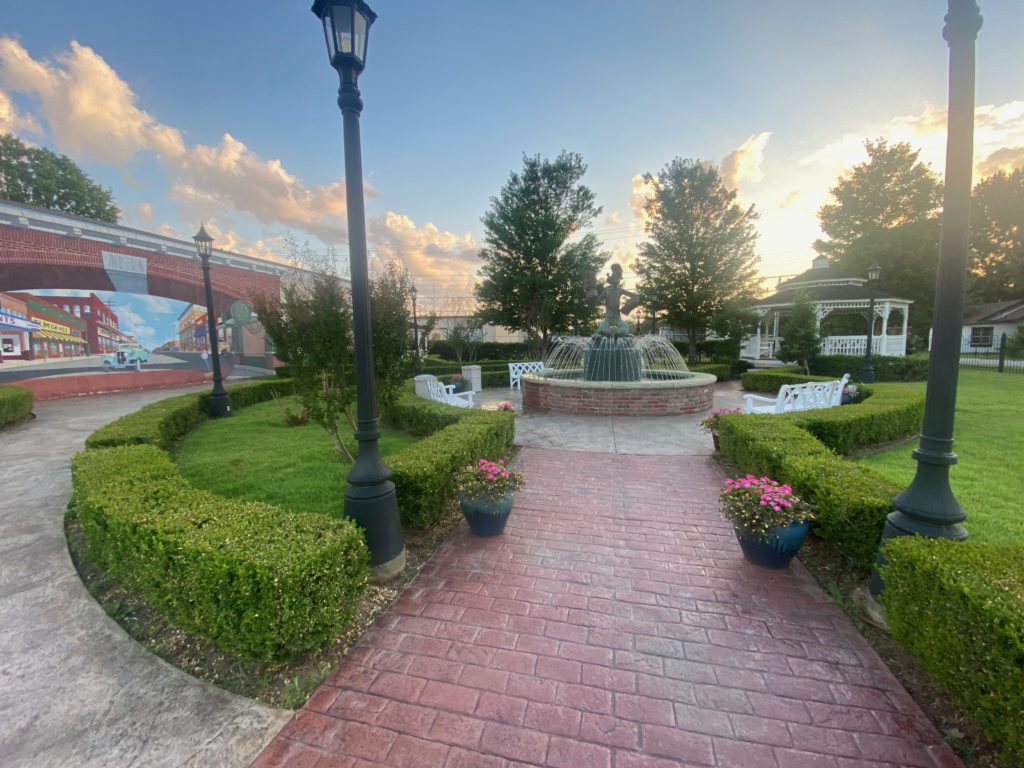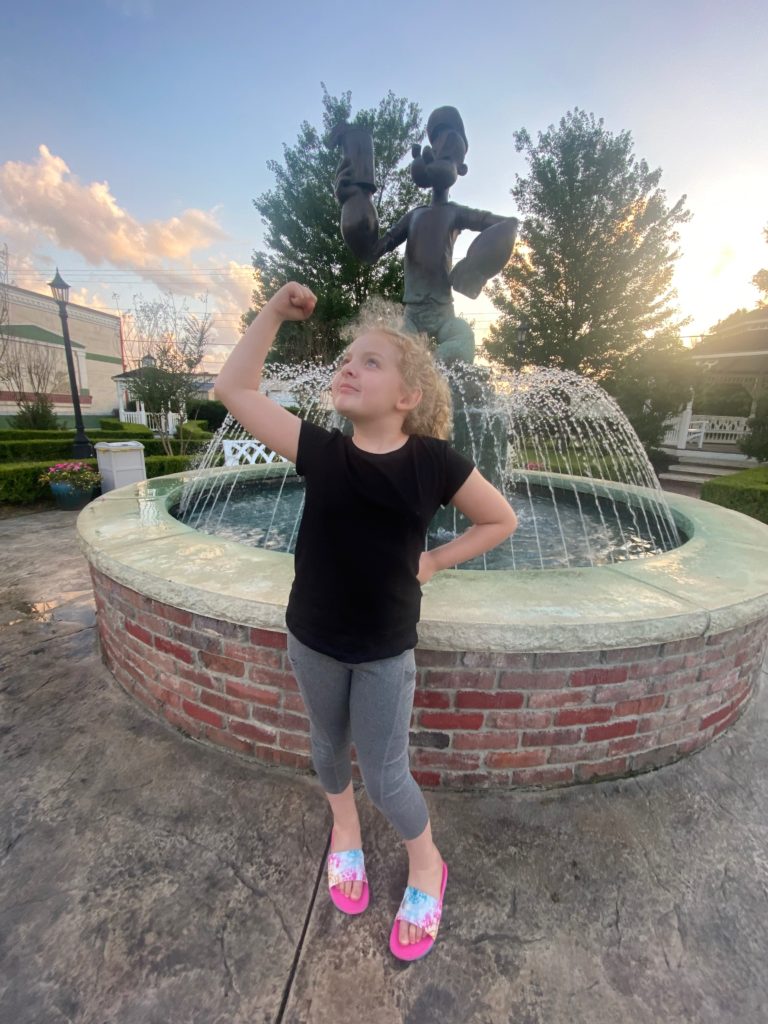 Their downtown street was a literal ghost town. I'd say at least 20-30 storefronts and buildings- all closed and empty, the only building still open was the Alma public library.
We continued on to Van Buren which had a very active downtown area. Lots of old buildings to see.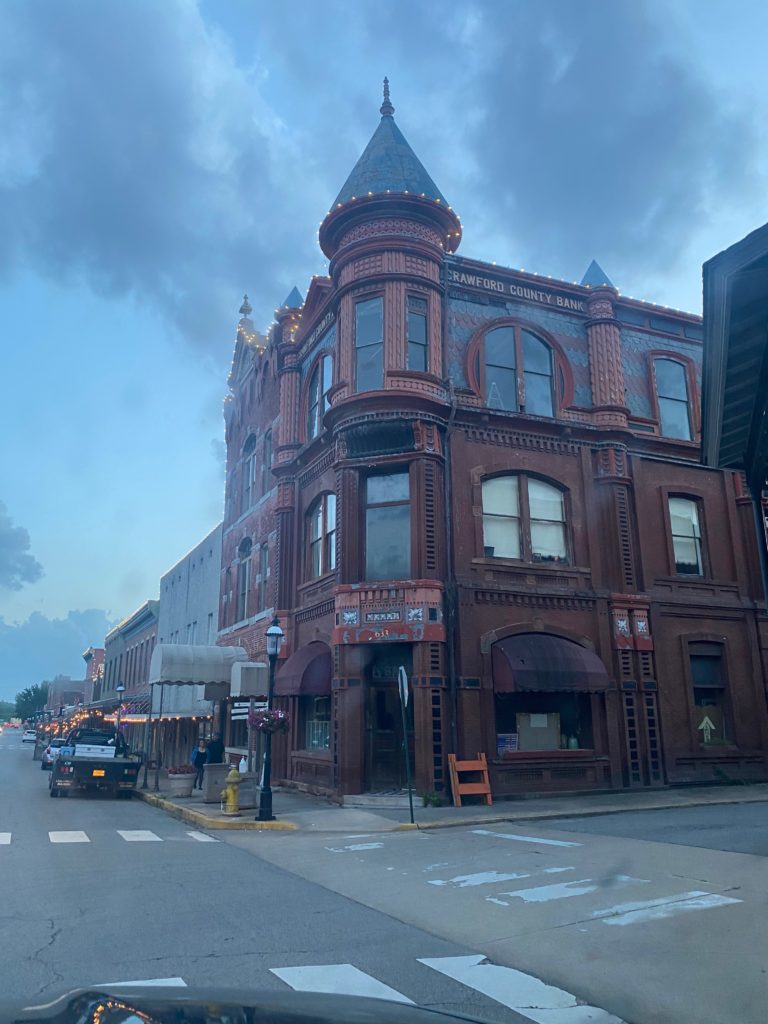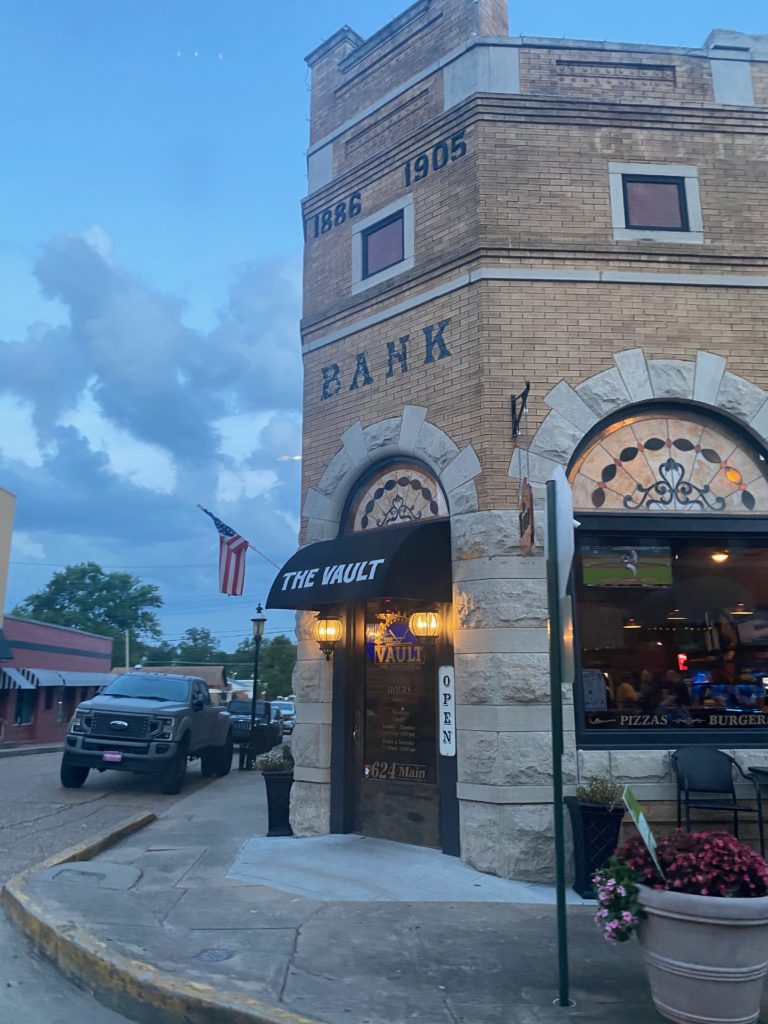 Kegan looped the car around so I could capture the amazingness of a Papa John's in an old Pizza Hut building. Ha
It is interesting to see what these old pizza huts get repurposed into.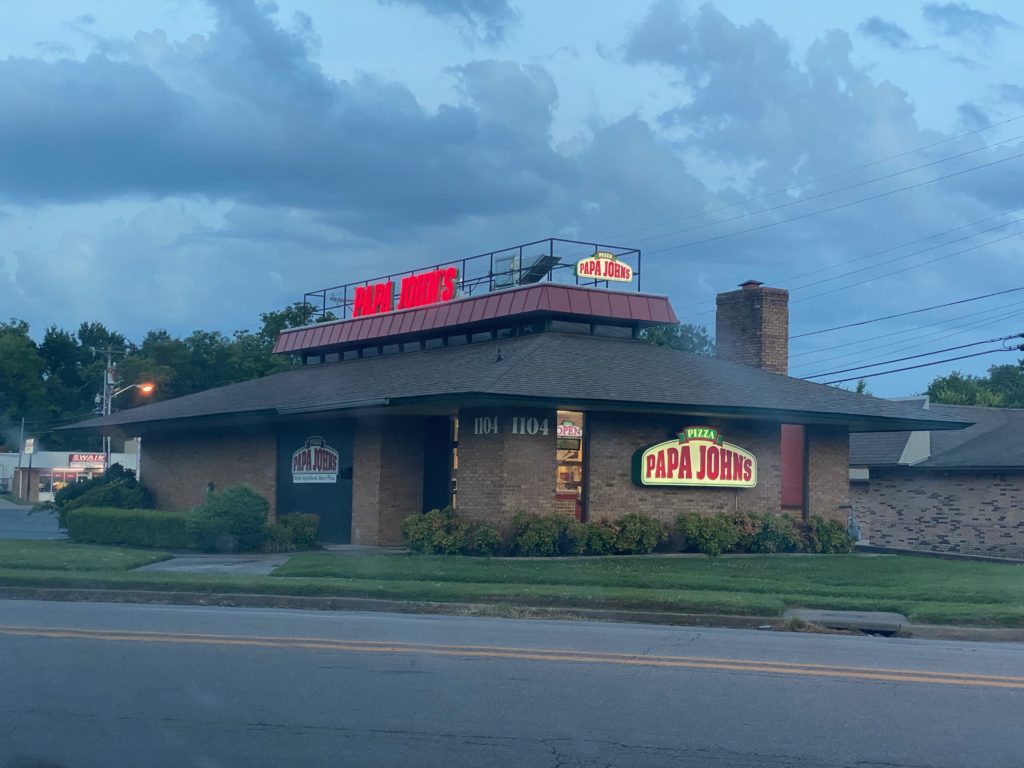 Finally we arrived in Ft Smith, Arkansas- which I have to say was my favorite of the Arkansas towns- we didn't explore anything on this trip, but I think I could spend a long weekend here exploring the area. I'd recommend a stop for anyone driving through.
We just wanted salad for dinner so we ordered salads from Texas Roadhouse outside our hotel and called it a night. Nothing exciting on the dinner front. Back on the road tomorrow across Oklahoma!