We started out at the earliest museum left to see that we didn't squeeze in yesterday- the Wyoming State Museum. It was a free museum and had some neat displays and history.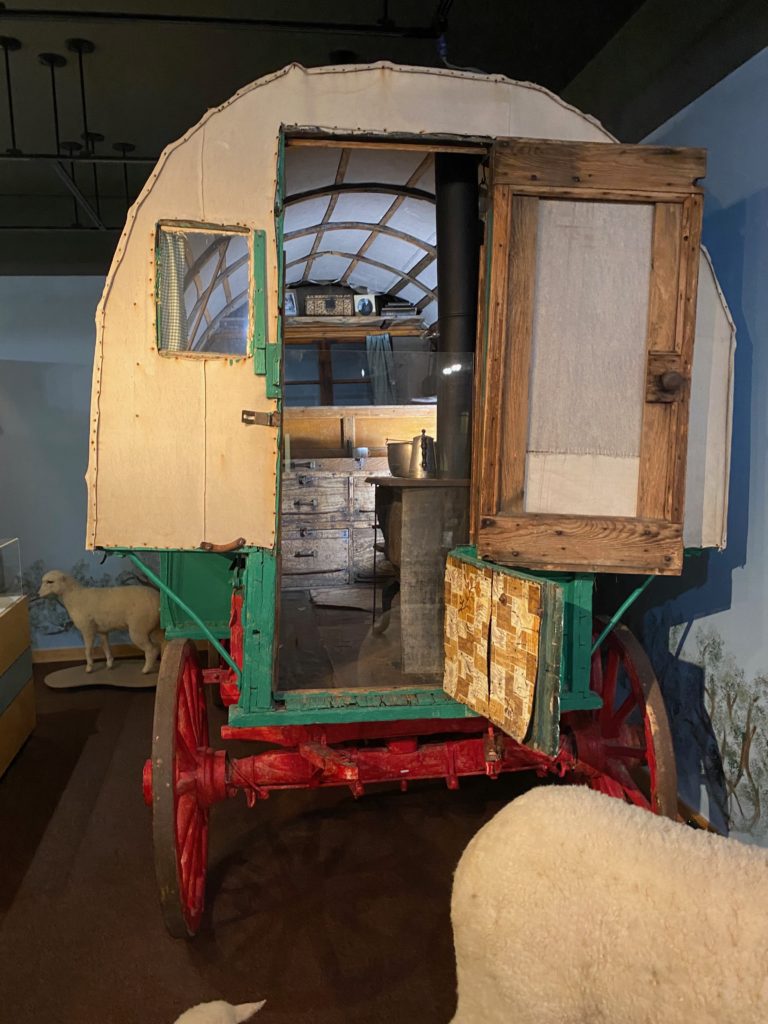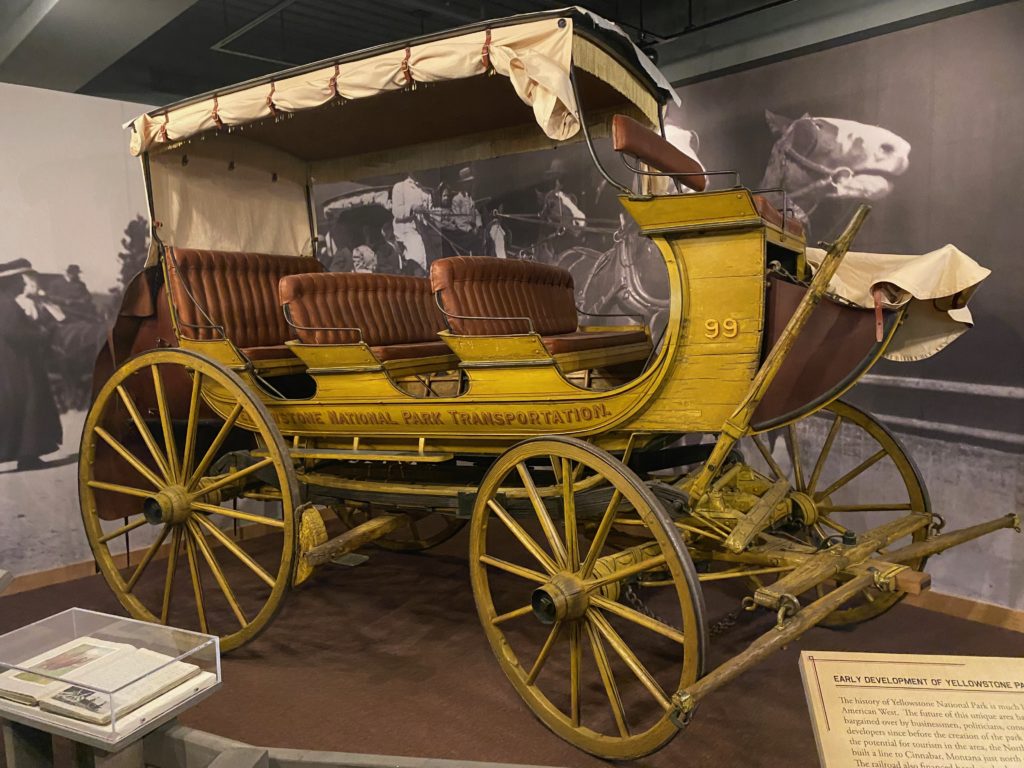 After that smaller museum, we went to the Botanical Gardens and the Paul Smith Children's Village attached.
Inside the actual Botanical gardens was pretty underwhelming. It was just a few fruit, tropical trees, palms… I don't know what I was expecting…but I cant say I'd recommend a trip for anyone else. The greenhouse areas looked huge, but only a small portion was actually open to the public.
Now it was time to leave Cheyenne heading towards South Dakota.
First town on our way was a little old town called Chugwater that just happens to have Wyoming's oldest operating soda fountain.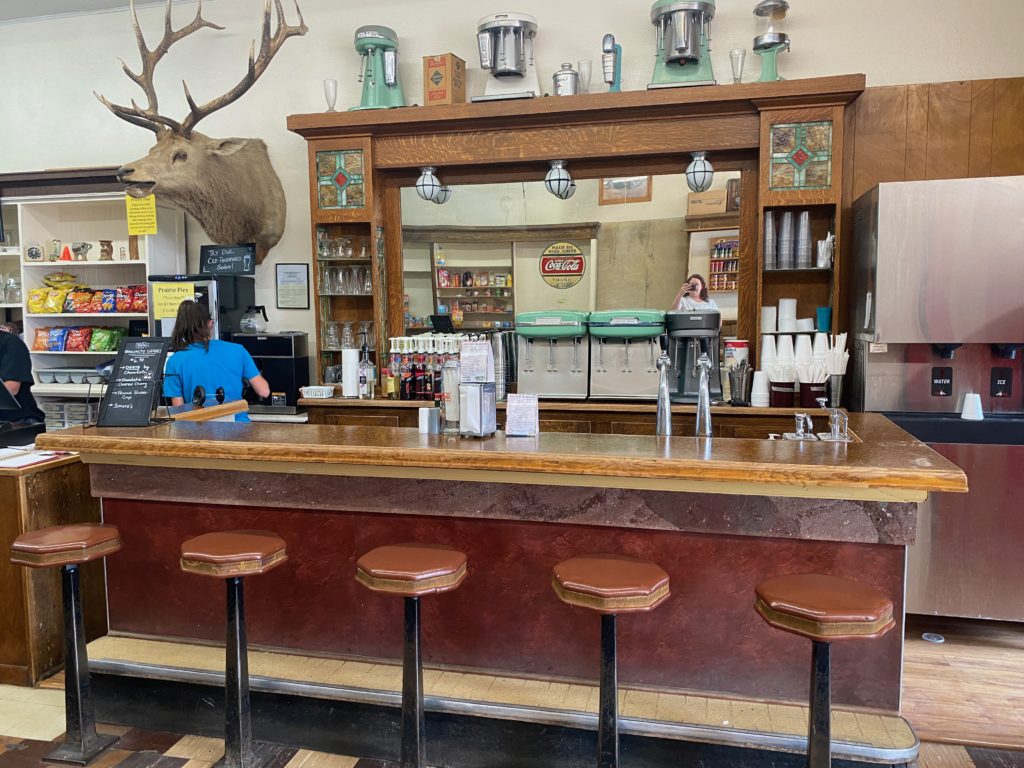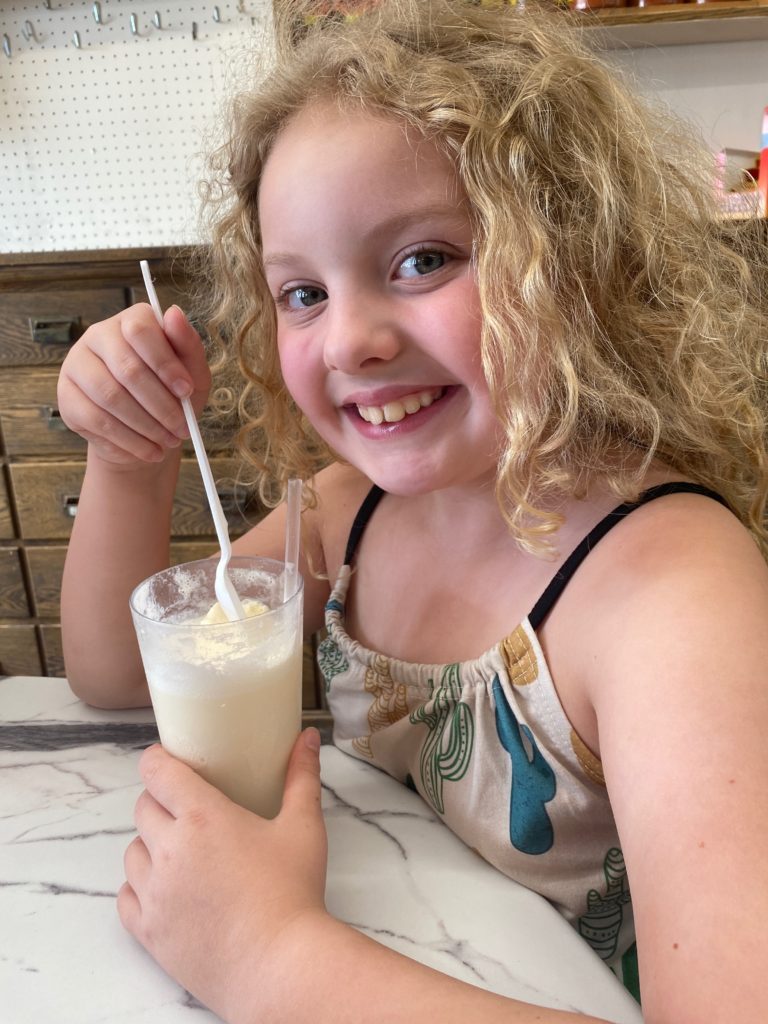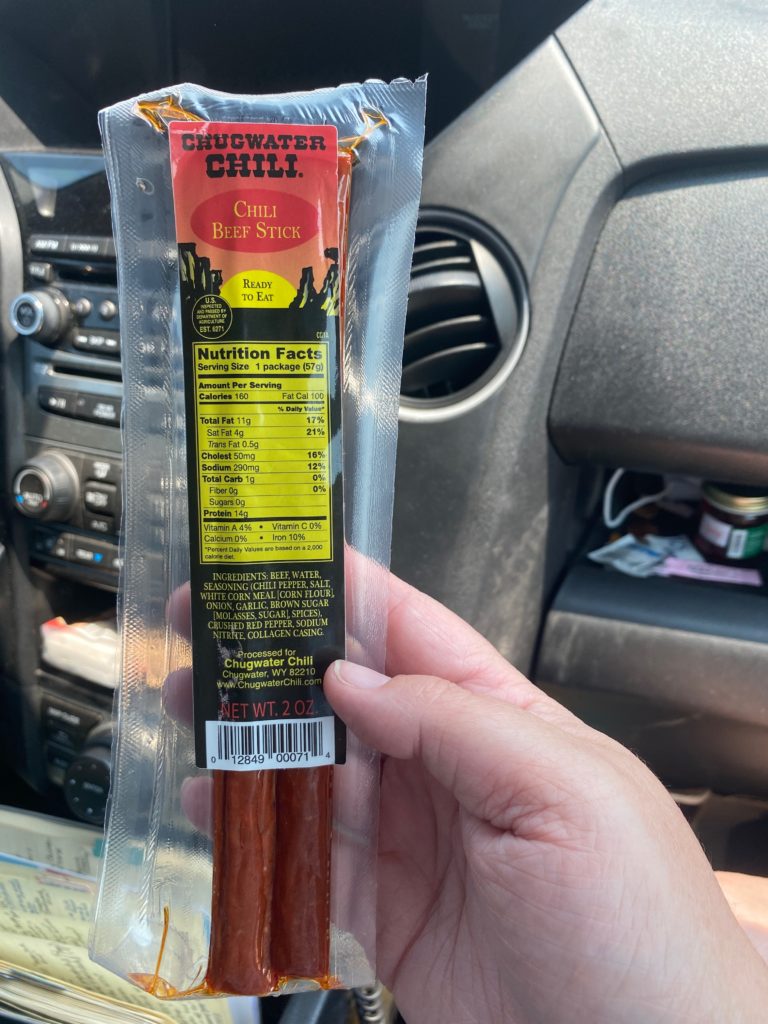 Our next stop was back up near Laramie at another Oregon Trail site.
We sought out the Register Cliff, a large rock outcropping that wagon leaders used to use as a wind block and camping site on the trail. Many, many travelers carved their names or their family names into the soft limestone face.
It was hard to find the old names- almost every name carved on the cliff was from 1950 on forward. Just a lot of graffiti overtop of history. I mean, it's all history….but I don't really care about some guy in the 1960's driving out here with his girlfriend and carving their names ha The sign said there used to be petroglyphs and Indian images and names, but basically they had all been lost to graffiti.
Just down the road is a site where you can still see the deep ruts the wagons made near a river from such heavy usage.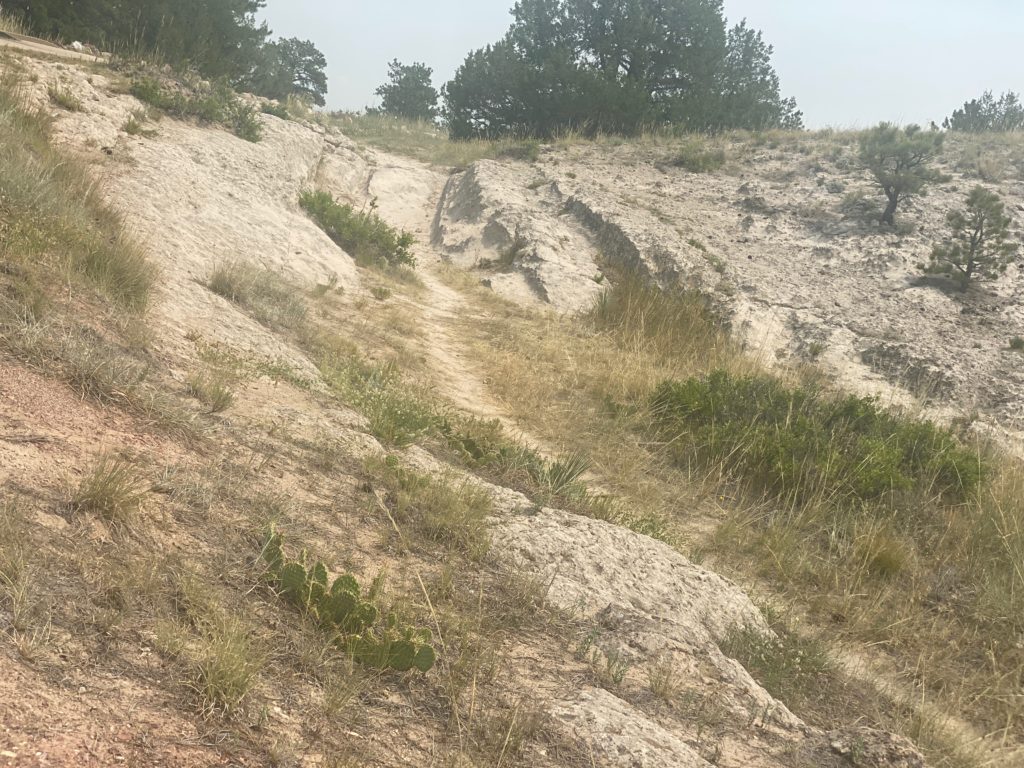 We came to a T in the highway at Hartville, Wyoming which claimed to be Wyoming's oldest town. We just passed through.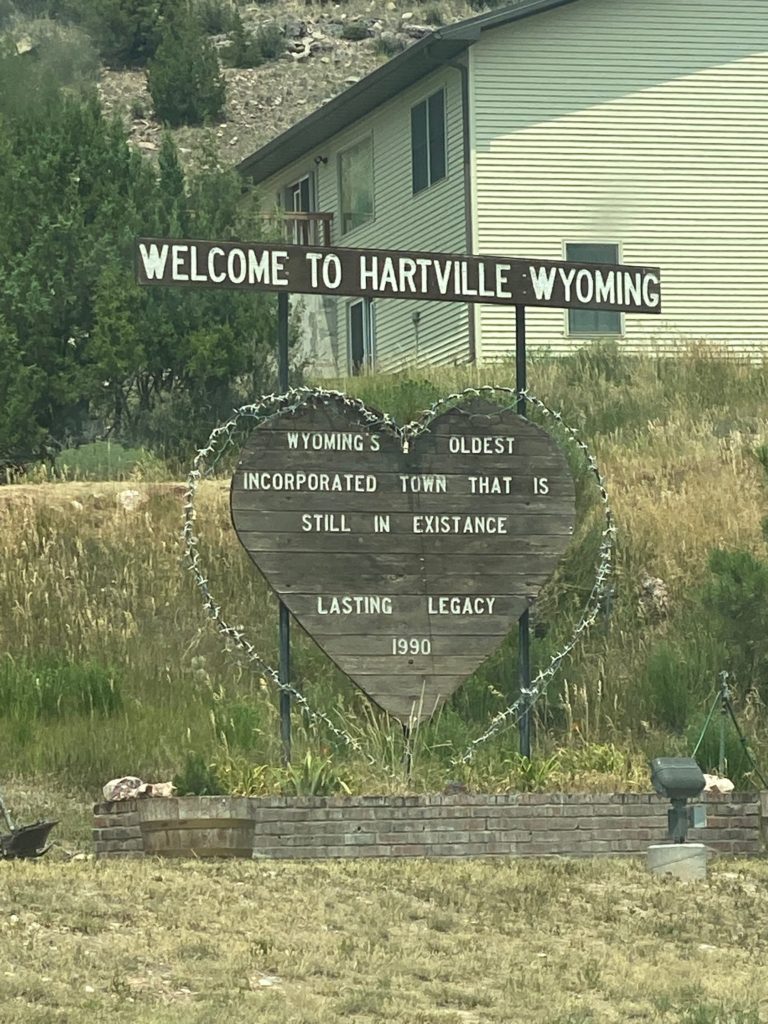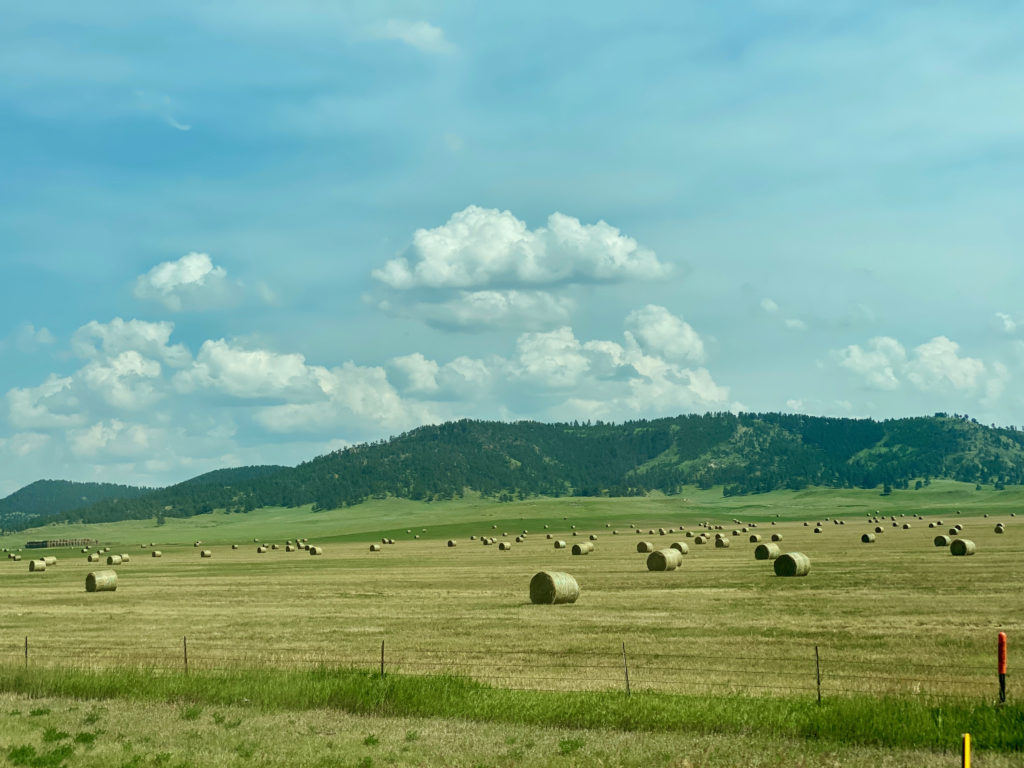 As we came into South Dakota, the landscape got much greener and prettier. We were finally back to the type of land that I would live on again! ha Wyoming is beautiful and expansive, but I feel like if you got dropped in the middle of it with no town you could die. At least here, grass, rivers, trees….this feels hospitable 🙂
We were headed to the Mt. Rushmore area, but passing right by this amazing mammoth dig site, we stopped in to see what a watering hole full of over 60 mammoths looked like!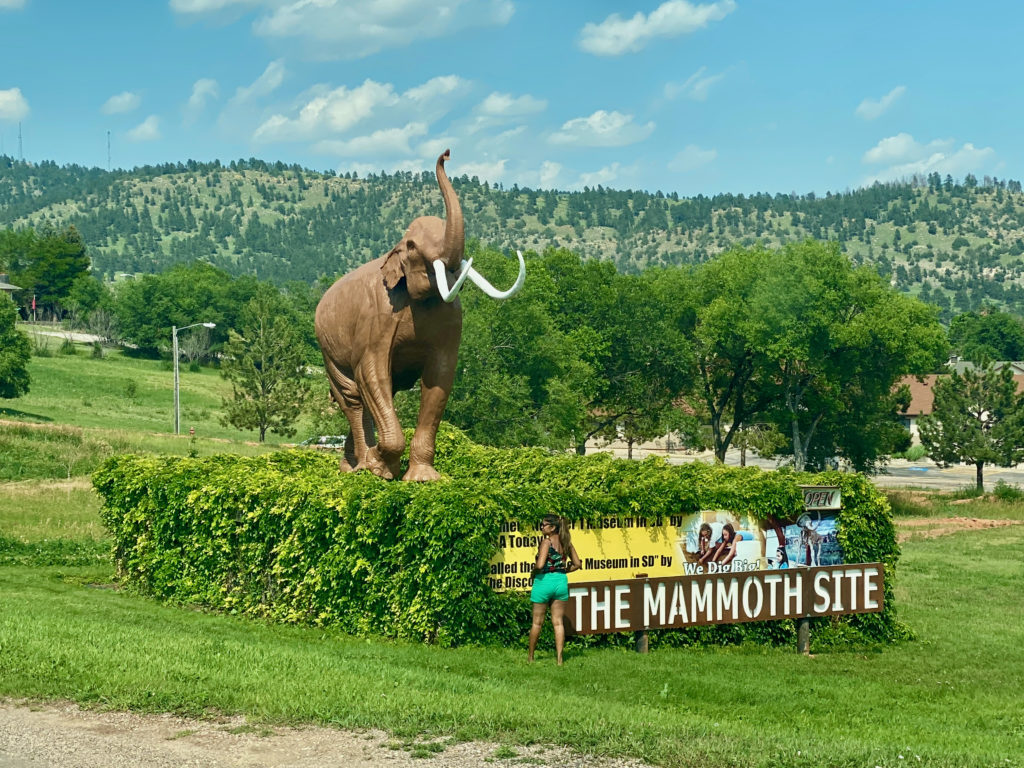 The Mammoth Site is still a private owned, in ground research and study center with actual scientists still excavating bones. They have placed a building over the sinkhole where these mammoth bones are found.
Driving on north, we entered the Black Hills National Forest area.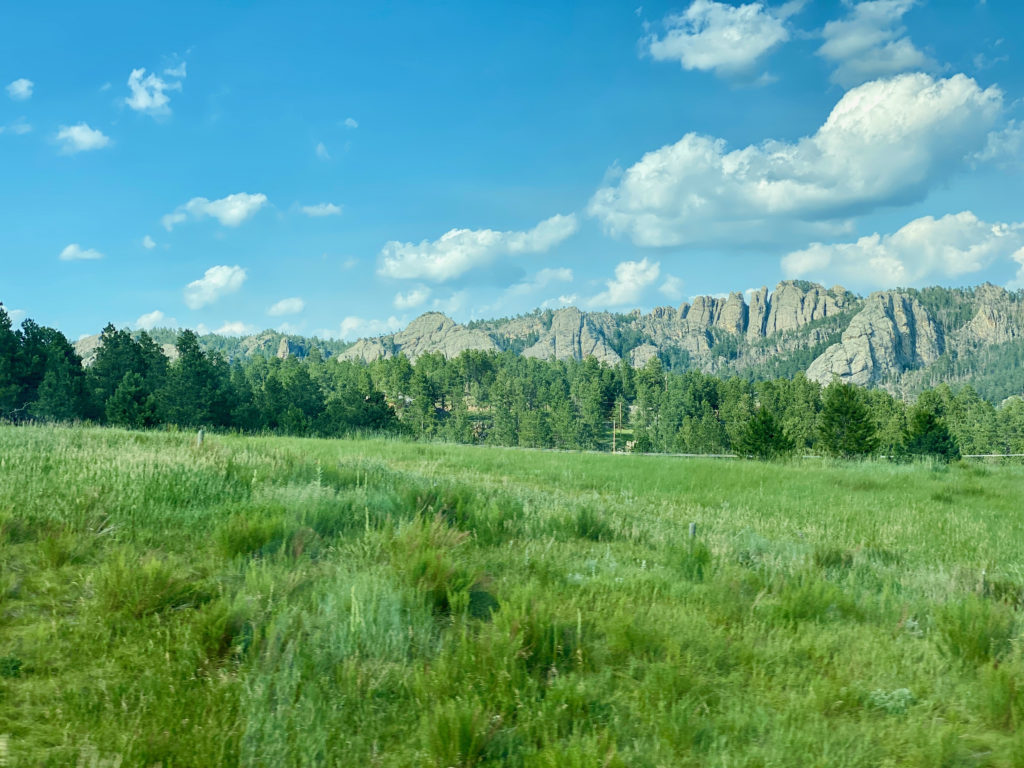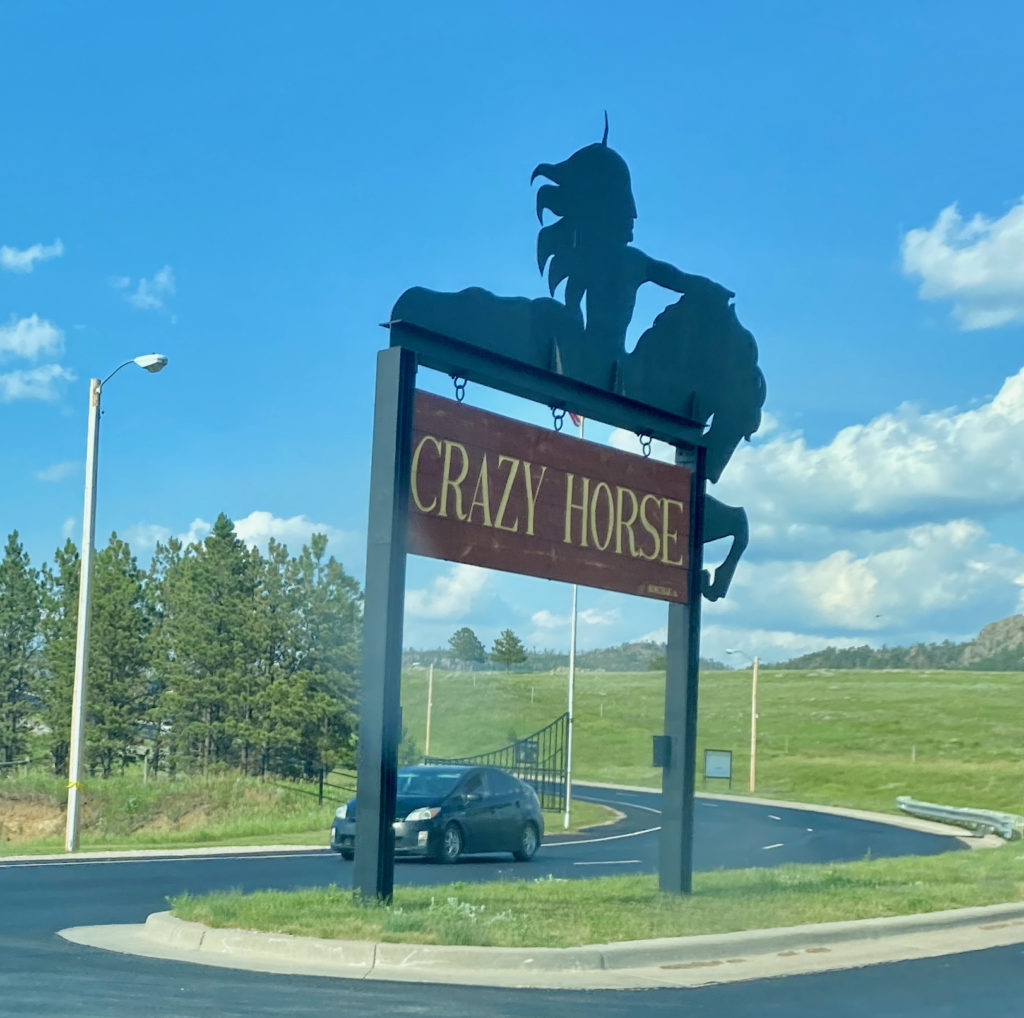 We hit the Crazy Horse Memorial first. It's an unfinished rock sculpture with a very interesting story I wasn't aware of. He is the work of one man's vision- who lived at the site and worked on the carving for half of his life, which has now been handed down to his children to complete the work. Government money has been offered many times to complete the site… but the sculptor didn't trust the government to actually carry out the work correctly. (Kind of fitting for a Native American monument) The first part of the visit was a movie about the family and the guy that sculpted and planned it out-Korczak Ziolkowski. It was great footage and history to see. I just always assumed it wasn't finished due to funding…or disagreements on who or how to do it…but now seeing the size and knowing its one family completing it over generations- it makes sense. Also-for scale- all of the faces of Mount Rushmore would fit inside Crazy's Horse's face alone. It's massive.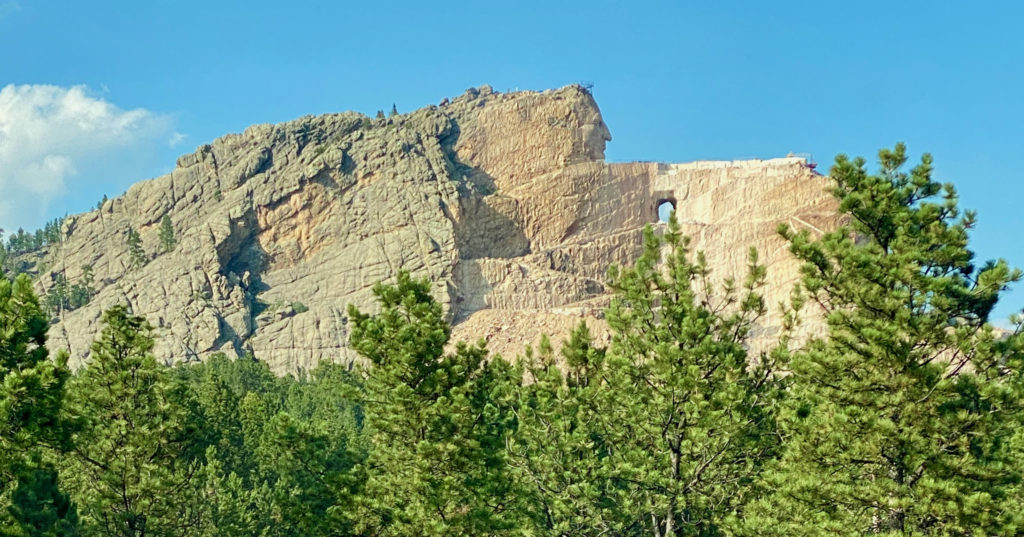 We continued our drive through the pretty Black Hills approaching Mt. Rushmore, which was a zoo as expected. But it's something you just have to see if you never have…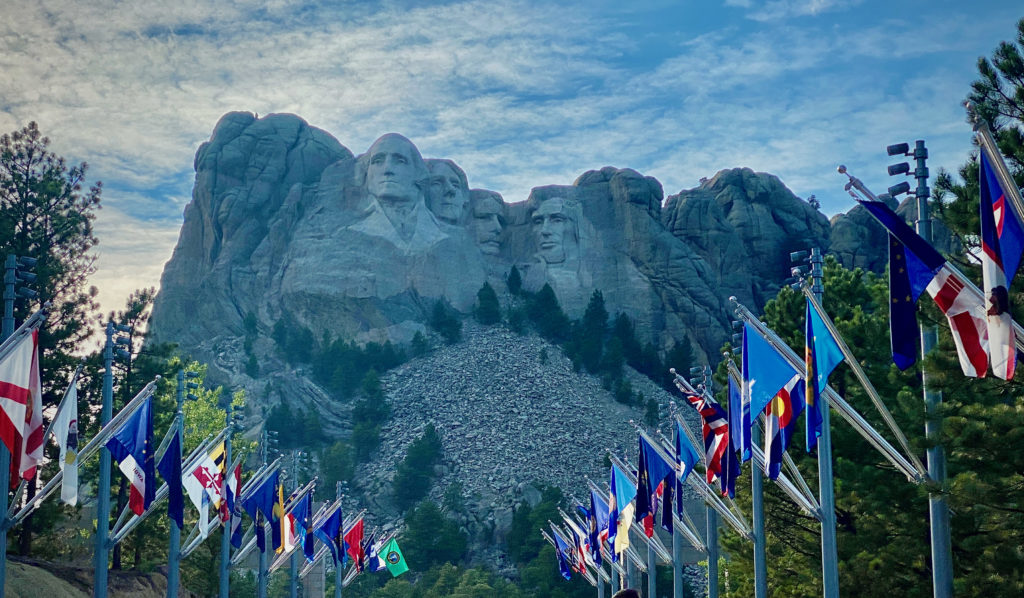 Our last stop we squeezed in just before our dinner reservations was an exact replica of the Borgund Stave Norwegian church. The original was built in the 1100s and is the best preserved wooden stave church in Scandinavia. So, for a replica to exist in the hills of South Dakota-I wanted to see it! I still haven't seen the original in Norway, but it's on my list too 🙂
Very pretty grounds, amazing building. Super cool.
Our last stop was at the Dakotah Steakhouse for dinner.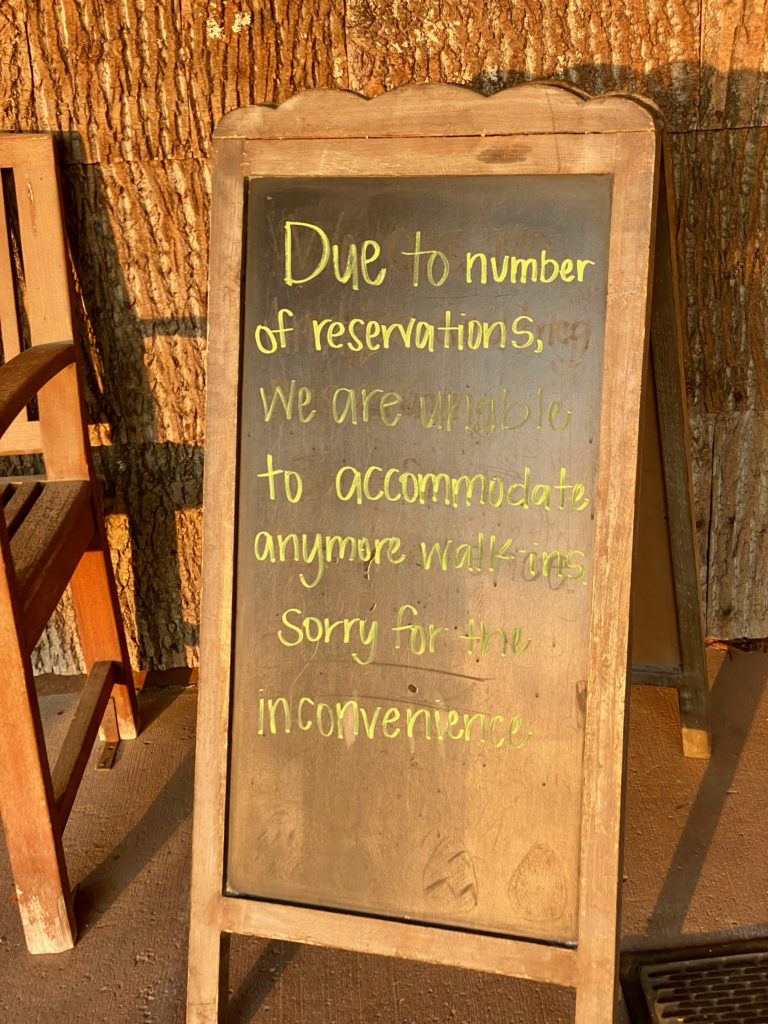 All in all, a good day, a lot of ground covered. Tomorrow we'll explore around South Dakota including Deadwood!