Well, the weather just isn't giving us a break this week! It's almost freezing and raining non stop. Only a 20% chance tomorrow with a temp of 45… So here's hoping we can get out and explore without being miserable and cold!
We started this morning is Glasgow. Meh. I didn't really feel like there was anything major I had to see or do. It's a decent city…but sort of like Belfast- a little gritty, a little dirty, a little working-class… Lol (you know I can't be around the working class! Haha)
There was some great old buildings, we took some pictures from the car. Because it was freezing. Lol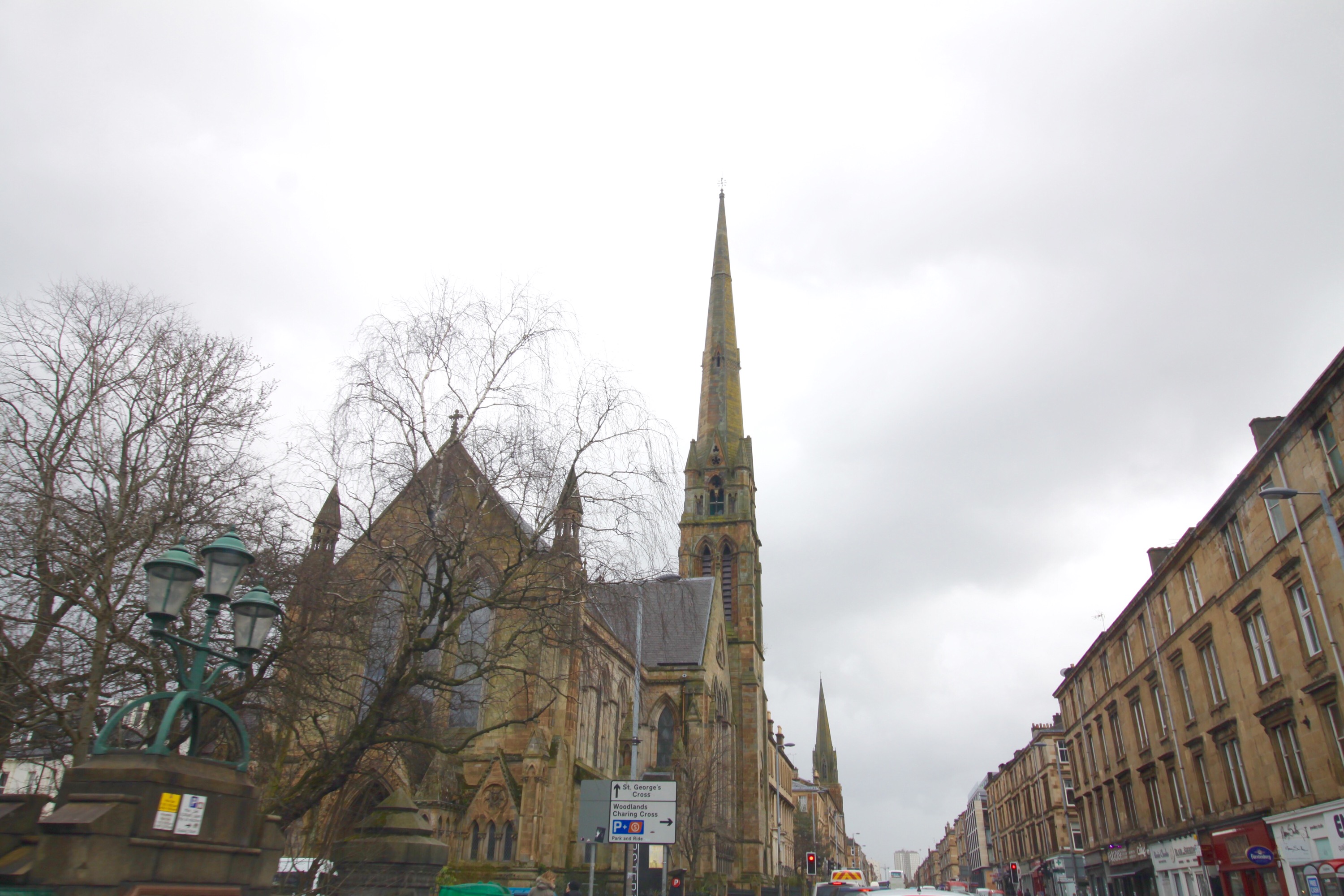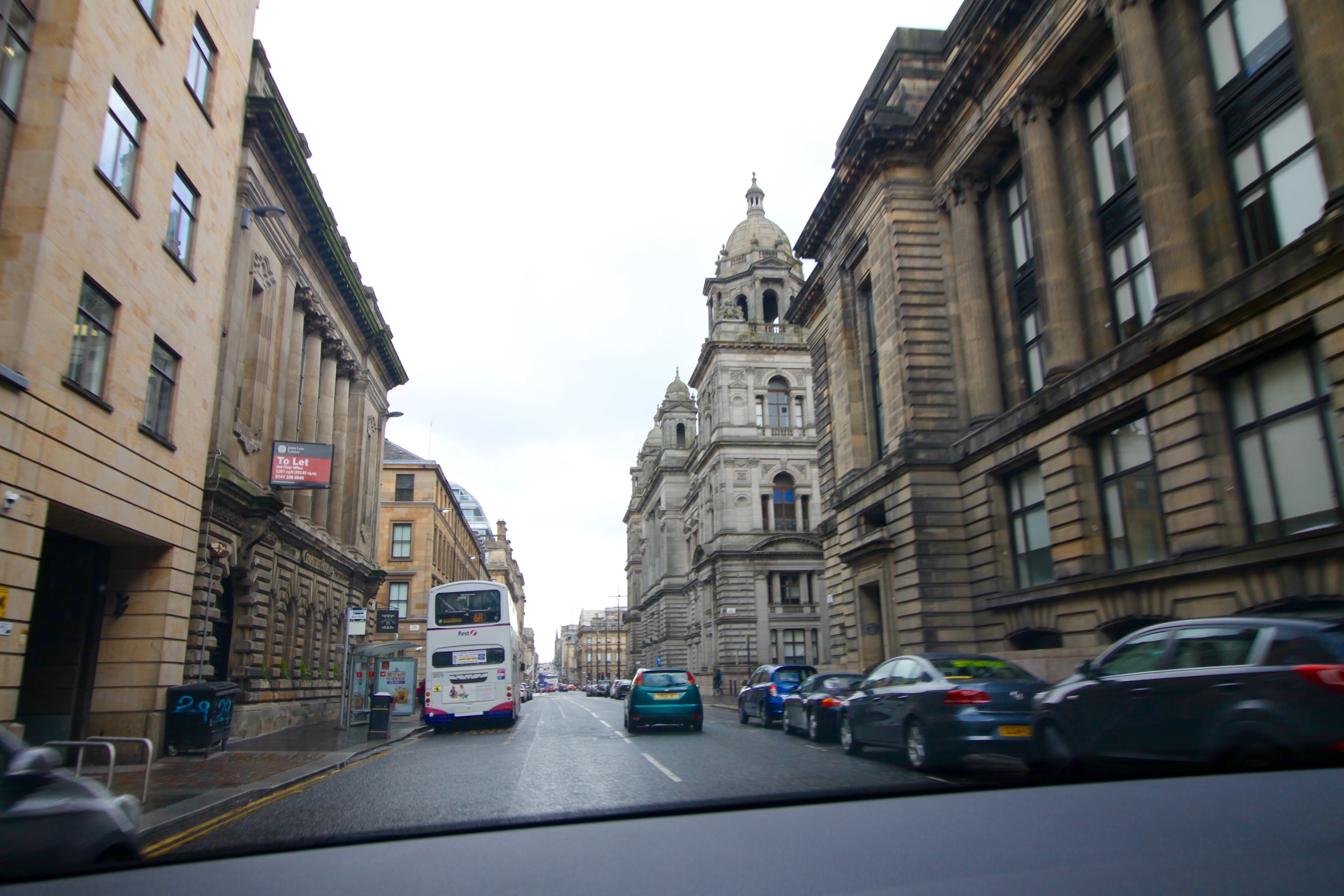 We were on a mission as we headed out of town. Destination: Traquair House.
The oldest inhabited house in Scotland…and just so happens to brew my favorite beer on the planet in their cellar using tuns that are over 200 years old from when the original brewery on the grounds was shut down. The tuns and the equipment sat behind centuries of collected items in the cellar until the owner (the 20th in a line of family succession) decided to try brewing "real" cask ales using the old process in 1965. His daughter now owns the place and the brewing continues.
Originally their website said "open April to October to the public". Well, hot dog- what luck! We will be there on April 1! Then yesterday, while getting better directions on their website I noticed it now said "open April 3-October". Damn.
I panicked a little. I mean, I'm in Scotland…in the middle of nowhere where this brewery is and I won't be able to taste a fresh draft version of my favorite beer?? So I did what any normal beer lover would do- I gravelled and begged in an email to please take pity on us. Lol
And thinking all hope was lost, but heading there anyway- we received a response. "Sorry Erin, the house will still be closed but of you're headed through feel free to come and explore the grounds and stop by the office- we have some ales here and we'll see what we can come up with for you."
Jackpot! 🙂
So, we were able to get 2 gift sets (Sorry- ain't none of you getting a gift set. One is for my belly- the other is for Kegan's) lol
The sets had 1 of the house ales, 1 Bear Ale and 1 Jacobite Rebellion. I'll report later on Jacobite. The nice lady there told us if we headed to town we could go to the Traquair Arms pub and they had it on draft so we could get the full experience.
They also found us some little "trickets" as they called them since we made the trip out and couldn't tour the brewery. Then as we are piling back in the van, a lady comes out with a souvenir glass from a festival last year that she found for us. Very nice people! They thought it was so funny that this American girl was so into their little brewery. Lol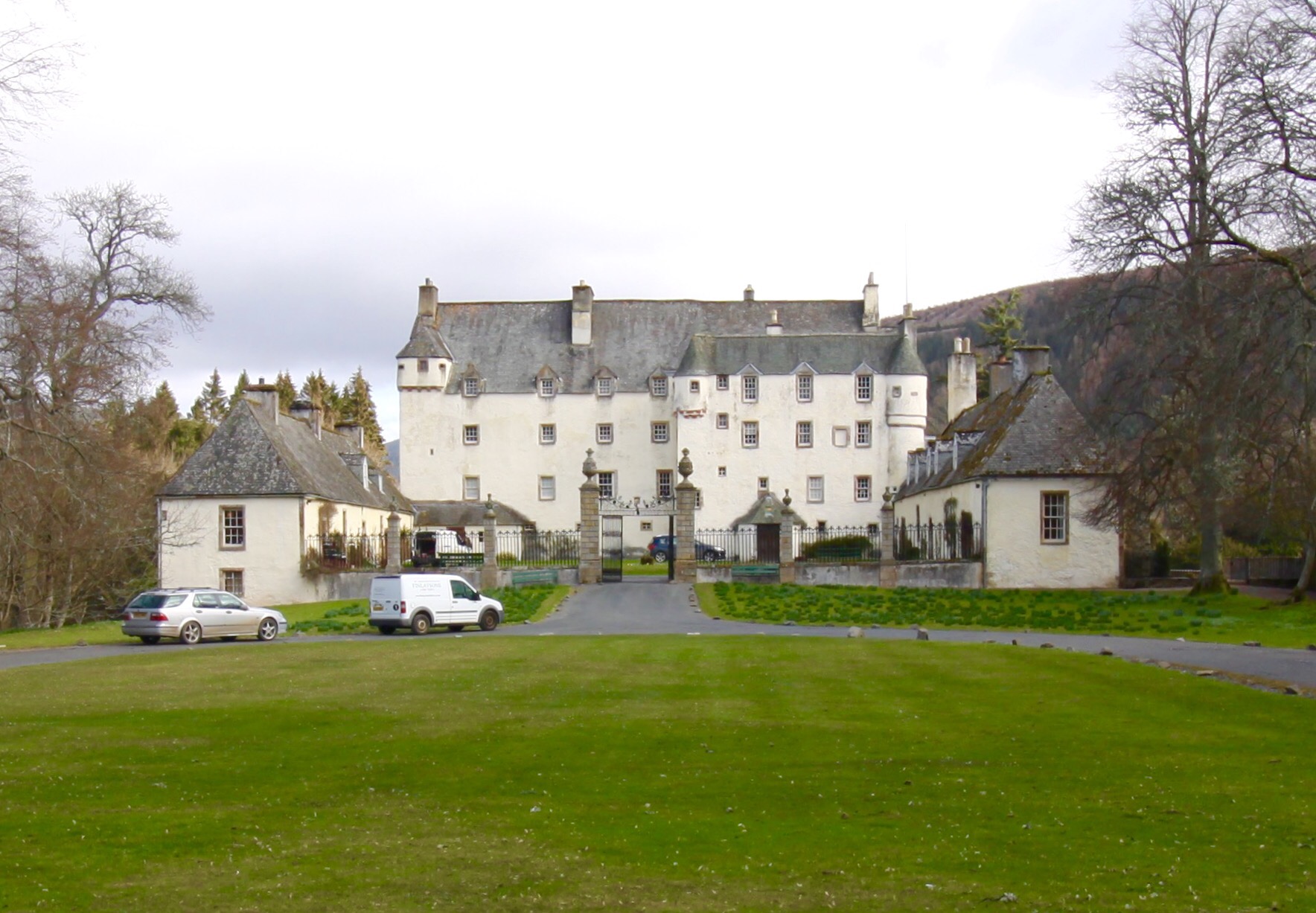 The house is beautiful and has some amazing history. There is a set of gates with bears that have been locked since Bonnie Prices Charles went through them in 1745 during the Jacobite Rebellion. The owner of Traquair House locked the gates and vowed no one else would come through them until a Stuart was crowned King of England again.
(If you don't know about the Jacobite rebellion and want to- comment and I'll write up a synopsis. But it's late tonight haha) I'd be happy to nerd out if anyone actually wants the info 😉
We then headed to the Traquair Arms pub to try a draft- turns out they only had the Bear Ale. But Kegan ordered one at noon anyway 🙂
Lunch was on the go, but we did find the strangest chips. I have to say- not bad! Haha
Next stop was my history highlight of the trip: Hadrian's Wall. The year is 122AD. The Roamn emporor, Hadrian, is visiting the northernmost reaches of the Roman Empire, Britannia. The Picts and other barbaric clans keep attacking the Romans and now there is war in other areas as well. He needs to pull men from the area but needs it secured so he commissions his troops to build a 20 ft high wall from sea to sea across Britannia. They put a fort every Roman mile and finished it in under 6 years. It's amazing. And even more amazing that so much of the stone of the wall remains two thousand years later. Some historians say it was just a show of power or a way to control commerce or taxation for entry/exit… I bet it was a combo of all of those reasons 🙂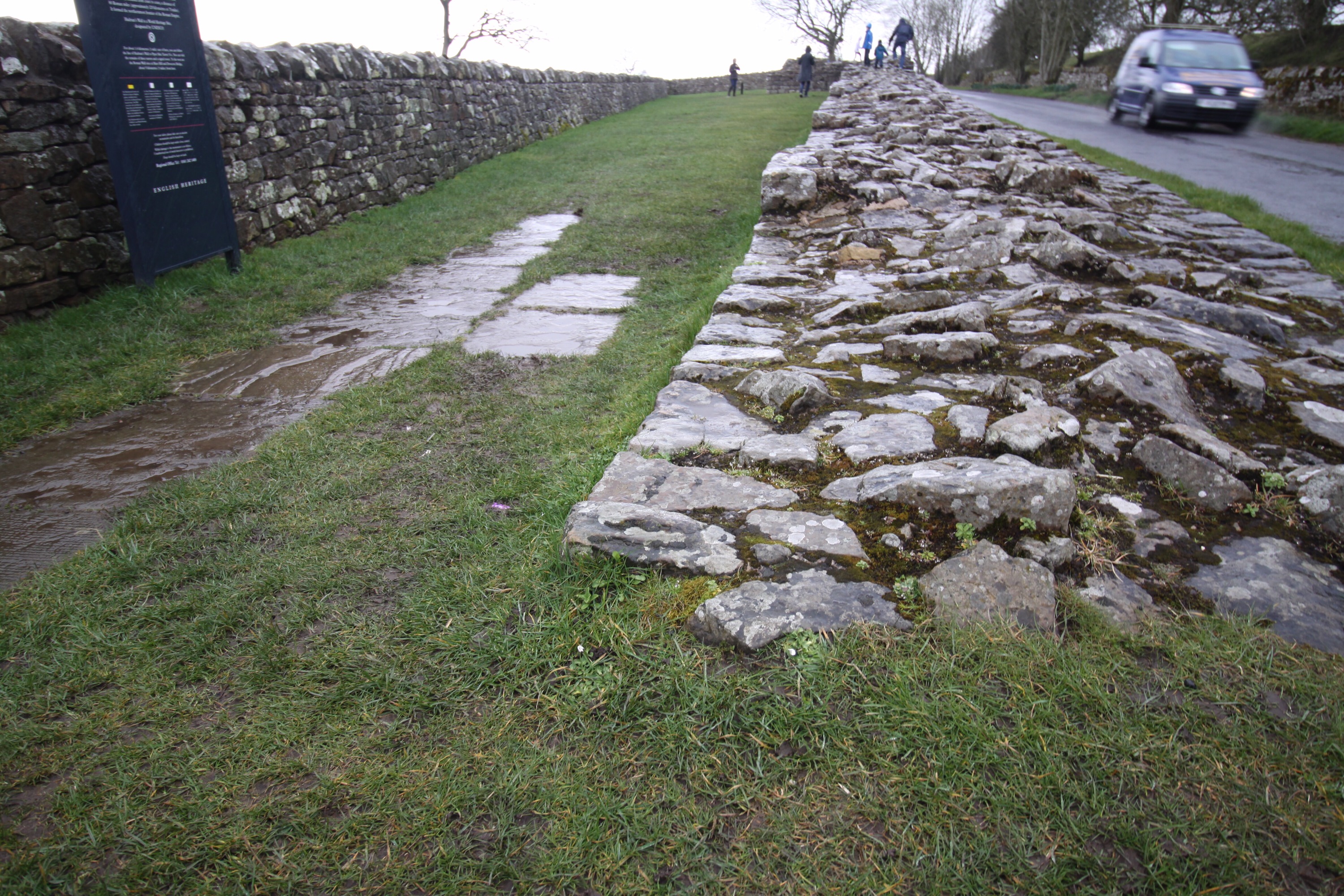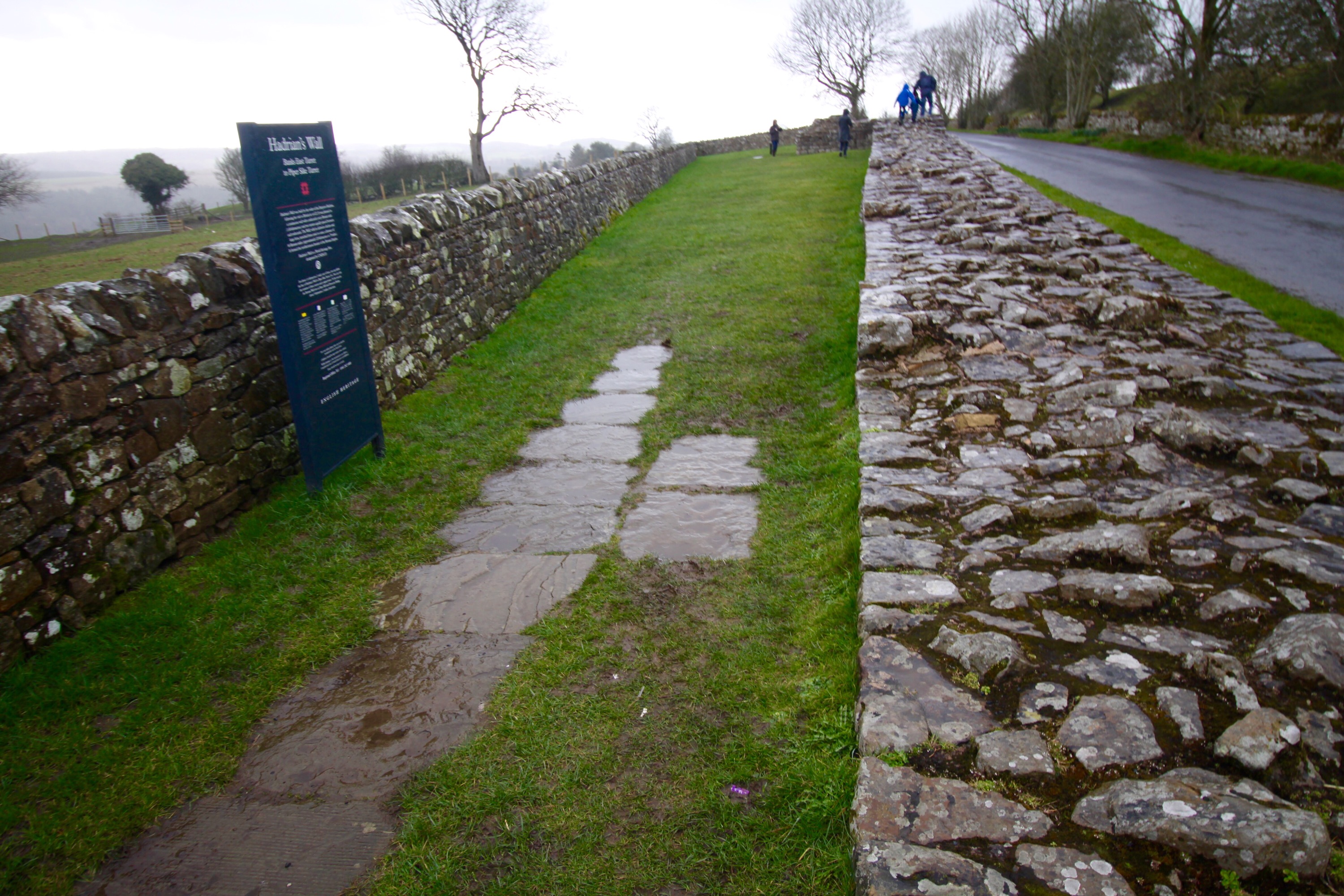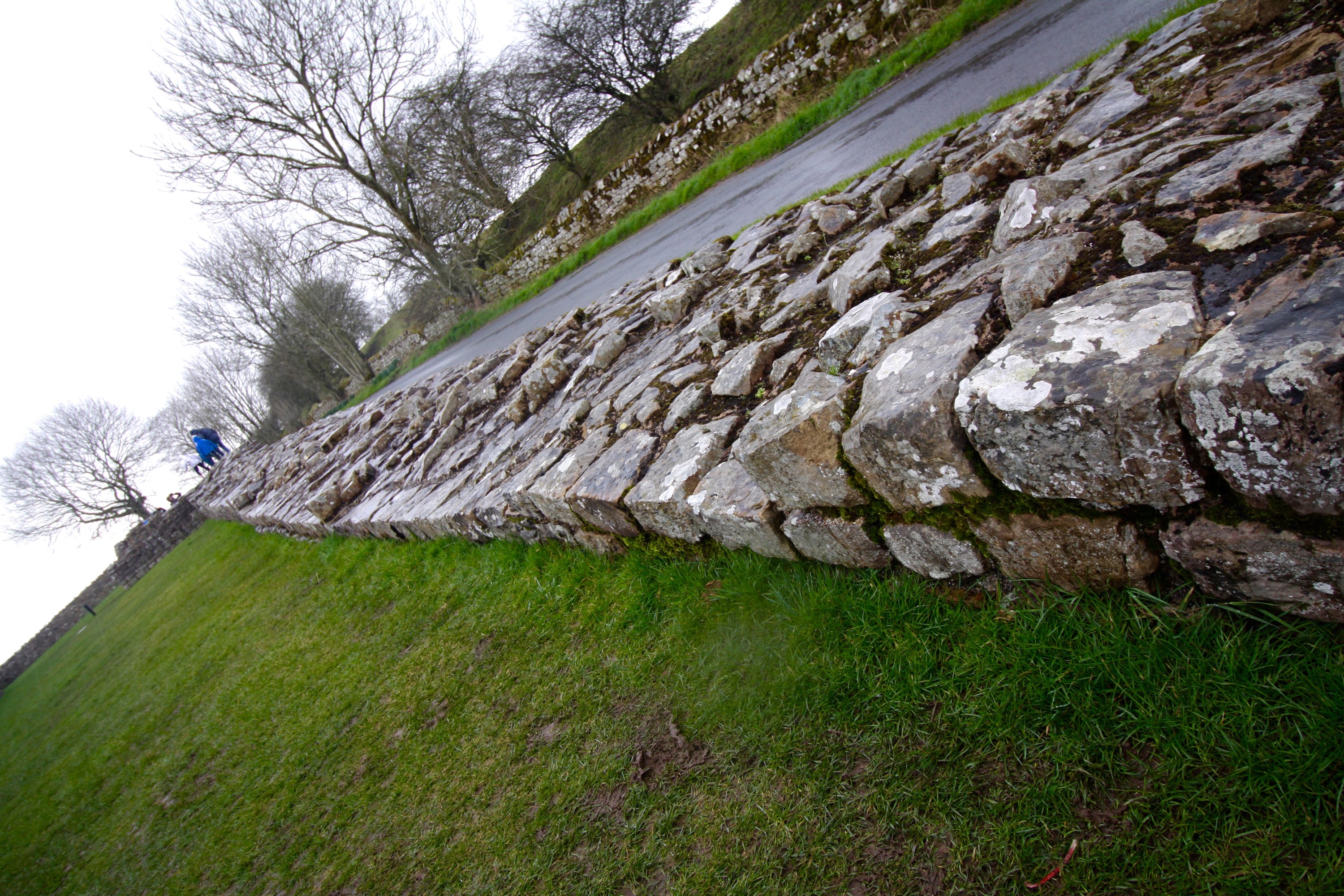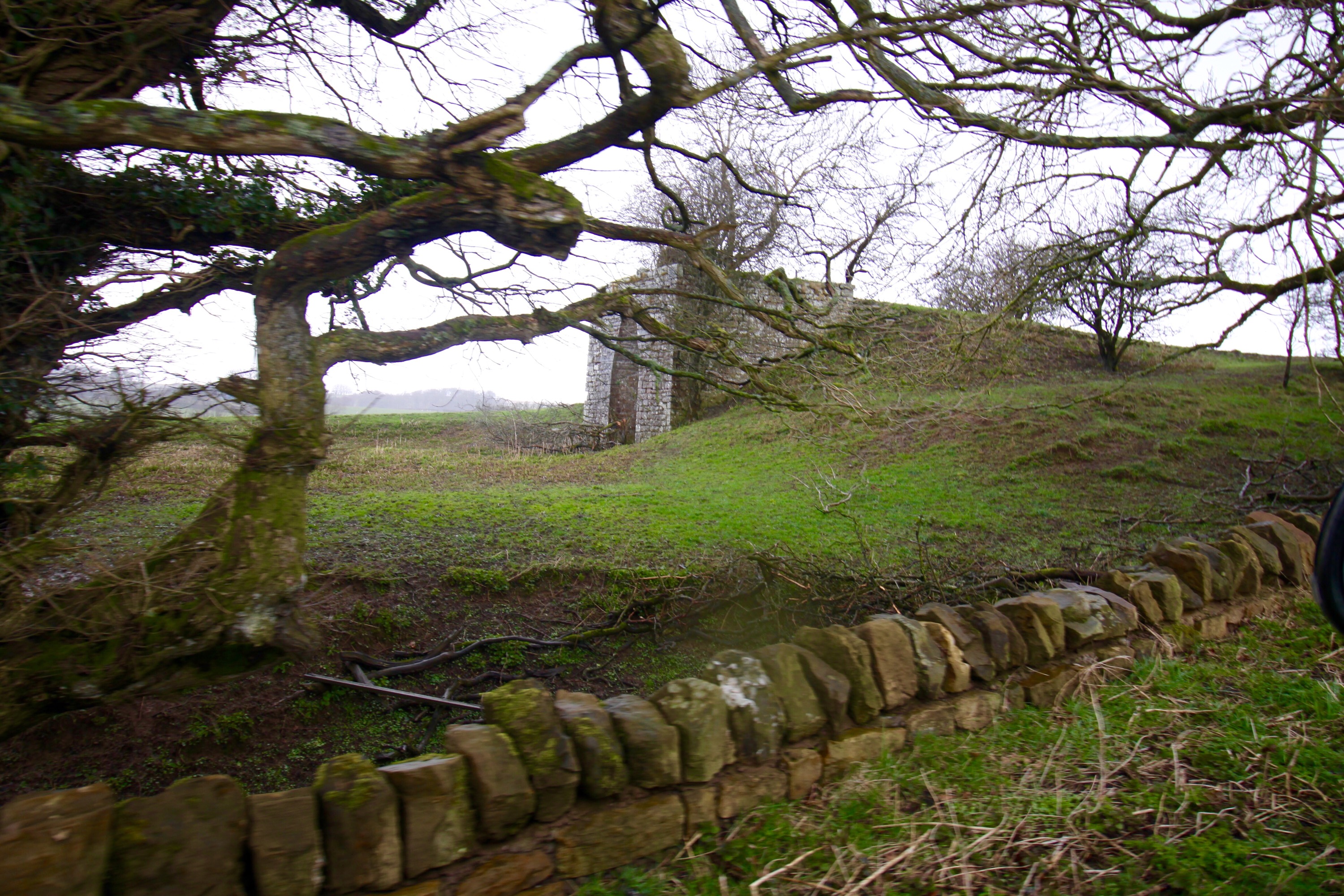 The rest of our day was pretty rainy and boring as we drove the 3 hours to Liverpool.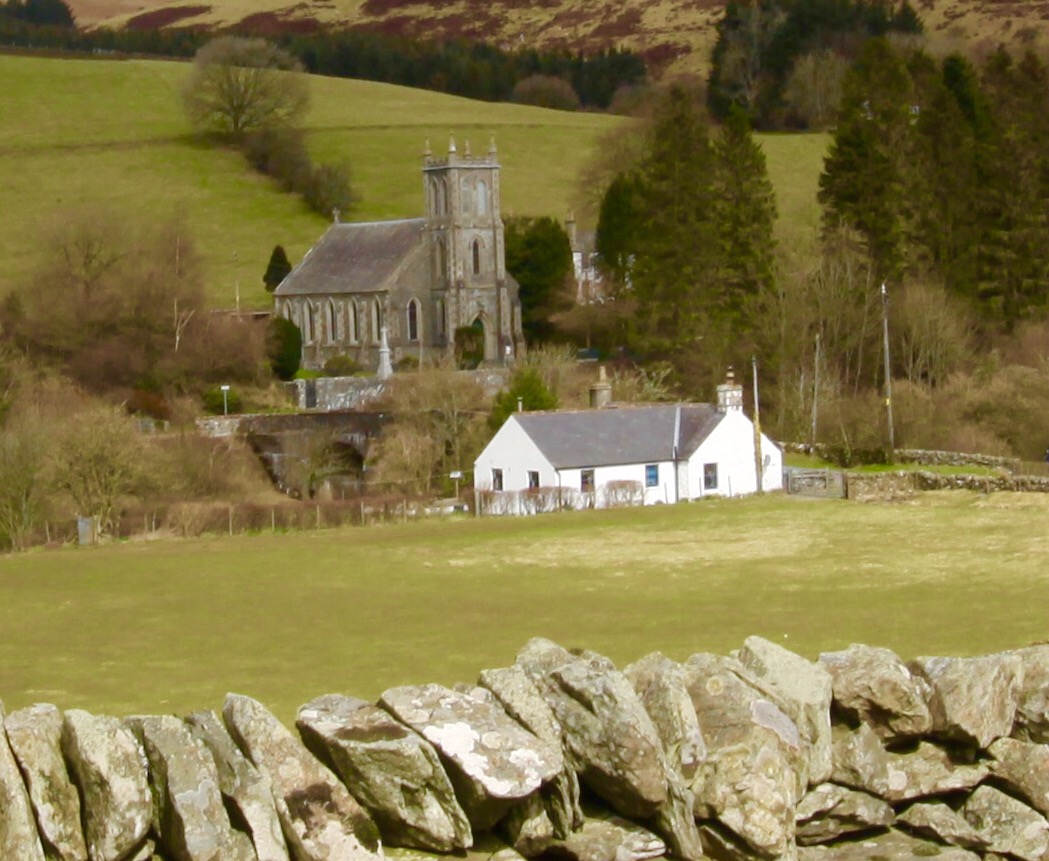 Beatles museum in the morning and maybe an old World War Two bunker! 🙂