Norah finally got a day of her own today 🙂 I don't think she truly grasped the fact that we were literally going to Peppa Pig's house until she got there and physically saw a lifesized Peppa haha
Oh, the people. Lol
We didn't even get back to Peppa World before Norah needed to ride a carousel.
Now we're getting it!
So excited to meet Peppa!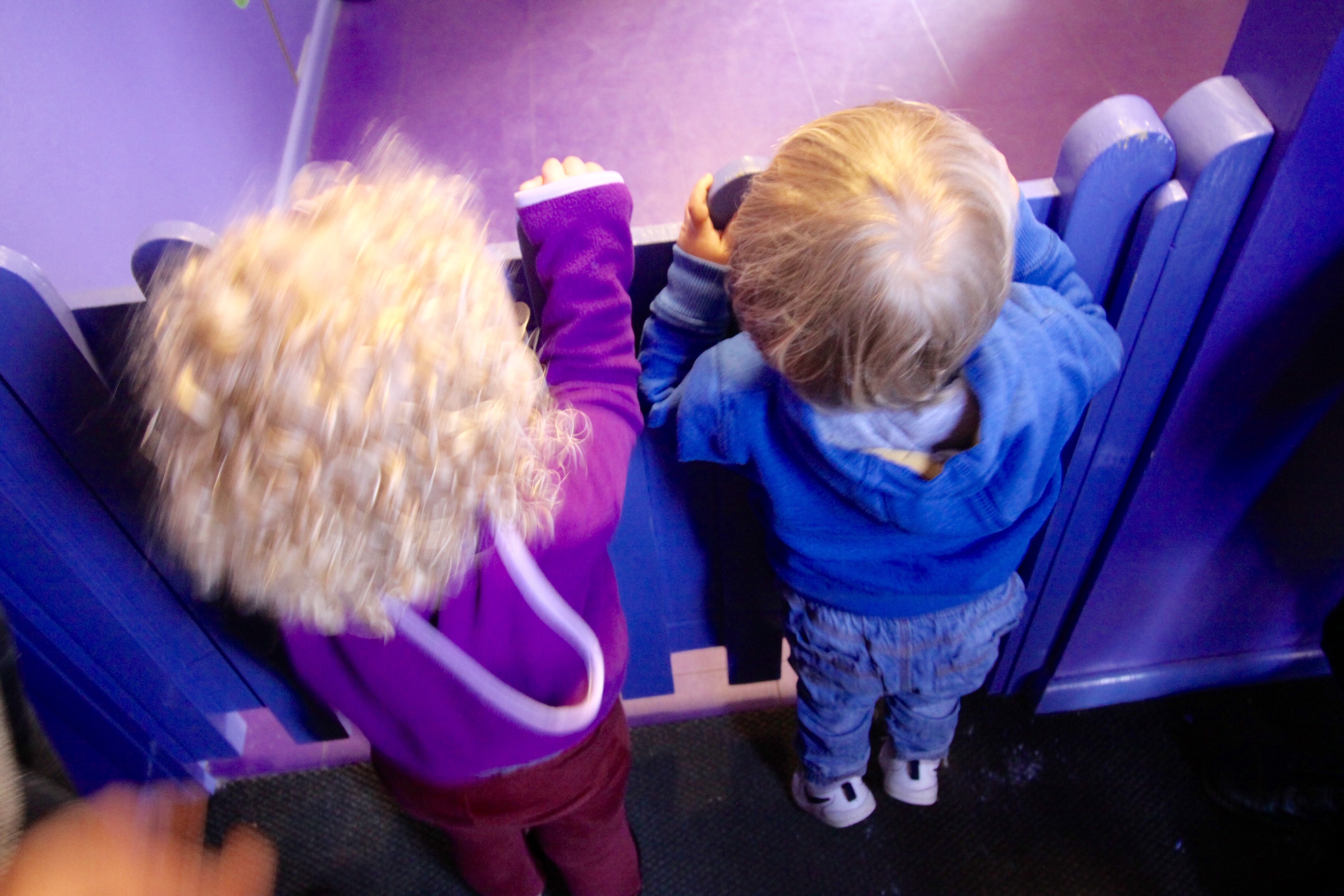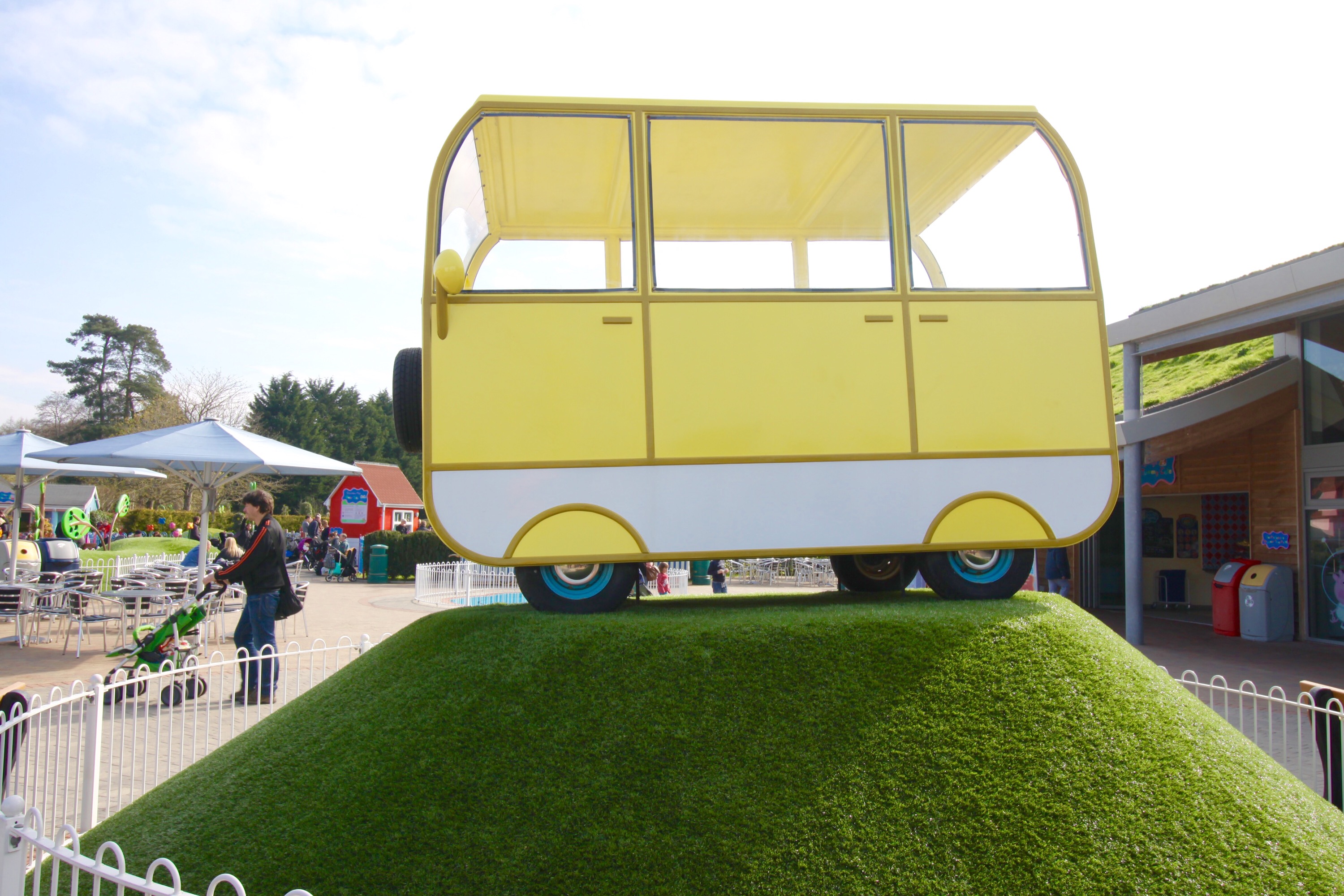 Norah was entranced watching Rebecca Rabbit try to throw a ball into the bucket
Grandpa Pig's boat ride
Peppa' House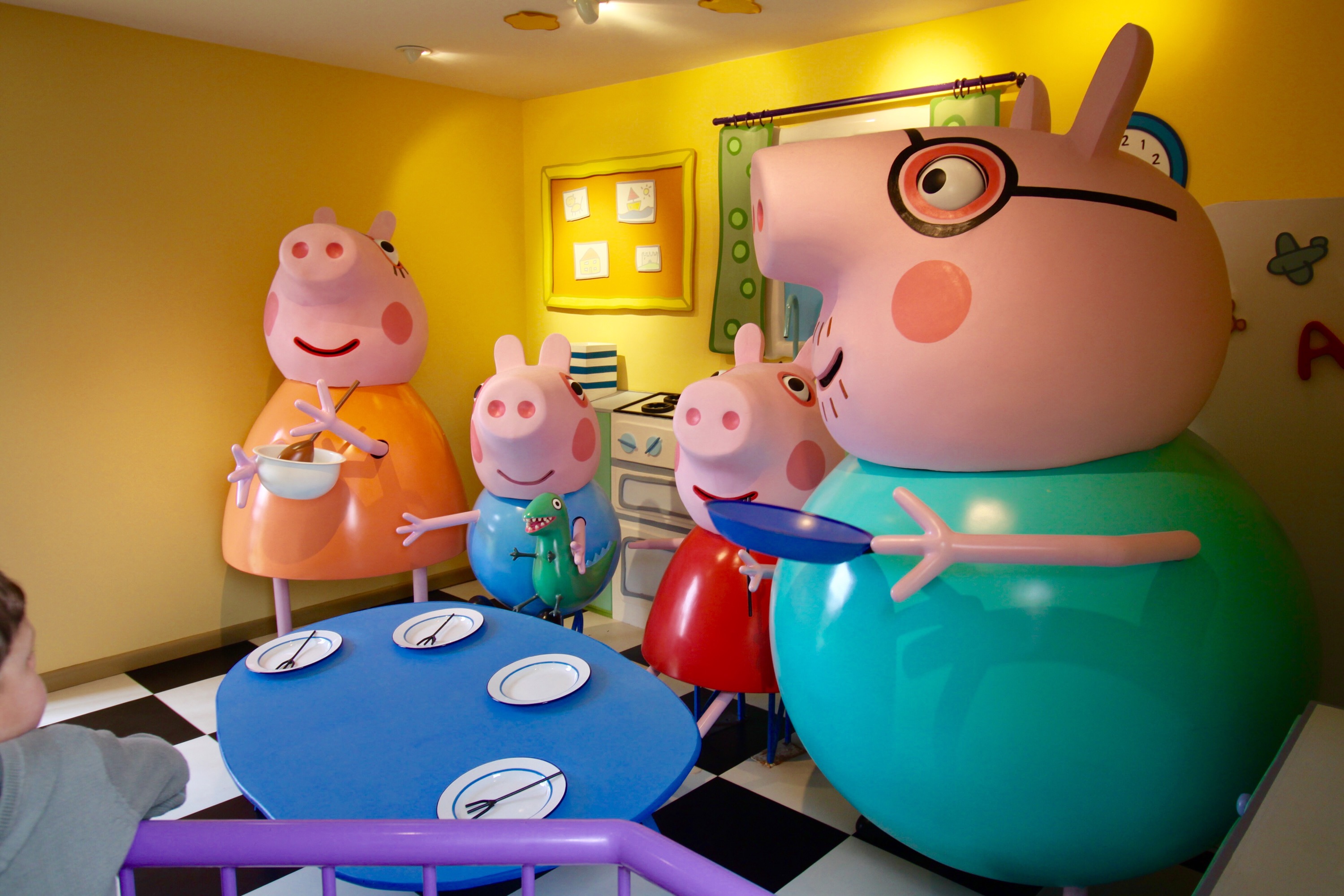 She could have stayed here all day. Unfortunately there was a huge line so she got about 30 seconds haha
They had a little penguin show thing and they had the Penguins out for the morning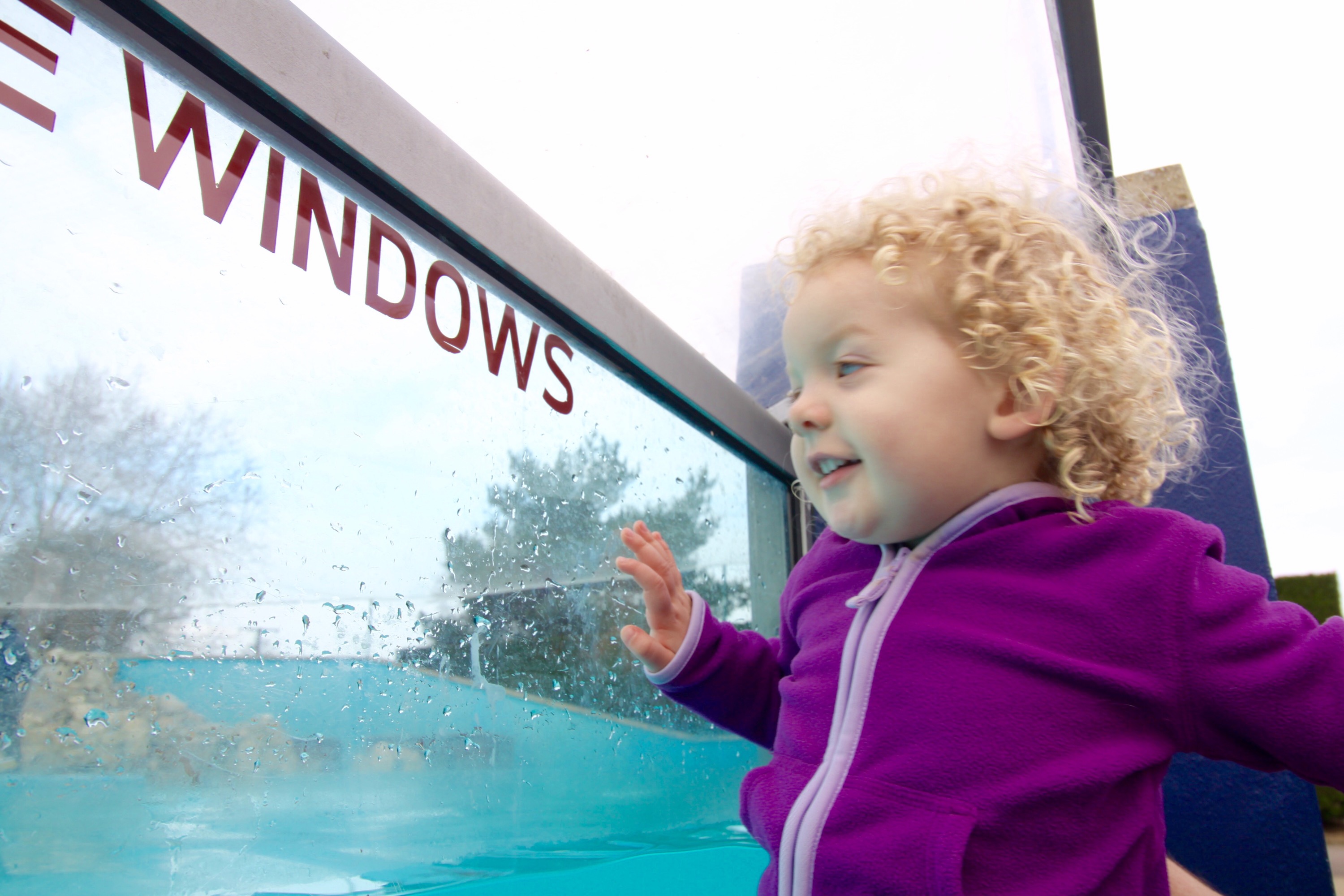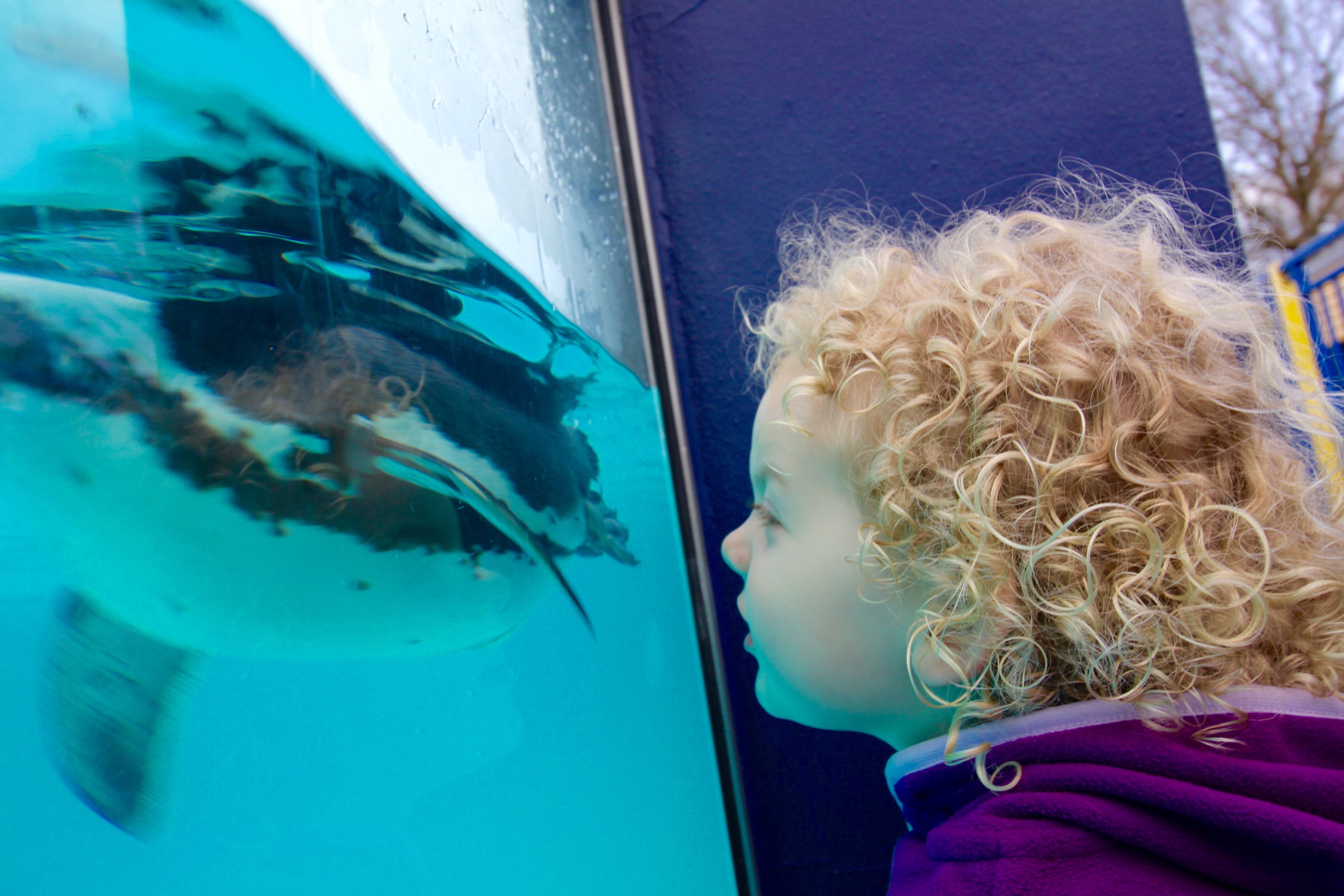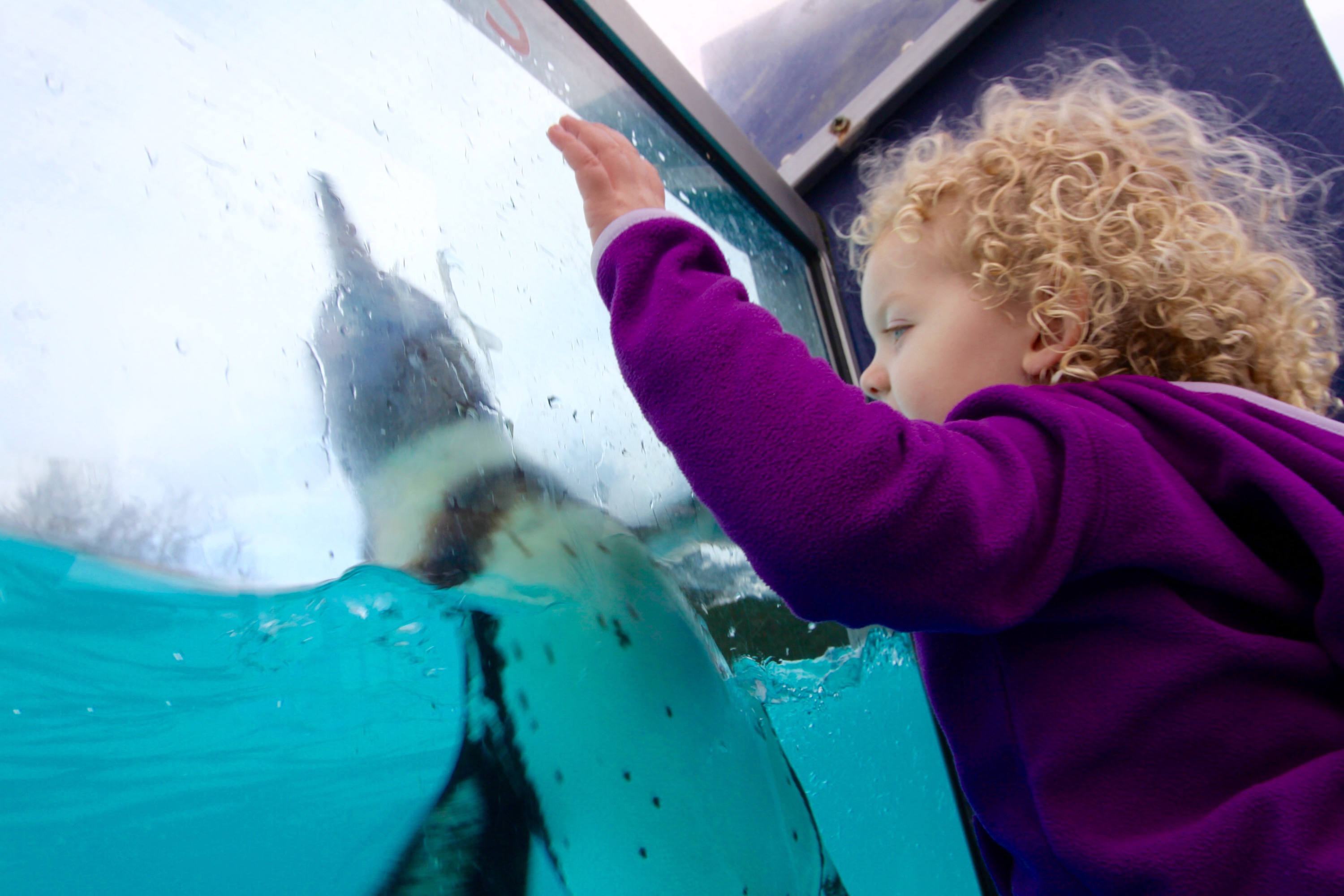 Last, we drove the car like Mommy Pig 🙂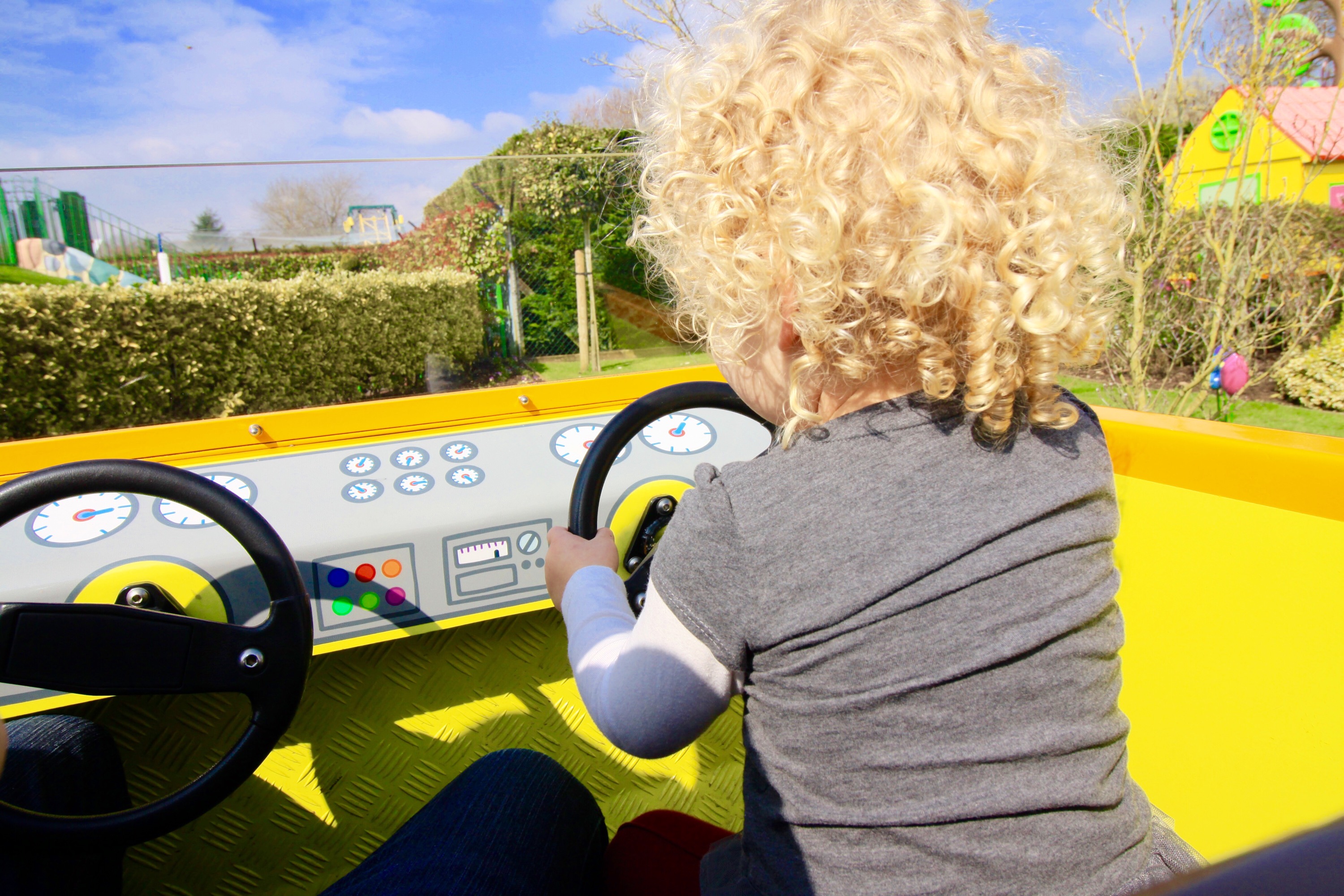 Finished up with some ice cream. I went to buy her some milk or juice and she said "how 'bout some ice cream?" Haha ok… We are at a theme park lol
Overall, way too crowded, we had to wait about 15-20 minutes for each ride and Wayyyy too overpriced since you had to buy the whole theme park ticket just to go to the toddler Peppa thing- but…she loved it and we were here…so I'm glad we did it 🙂
We saw one last place on our way to London. It's basically the start of the White Cliffs of Dover, called Beachy Head. It's actually the highest chalk sea cliffs in the UK.
World War 2 Royal Air Force Bombers usually flew out from this southern point headed towards enemy territory. They had a radio communications station here and during the Cold War they used an underground bunker here for radar.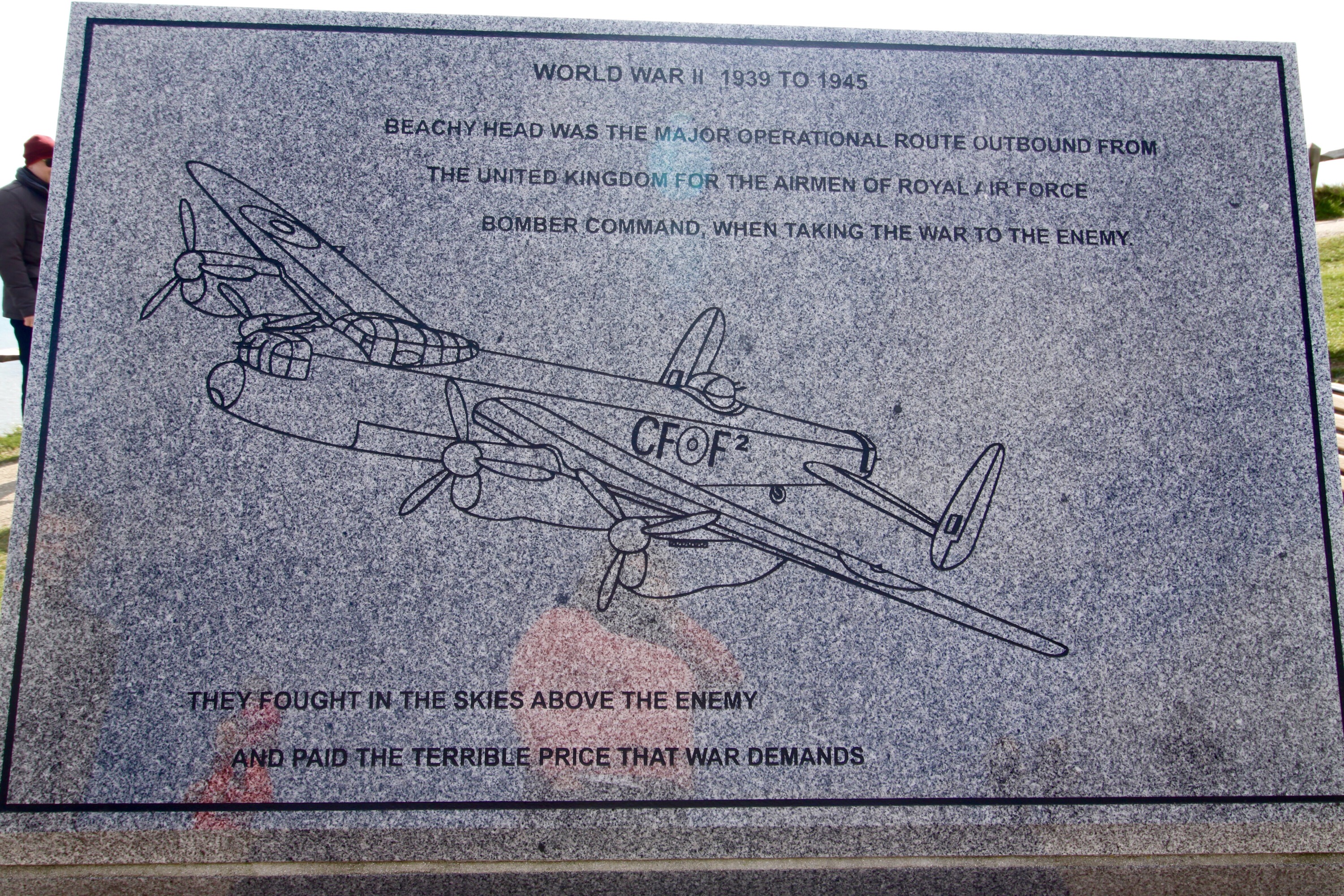 Finally, we were headed to our final spot for the trip: London. We're actually gonna spend 3 nights in the same spot! What?? Lol
We got Norah and Mom all settled in to our disgustingly dirty little rental… Seriously, this place is gross. But, it's livable…so we got a taxi ride through downtown London over to Trafalgar Square.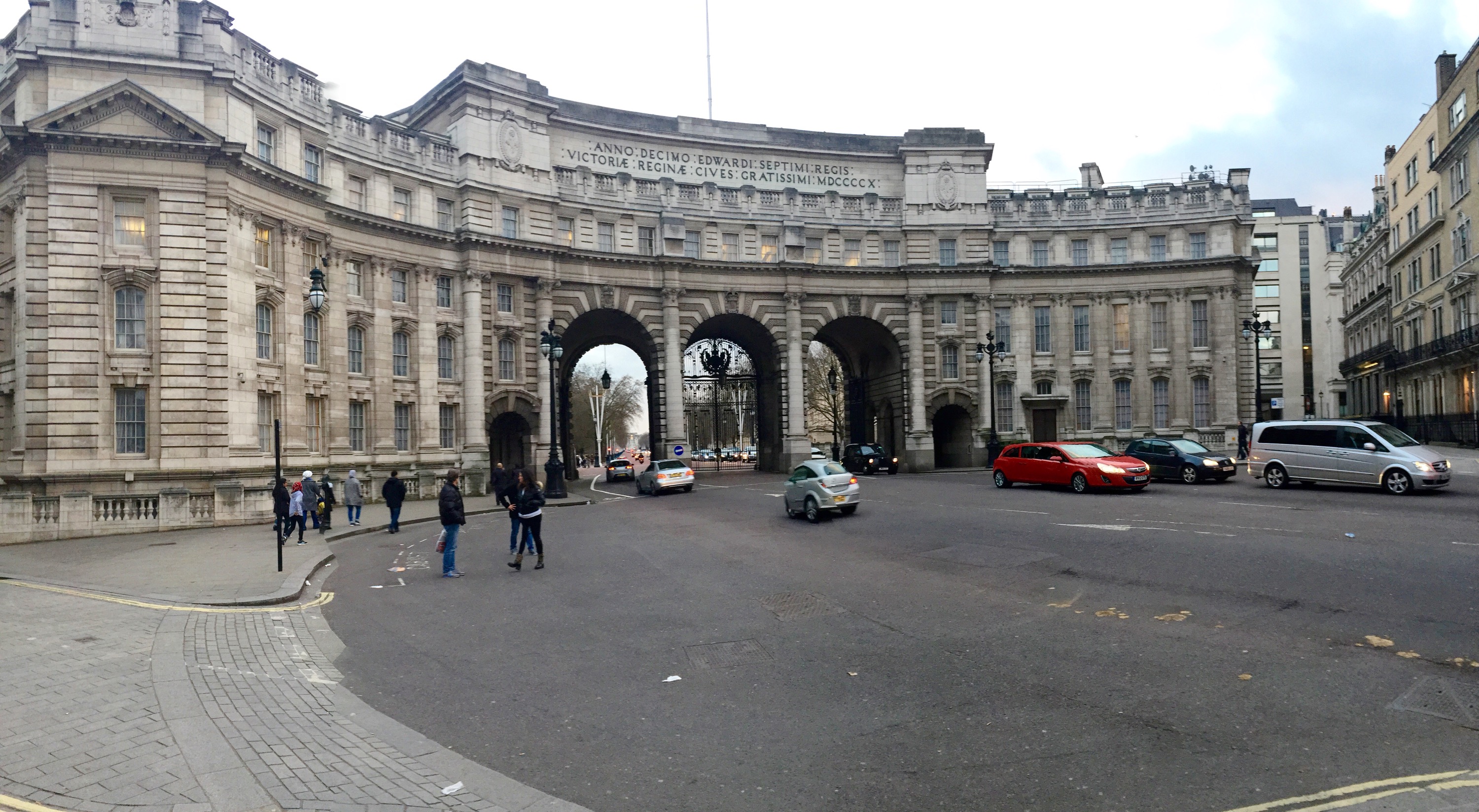 We then grabbed dinner at a restaurant called Inamo.
It was really cool, the table was interactive. You ordered your food and drinks through a touchscreen on the table.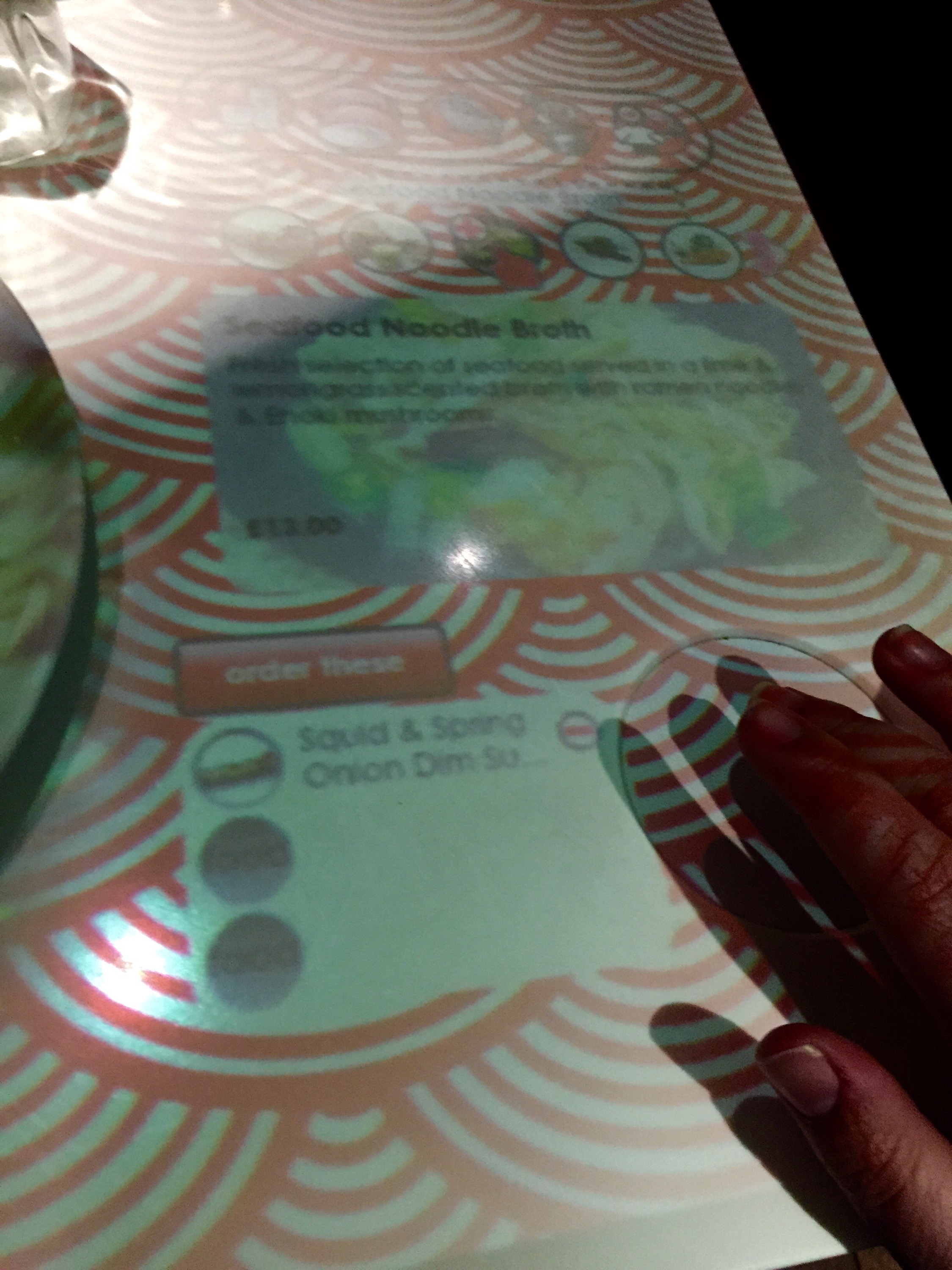 It then projects what the food will look like on your plate. Ha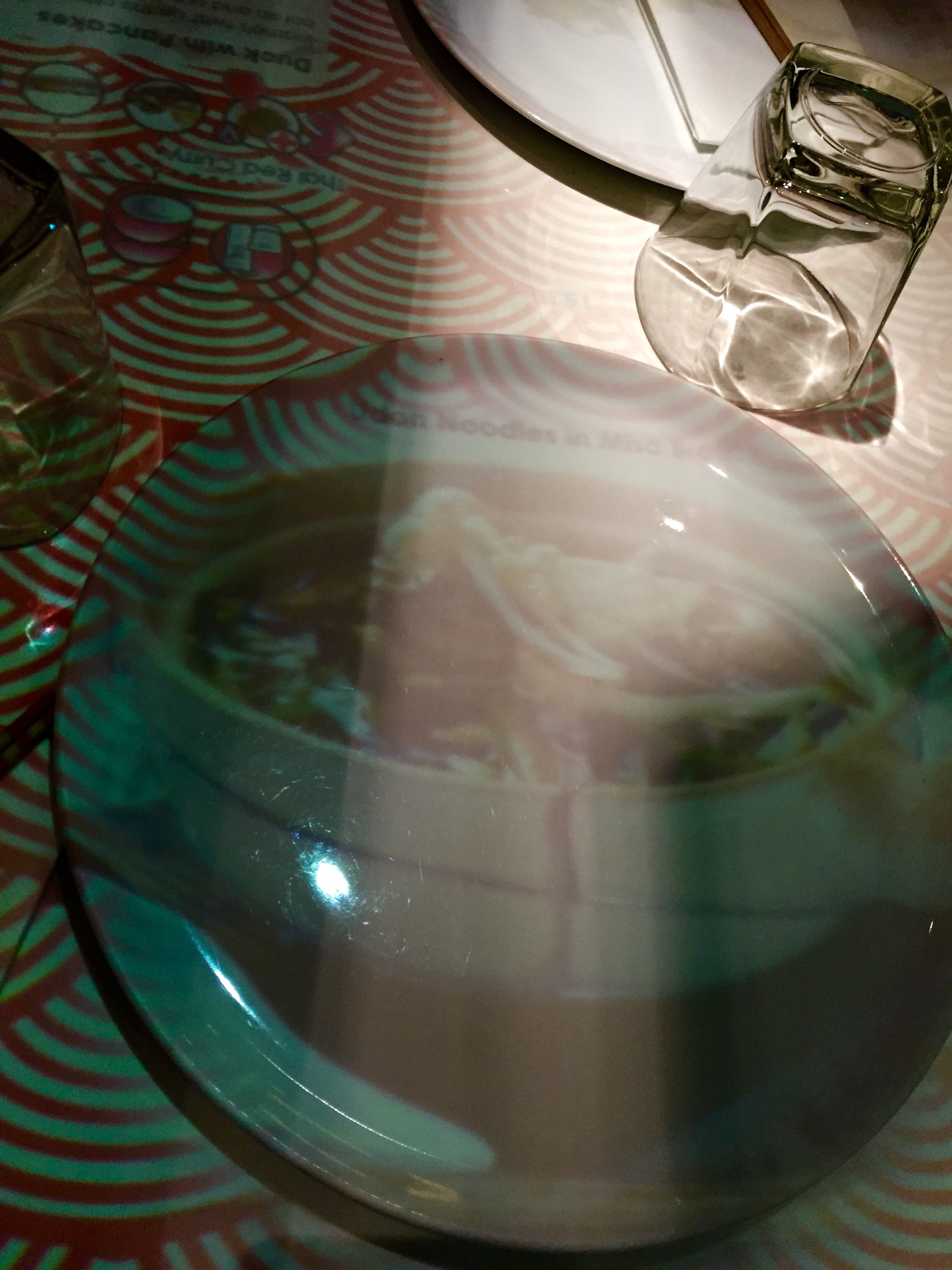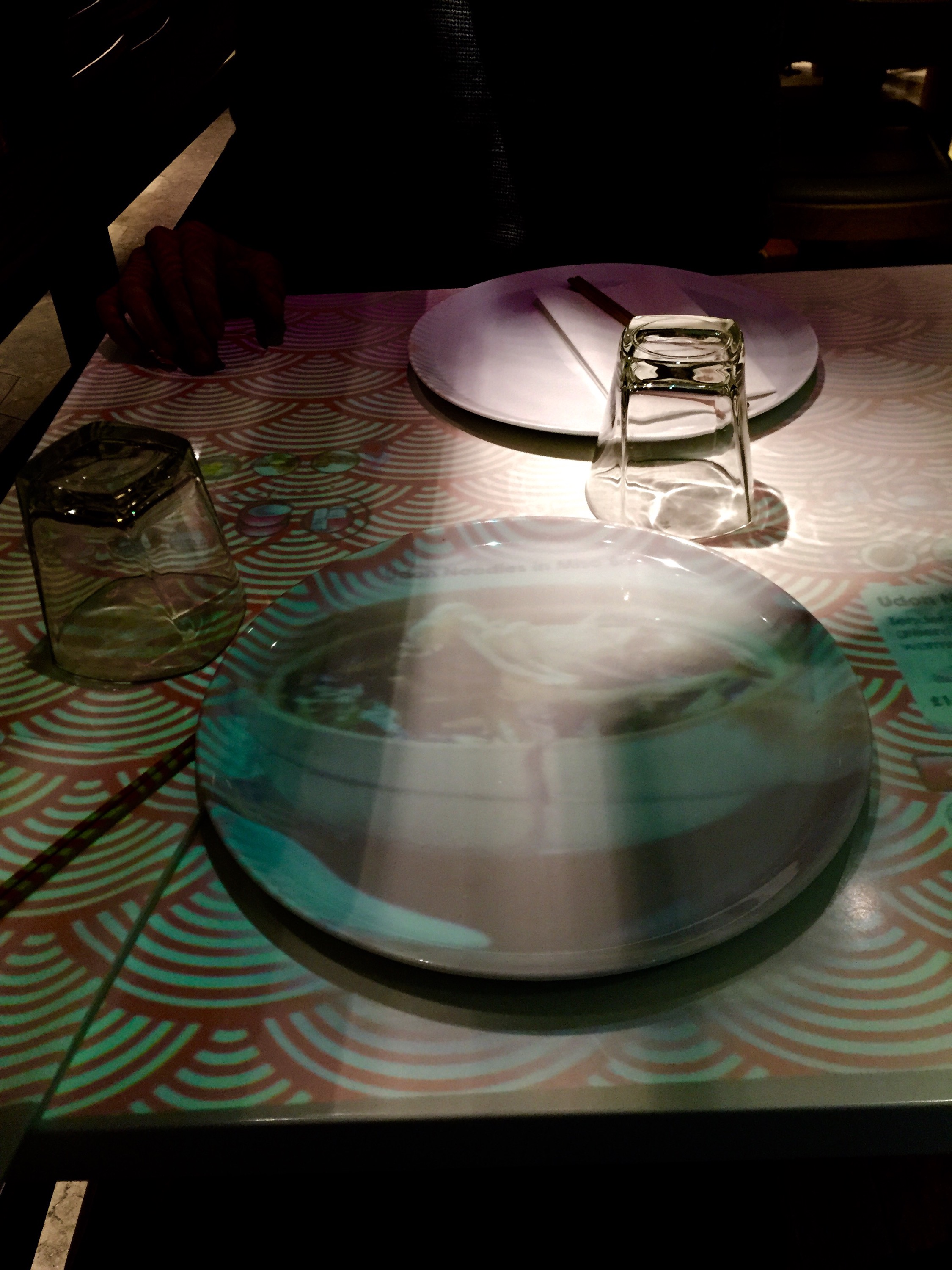 You can even change your "tablecloth"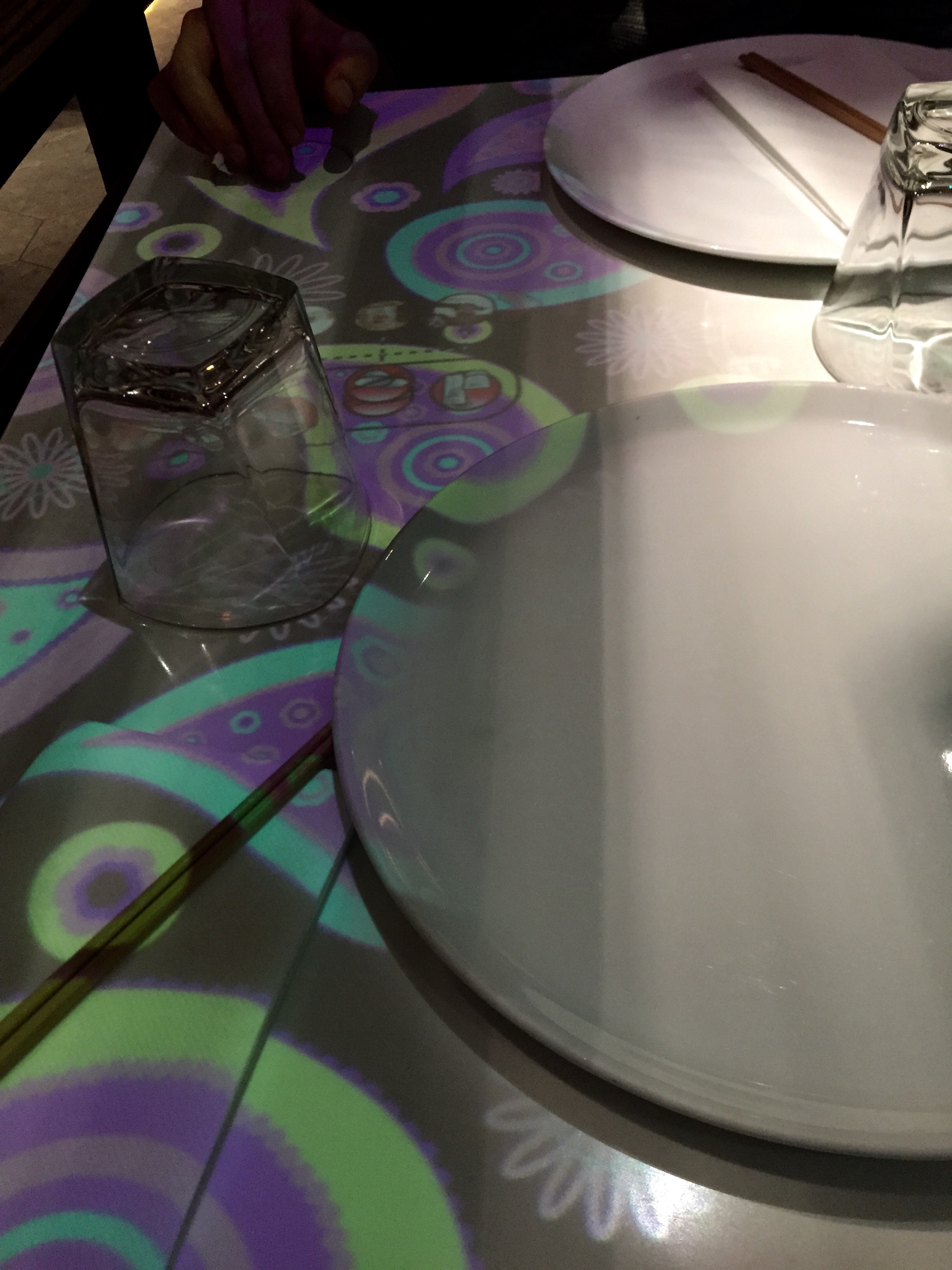 There we go…a little more festive lol
We continued walking to Piccadilly Circus, which is basically the Broadway and Times Square of London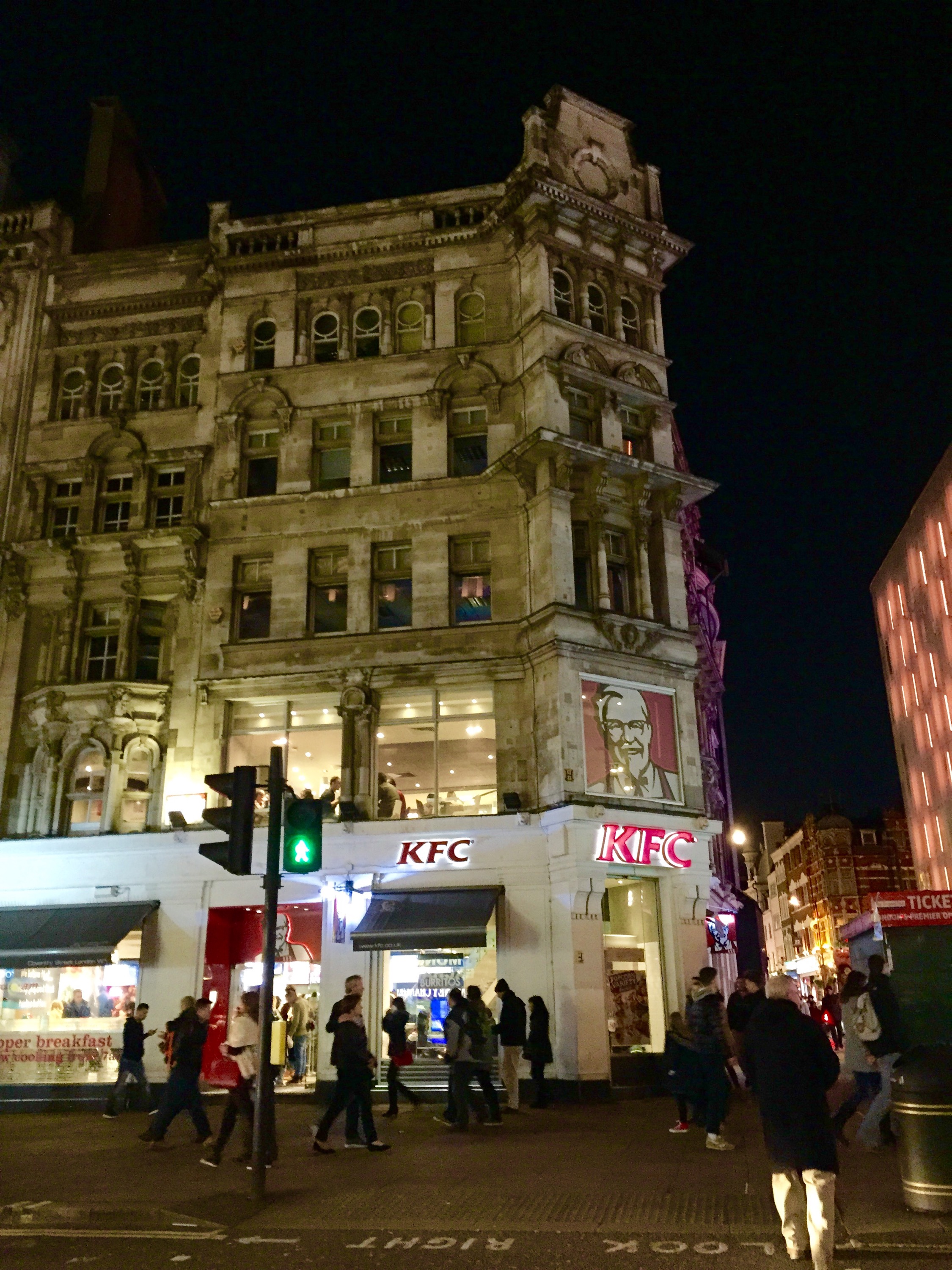 We decided an hour was enough of that! 🙂 we wanted to take the "Tube" back to our place. (Subway) so we bought our prepaid Oyster cards that let you just swipe to ride instead of buying each ride every time.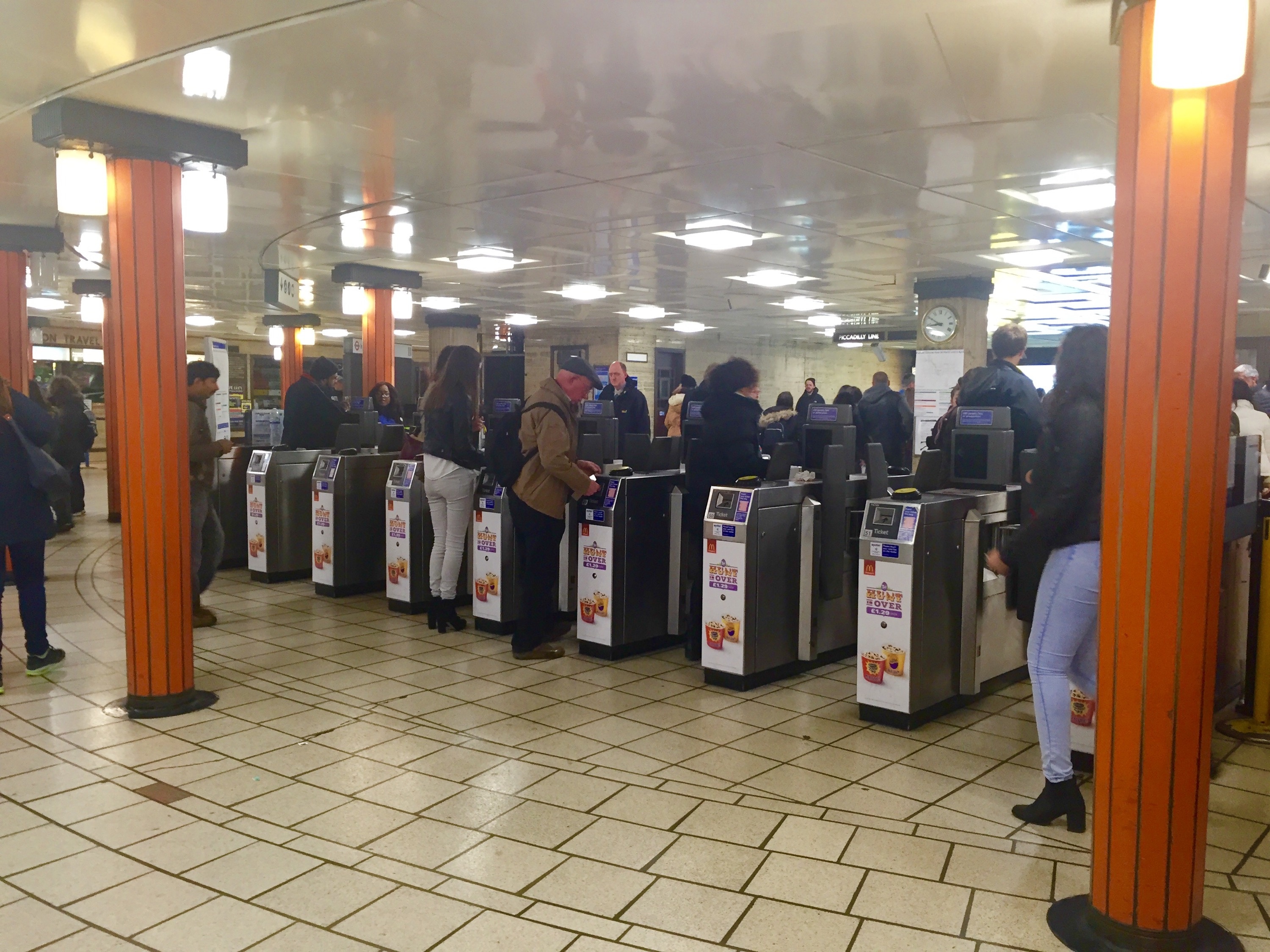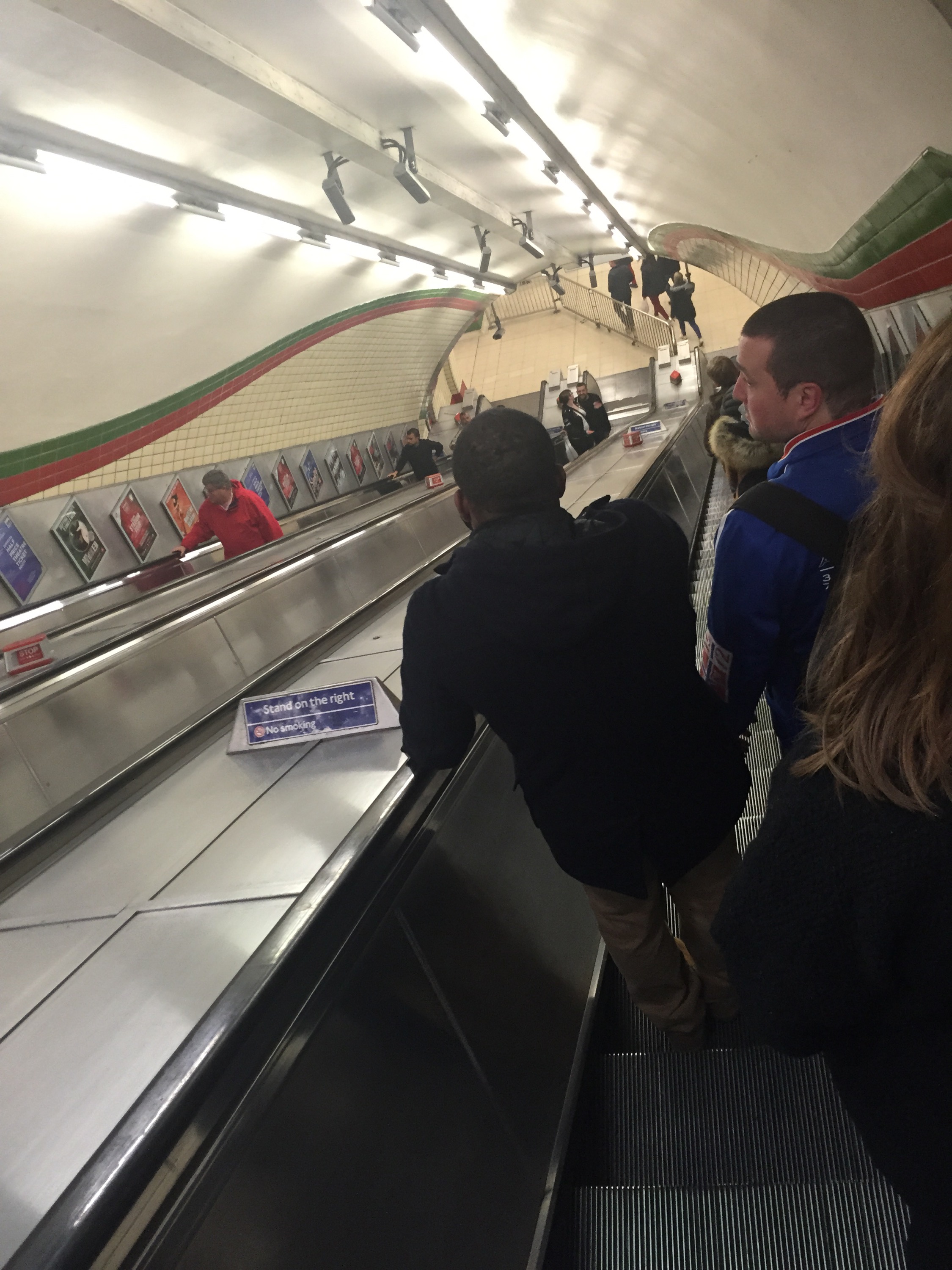 Should have been easy! Piccadilly line- to Jubilee line-to house….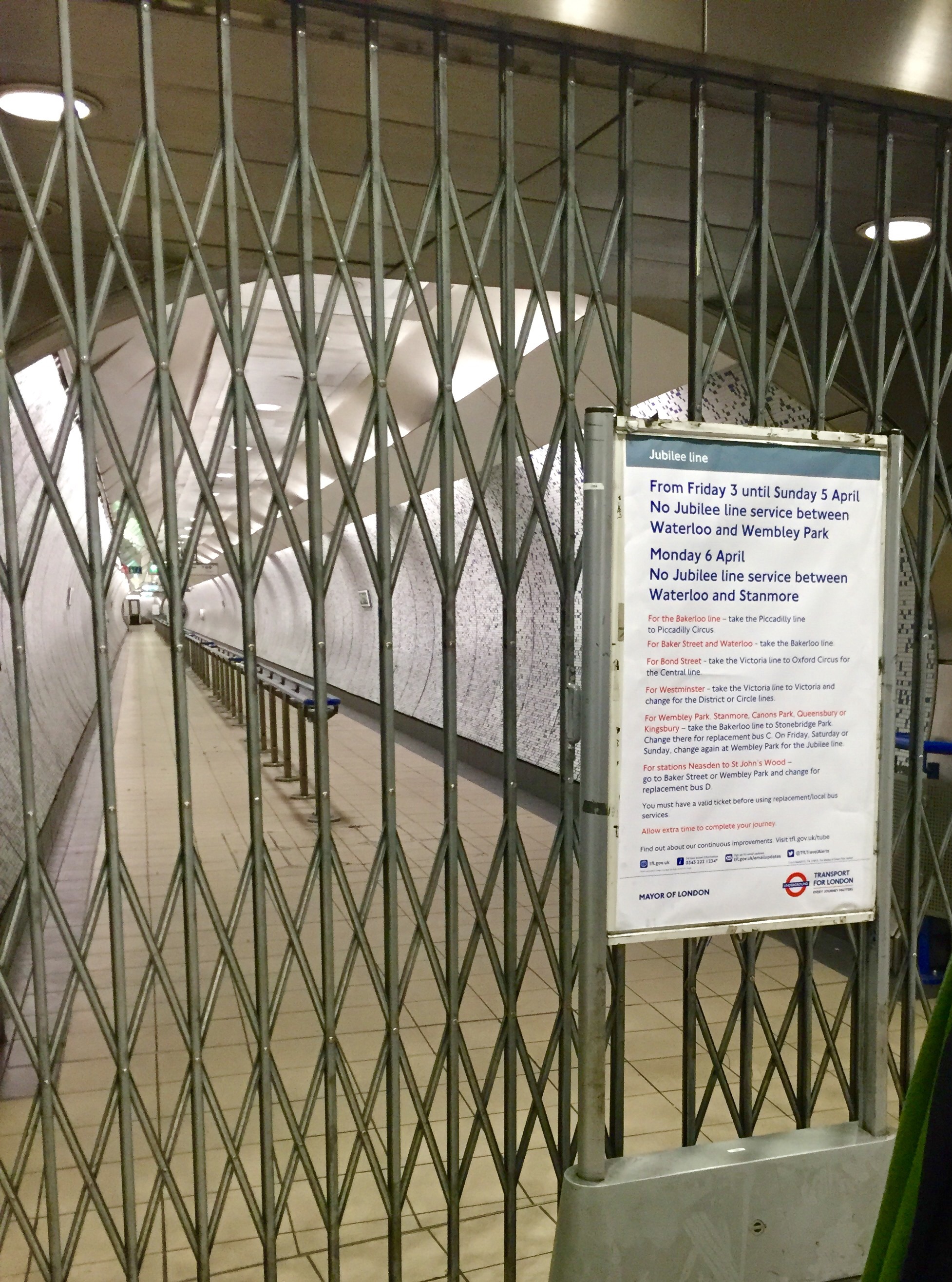 But the Jubille line was closed for the Easter weekend! So….we got to play Subway detectives real fast! We figured out to go back one station on Picadilly, transfer to Victoria line, then to the Northern Line and then a 10 minute walk home. I love riding the subway though…so I had fun. Kegan… Not so much lol
Tomorrow we'll do all the touristy stuff we're supposed to in London. 🙂